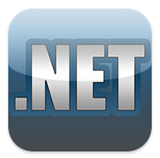 GOT AN IPHONE, IPAD, IPOD TOUCH, SAMSUNG GALAXY TAB, OR ANDROID PHONE?
THEN BE SURE TO DOWNLOAD OUR NEW FREE APP
(or SEARCH "pro wrestling" in App Store or Android Marketplace)

---
Powell's review of Chris Jericho's "Undisputed" - Does the book compare to the great books written by Mick Foley and Bret Hart?
Feb 21, 2011 - 05:05 PM
---
In my review of Chris Jericho's "A Lion's Tale" autobiography, I wrote that I did not believe it had the subject matter to join Mick Foley or Bret Hart's autobiographies as being among the best pro wrestling books of all time. It was a damn good book, but it was clearly the first part of a series.

Jericho's latest offering "Undisputed: How to Become the World Champion in 1,372 Easy Steps" has the necessary subject matter, as the book picks up where its predecessor left off - with the clock counting down prior to his first appearance on WWE Raw.

The book focusses heavily on Jericho's first run in WWE. He's brutally honest as he recalls his early struggles with the company. Online fans who blindly defended Jericho during that time may be surprised to read Jericho write about how he struggled to pick up the WWE style.

Jericho had so many issues that Vince McMahon chewed him out, and even assigned Sean "X-Pac" Waltman to go over match plans with Jericho. Chris even admits that he can understand why Triple H and others felt he had a big head when he entered the company, as he routinely referenced things he had done in WCW while discussing match plans, etc.

The book provides excellent insight into the tactics that Vince McMahon uses to motivate and test wrestlers. Jericho recalls instances where McMahon was brutally cold in his assessment of Jericho's work and/or value to the company, and other cases where McMahon was surprisingly easy to negotiate with, and eventually became complimentary of Jericho once he earned his respect.

When I finished the book, I didn't have a good feel for what Jericho thought of McMahon. It wasn't until I flipped back through the photo collection in the middle of the book and noticed that it included a caption that put it into perspective. I won't spoil it here, but don't make the mistake I nearly did by blowing off the photos.

One of the great things about the book is that every time it seems like Jericho is getting a big head, he recalls something that put him back in his place. He could have taken the approach that many authors do by painting a rosy picture of himself while ignoring or even being oblivious to his own flaws, but Jericho checks his ego at the door sharing some less than flattering stories.

I must admit that I entered the early Fozzy related chapters with little interest. I was looking for pro wrestling material, and the idea of reading several chapters about a band that I never had much interest in was not appealing. Ultimately, though, I found those chapters entertaining and informative.

In fact, Jericho earned my respect on a different level because of those Fozzy chapters. The guy had won multiple World Championships while wrestling in front of packed arenas and even stadiums, yet he wasn't afraid to start near the bottom of the music industry and attempt to work his way up the ladder. Sure, his name helped open some doors, but I came away impressed by Jericho's dedication to his side project.

Jericho also shared some embarrassing musical career moments. While other authors may have focussed on the positives of playing major festivals and hobnobbing with some big names from the heavy metal scene, Jericho shares plenty of "low lights" such as playing in dive clubs in front of 25 people and being blown off by some of the big name metal musicians that he grew up idolizing.

Jericho makes several references to it being a shame that Chris Benoit matches have been erased from WWE history. I wondered whether he would eventually make a case for including Benoit in WWE history, but it turned out to be just the opposite. Jericho provided plenty of insight into what he admired about Benoit, as he considered him to be one of his best friends in the industry. He also included details regarding some of Benoit's eccentricities.

Jericho has been outspoken recently in saying that he couldn't watch a Benoit match and separate his in-ring work from the murders he committed. As someone who believes there's a strong chance that head trauma played a major part in Benoit's actions, I've always felt that his friends shouldn't feel ashamed of their friendship.

Reading Jericho's take on Benoit helped me understand why some of his friends feel betrayed and bitter. In a tear-jerking moment, Jericho recalls a phone conversation he had with one of Benoit's children following the murders. It's a chilling reminder of how their young lives were altered by the tragedy.

One can only wonder whether Jericho will eventually soften his stance on Benoit. After all, in my favorite moment in the book, Jericho forgives Danny - the man he held responsible for his late mother's accident that resulted in her becoming a quadriplegic. Perhaps the circumstances are different enough that Jericho's opinion will never change, but issuing a written statement of forgiveness for Danny was unexpected and moving.

Jumping back to the question of whether "Undisputed" rates as one of the best pro wrestling autobiographies ever written, the answer is a an absolute yes. Jericho's writing style was engaging and entertaining in the first book, and it's even stronger in "Undisputed."

The behind the scenes details on his WWE career is fantastic, and I found the non-wrestling talk to be so much more interesting than I anticipated. Hell, I may even give Fozzy another listen due to the new appreciation I have for Jericho's willingness to pay his dues in the music industry despite having achieved so much success in pro wrestling.

The chapter on his surprise meeting with Axl Rose was an unexpected gem for this longtime Guns-n-Roses fan. The book also has some great stories about meeting a temporary member of The Beetles, two entertaining forwards, working with The Groundlings improv group, taking acting lessons from a notable actor, the invention of a new word, scaring the shit out of horror director Eli Roth, getting the shaft from Joan Rivers, and much more.

This book is required reading for pro wrestling fans. Like it's predecessor, I believe you could pass it along to a non-wrestling fan and they would also enjoy it. It truly is one of the best pro wrestling autobiographies of all time, and I'm already looking forward to the third installment. "Undisputed" earned my highest recommendation.

RECOMMEND THIS ARTICLE:




READ OUR INSIDER NEWS BEFORE ANYONE ELSE!

BECOME A MEMBER FOR JUST $7.50 A MONTH (or less with a year-long sub) - GET THE FIRST LOOK AT EXCLUSIVE INSIDER DOT NET NEWS, TONS OF EXCLUSIVE AUDIO CONTENT, MEMBER MESSAGE BOARD ACCESS, START YOUR OWN BLOG, AND VIEW THE SITE WITHOUT ANY ADVERTISING: SIGN ME UP (or MORE INFO)
---
RELATED ARTICLES FROM MGID AFFILIATE SITES...
---
Book Reviews • Latest Five Articles
---