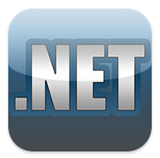 GOT AN IPHONE, IPAD, IPOD TOUCH, SAMSUNG GALAXY TAB, OR ANDROID PHONE?
THEN BE SURE TO DOWNLOAD OUR NEW FREE APP
(or SEARCH "pro wrestling" in App Store or Android Marketplace)

---
Pruett's Dot Net Book Review: Chris Jericho's "Undistputed: How To Become The World Champion in 1,372 Easy Steps"
Feb 16, 2011 - 12:00 PM
---
By Dot Net Contributor Will Pruett



The following review contains an overview of Chris jericho's book "Undisputed." If you would like to experience the book without "spoiler-like" information and are just looking for Will's recommendation, skip to the final paragraph.

For those of you that read A Lion's Tale, I'm sure you know exactly what to expect from Chris Jericho in Undisputed. I can confirm that he stays true to form and that the two books could easily combine and be read straight through as one. Chris Jericho is candid, informative, and enlightening. His story is continuously gripping. If you pick up this book, you will not be able to put it down until you are done.

For the sake of this review (since this is a wrestling site), I won't be writing a lot about the portion of this book that follows Jericho's music career. It runs on a parallel timeline in the book and is very well covered. Sometimes the book can get a little more into Fozzy than wrestling fans might want it to, but if you give it a chance you'll see that it is a great look into the music industry.

Jericho picks up exactly where he left off in A Lion's Tale with the "Countdown to the Millennium" clock counting down to zero. As he entered the WWE and interrupted The Rock, Jericho discusses the one mistake he made in that promo (being a cartoon character heel and not a serious, main event heel). This leads to a bigger discussion in the first part of the book of Jericho learning to wrestle (and act) the WWE style. For anyone who has ever wondered what that style is and how it works, this is enlightening. Jericho mentions that it is more about selling, timing, and listening to the crowd than anything else.

Part of the major shift he encountered when transitioning to working in the WWE was having agents laying out his matches. Jericho is very candid and open when he says he was not used to having anyone help lay out his matches and that it was a challenge for him. He mentions Blackjack Lanza and Pat Patterson as agents who helped him learn the WWE style and the WWE way of doing things.

If you read A Lion's Tale you are familiar with Jericho's old friend, The Jericho Curse, which states that his first match in a new company must be terrible. According to Chris, this curse held on for a very long time, making many of his first matches terrible. He says his big mistake in going to WWE was not learning the new style the way he had in Mexico, Japan, ECW, and WCW.

Jericho's first major program as he entered WWE was supposed to be with The Rock. Sadly, due to his string of below expectations performances upon arriving there, he was kept out of a major program. After being left off of the No Mercy 1999 pay-per-view, he went to Vince's office and asked for a program. This leads to his feud with Chyna, who he describes as a bit of a headcase and fairly difficult to deal with. In one performance against Chyna, he made the mistake of hitting her in the face. This would bring Jericho into Vince's office for a meeting the next day.

One of the most interesting aspects of this book is Chris Jericho's relationship with his new boss, Vince McMahon. Vince is one of the oddest and most mysterious people in wrestling. It's often said that people rarely actually know what he is thinking. In this meeting Vince tore Jericho a new one, telling him that he is "not worth the paper his contract is printed on" and forcing him to run his matches through others (Sean "X-Pac" Waltman). After this situation, Jericho actually describes Vince as approachable. According to him, the worst had already happened and he survived.

The program with Chyna continued, as did Jericho's misery. He worked hard to adapt to the style that WWE required him to work. He also turned babyface and began partnering with Chyna. At this time, Jericho was alone and without an ally backstage. No one wanted anything to do with him because of his subpar performances and the "nuclear heat" he had garnered. That is, until Eddie Guerrero, Dean Malenko, Chris Benoit and Perry Saturn (some of Jericho's best friends in the business) jumped ship from WCW to WWE. He soon ended his program with Chyna as she moved into the Latino Heat story with Eddie Guerrero.

In the promotional materials for Wrestlemania 2000 Jericho saw himself as one of four people on the poster. The other four were Triple H, The Rock and The Big Show. As history tells us the other three men on the poster would go on to main event Wrestlemania that year and Jericho would have his picture replaced by Mick Foley, the fourth man in that match. Jericho was more motivated after seeing this and seeing what WWE expected him to be and knowing how he had not delivered.

With friends by his side, Jericho found himself happier and even having better matches. Soon Chris Jericho would have the defining moment of his early WWE career. Out of frustration, he was about to go speak to Vince, until he learned that he would be winning the WWE Championship on that night (and handing it over moments later). Jericho discusses pinning Triple H and celebrating with the belt, putting it on backstage and looking at himself as champion. It was not easy for him to hand over the title, but it was a victory for him because fans now saw him as a potential champion. This lead to him becoming one of the lead babyfaces in the company.

WCW went under officially and Chris Jericho was thrust into the Invasion storyline and a major feud with The Rock (where Jericho would turn heel). Chris is complimentary of The Rock as someone who really helped him when he felt like he did not have a friend in the locker room. Jericho would beat The Rock for the WCW Championship (his first World Championship) at No Mercy 2001. His feud with The Rock would lead to him becoming the first ever Undisputed Champion in wrestling history.

The road to him winning the championship is another part of his strange relationship with Vince McMahon. In other wrestling books, we've heard about the sit down talks that Vince has with first time champions. Chris Jericho heard via rumor that he would be going over, then eventually heard from Undertaker that it was his time. No word from Vince McMahon was ever given to Jericho and it seemed to irk him a little bit. This lead to an unspectacular run as champion where Jericho felt that he was never allowed to gain any heat as a heel.

Chris Jericho's frustration in these moments is evident in his writing. He goes to McMahon with ideas and has them cut to pieces or completely thrown out. Jericho spoke about how cool having both titles was, but also about his disappointment in his run. His frustration would continue when he was not able to get any heat going into Wrestlemania, thus causing his main event match with Triple H to fall short of his own expectations.

Triple H is another interesting relationship for Chris Jericho. Triple H was quick to bury Jericho backstage, but also did his best to have good matches with Jericho (which Triple H did on multiple occasions). Many online have said that Triple H does not appreciate Jericho, but it seems like he was just disappointed in him.

Chris Jericho does a lot to highlight how himself and Triple H have revolutionized certain concepts (changing Hell in a Cell comes to mind) and that they have consistently torn the house down (Last Man Stand at Fully Loaded 2000). Jericho was originally paid just a fifth of what Triple H was for Wrestlemania X-8. He went to Vince McMahon and said he felt he deserved more for the match and Vince instantly gave the okay to cut him another check.

Chris Jericho moved on to the Smackdown brand and feuds with Hulk Hogan and Edge. At this time, he also took a young John Cena under his wing and got him his first pay-per-view match. He insisted on putting Cena over in this match and gave him one of his first big wins.

Soon he returned to the Raw brand and Jericho had the opportunity to be in the first Elimination Chamber match. The stories of this match are fairly epic. Kane's pod opened at the wrong time, Triple H was injured within the first ten minutes and barely able to breath and Shawn Michaels had a bad haircut and worse tights. All of this lead to a very watchable match (still my favorite Chamber match) but a performance that Jericho assures us was painful.

Wrestlemania XIX became Chris Jericho's favorite match and the greatest night of his career. He loved winning the championship, but stealing the show with his childhood hero Shawn Michaels at Wrestlemania meant more. It is very enjoyable to hear Chris talk about this moment in his career and life. This match affirmed that Jericho belonged on the top of the card and he needed that after a difficult championship run in 2002.

On that same night, WWE announced that Goldberg was coming back to WWE. Jericho had problems with him in the past and he soon heard that Goldberg was burying him backstage. They ended up fighting (a fight which Jericho says he did almost nothing in and won). This fight made Jericho look like a kind of hero backstage. Jericho is ultimately fair as he discusses this fight and is self depreciating enough to not say he dominated Goldberg, just that he got lucky.

Moving on, Jericho was basically a utility player. He was used in the upper mid card, but did not sniff the World Championship scene. He soon had the idea to start his own talk show segment, The Highlight Reel. This brought on the easiest summer of Jericho's wrestling career, where Steve Austin and Jericho took The Highlight Reel on the road at every house show. One version of this segment is available as an extra on Chris Jericho's DVD (review coming soon) and is well worth checking out.

Jericho's career continues down the same road. And in 2005 he finds himself getting burnt out and tired of wrestling. When he discusses this with Vince McMahon, he tells him that he doesn't want to wrestle anymore and needs time off. Vince asks him to stay until Summerslam 2005 and Jericho agrees to do so. He finds himself back on the top of the card for his last few months with the company, once again feuding with John Cena. He puts Cena over (two nights in a row) and is taken out of the arena kicking and screaming.

This is end end of the wrestling portion of this book. It now dives into Jericho's personal and band life post-WWE. He write about the death of his mother, and the premature births of his twin daughters with utter sincerity. In these moments, Jericho's faith shines through, as well as his humor in times of trouble. They are more than worth reading, as they are a great glimpse at the man behind Y2J.

Shortly after Jericho left WWE, Eddie Guerrero died. Going to his funeral was the first times that Jericho saw most WWE people after leaving the company. The funeral itself was an odd experience that seemed to be produced like a wrestling show (with a rundown and all). Jericho was given the opportunity to speak about the great man that Eddie was. After the funeral he had what now seems like a startling conversation with an emotionally distraught Chris Benoit.

The penultimate chapter of the book is all about Chris Benoit. Throughout the book, every time he mentions a match between himself and Benoit he says that they have unfortunately been buried and will never be seen again. Jericho says that he will never understand what Benoit did. This was the worst thing ever to happen to the wrestling business and Jericho never beats around the bush. The historical aspect of this chapter is that it is the first time someone who was best friends with Benoit wrote about this tragedy. This chapter is moving and haunting. For anyone to understand where the business is today and why, this is a must read.

Chris Jericho was motivated to return to the ring by what he called the best of the business (Shawn Michaels and John Cena going over an hour on Raw in 2007) and the worst (Benoit). He went to the man who he broke into the business with, Lance Storm and attended his wrestling school. Jericho discusses the pain of taking his first bumps and then gradually getting back into the swing of things. The book ends the same way as A Lion's Tale with the countdown clock ticking down to one and Jericho about to walk through the curtain to the Raw stage.

I cannot recommend this book enough. In his forward to the book, Mick Foley discusses his fear that someone finally wrote a better wrestling book than he did. Mick Foley has reason to worry. Chris Jericho is so completely honest that readers can feel what he felt. This book provides revealing portraits of dominant characters in the business like Triple H and Vince McMahon.
It belongs in the canon of wrestling books alongside those by Mick Foley and Bret Hart. If you are a wrestling fan, do yourself a favor and read this book.

RECOMMEND THIS ARTICLE:




READ OUR INSIDER NEWS BEFORE ANYONE ELSE!

BECOME A MEMBER FOR JUST $7.50 A MONTH (or less with a year-long sub) - GET THE FIRST LOOK AT EXCLUSIVE INSIDER DOT NET NEWS, TONS OF EXCLUSIVE AUDIO CONTENT, MEMBER MESSAGE BOARD ACCESS, START YOUR OWN BLOG, AND VIEW THE SITE WITHOUT ANY ADVERTISING: SIGN ME UP (or MORE INFO)
---
RELATED ARTICLES FROM MGID AFFILIATE SITES...
---
Book Reviews • Latest Five Articles
---