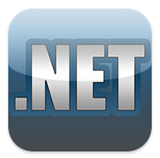 GOT AN IPHONE, IPAD, IPOD TOUCH, SAMSUNG GALAXY TAB, OR ANDROID PHONE?
THEN BE SURE TO DOWNLOAD OUR NEW FREE APP
(or SEARCH "pro wrestling" in App Store or Android Marketplace)

---
11/24 Shore's WWE Survivor Series results and review: Two Survivor Series matches, Randy Orton vs. Big Show for the WWE Championship, John Cena vs. Alberto Del Rio for the World Heavyweight Championship
Nov 24, 2013 - 06:30 PM
---
By Chris Shore



Dot Net Members will hear an exclusive audio review of WWE Survivor Series later tonight. Join us on the ad-free version of the website by signing via the Dot Net Members' Signup Page. We also encourage you to download our FREE apps on iPhone, Android, and Amazon Kindle Fire. Please note that iPhone and Android users can access a members' section of our app and enjoy the perks of membership on their phones.

WWE Survivor Series
Aired live on pay-per-view
Boston, Massachusetts at T.D. Garden

Pre Show

Josh Matthews opened the pre-show with Mick Foley, Booker T, and Bret Hart. They hyped the top matches on the PPV and transitioned to setting up the Kofi vs. Miz match. They tossed it back to Renee Young who announced the #DreamTeam tag for Twitter for fans to name their Survivor Series Dream Team. Her team included the Gobbledy Gooker.

A video recapped the fight between John Cena and Alberto Del Rio from Raw… Backstage, the male babyface Survivor Series team all decided together they were ready for tonight. Matthews announced it would open the PPV. Renee Young interviewed CM Punk and Daniel Bryan. Bryan said the Wyatts are unreasonable forces of nature, but he and Punk were also forces of nature and they liked challenges. He said no matter how much they have to fight, they will win.

Punk said the Wyatts were stepping into the ring with the GOATs, the greatest of all teams. He said they were ready and would win tonight…

Shore's Slant: That might have been the most paint-by-number pandering promo CM Punk has ever cut. It shows how weakly this feud has been built that this is the best they can come up with.

1. Kofi Kingston vs. The Miz. Miz offered his hand to Kofi to start and after some doubt, Kofi shook it clean. They started with some chain wrestling and then Kofi kicked away a figure four setup. He tried for Trouble in Paradise but Miz ducked. Kofi hit a back kick instead and clotheslined Miz to the floor. He dove on Miz and celebrated into the commercial break…[C]

Kofi hit the ten punches ion the corner but Miz pushed him over the rope and kicked him on the apron to take control. Miz hit three moves and then Kofi started his comeback. He hit the Boom Drop and the SOS for two. Kofi hit the pendulum kick followed by the high crossbody for two. Kofi hit a couple of kicks and went for a third. Miz ducked and tried for his finisher, but Kofi twisted it into a pinning attempt. Miz kicked out and reversed the roll-up for the clean win…

Miz defeated Kofi Kingston at 8:34.

Post-match, Miz tried to shake Kofi's hand and Kofi slapped him… Renee Young showed some of the Twitter Survivor Series #DreamTeams… The panel hyped the WWE Championship match to close the show…

Shore's Slant: A decent kick-off match but the finish made no sense. Miz got in three or four total moves, wins clean, and then Kfoi teases the heel turn? Bleh.

Survivor Series

The Authority made their entrance to the stage and Triple H announced there would be no physical interference in any match tonight and kicked off the PPV… A video package setup the top matches, followed by the official open from Michael Cole, Jerry "The King" Lawler, and JBL… Rey Mysterio opened the entrances for the first Survivor Series match. The Real Americans were the first for the heels. Zeb started a promo, which I lost because my Internet is acting a total ass tonight. Cody cut him off and twerked to mock him. Dear god…

1. Rey Mysterio, The Usos, Cody Rhodes, and Goldust vs. The Shield and The Real Americans (w/Zeb Colter). Cody and Dean Ambrose started. Ambrose beat Cody down in the corner and the ref pulled him off. Ambrose argued with the ref and Cody rolled him up from behind for the pin. Dean Ambrose was eliminated at 2:15. Ambrose slapped Goldust on the way out and the match broke down. It ended with the Usos hitting dives on opposite sides of the ring on the heels.

Things settled in and Goldust tagged in and Boston went nuts for a second. Swagger tagged in and tackled Goldust for the heels to take control. Goldust hit a sunset bomb and tagged Rey. Mysterio hit 619 on Swagger and then tagged the Usos who hit their superkick top rope splash combo to eliminate Swagger. Jack Swagger was eliminated at 8:12.

Cesaro hit a dropkick from behind on the Usos in the ring and did the Cesaro swing on him. The other Uso ran in and took the giant swing too. Cody tagged in and went up and over Cesaro for a rollup elimination. Antonio Cesaro was eliminated at 9:57.

Rollins hyped Reigns up and they took control on one of the Usos. The other Uso tagged in and took a spear from Reigns to be eliminated. Cole said it was Jimmy but Justin Roberts announced Jay. Does it matter? Jimmy Uso was eliminated at 14:38. Cody took out Reigns and went to work on Rollins. He hit CrossRhodes, but Rollins got the blind tag before he took it and Reigns hit a spear to eliminate Cody. Cody Rhodes was eliminated at 15:47. Just a moment later, Jay Uso took a stomp to the back of the head to be eliminated. Jay Uso was eliminated at 16:50.

Rey Mysterio came in for his team and squared off with Rollins. Rollins got the better and tied him to the tree of woe. He hit a dropkick on Rey and tagged Reigns. Reigns knocked Rey to the floor and Rey barely made the count. Reigns went for a spear but Rey moved. Rollins tagged in and lifted Rey who rolled him down for the elimination. Seth Rollins was eliminated at 19:47.

Rollins attacked Rey before he left and Reigns went to work. Rey hit a drop toe hold in the corner and tagged Goldust, who hit all his signature spots. Reigns hit a spear out of nowhere to eliminate Goldust. Goldust was eliminated at 23:02. Rey flew in and setup for 619, but Reigns recovered and hit a spear instead for the final elimination…

Roman Reigns eliminated Rey Mysterio to be the sole survivor at 23:28.

Shore's Slant: I thought for a moment that I had this right with only Rey remaining, but it turns out Jason Powell was right that this would be a Roman Reigns heavy match as the man eliminated four of the five with spears. A fun opening match that set a good stage for the rest of the show.

Backstage, the Authority and Kane were talking when Randy Orton walked up. They half ignored him and Randy coughed in his hand to get their attention and asked if they were all on the same page about respecting him. Hunter asked him what he was demanding and then gave him a pep talk. Stephanie told him to go prove he was the face of the company…

2. Curtis Axel vs. Big E Langston for the Intercontinental Championship. After some back and forth, Langston hit the big splash on the back and dropped the straps. Axel recovered to hit a perfectplex, but when he followed with a top rope move Langston grabbed him and hit the Big Ending for the win…

Big E Langston retained the Intercontinental Championship at 5:57.

Renee Young entered the ring and congratulated Langston on his win. Langston said he didn't want to pander to the fans but when he won the title it was like when the Red Sox won the World Series…

Shore's Slant: Bland match and silly promo at the end.

Backstage, AJ said she had been called many things, from adorable to champion but she had worked too hard to have things fall apart. She said she knew all of them were inferior but could they take their division back. The camera pulled back to reveal her teammates. They asked who she was calling inferior. Kaitlyn asked why any of them should trust her. AJ said it wasn't about them, it was about Total Divas not wanting any of them. She told them to make their own show by taking this one. She walked off and that seemed to satisfy the women.

Shore's Slant: So what we know is that all of these women are as shallow as humanly possible?

3. Total Divas (The Bella Twins, Natalya, The Funkadactyls, JoJo, and Eva Marie) vs. True Divas (AJ, Tamina, Alicia Fox, Kaitlyn, Summer Rae, Rosa Mendes, and Aksana) in a traditional Survivor Series match. Naomi and Alicia Fox started and Naomi put her away quickly.Alicia Fox was eliminated at 1:25. Rapid eliminations started then with no chance to keep up with how. Cameron was eliminated at 2:28. Rosa was eliminated at 2:47. Summer Rae was eliminated at 3:27. Eva Marie was eliminated at 4:02. Naomi was eliminated at 4:34. Kaitlyn was eliminated at 5:14. Brie was eliminated at 5:42. Aksana was eliminated at 6:04.

Tamina came in then and the match settled into Nikki vs. Tamina. Tamina threw Nikki around until Nikki got the hot tag to JoJo because Natty had been knocked to the ground. Tamina drove JoJo into the mat several times and mocked her. JoJo almost hooked a rollup pin, but Tamina kicked out and hit a Samoan Drop. She tagged in AJ who pinned JoJo. JoJo was eliminated at 9:27.

Natty came in and they said she was the final Diva on her team, but Nikki wasn't eliminated so the announcers had no idea what was going on. Tamina beat Natty down and went for the top rope splash but Natty moved and hooked the Sharpshooter for the elimination. Tamina was eliminated at 10:51. AJ attacked immediately and Tamina tried to help distract Natalya, but Nikki kicked Tamina away and Natty hooked the Sharpshooter for the win…

Natalya and Nikki Bella were the final survivors at 11:29.

Shore's Slant: God what a mess. Lots of action but just a nightmare of a pace to try and keep up with. There wasn't much to this match as a story and there's even less now that it's over.

The announce team tossed it up to the panel and Matthews introduced them to great reactions. He started to ask a question but Ryback's music cut him off. Ryback issued an open challenge to anyone who wanted to get beat. Mark Henry made his surprise return with a shaved head…

4. Ryback vs. Mark Henry. They shoved each other down to start and then Ryback clipped the leg to take control. He hit a suplex and the "Goldberg" chants started again. Henry hit a headbutt and then a Junkyard Dog headbutt on all fours for a hope spot. Ryback hit a spinebuster and setup for the meat hook, but Henry kinda, sorta hit a crossbody instead. He followed with the World's Strongest Slam for the win…

Mark Henry defeated Ryback at 4:47.

Shore's Slant: A good way to reintroduced Mark Henry to the fold. The crossbody wasn't much of one, but I appreciate the effort.

A video setup the World Championship match. Backstage, the trainer checked on Cena and told him his arm was structurally sound and didn't have to wear anything on it if he didn't want to. Cena didn't….

5. Alberto Del Rio vs. John Cena for the World Heavyweight Championship. Del Rio took quick control by kicking the leg and hitting a top rope double axe handle. The fight spilled to the floor and Del Rio slammed Cena into the stairs. Boston was evenly split or slightly more pro-Cena. Del Rio hit his enziguri to the arm to start targeting it.

Del Rio dumped Cena to the floor again and slammed him into the barricade. He did the "You can't see me" hand gesture to draw some heat. Back in the ring, Cena hit the two shoulder tackles, but Del Rio reversed the next lift into a back stabber for two. Del Rio went to the top rope and Cena dropkicked him out of the air. Cena hit his sitout slam and setup for the five knuckle shuffle. Del Rio kicked him and hit a DDT for another near fall.

Del Rio attacked the arm on the rope and went to jump on it but Cena moved for Del Rio's crash to the floor. Del Rio barely beat the count and Cena hit his slam again and then the five knuckle Shuffle. He lifted for the AA, but Del Rio slipped out and hit a German suplex for two. Del Rio went for the enziguri in the corner, but Cena ducked and hit a tornado DDT for two.

Cena went to the top rope and Del Rio hit the enziguri for a near fall. He tied Cena to the tree of woe and charged. Cena sat up and Del Rio hit the post. Cena climbed to the top and hit his top rope Fameassor for two. Del Rio went for the cross arm breaker but Cena rolled through and hooked the STF. Del Rio made the rope for the break.

Del Rio came right back to the superkick from the knees. Del Rio sold frustration and closed on Cena, but Cena hit his new half nelson neck breaker for two. Cena went for a high crossbody but Del Rio rolled through and locked in the cross arm breaker. Cena sold for a second and then lifted Del Rio into a powerbomb and both men sold. Cena went for the AA. Del Rio reversed into another arm breaker attempt. Cena reversed into the AA for the win…

John Cena retained the World Heavyweight Championship at 18:50.

Shore's Slant: A very entertaining match but it amazes even me how deflated I feel after Cena hits the AA and wins. I'm not the Cena hater that so many are, but there can be no question that Cena's matches always feel the same. A lot of good action with Cena selling all over the place and then basically one move to win. It just gets old.

Backstage, Santino and R-Truth played with the action figures that are the sponsor of the show. Los Matadores, Fandango, and John Laurinaitis made appearances as well. If I had a son I wouldn't buy him those action figures for that reason…

A video recapped the history between the Wyatt Family and CM Punk and Daniel Bryan. It made the feud look a whole lot more interesting than it has been. The babyfaces made their entrance. Bray Wyatt appeared on the screen and said "she" warned him about them and said they would be tough, but he was the reaper. He blew the lantern out and they made their entrance…

6. CM Punk and Daniel Bryan vs. The Wyatt Family (w/Bray Wyatt). Bryan and Rowan started and neither team could maintain control for long. Bryan and Punk hit the Hart Attack on Harper for two. Rowan came in and distracted Punk so Harper could hit a big boot. The Wyatts worked in and out on Punk. At one point, Rowan was talking to his sheep mask on the ring post.

Bryan got the hot tag and knocked Harper to the floor. He dove on him and Harper grabbed his knee. Bryan rolled him back in the ring and set him up for a top rope ranna, but Harper reversed into a sit out powerbomb. Punk broke up the pin so Rowan threw him over the top rope. Rowan came in and hit a splash for two. Rowan slammed Bryan three times and Bryan sold the back.

Harper tagged in and slammed Bryan again. He went to knock Punk back down but Punk kicked him instead. Punk got the hot tag and hit the high knee in the corner. He went to the top rope for the elbow and decided to dive on Rowan and Bray on the floor instead. He went back in the ring and hit a neckbreaker and top rope elbow for two. Punk lifted for GTS but Rowan pulled Harper down. Bryan flew in and hiot the running knee on Rowan and Punk hit the GTS on Harper for the win…

CM Punk and Daniel Bryan defeated The Wyatt Family at 16:54.

Post-match, Bray teased getting in the ring but ultimately didn't…

Shore's Slant: A fun match but a flat ending. Punk and Bryan going over makes no sense unless it's the blow off, and if that's the blow off, why even do the feud to begin with. This has been an entertaining show because the in-ring stuff has been good, but the booking is keeping it from being so much more.

Backstage, Randy Orton walked into the office where The Authority was meeting with Cena. Orton looked shocked to see Cena. Cena said he was good to go tomorrow night and left. Orton asked why Cena was there. No one answered so he stormed out…

Shore's Slant: So it looks like we're getting more of paranoid Randy Orton. Oh joy. I mean, it's worked so well so far, why not give us more?

A video recapped the main event feud and then ring introductions occurred…

7. Big Show vs. Randy Orton for the WWE Championship. Orton ran to start the match, even getting caught up in the bottom rope at one point, but Big Show caught him and hit chops. Orton escaped and hit a dropkick and locked on a sleeper. Show dropped on his back to break the hold. The fight went to the floor and Big Show slammed Orton around. He rolled Orton in the ring and went to the top rope. Orton caught him there and started to do the hung DDT, but Big Show dropped his feet before taking the move.

Orton played to the crowd and setup for the RKO. Show reversed into a chokeslam for two. Show cocked for the KO punch and Orton rolled to the floor. Show followed and grabbed Orton. He threw Orton at the ring and Orton hit the official who was near the ropes. The ref sold his knee being hurt.

Orton threw Show into the ring post and got a chair. Show knocked the chair away and tossed Orton into the crowd. He tossed Orton back over the barricade and knocked him out on the floor. Show rolled Orton in the ring and started to enter, but Triple H's music hit. The whole group came out to the stage and Show glowered at them. Hunter shrugged his shoulders and motioned for Show to go on. Orton took the distraction and hit the RKO. He followed with the punt kick for the win…

Randy Orton retained the WWE Championship at 11:08.

Post-match, The Authority came to the ring clapping for Orton. John Cena's music hit and they stropped clapping and stepped to the side. Cena ran out and they had a dick measuring contest…er, I mean a title holding contest to close the show…

Shore's Slant: That shit was terrible. Weak match and an even weaker post-match close. You could see it coming with Cena in the back. I thought they might wait till tomorrow, but instead, they decide to continue to devalue Randy Orton as WWE Champion and in the process, devalue the WWE Championship. Unreal.

Overall this was an entertaining show because of strong match quality, but as I said earlier, the booking is keeping it from being so much more than what it could be. Jason Powell and I will have more in our Member's exclusive audio review later tonight. Thanks for watching along tonight.


RECOMMEND THIS ARTICLE:




READ OUR INSIDER NEWS BEFORE ANYONE ELSE!

BECOME A MEMBER FOR JUST $7.50 A MONTH (or less with a year-long sub) - GET THE FIRST LOOK AT EXCLUSIVE INSIDER DOT NET NEWS, TONS OF EXCLUSIVE AUDIO CONTENT, MEMBER MESSAGE BOARD ACCESS, START YOUR OWN BLOG, AND VIEW THE SITE WITHOUT ANY ADVERTISING: SIGN ME UP (or MORE INFO)
---
RELATED ARTICLES FROM MGID AFFILIATE SITES...
---
WWE PPV Reports • Latest Five Articles
2/23 Shore's 2014 WWE Elimination Chamber results and review: The Shield vs. The Wyatt Family, Randy Orton vs. Daniel Bryan vs. John Cena vs. Sheamus vs. Christian vs. Cesaro in the Elimination Chamber
1/26 Powell's 2014 WWE Royal Rumble results and review: 30-man Royal Rumble match, Randy Orton vs. John Cena for the WWE World Heavyweight Championship, Brock Lesnar vs. Big Show, Daniel Bryan vs. Bray Wyatt
1/26 Shore's 2014 WWE Royal Rumble results and review: Randy Orton vs. John Cena for the WWE World Heavyweight Championship, Brock Lesnar vs. Big Show, The Road to WrestleMania begins
12/15 Powell's WWE TLC results and review: John Cena vs. Randy Orton in a TLC match for the WWE Championship and the World Hvt. Championship, C.M. Punk vs. The Shield, Daniel Bryan vs. The Wyatt Family
12/15 Shore's WWE TLC results and review: Randy Orton vs. John Cena in a TLC match to unify the WWE and World Heavyweight Championships, Daniel Bryan vs. The Wyatt Family, C.M. Punk vs. The Shield, WWE Tag Title four-way
11/24 Powell's WWE Survivor Series results and review: Randy Orton vs. Big Show for the WWE Championship, John Cena vs. Alberto Del Rio for the World Hvt. Championship, C.M. Punk and Daniel Bryan vs. Luke Harper and Erick Rowan
---