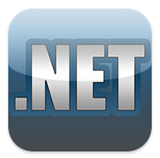 GOT AN IPHONE, IPAD, IPOD TOUCH, SAMSUNG GALAXY TAB, OR ANDROID PHONE?
THEN BE SURE TO DOWNLOAD OUR NEW FREE APP
(or SEARCH "pro wrestling" in App Store or Android Marketplace)

---
10/27 Powell's WWE Hell in a Cell results and review: Daniel Bryan vs. Randy Orton in an HIAC match for the WWE Championship with HBK as special ref, Alberto Del Rio vs. John Cena for the World Hvt. Championship
Oct 27, 2013 - 10:00 PM
---
By Jason Powell



Dot Net Members will hear an exclusive audio review of WWE Hell in a Cell later tonight, as well as Jason Powell's audio review of WWE Raw on Monday night. Join us on the ad-free version of the website by signing via the Dot Net Members' Signup Page. We also encourage you to download our FREE apps on iPhone, Android, and Amazon Kindle Fire. Please note that iPhone and Android users can access a members' section of our app and enjoy the perks of membership on their phones.

WWE Hell in a Cell
Aired live on pay-per-view
Miami, Florida at American Airlines Arena

Pre Show

Josh Mathews introduced the show as a shot aired of fans in the concourse. Mathews led a panel that featured Dolph Ziggler, R-Truth, and Kaitlyn. Ziggler said the World Hvt. Championship match intrigues him most. Truth spoke about the WWE Championship match, and Kaitlyn stammered a bit while talking about the possibility of Daniel Bryan winning...

Renee Young set up a poll to determine who is Mr. Hell in a Cell...

Backstage, The Miz told Vickie Guerrero that the wants Bray Wyatt in a match. Vickie told him that he's not medically cleared and thus she can't give him a match. Miz said fine, but added then there will be a fight...

Big E Langston joined the panel, as Mathews noted that his match was cancelled due to Curtis Axel's injury. Kaitlyn said Paul Heyman is a manipulator and she hopes he "gets got" (playing off of what R-Truth said.

Powell's POV: Dot Net reader Billy Sweeney is in attendance and noted that Rey Mysterio joined the Spanish broadcast team. Considering the history of abuse the Spanish table has taken, I'm not sure that's a safe spot for Mysterio and his bad knees.

Mathews interviewed The Shield, who checked in from backstage. Seth Rollins complained about Big Show costing them the tag titles. Roman Reigns said the odds may appear to be against them because they are facing two brother teams, but their bond is stronger. Langston asked if they have the advantage because Dean Ambrose interferes. Ambrose told "rookie" to stay out of their business.

Langston challenged Ambrose to a U.S. Title match. Ambrose told him he doesn't deserve a shot. Langston said he's just a rookie, so Ambrose should not have a problem with it. Ambrose said he would give him a lesson in manners and seemed to confirm the match was on... Ziggler endorsed Langston and his chances of winning the match...

A John Cena video package aired... Michael Cole, Jerry Lawler, and JBL were on commentary for the opening match...

1. Damien Sandow vs. Kofi Kingston. Before the match, Sandow said the slack-jawed mouth breathers were eager with anticipation because John Cena is returning. Kofi jumped out to a fast start, but then Sandow took over and they went to a pair of commercials for the pay-per-view. [C]

Powell's POV: Is there even one person watching the Hell in a Cell kickoff match that is unaware that the Hell in a Cell pay-per-view is tonight? Okay, so then what's the point of going to a commercial in mid-match?

Late in the match, Sandow pulled Kingston into the second rope and clotheslined him, then hit his "You're Welcome" finisher for the clean win...

Damien Sandow defeated Kofi Kingston in 7:05.

Powell's POV: It was nice to see Sandow get a rare clean win. If nothing else, it was surprising to see a heel win the Kickoff match.

Renee Young sat in the "Social Media Lounge" and read tweets that also appeared on the screen next to her. You know, because WWE viewers don't know how to download apps, recognize when a PPV is taking place, or apparently read. She read the poll results that listed Undertaker as Mr. Hell in a Cell by a landslide. Taker had 81 percent. Mick Foley, the guy who helped make Taker Mr. Hell in a Cell, scored six percent and was tied for second place...

The panel spoke about the WWE Championship match. Truth went on about a conspiracy snowballing, then picked Bryan to win. Ziggler said he doesn't like Orton, but he's about to become an 11 time champion. "This is fact, (Orton) is better than Daniel Bryan," Ziggler said... Another commercial closed out the pre-show...

WWE Hell in a Cell Pay-Per-View

A video opened the show and featured various performers such as Mick Foley, Shawn Michaels, and Edge discussing the danger of the Hell in a Cell match...

Powell's POV: They did more to put over the structure now that the pay-per-view has started than they did at any time during the build for the show. Odd. By the way, I am in information blackout mode tonight, as I am avoiding everything about tonight's football game so I can watch it after this show. Therefore, direct any email that requires immediate attention to Chris Shore via css3238@gmail.com.

Michael Cole introduced the pay-per-view and was joined on commentary by JBL and Jerry Lawler...

1. Goldust and Cody Rhodes vs. Seth Rollins and Roman Reigns vs. The Uso Brothers in a Triple Threat for the WWE Tag Team Championship. Goldust was worked over by The Shield. Reigns called him old man and said, "Let's see what you've got." Goldust came back and made the hot tag to Cody, who performed a missile dropkick on Reigns.

Rollins tagged in and Cody got the better of him and caught a missile dropkick for a good near fall at 10:25. JBL pointed out that The Uso Brothers should be coming in to break up the pin attempts. Cody set up for the Beautiful Disaster kick, but one of the Uso Brothers tagged him to enter the match. One of the Uso's performed a big dive over the top rope onto Goldust and Reigns at ringside.

Inside the ring, the other Uso hit the toss Samoan Drop on Rollins for another very good near fall that the live crowd counted along with. When Rollins fought back, Cody tagged the Uso to get back in the match. A "Cody" chant started and faded. Cody and Rollins fought for position on the ropes. Cody superplexed Rollins onto everyone else at ringside in a hell of a spot that drew the "holy shit" chant at 13:15. A loud "This is awesome" chant followed.

Cody had Rollins pinned when one of the Uso's leapt off the top with a splash to break it up. Reigns entered the ring and speared the Uso. After a series of moves that cleared various wrestlers from the ring, Goldust caught Rollins with an uppercut, then Cody caught Rollins with CrossRhodes for the win.

Cody Rhodes and Goldust defeated Seth Rollins and Roman Reigns and The Uso Brothers in a Triple Threat match to retain the WWE Tag Team Championship in 14:40.

Powell's POV: Very good action down the stretch with the live crowd buying into several near falls. It's nice to see Cody and Goldust continue their reign. I was worried the Uso Brothers would be used to lose the match so they could continue with Cody and Goldust vs. The Shield, but the Uso's didn't lose anything here and instead turned in an impressive performance.

A shot aired of Triple H and Shawn Michaels talking and laughing backstage...

The Miz headed to the ring dressed in his gear. Miz said the Wyatt Family has been stalking him. He said he's not medically cleared to compete, but that doesn't mean he's not medically cleared to fight. He told Wyatt to get out of his "Cracker Barrel rocking chair" and to leave his goons behind. "Come and get me," Miz told Wyatt.

The Wyatt Family entrance music played. Wyatt appeared on the big screen rocking back and forth in his rocking chair. Wyatt said it pains him to see "Hollywood" broken and disheveled. He said Miz's words mean less than salt to him. "If you could only see the monster that lives behind my eyes," Wyatt said before laughing.

The lights went out at the end of the promo. When the lights turned on, Luke Harper and Erick Rowan were in the ring. They quickly got the better of Miz while a loud, "We Want Brey" chant started. Rowan and Harper worked over Miz, but then Kane's entrance music hit and stopped them dead in their tracks.

Kane walked to ringside where he met Rowan with a big boot. Kane entered the ring and had an awkward exchange with Harper, whom he failed to pick up. Kane toss Harper over the top rope. Rowan and Harper backed up the stage. Kane grabbed Miz by the threat and chokeslammed him. "What's that about?" Lawler asked...

Powell's POV: Maybe Kane is pissed because he was kidnapped and no one seemed to care, so now he's taking it out on the Wyatt Family and everyone else, which is why Miz was chokeslammed. Just a guess. It was business as usual for Kane, who looked no different than when we last saw him.

2. Fandango and Summer Rae vs. The Great Khali and Natalya (w/Hornswoggle). Before the match, Fandango told the crowd that what they know about salsa dancing is primitive and crude. He said he is the master of salsa dancing. He and Summer salsa danced until Khali's music hit.

Powell's POV: Fandango is only the salsa master because Victor Cruz is out of practice. Get him the damn ball in the end zone, Eli. Okay, enough bitching about my fantasy team. We now return you to your regularly scheduled program.

In a crowd pleasing spot, Natalya went for the Sharpshooter on Fandango, who then fled to ringside where Hornswoggle was laughing at him. Fandango grabbed Hornswoggle, but Khali reached over the top rope and grabbed Fandango. Summer Rae tagged in and strutted her stuff in front of Khali until Natalya got ahold of her. Natalya went for the Sharpshooter, but Summer reached the ropes. Natalya walked toward Summer, who pulled Natalya face first into the ropes. Summer rolled up Natalya and pinned her...

Fandango and Summer Rae defeated The Great Khali and Natalya in 4:45.

The HIAC panel of Josh Mathews, Dolph Ziggler, R-Truth, and Kaitlyn spoke about what they'd seen on the show thus far. Shockingly, all three wrestlers picked out three different favorite moments. It looked like Dolph had to look down at his sheet to remember that he was supposed to be excited about Miz calling out Bray Wyatt...

3. Dean Ambrose vs. Big E Langston for the U.S. Championship. At 3:30 with Langston standing on the apron, Ambrose clotheslined him with the top rope, then ran him into the ring post in front of the referee. Langston came back with power moves, including a big clothesline. He went for a running splash, but Ambrose moved. Lanston came back with a belly-to-belly suplex for a two count.

Langston performed a running splash at 6:50 and got a two count. Ambrose headed to ringside and motioned as if to say he was walking out. Langston ran after him and got him back in the ring, but Ambrose caught him with a DDT for a two count. Langston bled below the eye from and it appeared Ambrose suffered a cut on his chin, though it may have been Langston's blood.

At 8:15, Langston speared Ambrose off the apron. Ambrose stumbled around at ringside until he was counted out. He grabbed his title and tried to walk off, but Langston caught him, threw him back inside the ring, and performed The Big Ending finisher on him. Langston stood over Ambrose while holding up the U.S. Championship...

Big E Langston defeated Dean Ambrose via count out in 8:40.

Powell's POV: Langston's big running clothesline caused the cut he suffered below the eye. They were too close and Langston ran his head into the face of Ambrose as he was performing the move. The crowd was pretty flat throughout the match. In fact, they were loudest when they booed the cheap finish. I assumed we were going to see a finish like that if he worked with Curtis Axel as originally scheduled, but I'm not sure what they had planned had the match occurred. For those who missed it, WWE announced that Axel was off the show due to an undisclosed injury.

The Hell in a Cell structure lowered around the ring. Video footage aired of C.M. Punk announcing the match, then they went back to the structure lowering around the ring prior to the ring entrances...

4. C.M. Punk vs. Ryback and Paul Heyman in a handicap Hell in a Cell match. Cole noted that it was the 27th Hell in a Cell match in history. Punk was out first followed by Ryback. Heyman came out on an airlift machine. It looked like they were having issues with it initially, as the entrance took longer than you'd expect. As the lift slowly brought Heyman to the top of the cell, he cut a promo saying he was Satan himself and Ryback would be collecting Punk's soul.

Heyman stood on top of the cell as Punk and Ryback started the match inside. The announcers played up Heyman being afraid of heights, yet being more afraid of Punk. Punk got off to a fast start, but Ryback cut him off and controlled the early offense. Ryback suplexed Punk into the side of the cage three times and then shoved him to the mat at ringside at 5:40.

Punk, who pulled out a kendo stick earlier, reached for it as Ryback held him in a chin lock. Ryback remained on the offensive. There were some chants for Punk, but the live crowd was very quiet during Ryback's offense. They did start clapping in anticipation of the Punk comeback. Punk caught Ryback with a cross body block off the second rope and got a two count.

Punk caught Ryback with a high knee in the corner at 7:50. JBL kept talking about how Punk was thrown off his game by Heyman taking the spot on top of the structure instead of in it. Ryback hoisted up Punk for Shellshocked at 8:45, but Punk slipped away and picked up the kendo stick, which he blasted Ryback with repeatedly at 9:10.

Punk followed up with a high knee in the corner and a clothesline, then went up top and performed an elbow drop for a two count at 10:00. Heyman held onto one of the cables and stood on one of the beams at the top of the structure as he watched the match. Punk blasted Ryback with more kendo stick shots, then went to ringside and pulled out a table, which he started to set up inside the ring.

Ryback cut off Punk and ended up dropping him crotch first onto the table, which was set up on its side. Ryback caught Punk with the Meathook clothesline for a two count that few bought into as a possible finish at 12:00. Punk caught Ryback with a low blow, which the announcers reminded viewers was similar to the way he won at Battleground.

With Ryback positioned on top of the table in the ring, Punk performed a top rope elbow drop that drove Ryback through the table. Punk picked up the kendo stick and struck Ryback with it, then followed up with a GTS. Punk covered Ryback and pinned him to win the match.

C.M. Punk defeated Ryback and Paul Heyman in a Hell in a Cell match in 13:50.

JBL said the one thing Punk wanted the most was the one thing he wasn't going to get. Punk had different ideas. "Where are you going to go?" Punk asked while looking up at Heyman. Punk stuffed a kendo stick through the back of his tights and then crawled up the side of the structure to Heyman, who was frozen on the middle of the structure.

Heyman begged off. Punk walked over and grabbed Heyman by the collar, kissed his forehead, then slammed the kendo stick into his gut. Punk followed up with repeated kendo stick shots to Heyman's back as the crowd chanted "Yes!" with each blow. Punk signaled for the GTS. Punk performed the GTS on Heyman on top of the structure, then played to the crowd again as his music played...

Powell's POV: The story was all about Punk getting his hands on Heyman, so while the live crowd liked Punk, they were quiet during the match unless he was hitting his signature spots. It was weak that Heyman's character was allowed to be on top of the structure rather than inside it. The live crowd seemed satisfied with the beating that Punk gave his presumably padded back with the kendo stick afterward. If you saw Night of Champions, the beating felt like more of the same only at a higher altitude.

A breast cancer awareness video with Lilian Garcia, Titus O'Neil, and Layla was shown...

Backstage, Renee Young interviewed Daniel Bryan, who said he hopes Shawn Michaels will do what's best for business by being a fair and impartial referee. Bryan credited the fans in Miami for starting the Yes! phenomenon the night after WrestleMania 28. He said he would reward everyone who has ever had to fight from underneath by winning the WWE Championship. He led the half-assed crowd in a Yes! chant...

Powell's POV: Let's face it, the WrestleMania 28 holdovers were more responsible for the Yes! chant than the fans who are there tonight are. I don't blame them for trying to rev up the crowd by saying that, of course. The initial reaction for Bryan in this segment was favorable, but there were plenty of fans sitting down during the Yes! chant.

5. Los Matadores (w/El Torito) vs. The Real Americans (w/Zeb Colter). Colter cut a promo on his way to the ring about how their opponents belong in a cell because they have yet to prove they are in the country legally. Colter said the same is true of 80 percent of the fans in Miami.

Antonio Cesaro performed the first memorable move of the match when he leapfrogged over Jack Swagger's back and came down with a double stomp on one of their opponents. A short time later, Cesaro performed the Cesaro Swing on one of his opponents. It wasn't about the weight this time, it was about how many revolutions, as he kept it going much longer than usual. He covered his opponent, but the pin was broken up.

Later, Swagger applied the ankle lock, but he was flipped into Cesaro, who was knocked off the apron. Los Matadores hit their finisher and got the pin on Swagger. After the match, Colter got down on all fours and expressed frustration over the loss. Los Matadores set up Torito for a move on Colter, but Swagger entered the ring and ended up taking a huracanrana. Torito then gored Colter to the floor...

Los Matadores defeated The Real Americans in 5:55.

Powell's POV: Cesaro was the highlight of the match. The Los Matadores gimmick continues to suck and I continue to wait for El Torito to show off the flashy moves that got him over in Mexico. The live crowd was not hot for El Torito's post match antics and everyone seemed to be sitting down when they did the post match spot where Los Matadores put El Torito on their shoulders and play to the crowd.

A John Cena video package was shown...

Ring entrances for the World Hvt. Championship match took place. Del Rio came out waving a big Mexican flag and they had the small flags positioned on each ring post. Del Rio drew some heat by standing on the second rope and smiling as he held up the title belt.

John Cena made his entrance. There were loud cheers initially and then the boos kicked in. Cena came out wearing a pink hat, shirt, and wristbands along with khaki shorts. It sounded as if there were more cheers than boos overall. Lilian Garcia handled the in-ring introductions for the championship match. Lilian delivered Del Rio's introduction in Spanish...

6. Alberto Del Rio vs. John Cena for the World Hvt. Championship. Cena wore a thick pad over his surgically repaired elbow. Del Rio targeted it early and Cena sold it by holding his elbow and adjusting the brace and wristband that sat above it. Cena performed a running bulldog for a quick two count, then Del Rio went back on the offensive and kicked Cena to the floor at 3:00.

Back inside the ring, Del Rio continued to target Cena's surgically repaired arm. The announcers played up the question of whether Cena returned too soon following surgery. Cena broke free from Del Rio and performed an arm drag and a dropkick, but Del Rio regained control and continued to target the arm.

Damien Sandow was shown watching the match on a backstage monitor while clutching the Money in the Bank briefcase. In the ring, Del Rio leapt off the second rope and Cena caught him with a dropkick. Cena performed his signature spots and caught Del Rio with the Five Knuckle Shuffle. However, Del Rio came right back with the Backstabber and got a two count at 9:05.

Cena came back with a tornado DDT off the second rope for a near fall. There were dueling chants directed at Cena with the pro-Cena chants clearly winning. He stopped and acknowledged the chants for a moment on the ring apron before climbing the ropes, then ate a kick from Del Rio. Alberto missed his enzuigiri off the second rope when Cena ducked, but he came right back again.

Del Rio tied up Cena in the tree of woe and kicked him. He backed up and charged at Cena, who sat up, causing Del Rio to charge head first into the turnbuckle. Cena caught Del Rio with a high cross body block off the top rope for a two count at 12:30. Del Rio recovered and pulled Cena's arm down onto his knees.

Del Rio went for the Cross Arm Breaker, but Cena countered into the STF. Cole questioned whether the bad arm would hold out long enough for Cena. Del Rio reached out and barely reached the ropes with his fingers to break the hold. Del Rio blasted a kneeling Cena with a superkick and got a two count.

At 14:05, Del Rio applied the Cross Arm Breaker. Del Rio peeled the elbow wrap away as he held onto the submission hold. Cena stood up, picked up Del Rio while still locked in the hold, and slammed him down to break the hold. Cena came back a short time later and went for for the Attitude Adjustment. Del Rio avoided it and tried to counter, but Cena hoisted him up and performed the Attitude Adjustment for the win. JBL referred to Cena as Superman...

John Cena defeated Alberto Del Rio to win the World Heavyweight Championship in 15:20.

Powell's POV: A good match with Del Rio doing a very good job of targeting the surgically repaired arm. It seems obvious, but we have seen matches with guys returning from surgery where they basically work their usual match rather than playing up the injury. I'm not a fan of the title change happening this quickly. Why not take the fans on a ride with Cena as his character fights his way back and eventually wins the championship rather than burning through that story all in one night? Perhaps there's a storyline purpose for it, such as the unification match that fans have been speculating about. I really hope not, as I believe WWE benefits from having two titles.

The panel spoke about John Cena's championship win and the Divas Championship match...

7. A.J. Lee (w/Tamina Snuka) vs. Brie Bella (w/Nikki Bella) for the WWE Divas Championship. Brie caught A.J. in the half crab. Tamina climbed onto the ring apron, but Nikki ran over and pulled her down. A.J. reached the ropes to break the hold. Brie went for a running knee, but Lee moved, and Brie hit her sister with the knee accidentally. A.J. locked in the Black Widow submission hold and got the submission win...

A.J. Lee defeated Brie Bella by submission to retain the WWE Divas Championship in 5:30.

Powell's POV: Another good match by Diva standards. There was no sign of Nikki being pissed afterward, but I assume that knee will trigger the Bella Twins splitting up. There's still no indication that Brie is winning over the fans. It's not going to happen overnight, though, and they still need to get her away from the Bella Twins entrance theme and routine that is held over from her heel days.

Backstage, The Prime Time Players were playing video games when Bob Backlund showed up. They eventually got him to do the Millions of Dollars dance with them...

In another part of the backstage area, Triple H and Shawn Michaels appeared to be having an animated conversation. Cole noted that they were laughing earlier, but now it seemed like things had turned to business... A video package set up the main event...

Justin Roberts handled the introductions for the main event. Shawn Michaels was introduced first as the special referee. No biker shorts. Randy Orton was out next. Daniel Bryan was out last and led the Yes! chants.

Triple H's music played and he walked to the ring with the WWE Championship in hand. Hunter walked over to Orton, showed him the belt, and shook his hand. Hunter walked over to Bryan and showed him the belt, then offered him a handshake. Bryan shook his head no. Hunter smiled and then handed the title to Michaels. The Hell in a Cell structure lowered around the ring...

Powell's POV: I'm not sure where Hunter ended up, but he is not visibly inside the cell at ringside.

8. Daniel Bryan vs. Randy Orton in a Hell in a Cell match for the WWE Championship with Shawn Michaels as special referee. Orton had the first prolonged run of offense. He took apart the ring steps and set them up near one side of the cage on the floor. Orton whipped Bryan into the steps, but Bryan reversed it and Orton crashed into the steps.

Back inside the ring, Bryan blasted Orton with the usual round of kicks, then set him on the top rope and tied him in the tree of woe for more kicks. Bryan then performed a running dropkick on Orton, who was still tied up. Bryan pulled Orton down and apparently Randy swore, as they muted whatever was said. Bryan continued his run with a suicide dive onto Orton at ringside. He went for the move again and Orton stepped aside and helped guide him into the cage.

Orton picked up Bryan and drove him balls first into the ring post, then caught him with a side backbreaker. Orton slid Bryan back inside the ring and covered him for a two count. Orton placed Bryan on the top rope and caught him with repeated headbutts, then set up for a superplex. Bryan fought him off and then performed a sunset flip into a powerbomb off the ropes at 9:40.

Orton and Bryan traded uppercuts in the middle of the ring, which received a good reaction from the crowd. A short time later, Bryan, who got the better of the exchange, performed a top rope headbutt for a two count. More kicks from Bryan, who missed the big one and was rolled up for a two count, then countered into the Yes! Lock. Orton used his foot to reach the ropes. Cole pointed out that Bryan was not obligated to break the hold since it was HIAC and there were no disqualifications.

Bryan and Orton went to the floor where Bryan caught Orton with a running dropkick against the cage. Bryan pulled a chair out from underneath the ring and slammed it into Bryan's gut and then over his back three times. Bryan threw roughly ten chairs inside the ring at 14:00. "Get out of my way, Shawn," Bryan told Michaels.

Back inside the ring, Orton caught Bryan with a kick to the gut and then struck him with a chair. Orton covered him for a two count, then struck him with another chair, and got another two count. Rinse and repeat. Orton stacked up the chairs in a pile in the middle of the ring at 16:35.

Orton set up for the superplex onto the chairs, but Bryan fought him off the ropes and headbutted him. Orton quickly recovered and tripped Bryan on the ropes and then performed the superplex, which resulted in Bryan's feet hitting some of the chairs but not his body. The announcers said even Shawn Michaels felt that one. Orton covered Bryan, who kicked out at two. Orton questioned the count of Michaels.

Triple H walked to ringside and was greeted with "asshole" chants from the crowd. Hunter told Michaels through the cage to do his job and make the three count. Shawn told him he was doing the job he was hired to do. In the meantime, all of the chairs were cleared out of the ring. Orton performed a twisting suplex on Bryan and covered him. HBK was still jawing with Hunter.

Orton raced to the floor and chewed out Michaels for not being there and for slow counting him all night. Orton said he knows what Shawn is thinking and it's not going to happen. "Are you going to do this or not?" Hunter asked. Shawn told him to let him do it. Later, Orton went for the RKO, but Bryan shoved him off and Orton crashed into Michaels.

Triple H had the cage unlocked so that a trainer could tend to Michaels. Bryan hit Orton with the running knee for the visual pinfall. He then walked over to Michaels and told him he had to get up and count. Triple H walked over to Bryan and shoved him out of the way so he could check on Shawn.

Bryan hit the running knee on Hunter for a big pop. Bryan led the crowd in a Yes! chant, then Shawn Michaels struck Bryan with Sweet Chin Music. Orton covered Bryan and got the pin...

Randy Orton pinned Daniel Bryan to win the vacant WWE Championship in 22:10.

After the match, Michaels left the cage and did not gloat or heel it up as he headed backstage. Orton remained in the ring and celebrated with the WWE Championship. Two referees and the trainer helped Bryan out of the ring. Orton helped Triple H get to his feet. Hunter smiled and then raised Orton's hand while continuing to sell the running knee...

Powell's POV: Another pro wrestling pay-per-view, another overbooked main event. All of the nonsense the fans had to suffer through at the last two pay-per-views and WWE didn't even reward them with a feel good ending here. Rather, it's more of the same, only with the question now of what the logic of Michaels was for hitting Sweet Chin Music on Bryan. Was he upset with him for hitting the running knee on Hunter? Did he blame him for the bump he ended up taking? Was he in cahoots with Hunter? Had he heeled it up afterward, then I would have assumed the latter was the case. I guess it's one of those to be continued on Raw endings. It was a nice run for Abeyance, long live the new champion. I'll be back with the member exclusive audio review later tonight, and on Monday with the WWE HIAC Hit List. Thanks for watching along with me.

RECOMMEND THIS ARTICLE:




READ OUR INSIDER NEWS BEFORE ANYONE ELSE!

BECOME A MEMBER FOR JUST $7.50 A MONTH (or less with a year-long sub) - GET THE FIRST LOOK AT EXCLUSIVE INSIDER DOT NET NEWS, TONS OF EXCLUSIVE AUDIO CONTENT, MEMBER MESSAGE BOARD ACCESS, START YOUR OWN BLOG, AND VIEW THE SITE WITHOUT ANY ADVERTISING: SIGN ME UP (or MORE INFO)
---
RELATED ARTICLES FROM MGID AFFILIATE SITES...
---
WWE PPV Reports • Latest Five Articles
2/23 Shore's 2014 WWE Elimination Chamber results and review: The Shield vs. The Wyatt Family, Randy Orton vs. Daniel Bryan vs. John Cena vs. Sheamus vs. Christian vs. Cesaro in the Elimination Chamber
1/26 Powell's 2014 WWE Royal Rumble results and review: 30-man Royal Rumble match, Randy Orton vs. John Cena for the WWE World Heavyweight Championship, Brock Lesnar vs. Big Show, Daniel Bryan vs. Bray Wyatt
1/26 Shore's 2014 WWE Royal Rumble results and review: Randy Orton vs. John Cena for the WWE World Heavyweight Championship, Brock Lesnar vs. Big Show, The Road to WrestleMania begins
12/15 Powell's WWE TLC results and review: John Cena vs. Randy Orton in a TLC match for the WWE Championship and the World Hvt. Championship, C.M. Punk vs. The Shield, Daniel Bryan vs. The Wyatt Family
12/15 Shore's WWE TLC results and review: Randy Orton vs. John Cena in a TLC match to unify the WWE and World Heavyweight Championships, Daniel Bryan vs. The Wyatt Family, C.M. Punk vs. The Shield, WWE Tag Title four-way
11/24 Powell's WWE Survivor Series results and review: Randy Orton vs. Big Show for the WWE Championship, John Cena vs. Alberto Del Rio for the World Hvt. Championship, C.M. Punk and Daniel Bryan vs. Luke Harper and Erick Rowan
---