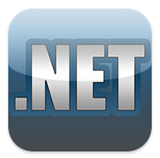 GOT AN IPHONE, IPAD, IPOD TOUCH, SAMSUNG GALAXY TAB, OR ANDROID PHONE?
THEN BE SURE TO DOWNLOAD OUR NEW FREE APP
(or SEARCH "pro wrestling" in App Store or Android Marketplace)

---
10/6 Shore's WWE Battleground results and review: Randy Orton vs. Daniel Bryan for the vacant WWE Championship, Alberto Del Rio vs. Rob Van Dam in a hardcore match for the World Hvt. Championship, C.M. Punk vs. Ryback
Oct 6, 2013 - 06:30 PM
---
By Chris Shore



Dot Net Members will hear the exclusive audio review of WWE Battleground with Chris Shore and Jake Barnett later tonight. Join us on the ad-free version of the website by signing via the Dot Net Members' Signup Page. We also encourage you to download our FREE apps on iPhone, Android, and Amazon Kindle Fire. Please note that iPhone and Android users can access a members' section of our app and enjoy the perks of membership on their phones.

WWE Battleground
Aired live on pay-per-view
Buffalo, New York at First Niagara Center

Pre Show

Josh Matthews checked in with the panel of Miz, Titus O'Neal, and Tensai. They hyped several of the PPV matches and discussed the possibility of Damien Sandow cashing in his briefcase tonight. Renee Young checked in from the social media lounge and hyped the possibility of Daniel Bryan and Brie Bella both leaving as champions and introduced a poll for who was the best power couple in history. The choices were Triple H and Stephanie McMahon, Edge and Lita, Randy Savage and Miss Elizabeth, and King Booker and Queen Sharmell.

A video recapped what happened with CM Punk and Paul Heyman on Raw. Heyman and Ryback joined from backstage and Heyman said Punk and all the fans were bullies that his big, beautiful Ryback were going to take care of. Ryback just stared intensely…

Michael Cole, Jerry "The King" Lawler, and JBL checked in from ringside. Damien Sandow made his ring entrance and quoted Benjamin Franklin. He said tonight he was going to decimate Dolph Ziggler. He promised all the slack-jawed mouth breathers that when he cashes in, he will be a champion they can model their lives after. He said it might be tonight after the hard core match. Ziggler started his entrance and got a good pop, but I had an issue and joined the match in progress…

1. Damien Sandow vs. Dolph Ziggler. Ziggler hit a drop kick that dropped Sandow and hit the heart stopper elbows. Sandow dumped Ziggler over the top rope to catch a breather…[C]

Back from commercial, Sandow hit a clothesline on Ziggler that they showed in slow motion. Usually they speed it up at the moment of contact to hide the blow, but Sandow nearly took Ziggler's head off so they showed it all the way through. Sandow hit his leg sweep and elbow, but Ziggler hit a dropkick to knock him out of the air after Sandow jumped off the top rope.

Ziggler hit the Fameassor for a good near fall. Sandow came back with knee lifts after pulling his knee pad down. Sandow went up and over Ziggler in the corner and sold the exposed knee as tweaked. Ziggler quickly recovered and hit the Zig Zag for the win…

Dolph Ziggler defeated Damien Sandow in 9:00.

Shore's Slant: A good match, but not as good as it could have been. Still I enjoyed it, but you have to admit the knee thing was stupid. The announce team tried to sell it as being because of the pad being pulled off, but that's beyond ridiculous.

A video recapped the Rhodes family stories and the entire panel picked them to win. Back in the social media lounge, El Torito came and acted like a bull on crack. He mooed at Young after speaking to her in Spanish. He jumped on the couch and then left. Young looked confused and showed the results of the poll, Lita and Edge won with 42 percent of the vote. Stephanie and Hunter took 30 percent…

A video recapped the altercation between Bryan and Orton from Raw. The panel all picked Bryan to win, but Tensai put on a stupid beard that also knocked his glasses off before doing so. RVD and Del Rio were shown walking backstage. They will open the main show…

Shore's Slant: Now I want to strangle Will Pruett for ever liking this bull. The panel was fine until the end. That was terrible.

WWE Battleground

A video recapped several storylines and said those were the conflicts, and this is Battleground. The pyro popped on the stage and the show was underway. The set was giant screens that didn't show where the wrestlers would walk out and four vertical curving light bars that looked like part of a dome. RVD and Ricardo were out first and they came through the screen stage left (opposite side as normal TV setup). Del Rio was out next. Ricardo and Lilian Garcia shared old school ring intros, with Del Rio having Garcia announce him in Spanish…

1. Rob Van Dam (w/Ricardo Rodriguez) vs. Alberto Del Rio in a hardcore match for the World Heavyweight Championship. The announce team setup the possibility of Sandow cashing in, but they also talked about his hurt knee. Del Rio rolled to the floor to get away from RVD, so RVD dove on him and hit a moonsault from the barricade to the floor. RVD put Del Rio and a chair in the ring and hit a jumping DDT on the chair for two.

Of course Del Rio no sold the move and hit a backstabber. Del Rio hit a couple of chair shots and then a stiff kick to the face. He pushed the chair into the corner, but RVD hit a spinning heel kick followed by a leg drop on the apron. RVD put a ladder in the ring and hit a top rope thrust kick. He whipped Del Rio into the ladder. Del Rio hit the top of the ladder and went over the top rope to the floor. He'll have a nice bruise on his hip from the apron.

Back in the ring, Del Rio reversed a whip on Van Dam into the ladder. RVD jumped on the ladder, but Del Rio hit his enziguri and RVD fell with the ladder on him. Del Rio jumped on the ladder and then mocked the thumb pointing by saying his own initials. Del Rio found a trash can and smashed it on RVD. He went to the top rope and jumped off, but RVD hit a dropkick on the trashcan and both men sold. A slow motion replay showed the can smashing against Del Rio in a nice shot.

RVD slammed Del Rio on the ladder and hit the split legged moonsault on the ladder for two. RVD went for the rolling thunder on the ladder, but Del Rio moved and RVD crashed on the ladder. Del Rio locked on the cross arm breaker, but Ricardo ran in with the bucket and hit Del Rio. Del Rio dumped RVD to the floor and yelled at Ricardo in Spanish. Ricardo seemed to relent and started to hand the bucket to Del Rio. He kicked Del Rio instead and hit him with the bucket. Del Rio went to the floor and when Ricardo followed, he slammed him into the barricade.

Del Rio tried to pull the ladder from the ring, but RVD had recovered and hit a baseball slide that drove the ladder into Del Rio. Del Rio fell with the ladder on him and RVD hit a frog splash on the ladder. Ouch. Both men sold it for a while, and then RVD rolled Del Rio in the ring for two. The crowd chanted for tables, but RVD took the chair from the corner and went for the Van Terminator, but Del Rio moved and RVD sold being hurt.

Del Rio setup the chair and hit a drop toe hold on it. RVD landed with his arm through the chair. Del Rio kicked the arm, stomped the chair, and then locked the cross arm breaker on through the chair for the win…

Shore's Slant: Very good match, as expected. I don't know that they did enough to explain an RVD disappearance if he is really going on hiatus for a while, but this feud is certainly over for now.

Backstage, Zeb Colter trashed Buffalo for having an illegal Spanish population and maple syrup chugging Canadians sneaking across the border. Colter said the city's only claim to fame was a fried chicken wing. He said the two non-Americans, Santino and Khali, need to be fried in Crisco, He did the "We the people" gimmick to finish…

2. Santino and Great Khali (w/Hornswoggle) vs. The Real Americans (w/Zeb Colter). Santino went for the Cobra quickly on Swagger. He rolled to the floor to escape, and Hornswoggle pulled out a cobra sock too. Swagger took it and ripped the sock. The announce team gave up about this point as well, not that they were trying hard before this. Cesaro clipped Khali and did the Cesaro swing on him for the win…

The Real Americans defeated Santino Marella and Great Khali at 6:58.

Shore's Slant: HOLY F***ING SHIT! Now that was impressive. The match was total garbage, but wow. The crowd was hot as hell for it too, as they should have been. That one move saved this match from complete and total disdain.

3. R-Truth vs. Curtis Axel (w/Paul Heyman) for the Intercontinental Championship. Both guys started fast, and neither settled into a long run of control. R-Truth hit his axe kick for a good near fall. He tried to hit his finisher, but Axel held the ropes to stop him. A "Walrus" chant started just as Axel hit his finisher for the win.

Curtis Axel retained the Intercontinental Championship at 7:42.

Shore's Slant: At first I thought it was a boring chant, but then I realized it was me. The match was fine for what it was, but both of these guys are suffering from poor characters.

A video recapped Ziggler's win over Sandow and the knee injury…

4. Brie Bella (w/Nikki Bella) vs. AJ Lee (w/Tamina) for the Divas Championship. AJ mouthed off to Brie so Brie slapped her to start hot. AJ went to the floor and Tamina blocked Brie from getting to her. AJ ran back to the ring, but Brie still got the better of her in the ring. AJ hit a chop block on Brie and then slammed her into the ring post when Brie rolled to the apron. AJ worked the left arm, presumably to setup the Black Widow.

AJ screamed at Brie that she was better than her, and then you could hear her call a choke on the ropes before doing it. Oops. AJ celebrated several times, giving Brue hope spots in the process, before hitting a nice dropkick to start her comeback. Sadly, Brie played to the crowd during it and got a weak response. Tamina choked Nikki on the floor and Brie started to check on her. AJ rolled a distracted Brie up for the win…

AJ Lee retained the Divas Championship at 6:40.

Shore's Slant: An OK match, but the crowd was restless throughout. They liked AJ well enough, but Brie has still not connected with the fans.

A video recapped the Rhodes family saga. Backstage, Renee Young awkwardly introduced each of the Rhodes men. Dusty said family was at stake tonight. He said people who were looking for money and jobs knew what it was like to be down but to have family. He said no matter what happens tonight, they will leave with their heads held high. Goldust said after tonight they would remember Dusty, they would forever be reminded of Cody, and they would never forget Goldust.

Cody said he would be lucky to have half the charisma of his dad or half the in-ring skill of his brother. He said instead he had his spark-plug of a mother's determination. He said they weren't the perfect family, but they would leave her tonight still family. The Shield made their ring entrance, followed by the Rhodes, who got a weak reaction from the crowd, but it could have been the mix because there appeared to be a lot of people up and clapping…

5. The Shield (w/Dean Ambrose) vs. Cody Rhodes and Goldust (w/Dusty Rhodes). If the Rhodes win, they all get their jobs back. If they lose, none of them will work for WWE again. Cody and Rollins started. Both Shield members fled to the floor quickly and closed in on Dusty. The boys went to the floor and Dusty pulled his belt off and wrapped it around his hand. They went back to the ring and the heels took control on Cody. Rollins tied Cody in the tree of woe, but Cody punched him and hit a top rope moonsault.

Goldust got the hot tag and ran through his comeback. Goldust went to the top on Reigns and hit a reverse crossbody for two. A "You've still got it" chant broke out. Goldust went for another crossbody in the ring, but Reigns ducked and Goldust crashed to the floor. The heels settled in on Goldust and quickly wiped most of the makeup off his face. Goldust hit a power slam on Rollins and got the hot tag to Cody.

Cody came in hot and hit a spinning Alabama slam for a near fall that the live crowd exploded for. He hit a muscle buster on Rollins and Reigns made the save. The match broke down and Reigns took out Goldust. Cody hit the Disaster kick on Reigns and clotheslined him to the floor. Ambrose distracted Cody and Rollins hit him from behind. Ambrose closed on Dusty who threw his hat at him. Ambrose had to act stupid for a moment because Rhodes couldn't get his belt off again, but he finally did, hit Ambrose with it, and then hit the Bionic Elbow. The crowd went nuts.

Reigns started sneaking up from behind, but Goldust came flying in and tackled him. Rollins rolled up Cody for two. Cody popped up and caught Rollins with CrossRhodes for the pinfall victory as the place came completely unglued. Post-match, as the Rhodes made their way up the ramp the locker room emptied and congratulated the family on their win…

The Rhodes Family won their jobs back at 14:00.

Shore's Slant: That played out perfectly, other than Dusty's little botch, but still. The place went mental when Cody caught Rollins in the CrossRhodes setup, and Cody gave out a great yell that really sold the moment. I had high hopes for this match, but this exceeded them. This shows what simple and clean storytelling with compelling characters can do. Just fantastic.

A commercial for Hell in a Cell featured R-Truth in a preacher type role…The announce team tossed it up to the panel and they fumbled around for a little bit…Backstage, Brad Maddox was on the phone when Vickie Guerrero walked in. Maddox stammered on the phone and said the Rhodes had just won. He said the rest would go smooth. Maddox hung up and told Vickie that it was Steph and Hunter on the phone and they had to leave and had left him in control. He said he needed her help or things could get worse and they would all be in trouble. Vickie said they left him in charge and laughed at him before walking off…

6. Kofi Kingston vs. Bray Wyatt (w/Rowan and Harper). A "Let's go Wyatt" chant broke out early as Kofi hit kicks. He went to the top and Bray knocked him down to take control. Bray worked a methodical pace and hit a power slam when Kofi tried to jump on him, but Kofi came right back with a crucifix to start his comeback. Kofi hit the Boom drop to a smattering of boos and went for Trouble in Paradise. Bray ducked and hit what looked like a crossbody but was more like a side crash or something. It looked brutal. He hung from the corner and then crab walked backwards in a freaky ass spot. Wow.

Kofi went to the floor, saw the family, and then got back in the ring. Bray charged and Kofi pulled the rope down. He dove on all three men and rolled Bray in the ring. He hit a high cross body for two. Kofi went for the SOS, but Bray reversed into Sister Abigail, sans the kiss, for the win…

Bray Wyatt defeated Kofi Kingston at 8:14.

Post-match, Rowan hit a back breaker on Kofi and then threw him into a Harper clothesline. Bray said there was no good or evil, just the mannequins trying to force feed you what their idea of purity was. He did the "one by one" and buzzards gimmick to close…

Shore's Slant: The first five-and-a-half minutes of that match was mediocre, but the last three minutes or so was very good, and I really liked the finish. That said, the push back from the fans on Kofi was unexpected but not exactly surprising. He hasn't been all that interesting in a long time due to the way he is booked.

A video showed Cesaro swinging Khali again from earlier…A video recapped the Ryback vs. Punk feud. Ryback and Heyman made their ring entrance. Punk was out next…

7. Ryback (w/Paul Heyman) vs. CM Punk. A "Goldberg" chant started immediately. Ryback shoved Punk down and said if he wanted to fight they would fight. Punk hit several kicks to the leg and went to the floor. He walked over to Heyman and asked what to do. Heyman called Punk a bully and told him to stand up to the bully. Ryback slid in the ring and took several knees from Punk. He went back to the floor, so Punk dove on him.

Back in the ring, Punk went for a cross body, but Ryback caught him and slammed him down. He threw Punk into the post and then stretched him across it as a "You can't wrestle" chant morphed into another "Goldberg" chant. Fortunately it was short lived. Ryback continued his offense of clotheslines, throws, and rest holds.

Punk came back and signaled for the GTS. Heyman grabbed the mic and started cutting a promo about how he was the best in the world for beating Punk. Ryback attacked Punk from behind and Heyman tossed the mic back. Ryback hit a powerbomb for three straight near falls. Heyman yelled for Ryback to hit the move again, but Punk slipped out and hit the roundhouse kick.

Punk hit the knee in the corner and took a month to climb to the top rope. He still hit the elbow for two. Punk lifted for GTS, but Ryback slid out and hit a powerslam for two. Heyman grabbed a kendo stick and almost hit Punk, but the ref saw it. As the ref admonished Heyman, Punk hit the back kick low blow and covered Ryback for the win…

CM Punk defeated Ryback at 14:47.

Shore's Slant: A mediocre match. They were better last year than this. The low blow move was also a little lame for a CM Punk finish. The announce team tried to put it over as outsmarting Heyman, and I guess it did, but it left me unimpressed. I'm also surprised there was no attempt by Punk to go after Heyman, especially after the mid-match promo.

The panel setup the WWE Championship match, followed by a video recap of how the title was held up. The feed suddenly died, and according to Twitter, it's a WWE problem as no one on any system has the feed. The feed finally came back and Cole said it was a power outage that caused the error. The announce team setup the match as the title was shown sitting on a pedestal in front of them…

8. Randy Orton vs. Daniel Bryan for the vacant WWE Championship. The match started with lots of back and forth. Bryan worked the arm, and then Orton reversed into his back breaker. Bryan caught Orton on the top rope with kicks, but Orton shoved Bryan down to crotch him on the ropes. He followed with a short arm clothesline for two.

Orton tried to throw Orton over the top rope, but Bryan skinned the cat and pulled Orton to the floor. He hit his dive, followed by the Yes kicks on the floor. He whipped Orton into the corner of the barricade and hit his corner dropkick there. Bryan rolled Orton in the ring and went for a missile dropkick, but Orton reversed into a powerbomb for two and then locked in a Boston crab.

Bryan wormed around and reversed into a small package for two. He tried for the Yes lock, but Orton made the ropes and went to the floor. Bryan went for a baseball slide, but Orton stepped aside and drove Bryan into the stairs. Orton slammed him onto the Spanish announce table and then drove him into the ring post. He rolled Bryan in the ring for two and then mounted him for punches.

Orton stood Bryan up and Bryan came fighting back with European uppercuts. He got Orton to the ropes and Orton back dropped him from the ring to the floor. Orton setup for a powerbomb on the table, but Bryan slipped out and drove Orton into the stairs. Bryan slid back in the ring and hit a diving clothesline from the top rope to the floor. He rolled Orton in the ring and hit the diving head-butt for the first real near fall of the match at 18:02.

Bryan hit four corner dropkicks in a row. Orton collapsed to his butt and Bryan hit a final one. The crowd went crazy. Bryan hit his kicks again, but Orton popped up on the last one and hit an Olympic type slam. Bryan sold the shoulder but seemed to be OK. Orton hit the hung DDT and played to the crowd as he setup for the RKO. Bryan shoved Orton off and went for a kick. Orton rolled Bryan up, but Bryan reversed into the Yes lock.

Orton was about to tap when Big Show's music hit. Show ran to the ring and pulled the ref from the ring. Bryan broke the hold and asked Show what he did. Show knocked Bryan out through the ropes. Brad Maddox walked out on to the stage and waved to the back. Scott Armstrong, the ref who had fast counted at Night of Champions, came out and went to the ring. Orton covered and Armstrong got to two when Show pulled him from the ring. Armstrong asked Show what he was doing and Show knocked him out.

Show climbed in the ring. Orton called him stupid and yelled at him about making the biggest mistake of his life. He shoved Show, so Show knocked him out. Show played to the crowd, and his music played while Brad Maddox looked on in horror to close the show…

Daniel Bryan fought Randy Orton to an apparent no contest at 23:55.

Shore's Slant: I'll take that finish. I don't think anybody was really expecting it, and they managed to hold the title up till Hell in a Cell without a really lame and flat finish. The crowd was hot for Show at the end, so it's not the worst they could have come up with. One point of interest for me was the reaction from the crowd. They liked Big Show finally hitting Orton, but it wasn't as big of a reaction as the Rhodes got for their win. It proves the theory that damage was done to Big Show by waiting this long. As long as they keep him defiant moving forward I think they will be OK with him, but I'm afraid we get meek Big Show again on Monday.

Bryan and Orton had a good methodical match that still felt like they were holding back. Hell in a Cell should be an instant classic if they let them go, and I think they will since it should be the blow-off to the feud. They only have three weeks to build for Hell in a Cell though, so they better not waste any time tomorrow night. They are going to need all of it to round out the under card.

As bad as this show was built, and as flimsy as some of the undercard was, it wasn't a total stinker of a PPV. Sure, they have had much better, but they have had worse. I thought it was slightly better than Night of Champions, but not by much. We'll have more tomorrow with the WWE Battleground Hitlist and Members will be listening to Jake Barnett and I on the audio review shortly. Thanks for watching along tonight.

Questions? Comments? Anyone, anyone? Let me hear from you. Email me at css3238@gmail.com or tweet me @TheShoreSlant with whatever is on your mind.

And read my first work of fiction: The Following Contest is a Dark Match available exclusively on ebook for all eReaders, smartphones, tablets, and PCs for only 99 cents.


RECOMMEND THIS ARTICLE:




READ OUR INSIDER NEWS BEFORE ANYONE ELSE!

BECOME A MEMBER FOR JUST $7.50 A MONTH (or less with a year-long sub) - GET THE FIRST LOOK AT EXCLUSIVE INSIDER DOT NET NEWS, TONS OF EXCLUSIVE AUDIO CONTENT, MEMBER MESSAGE BOARD ACCESS, START YOUR OWN BLOG, AND VIEW THE SITE WITHOUT ANY ADVERTISING: SIGN ME UP (or MORE INFO)
---
RELATED ARTICLES FROM MGID AFFILIATE SITES...
---
WWE PPV Reports • Latest Five Articles
2/23 Shore's 2014 WWE Elimination Chamber results and review: The Shield vs. The Wyatt Family, Randy Orton vs. Daniel Bryan vs. John Cena vs. Sheamus vs. Christian vs. Cesaro in the Elimination Chamber
1/26 Powell's 2014 WWE Royal Rumble results and review: 30-man Royal Rumble match, Randy Orton vs. John Cena for the WWE World Heavyweight Championship, Brock Lesnar vs. Big Show, Daniel Bryan vs. Bray Wyatt
1/26 Shore's 2014 WWE Royal Rumble results and review: Randy Orton vs. John Cena for the WWE World Heavyweight Championship, Brock Lesnar vs. Big Show, The Road to WrestleMania begins
12/15 Powell's WWE TLC results and review: John Cena vs. Randy Orton in a TLC match for the WWE Championship and the World Hvt. Championship, C.M. Punk vs. The Shield, Daniel Bryan vs. The Wyatt Family
12/15 Shore's WWE TLC results and review: Randy Orton vs. John Cena in a TLC match to unify the WWE and World Heavyweight Championships, Daniel Bryan vs. The Wyatt Family, C.M. Punk vs. The Shield, WWE Tag Title four-way
11/24 Powell's WWE Survivor Series results and review: Randy Orton vs. Big Show for the WWE Championship, John Cena vs. Alberto Del Rio for the World Hvt. Championship, C.M. Punk and Daniel Bryan vs. Luke Harper and Erick Rowan
---