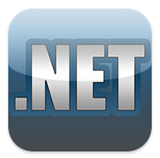 GOT AN IPHONE, IPAD, IPOD TOUCH, SAMSUNG GALAXY TAB, OR ANDROID PHONE?
THEN BE SURE TO DOWNLOAD OUR NEW FREE APP
(or SEARCH "pro wrestling" in App Store or Android Marketplace)

---
9/15 Powell's WWE Night of Champions results and review: Randy Orton vs. Daniel Bryan for the WWE Championship, Alberto Del Rio vs. Rob Van Dam for the World Hvt. Championship, C.M. Punk vs. Curtis Axel and Paul Heyman
Sep 15, 2013 - 10:00 PM
---
By Jason Powell



Dot Net Members will hear the exclusive audio review of WWE Night of Champions with Jason Powell and Chris Shore later tonight. Join us on the ad-free version of the website by signing via the Dot Net Members' Signup Page. We also encourage you to download our FREE apps on iPhone, Android, and Amazon Kindle Fire. Please note that iPhone and Android users can access a members' section of our app and enjoy the perks of membership on their phones.

WWE Night of Champions
Aired live on pay-per-view
Detroit, Michigan at Joe Louis Arena

Pre Show

Fans were shown entering the arena as Josh Mathews introduced the pre-show and the panel with Booker T, Alex Riley, and Santino Marella. The announcers previewed the tag team turmoil match. Riley predicted a title change. Santino told the world that the Uso's are twin brothers. Funny... Renee Young checked in from the social media room and hyped a poll for favorite tag team champions...

Backstage, Paul Heyman was seated on a crate looking concerned when Brad Maddox walked into the picture and asked if everything is okay. Heyman expressed his concern and blamed Maddox for putting a middle aged father of two in the ring against Punk. Heyman threatened to get himself disqualified and then have Punk sued for felonious assault if he touched him after the bell. Maddox responded by making it a No DQ match...

Powell's POV: Okay, so Heyman could still get himself intentionally counted out, but you have to like the way they have stacked the deck against Heyman to convince viewers that Punk will get his hands on him. It's become a real selling point of this pay-per-view.

The announcers discussed the World Hvt. Championship match and the role Ricardo Rodriguez can plan in helping Rob Van Dam because he knows Alberto Del Rio so well. Yes, really.

1. The Prime Time Players vs. The Uso Brothers vs. The Real Americans (w/Zeb Colter) vs. Tons of Funk vs. Heath Slater and Drew McIntyre (w/Jinder Mahal) in a Tag Team Turmoil match for a shot at the WWE Tag Team Championship. Cameron and Naomi did not accompany The Players to ringside. McIntyre flipped over the top rope and onto Tensai at ringside. McIntyre landed awkwardly and was slow to get up, but he eventually did and seemed fine. Tensai rolled up McIntyre a short time later for the win. Tons of Funk eliminated 3MB in 1:35.

The Real Americans were out next and put the boots to Tensai. [C] Clay now has dinosaur spikes on the back of his gear. Jack Swagger forced Brodus Clay to tap to the ankle lock. The Real Americans eliminated Tons of Funk in 5:45.

The Uso Brothers were out next to face The Real Americans. [C] Swagger caught one of the Uso's coming off the top rope and applied the ankle lock for the submission win. The Real Americans eliminated The Uso Brothers in 9:20.

The Prime Time Players were the final entrants. Swagger caught Darren Young the ankle lock quickly, but Young rolled out of it and flipped Swagger into the corner. Swagger's momentum caused him to bounce out of the corner and into Young, who performed his finisher and got the win for his team.

The Prime Time Players won the Tag Team Turmoil match in 11:10.

Powell's POV: Good rapid fire tag team turmoil match. The Real Americans came out of it looking better than anyone. I was surprised to see Swagger get so much love.

The panel discussed the Randy Orton vs. Daniel Bryan main event. Santino picked Orton to win, Booker picked Bryan, and Riley selected Orton. Mathews closed out the pre-show...

WWE Night of Champions PPV Coverage

The show opened with a video package that featured cool black and white photos of past champions while the narrator spoke about what it means to be a champion...

Powell's POV: Every year it seems like I have to point out that it's a shame that they don't try to create this vibe for the pay-per-view before it actually begins. They do a good job with the theme once the show starts, but not so much during the build to the pay-per-view.

Pyro went off on the stage and then Michael Cole checked in on commentary along with Jerry Lawler and JBL. Cole said it was a night to celebrate those who are the best. Justin Roberts introduced WWE COO Triple H, who received some boos (and maybe some groans too).

Powell's POV: Hunter didn't get the nuclear heat that he should have considering how much he's been spotlighted on television lately.

Triple H welcomed fans to Night of Champions, which drew some cheers from the fans. He said that that he believes the fans want what he wants out of the main event. He said to show that he's not as villainous as he is portrayed, there will be no interference in the main event. He specified that there would be no interference from Big Show or The Shield or anyone else.

Powell's POV: There's another thing they should have announced on television rather than during the actual pay-per-view.

Triple H gave the fans the "Are You Ready" line. Paul Heyman interrupted him and walked to the ring with Curtis Axel. He said he's been trying to reach Hunter all week. Heyman said he didn't want to do this in public, but he has a serious problem with what Hunter feels is best for business. Hunter told Heyman that he looks terrible and questioned when the last time he slept and showered was.

Heyman got worked up, but quickly calmed down and apologized for raising his voice to "a man in your position." Heyman continued to kiss Hunter's ass before saying he feels he made one serious error in judgement by putting him in the ring with Punk. The fans chanted Punk's name. Heyman said Punk doesn't want to wrestle him, he wants to hurt him to the point that he will never be seen in WWE again.

Heyman begged Hunter to cancel the handicap elimination match. Hunter said Heyman made some good points and then asked him if it has anything to do with the fact that his match was made a No DQ match. "Yes," Heyman replied. Hilarious. Hunter said Heyman has no reason to be afraid because he doesn't have to tag in if he doesn't want to. He said that if Heyman believes in Curtis Axel, then there shouldn't be a problem. "You do believe in Curtis Axel, don't you?"

Heyman never had to answer. Hunter said the match is staying."Is there no more honor amongst thieves," Heyman asked. Axel took the mic and asked Hunter if he thinks it's funny. "What's wrong with you?" Axel asked. He said he became a Paul Heyman guy on May 20 and beat Hunter in a match that night on Raw. "Wow, you actually even remember the date," Hunter replied.

Hunter told Axel not to poke the bear. He recalled that it's Night of Champions and all championships are supposed to be defended. Hunter said Axel is going to defend the Intercontinental Title against the first person he faces when he walks backstage. He told Axel not to go anywhere because the match was up next. As Hunter headed backstage, Heyman stated that the match would be fought under protest. Heyman questioned Axel off mic regarding what he said to Hunter...

1. Curtis Axel (w/Paul Heyman) vs. Kofi Kingston for the Intercontinental Title. Axel threw a good dropkick at Kingston, who came back a short time later with a dive off the top rope and onto Axel on the floor. Axel cut off Kofi's offensive run by tripping him up on the top rope.

Kingston went on his offensive flurry as they topped the 10:00 mark. He went for his Trouble in Paradise kick, but Axel ducked it and threw a series of shoulder blocks into Kingston. Kofi went for a springboard move, but Axel caught him on the way down with a good dropkick for a good near fall. Heyman cringed and the announcers noted that the longer the match goes the worse it is for Heyman.

Kofi went for the SOS, but Axel shoved him away. Kofi went for the Thunder in Paradise, but Axel avoided it. Kofi caught him with SOS and covered him. The production team blew another one by missing it as Axel kicked out of what seemed like a good near fall. At 13:30, Kingston ended up on Axel's shoulders. Axel dropped him on the top rope and finished him off with his apparently unnamed inverted neckbreaker finisher...

Curtis Axel defeated Kofi Kingston to retain the Intercontinental Title in 13:55.

Powell's POV: A good impromptu match that will keep everyone who wanted to see the all title match gimmick happy. I can't complain too much about them not advertising this one in advance because I don't think it would have sold many extra pay-per-views even though Kingston is popular with the kids.

Chris Jericho won the poll for the the greatest Intercontinental Chapion with 63 percent of the vote over Honky Tonk Man, Pat Patterson, Curt Hennig, and Rick Rude...

Backstage, Rob Van Dam spoke with Ricardo Rodriguez, who had his arm in a sling. RVD had Ricardo translate things in Spanish for him. He concluded with World Hvt. Champion and Ricardo told him it's simply RVD...

In another part of the backstage area, A.J. Lee skipped up to Alicia Fox, Aksana, and Layla. Alicia and Aksana told her that they are done being in her army and walked away. Layla said she was going to talk to the other two and ran off, leaving Lee hanging as she tried to tell her the match was next...

The announcers spoke at ringside and mentioned The Sheik since they were in Detroit. They set up a poll for best Divas Champion that featured Moolah, Wendi Richter, Trish Stratus, Lita, and Michelle McCool. Trish won with 56 percent, while Lita brought in 29 percent...

Powell's POV: I guess they didn't want to include TNA Knockout Mickie James over Undertaker's wife.

The announcers recapped the recent Divas events from Raw...

2. A.J. Lee vs. Natalya vs. Naomi vs. Brie Bella in a Fatal Four Way for the Divas Championship. Brie wore a rainbow themed outfit that apparently the fans voted for. Lee tried to flee, but the other three caught up to her and took turns running her into the guardrail. They took her back inside the ring only to have Brie toss her to the floor and then clothesline the other two.

Naomi went for a cross body block off the top rope onto Natalya and overshot. It was hard to tell whether it was intentional or not. After a bunch of chaos, Natalya managed to put the Sharpshooter on Naomi and Brie simultaneously, but A.J. broke it up with a kick to the back of the head. A.J. applied the Black Widow on Natalya, who tapped out.

A.J. Lee defeated Natalya in 5:35.

Powell's POV: Hard work from the ladies and while there were some clumsy moments, it wasn't as bad as a four-way Divas match seemed on paper.

A O'Reilly auto parts ad aired... The broadcast team threw it up to the panel for more discussion on the World Hvt. Championship match. Back at ringside, Lawler mocked the panel...

3. Alberto Del Rio vs. Rob Van Dam (w/Ricardo Rodriguez) for the World Heavyweight Championship. RVD's music played for his intro and they skipped the awful personal ring announcement routine. Good call. They saved the introduction for in the ring, which was quicker and fine.

RVD went for Rolling Thunder, but Del Rio rolled out of the way before the splash. Del Rio caught him with the Backstabber for a two count. At 8:40, Del Rio went for the reverse superplex, but RVD elbowed out of it and followed up with a summersault off the top. Del Rio came right back with a backbreaker.

At 10:35, RVD caught Del Rio with a split-legged moonsault for a two count. The crowd was pretty flat, but Ricardo was able to get a minor RVD chant started. Del Rio silenced the fans with an armbreaker and a superkick onto a kneeling RVD, which led to a two count.

RVD came back and went for a Five Star Frogsplash, but Del Rio put his knees up. Del Rio immediately applied the Cross Arm Breaker. A loud RVD chant started as Van Dam tried to reach for the ropes and eventually got there, which drew a nice reaction from the crowd.

Del Rio didn't release the hold before the referee's five count, so he was disqualified. After the match, Del Rio worked over RVD and wound up for a chair shot, but Ricardo snuck in and stopped him. RVD roughed up Del Rio and then performed the Van Terminator with Ricardo holding the chair for him...

Rob Van Dam defeated Alberto Del Rio by DQ in 13:25.


Powell's POV: The weak finish helps explain why the match was slotted so early on the card. I expected them to find a way to stretch this program out for at least another pay-per-view (and probably to Hell in a Cell), but I expected a more creative finish. The Van Terminator is always impressive and they played it up by having trainers tend to Del Rio afterward. Unfortunately, the production team felt the need to show the replay from an angle that showed Del Rio bracing for the move with his arms up behind the chair before RVD even jumped.

Backstage, Paul Heyman told Curtis Axel that he won't be around to help him if he's left in the ring with Punk. Heyman said Axel made an enemy in Triple H, but he can fix that if he's around. "I won't be here if I'm left alone with C.M. Punk," Heyman stressed. Axel asked Heyman if he believes in him. Heyman said he's believed in him since day one. "And tonight I need you to believe in yourself," Heyman concluded...

The broadcast team set up the results of the best World Hvt. Champion poll. Booker T beat out Ric Flair, Undertaker, Edge, and Batista...

Powell's POV: I don't even know what to say.

Backstage, Triple H explained to Randy Orton why he opted for no interference during his match. Hunter said he wants to make sure he made the right choice when he picked him to be the face of WWE. "You did," Orton replied...

4. The Miz vs. Fandango (w/Summer Rae). After nearly eight minutes of forgettable action, Miz applied the move that the guy who got Jim Ross fired, er, retired taught him and got the win. Lawler said Fandango tapped quickly because he didn't want anything bad happening to his legs...

The Miz defeated Fandango by submission in 7:50.

Powell's POV: I'm not sure why that match happened and I barely remember it even though it just happened. Here's hoping this is the end of the program and they move Fandango into something better.

A WWE and armed forces commercial aired, then Lilian Garcia thanked the National Guard as military members were shown in the crowd. A USA chant broke out. Lawler said hello to his girlfriend's brother who is stationed in Saudi Arabia... A video recapped the Paul Heyman and C.M. Punk feud...

5. C.M. Punk vs. Curtis Axel and Paul Heyman in a no DQ, handicap, elimination match. Punk brought a kendo stick out with him and yelled, "Time to die!" as he walked to the ring. Axl Rose would be proud. The match started with Axel and Punk each with kendo sticks in hand. Punk got the early advantage and struck Axel repeatedly with kendo stick shots. Punk took his shirt off and the women squealed and grown ass men begged him to throw it his way. Sad.

Punk performed a suicide dive onto Heyman on the floor at 1:00, put on JBL's hat for a second, then threw Heyman inside the ring. Punk gave the thumbs down sign. He picked up the kendo stick and Heyman begged him for mercy and told him he loved him. Axel saved Heyman with a low blow and then Heyman fled to ringside.

Punk started to regain control of the match and wound up for a chair shot, but Axel caught him with another good dropkick. The crowd chanted for tables. Heyman shadowboxed at ringside. Axel obliged the tables chants by pulling one out from underneath the ring and sliding it inside. Axel set up the table in the corner and went for a suplex, but Punk avoided it and went for one of his own, but Axel suplexed him away from the table.

At 8:00, Punk went up top for the elbow drop, but Axel rolled to the floor. Punk went for a suicide dive, but Axel greeted him with a chair. The crowd died as Axel threw punches on the fallen Punk, but Heyman jumped in and yelled, "You are better than C.M. Punk." Axel tagged Punk with several kendo stick shots. Punk got the kendo stick and caught Axel, then dropped him with the GTS. Punk applied the GTS and Axel tapped. C.M. Punk eliminated Curtis Axel in 10:30.

Heyman's eyes bulged as Punk looked at him. Punk briefly chased Heyman around and eventually got him inside the ring. Heyman pleaded for mercy and hugged Punk, who smiled and pushed him away, then jabbed him with the stick and slammed it over his back repeatedly. "Oh, God, that hurt," Heyman said.

The crowd chanted for tables. Punk signaled for the Anaconda Vice. However, Punk reached inside his boot and pulled out a pair of handcuffs, which he used to cuff Heyman's arms behind his back. "I'm tapping," Heyman said. The crowd chanted this is awesome. Punk slammed the kendo stick onto Heyman's chest and abdomen repeatedly. It looked like Heyman had some extra padding there.

"I broke you heart?" Punk asked. "I'm going to break your face." Ryback suddenly entered the ring and speared Punk through the table. The Goldberg chants started. Ryback placed Heyman on top of Punk and the ref made the three count. Ryback hoisted up Heyman on his shoulder and carried him backstage. Punk blew off the referees and trainer who tried to tend to him and the crowd chanted his name for a moment...

Paul Heyman and Curtis Axel defeated C.M. Punk in a handicap elimination match in 15:45.

Powell's POV: Ryback basically picked up Punk in spear position and drove him through the table. It looked really badass and they replayed it several times. Punk suffered a cut and some scrapes on his back, but nothing too severe. The live crowd was more than satisfied with the beating that Heyman took. It's cool to see Ryback paired with Heyman. Lord knows he needs someone to talk for him, and Punk needs a new Paul Heyman Guy to feud with.

An ad aired for WWE Battleground... The panel spoke briefly...

6. Dean Ambrose vs. Dolph Ziggler for the U.S. Championship. Seth Rollins and Roman Reigns appeared briefly with Ambrose, but he went to the ring by himself. Ambrose caught Ziggler with a cool spinebuster early. Ziggler came back at 6:45 with a top rope facebuster.

Ziggler went for the Fameasser, but Ambrose avoided it and rolled him up for two. Ziggler came right back with the Fameasser and covered Ambrose, who reached up and grabbed the bottom rope. Ambrose came back moments later with his still unnamed finisher for the win. Afterward, Rollins and Reigns entered the ring to celebrate the win...

Dean Ambrose pinned Dolph Ziggler to retain the U.S. Championship in 9:45.

Powell's POV: A decent match that the live crowd didn't seem all that engaged in. Mostly forgettable without any memorable near falls for Ziggler to draw the live crowd in.

The U.S. Championship poll was won by Sting over Ricky Steamboat, Sgt. Slaughter, Harley Race, and Bobo Brazil...

Powell's POV: Sting wins a WWE poll? I don't even want to check my email for the next few days due to the abundance of "Sting vs. Taker?" at WrestleMania related questions and comments that are sure to be there.

7. Seth Rollins and Roman Reigns vs. The Prime Time Players for the WWE Tag Team Championship. TItus O'Neil blew his whistle as he and Young were working over Rollins early on. The Shield members isolated Darren Young. He eventually made the hot tag to Titus, who caught Rollins with a shoulder block that he sold like a champ.

Titus went for a fallaway slam. It looked like Rollins was supposed to land on his feet and did not, but he did get right up and caught Titus with a kick. A short time later, Reigns speared Titus, and Rollins pinned Titus for the win...

Seth Rollins and Roman Reigns defeated The Prime Time Players to retain the WWE Tag Team Championship in 7:30.

Powell's POV: Another throwaway, Raw length match. The Players seem popular with like a quarter of the crowd, but it doesn't seem like they are gaining any real momentum. Then again, what babyface in WWE is these days?

The Don't Try This At Home video aired... The broadcast team recapped the handicap match...

The announcers read the results of a poll. Triple H and Shawn Michaels won over Legion of Doom, Hart Foundation, The Wild Samoans, and The British Bulldogs...

Powell's POV: Seriously? First Booker and now this version of DX? Kiss my ass, WWE poll voters. I liked DX and all, but the best tag team champions? Heck, fellow DX members The New Age Outlaws were better tag champs than HBK and Triple H. Of course, it's a throwaway poll and there's no point in losing any sleep over it.

A video package recapped the Randy Orton vs. Daniel Bryan drama that also involves Triple H and Big Show...

The best WWE Champion vote went to Hulk Hogan over Steve Austin, John Cena, C.M. Punk, and Triple H...

Powell's POV: TNA wrestlers Hulk Hogan and Sting won polls, so my point about Mickie James not making the poll was off base. It also adds fuel to the fire of speculation that both Hogan and Sting will be WWE bound once their TNA deals expire.

8. Randy Orton vs. Daniel Bryan for the WWE Championship. Justin Roberts handled the in-ring introductions for the championship match. The crowd was pro-Bryan with the usual chants early. Orton had the first prolonged streak of offensive control, then Bryan started to make a comeback and caught Orton with two dropkicks in the corner. Bryan threw kicks at Orton and the crowd responded with Yes chants.

Bryan performed a top rope huracanrana at 7:45, then followed up with a suicide dive at ringside. Bryan rolled Orton back inside the ring and caught him with a missile dropkick. Orton fled to ringside and Bryan caught him with another suicide dive. He ended up going for a third suicide dive, but Orton caught him with a punch as he got to the ropes. Orton followed up with a hanging DDT off the ring apron and onto the floor at 9:10.

Orton struck the Viper's Pose and went for the RKO, but Bryan shoved him away. Bryan dropkicked Orton into referee Scott Armstrong, who tumbled to the floor. A second referee ran out. Orton set up for a hanging DDT off the second rope, but Bryan caught him in the Yes Lock. Orton reached the rope.

Powell's POV: Is the finish as simple as Hunter saying the second referee's decision doesn't count because no one else could get involved in the match? Just a thought.

A trainer tended to Armstrong on the floor as he continued to sell the collision. Meanwhile, Bryan avoided an Orton move on the ropes, then tied Orton in the tree of woe and threw a series of "yes" inducing kicks followed by a running dropkick. Moments later, Bryan caught Orton on the ropes and suplexed him, yet hung onto the ropes with his legs. Bryan then climbed to the top rope and caught Orton with a flying headbutt for a two count.

The first referee (Armstrong) checked back into the match and excused the second referee. So much for my theory. Bryan threw a series of kicks at a kneeling Orton, but Orton caught the big one and caught him with an exploder suplex. Bryan sold shoulder pain. Orton sized him up for the RKO, but Bryan countered with a backslide attempt that Orton slipped out of. Bryan caught Orton with a kick and then a running knee to the face and covered him. Referee Armstrong made a fast count and Bryan got the win...

Daniel Bryan pinned Randy Orton to win the WWE Championship in 17:30.

Powell's POV: The live crowd popped for the finish, but it was way more subdued than you would expect for a title change. The fans seemed to be waiting for the other shoe to drop. The announcers noted that Bryan used the same move to beat Orton that he used to beat John Cena at SummerSlam, but they never mentioned the fast count by Armstrong. I assume the fast count plays into whatever Hunter does on Monday.

This was a highly forgettable pay-per-view and the title change felt flat. The crowd came to life with Yes! chants they realized it was going to stick, but it just didn't feel like a real WWE moment. WWE left a lot of money on the table by not making television viewers believe that Bryan could win. I remain baffled by the decision to have Hunter wait until the show started to announce that no one could interfere. Overall, this felt like the most forgettable WWE pay-per-view of the year so far even though it concluded with what should have been a big crowd pleasing title change. I will have a lot more to say about it tonight in our member exclusive WWE Night of Champions audio review, and in tomorrow's WWE NOC Hit List. Thanks for letting us provide you with live coverage tonight.

RECOMMEND THIS ARTICLE:




READ OUR INSIDER NEWS BEFORE ANYONE ELSE!

BECOME A MEMBER FOR JUST $7.50 A MONTH (or less with a year-long sub) - GET THE FIRST LOOK AT EXCLUSIVE INSIDER DOT NET NEWS, TONS OF EXCLUSIVE AUDIO CONTENT, MEMBER MESSAGE BOARD ACCESS, START YOUR OWN BLOG, AND VIEW THE SITE WITHOUT ANY ADVERTISING: SIGN ME UP (or MORE INFO)
---
RELATED ARTICLES FROM MGID AFFILIATE SITES...
---
WWE PPV Reports • Latest Five Articles
2/23 Shore's 2014 WWE Elimination Chamber results and review: The Shield vs. The Wyatt Family, Randy Orton vs. Daniel Bryan vs. John Cena vs. Sheamus vs. Christian vs. Cesaro in the Elimination Chamber
1/26 Powell's 2014 WWE Royal Rumble results and review: 30-man Royal Rumble match, Randy Orton vs. John Cena for the WWE World Heavyweight Championship, Brock Lesnar vs. Big Show, Daniel Bryan vs. Bray Wyatt
1/26 Shore's 2014 WWE Royal Rumble results and review: Randy Orton vs. John Cena for the WWE World Heavyweight Championship, Brock Lesnar vs. Big Show, The Road to WrestleMania begins
12/15 Powell's WWE TLC results and review: John Cena vs. Randy Orton in a TLC match for the WWE Championship and the World Hvt. Championship, C.M. Punk vs. The Shield, Daniel Bryan vs. The Wyatt Family
12/15 Shore's WWE TLC results and review: Randy Orton vs. John Cena in a TLC match to unify the WWE and World Heavyweight Championships, Daniel Bryan vs. The Wyatt Family, C.M. Punk vs. The Shield, WWE Tag Title four-way
11/24 Powell's WWE Survivor Series results and review: Randy Orton vs. Big Show for the WWE Championship, John Cena vs. Alberto Del Rio for the World Hvt. Championship, C.M. Punk and Daniel Bryan vs. Luke Harper and Erick Rowan
---