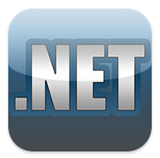 GOT AN IPHONE, IPAD, IPOD TOUCH, SAMSUNG GALAXY TAB, OR ANDROID PHONE?
THEN BE SURE TO DOWNLOAD OUR NEW FREE APP
(or SEARCH "pro wrestling" in App Store or Android Marketplace)

---
8/18 Shore's WWE SummerSlam results and review: John Cena vs. Daniel Bryan for the WWE Championship with Triple H as special referee, Brock Lesnar vs. C.M. Punk, Alberto Del Rio vs. Christian for the World Hvt. Championship
Aug 18, 2013 - 06:00 PM
---
By Chris Shore



Dot Net Members will hear the exclusive audio review of WWE SummerSlam with Jason Powell and Chris Shore later tonight. Join us on the ad-free version of the website by signing via the Dot Net Members' Signup Page. We also encourage you to download our FREE apps on iPhone, Android, and Amazon Kindle Fire. Please note that iPhone and Android users can access a members' section of our app and enjoy the perks of membership on their phones.

WWE SummerSlam
Aired live on pay-per-view
Los Angeles, California at Staples Center

Pre Show

Josh Matthews opened the preshow with Booker T, Shawn Michaels, and Vickie Guerrero. They each picked their favorite match and transitioned to hyping the US title match. Booker and Vickie half bickered over whether Vickie was the one who signed RVD or not. It came across as really fake…

Renee Young was backstage in the "social media zone," which was a couch next to a monitor. She plugged Twitter and Tout and asked fans to use those technologies to talk about SummerSlam… A video hyped CM Punk vs. Brock Lesnar. Paul Heyman joined the panel from backstage and he cut Matthews off as he started to compare the match to David vs. Goliath. Heyman said that was a story for children to make them feel better.

He said the real history was that Goliath took David's best shot and he beat David until no one saw him again. He said he had advised both men, and they had accepted, to make the match tonight no disqualification. He said the only thing Biblical about this match was the beating CM Punk was going to get and that it would make him a martyr.

Shore's Slant I was always surprised this wasn't the stipulation. The format helps provide cover for Brock and it also fits the heat on the feud.

The panel broke down the match. HBK said the no DQ stipulation was a blessing for CM Punk because that was the only way a smaller guy could neutralize a bigger man. Vickie said she was worried about CM Punk…Tony Dawson interviewed two guys from Switzerland outside. They will both have been roundly mocked on the Internet by the time you read this.

A commercial for Total Divas aired. Vickie said she was picking Natalya to win and then asked what the three men there knew about being a Diva. HBK said he was afraid of angry women. Booker said he had a wife to deal with. HBK said before the beard a lot of people called him a Diva. Well, they are at least having fun…

A video hyped Dolph Ziggler and Kaitlyn vs. Big E Langston and AJ Lee… Renee Young showed some marky mark tweets… The panel setup the John Cena vs. Daniel Bryan hype video. Matthews asked HBK if Bryan could win and he said yes, but it wasn't going to be easy. Vickie was leaning towards Cena and Booker said Cena is hurt and it's the perfect time for Bryan to shock the world.

Tony Dawson interviewed a mother and daughter who had won tickets to SummerSlam… Back in the building, Michael Cole, JBL, and Jerry "The King" Lawler checked in on commentary. They ran through the SummerSlam card… Dean Ambrose made his entrance alone. LA liked him, but they loooooved RVD…

1. Dean Ambrose vs. Rob Van Dam for the United States Championship. Ambrose ducked under the tope to avoid a collar and elbow tie-up and the place shit on him. Wow. LA is ready for this show. The audio mix got bad as the announcers were far too silent for this crowd. Ambrose broke a tie-up dirty to take control. His early offense was mostly strike based until he hit a neckbreaker four minutes in. A fairly even competing chant broke out as Ambrose hit a dropkick in the ropes.

Van Dam had a big hope spot where he hit a second rope crossbody for a nearfall. Ambrose recovered and went for his finisher, but RVD kicked him in the face. He hit another kick and climbed to the top for the frog splash. The Shield's music hit and the other two headed down the steps. Mark Henry and Big Show came out next and the crowd went nuts…[C]

A commercial for WWE 2K14 featuring Ultimate Warrior aired. I have to admit, it was well done. A commercial for the PPV aired… Ambrose dumped Van Dam to the floor and the other four men had a standoff over him. Ambrose hopped down and the Shield mocked Henry and Show. He went for a suplex, but RVD reversed it and Show and Henry mocked him.

RVD dropped Ambrose on the barricade and did the corkscrew leg drop after doing his thumb gimmick. He rolled Ambrose in the ring and hit a top rope elbow for two. RVD went for the rolling thunder, but Rollins tripped him. Ambrose went for a top rope elbow and Van Dam moved. He went for the frog splash again, but Reigns distracted him. RVD finally hit rolling thunder and the five star, but Reigns slid in and hit the spear to cause the DQ.

Rob Van Dam defeated Dean Ambrose by disqualification.

Shore's Slant Wow. Hot opening match and this crowd is ready to play ball. They gave the babyface the win and Ambrose still looked very strong in defeat. I would have rather seen Ambrose go over clean, but I'll take this as an opener.

The panel talked briefly about the match and then sent it back to Renee Young who played Touts… Back ringside, the ring crew setup the ring of fire gimmick before the show transitioned to a hype video for the match. It will open SummerSlam. John Cena won the poll for who will leave as the star of SummerSlam. They popped the fire on the gimmick as the final sell…

Shore's Slant I don't know if that was a good pre-show or if I'm just excited for this card. This has the potential to be an even better card than Mania if everything is paced correctly. All in all I think it was a good pre-show that certainly got me in the spirit so maybe it sold a few PPVs for them.

SummerSlam

Miz made his entrance to the stage in a tux. He hyped the two main events and said it was time to get started. Before he could say more, Fandango's music hit and he danced out with Summer Rae. They got a good pop. Miz did his "Really?" gimmick and then said "Welcome to SummerSlam!" An old school themed video opened the show… JoJo did a nice job with the national anthem…

Justin Roberts handled introductions for the Ring of Fire match and explained that it was a pinfall or submission finish…

1. Kane vs. Bray Wyatt (w/The Wyatt Family) in a Ring of Fire match. As soon as the bell rung the lights switched to like a Sin Cara match as the flames turned on. Kane started fast at the bell. Rowan and Harper tried to climb the stairs to help and the flames kept them at bay. They tried another time and met with the same results. Wyatt hit a corner splash to take control.

Kane fought back and hit a sidewalk slam that popped the flames. He called for the chokeslam, but Wyatt knocked him down. Harper tried to hand Wyatt a kendo stick, but the flames caught the stick on fire. A fireman used a fire extinguisher to put it out. Rowan took the fire extinguisher and used it on a side of flames, but they popped right back on.

Kane hit two chokeslams on Wyatt and then called for the tombstone. Harper and Rowan found a blanket to throw over one side and finally got into the ring. The beat Kane down and then held him for Wyatt, who did his kiss on the forehead and finisher for the win…

Bray Wyatt defeated Kane at 8:00.

Post-match, they broke apart the stairs and dragged the bottom part over to in front of the rocking chair. They laid Kane face down it and brought the top half over as Wyatt watched. Wyatt grabbed Kane's head and said something about making his bead and lying in it, but he used different words. They slammed the steps down on Kane's head. Wyatt lit his lantern and then his family carried Kane from the ring…

Shore's Slant Lame ass finish to the match. It made the Wyatt's look like every other heel group ever, in other words, it's just a numbers game. I was hoping for something more. Still, the post-match stuff was compelling enough to keep me watching for Kane's return.

The pre-show panel gave their thoughts on the match and Vickie drew good heat… A video replayed part of Heyman's promo from the pre-show… Damien Sandow made his entrance cutting a promo about famous duos. He said every one of them was made up of a great person and a sidekick. He said Cody Rhodes was his lackey, and tonight he sends Cody back to the best pairing, with his father as Dumb and Dumber. Cody made his entrance…

2. Damien Sandow vs. Cody Rhodes. Cody started fast and hit a front suplex, but the fight spilled to the floor and Sandow drove Cody into the apron to take control. Cody had a hope spot with a Cross Rhodes tease, but Sandow hit his Russian leg sweep and elbow. He went to the top rope, but Cody caught him and hit a muscle buster for two. Cody followed with a Goldust kick to the gut in the ropes. He went for the Disaster kick, but Sandow ducked and hit a swinging neck breaker for two.

Sandow tried for a Sunset flip, but Cody dropped to his new for two. He hit the Disaster kick for a good nearfall. He charged at Sandow in the corner, but Sandow moved and hit the ring post. Sandow rolled him up for two. Cody tried to use the ropes for a roll-up, but Sandow grabbed the ropes. Cody grabbed him and hit Cross Rhodes for the clean victory…

Cody Rhodes defeated Damien Sandow at 6:35.

Shore's Slant Decent match, if somewhat short, but what a terrible ending. I like Cody and all, but I don't understand this move in the least. Sandow might have plenty of time to get over with the briefcase, but this leaves your current Money in the Bank holder looking mighty weak.

The very cool Christian retrospective video aired, followed by Christian's entrance. Del Rio was out next. Lilian Garcia did old school ring introductions and Del Rio forced her to introduce him in Spanish…

3. Alberto Del Rio vs. Christian for the World Heavyweight Championship. Christian tossed Del Rio to the floor and rolled him back in. He climbed the top rope and Del Rio knocked him into a sitting position and then kicked him in the back of the head in a cool looking spot. Del Rio went to work on the left shoulder/arm by working it in the ropes. He did his miss through the ropes and crashed to the floor, and Christian followed by diving on him from the top rope.

Del Rio, who was already sporting a black eye, started bleeding slightly from the nose. Christian hit the 10 punches in the corner and then a missile drop kick. Christian teased the Killswitch, but Del Rio pushed him away. Christian went for his pop-out Sunset flip, but Del Rio hit a backbreaker for a great near fall.

Del Rio came back with another step-up enziguri. He put Christian on the top rope and climbed up. Christian tried for a sunset flip bomb, but Del Rio punched him in the face. Christian let go and hit a drop kick on Del Rio and followed with a top rope ranna for two. Christian went for the spear, but Del Rio kicked him in the face for two.

Del Rio went for the cross arm breaker, but Christian pushed away and did his punch through the ropes from the floor gimmick. He climbed back in the ring and Del Rio hit the superkick for two. Christian hit the spear out of nowhere, but sold his hurt arm. Del Rio suddenly grabbed that arm and they battled over the cross arm breaker for a while. Del Rio finally got it locked in and Christian tapped.

Alberto Del Rio retained the World Heavyweight Championship at 12:29.

Post-match, Del Rio cut a promo about being the Latino hero that his people needed…

Shore's Slant Yeah buddy. That was the match I was hoping we were going to get. There's not a lot to analyze here as this was really a placeholder match, but man, oh man, was it well wrestled.

A video showed clips of Maria Menounos and Natalya facing Brie Bella and Eva Marie from Axxess. Maria spoke with Miz about how she got invovled on Twitter. She said there was room for one more star on Total Divas and Fandango and Summer Rae danced in. Miz did the "Really?" gimmick again and then he and Maria danced. Kill me please…

4. Natalya (w/The Funkadactyls) vs. Brie Bella (w/Nikki Bella and Eva Marie). The fans liked the match so much the crowd started chanting for the announcers. Natty ended up on the apron and Brie's crewed pulled the skirt out and Natty crashed to the floor. Brie worked over Natty in the ring as the crowd chanted for tables. Nice to know LA can be as ridiculous as other crowds.

Natty hit one clothesline and hooked in the Sharpshooter. Brie pulled toward a corner and then flipped out of the Sharpshooter, driving Natty into a buckle. Brie tried for a sunset flip, but Natty caught her and hit an Alabama slam. Natty hooked the Sharpshooter in for the win…

Natalya defeated Brie Bella at 5:18.

Shore's Slant Meh. An OK match but it never captured my attention. The wrong person also won. I don't know why you put Natty over here when her story is still being told on Total Divas, but I really couldn't possibly care less. Wake when WWE cares about the Divas.

A video from earlier today showed Ryback bullying a catering guy. Lawler even said he wasn't an ambassador for the Be a Star campaign. Facepalm. The CM Punk vs. Brock Lesnar hype video aired. Lesnar and Heyman were out first. CM Punk came out to a monster pop…

5. CM Punk vs. Brock Lesnar (w/Paul Heyman) in a No Disqualification match. The bell rang and Lesnar drove Punk into the corner and drove him again and again into the buckles Lesnar tossed him away by his head and when Punk ran back, he drove him back into the corner again. He stomped Punk down and screamed that this was his house. Punk came back with three running knees that knocked Lesnar from the ring. He followed with a dive that Brock almost missed him on.

Punk took the top part of the stairs and went after Lesnar, but Lesnar hit the stairs. He tried to toss Punk into the post, but Punk pushed him in instead. Punk dove on Lesnar from the top rope to the floor and then again from the announce desk. Punk went after Heyman at that point and Lesnar attacked him from behind. Lesnar tossed Punk over the Spanish announce table and Punk might have jammed his knee when he landed. He tossed Punk over the English announce table and Punk's back dragged across a TV monitor.

Lesnar broke the announce table cowl over Punk's back by stomping on him. He hit a belly to belly throw on the floor and then rolled Punk in the ring where Lesnar worked a bear hug. He hit a knee lift on Punk and Heyman screamed for Punk to stay down. Punk punched his way out of another bear hug and went to the top, but Lesnar caught him and hit a fall away slam.

Lesnar made Punk kick out a number of times and went back to a rest hold. Punk hit a couple of elbows and then bit Lesnar's ear. Punk kicked the legs and then threw a bunch of punches that rocked Lesnar. He hit a knee from the top rope to finally put Lesnar down. He hit the high knee in the corner, and then another, but on the third Lesnar caught him in a fireman's carry. Punk slipped out and hit a roundhouse kick. He climbed to the top and hit the elbow for a near fall at 13:00.

Punk lifted for GTS, but Lesnar escaped and lifted for the F5. Punk escaped and hit another kick. He lifted Lesnar again and popped him off, but Lesnar grabbed the arm into a kimura. Punk sold it and then reversed into a cross arm breaker. Lesnar tried to wiggle out, but Punk turned it into a triangle choke. Lesnar lifted him and hit a powerbomb, but Punk held onto the triangle. Lesnar teased tapping, and then lifted for a running powerbomb that left both men down.

Lesnar hit Three Amigos for two. He climbed out of the ring and methodically walked over and took a chair. Punk recovered and dove off the top rope. Lesnar held up the chair and it sandwiched between them. Punk took the chair and hit Lesnar back into the ring. Punk went for another swing, but Lesnar grabbed the chair and kicked Punk. He started to hit Punk with the chair, but Punk hit a low blow.

Punk too the chair and went to the top rope. He jumped off with the chair under his arm and hit an elbow drop with the chair for a great near fall. Punk beat the hell out of Lesnar with the chair. Heyman grabbed the chair and pulled it from punk's hands. Punk grabbed Heyman's tie as Lesnar attacked from behind. Lesnar lifted for the F5, but Punk held onto the tie. Lesnar screamed at Heyman to let go, and Heyman screamed about his tie. Lesnar dropped Punk and Punk hit GTS. He covered, but Heyman broke the count.

Punk chased Heyman around the ring and through it. Lesnar popped up and lifted for the F5. Punk reversed into a DDT for another near fall. He locked in the Anaconda Vice and Heyman slid in the ring with a chair. Punk broke the hold and punched Heyman in the face. He hooked the Anaconda Vice on Heyman and then Lesnar murdered him with the chair. Lesnar hit him two more times like Punk had screwed his daughter finished with the F5 on the chair…

Brock Lesnar defeated CM Punk at 25:14.

Shore's Slant Holy crap was the good. An unbelievable match that told a great story and had the perfect ending. Punk's obsession with Heyman is what cost him in the end, and that's what makes for a good tragedy, when the hero's obsession costs him. Match of the year thus far folks. No question.

A video showed a fan winning the right to take a splash from Mark Henry for SummerSlam tickets. He also got to sit in front of the announce desk for the mixed tag match. That's pretty cool…

6. Dolph Ziggler and Kaitlyn vs. Big El Langston and Kaitlyn. The men started and Langston tossed Ziggler around. The women tagged in and I had to use the bathroom. Sorry folks, that's how it works sometimes. Ziggler won with the Zig Zag…

Dolph Ziggler and Kaitlyn defeated Big El Langston and Kaitlyn at 6:44.

Backstage, Miz tried to recap the show, but Fandango danced in again. Miz punched him in the mouth… The Cena vs. Bryan hype video aired. Triple H made his ring entrance to his alternate theme. Daniel Bryan followed and got a huge reaction. Cena got an equally huge one, but LA didn't particularly like Cena…

John Cena vs. Daniel Bryan for the WWE Championship with Triple H as special guest referee. Cena has his left elbow braced up and the announce team pointed it out. That will come into play later. They played the test of strength gimmick and then Bryan went for the No Lock on the hurt arm. Cena bailed to the floor and whispered something in the doctor's ear. Lawler asked the doctor what it was and the doc said Cena said his elbow was fine.

Bryan scored a takedown with a leg whip. He tried for the surfboard, but Cena powered out. Cena lifted for the AA, but Bryan grabbed the ropes and stood on the apron. Cena knocked him from the apron onto the announce table. When he followed, Bryan drove him into the stairs. Bryan tried to hit a suplex from the steps to the floor, but Cena reversed it. The crowd chanted "You still suck," to Cena.

Back in the ring, Cena hit a big sitout powerbomb for two. Bryan fought back in the corner. Cena hit a knee lift, but Bryan did his flip off the top rope and hit a flying elbow. He hit his series of kicks on Cena, but Cena ducked the last one and ran the five moves of doom series. When he did the "you can't see me" gimmick, Bryan kicked him in the face. Bryan hit the ropes, but Cena hit another slam and hit the five knuckle shuffle.

Cena lifted for the AA, but Bryan landed on his feet and hit a second rope dropkick for two. Cena's left eye was starting to swell as Bryan hit more kicks to the back. Bryan racked the elbow across his back and the crowd seemed unsure for a moment. Cena suddenly hit a drop toe hold and grabbed the leg. Bryan kicked away and ended up locking Cena in the STF to a big pop.

Cena dragged himself to the rope. Bryan broke the hold and dragged him back, but Cena hopped to one foot. Bryan grabbed his waist and hit a German with a bridge for two. He held on and hit another bridging German for two. Cena broke the waist lock before the third, but Cena ended up in the Yes lock. Cena fought out of that, but Bryan hooked in a guillotine choke that Cena sold as almost unconscious. He finally lifted Bryan and drove him into the corner. Bryan held on, so Cena flipped him over his head into the ropes.

Bryan charged at Cena and Cena hit the AA out of nowhere for a near fall that the crowd exploded for. Take a breath folks, there's at least 10 more minutes left in this match. Cena went to the top rope, but Bryan caught him. Cena shoved him off, but Bryan came back. Cena shoved him off again, so Bryan hit a drop kick on him. Bryan climbed up and hit a superplex, but hooked his legs like he was in the tree of woe. Bryan sat up and hit the top rope head-butt in a GREAT spot for a near fall.

Cena went to the floor and Bryan charged for a dive, but Cena hit a shoulder tackle through the ropes to stop him. Cena went to the top and hit a crazy top rope leg drop for yet another great near fall. Cena took Bryan to the top and setup for another AA. Bryan started raining elbows down as the crowd chanted "Yes" with them. He tried for a ranna, but Cena held on. Cena dropped down in a scary looking spot, dragged Bryan to the center of the ring, and dropped into the STF.

Bryan sold the move for a while and then rolled to the side. He sold for a moment there and then reversed into the Yes lock. Cena sold it and then dragged himself to the rope for a break. Triple H called for the doctor, but Cena waved him off. Bryan hit back to back dropkicks in the corner. He tried for a third, but Cena charged out and hit a clothesline that turned Bryan inside out and both men sold. A "This is awesome" chant broke out.

They both stood and traded punches and kicks, and then hit flying forearms on each other. They crawled over to each other and leaned into each other as they stood. Cena slapped Bryan and told him to come on. They traded slaps and Bryan slapped him down. Bryan did his back flip gimmick and Cena half caught him. They struggled for a second, and then Bryan flipped Cena down into a DDT. Bryan hit a kick to the head and then backed up in the corner. He hit a running knee to the face of Cena and pinned John Cena clean in the middle of the ring…

Daniel Bryan won the WWE Championship at 26:54.

Post-match, Triple H gave Bryan the belt and congratulated him. Hunter checked on Cena, who said he was OK. Cena grabbed Bryan's shoulder and spun him around. The crowed rained heat on him. Cena said something to Daniel Bryan and then shook his hand. He left the ring as Bryan celebrated and Hunter raised his arm again. They shot off fireworks and confetti dropped as Bryan celebrated.

Suddenly, Randy Orton's music hit. He walked to the ring and posed with the briefcase. Bryan dropped the belt and dared Orton to get in the ring. Randy turned and walked away. He stopped halfway down the aisle and looked back. Hunter walked over and spun Bryan around. He kicked him in the gut and hit the Pedigree on Bryan. Orton walked back to the ring and handed the briefcase Triple H. Hunter smiled and took it. He told the time keeper to ring the bell…

8. Randy Orton vs. Daniel Bryan for the WWE Championship. Orton rolled Bryan over and covered for the win…

Randy Orton won the WWE Championship in 7 seconds.

Orton celebrated with Hunter to close the show…

Shore's Slant Welp, I nailed that predication to the letter. I'm also a little let down by it too. Once we didn't see Vince, you had to know this was going to happen to justify Hunter being out there. I almost feel like this needed Vince to come out to make the swerve work. It was just too obvious this way.

All of that said, what a great match before that. Those of you who say Cena can't wrestle, seriously, go f--- yourselves. I realize he was in there with possibly the best in the world in-ring guy but it takes two to tango, and Cena consistently delivers in these big spots with just about everybody. He'll never make my "top wrestlers" list, but the guy can hang with anybody. I still think Punk vs. Lesnar was better, but I enjoyed the story they told here more. Bravo to both men.

All in all it was a good SummerSlam with three very good matches, a couple of head scratching decisions, and one big hook going into tomorrow's Raw. I'll have more to say later on the Member's exclusive audio show with Jason Powell. Thanks for watching along tonight.

Questions? Comments? Anyone, anyone? Let me hear from you. Email me at css3238@gmail.com or tweet me @TheShoreSlant with whatever is on your mind.

And read my first work of fiction: The Following Contest is a Dark Match available exclusively on ebook for all eReaders, smartphones, tablets, and PCs for only 99 cents.


RECOMMEND THIS ARTICLE:




READ OUR INSIDER NEWS BEFORE ANYONE ELSE!

BECOME A MEMBER FOR JUST $7.50 A MONTH (or less with a year-long sub) - GET THE FIRST LOOK AT EXCLUSIVE INSIDER DOT NET NEWS, TONS OF EXCLUSIVE AUDIO CONTENT, MEMBER MESSAGE BOARD ACCESS, START YOUR OWN BLOG, AND VIEW THE SITE WITHOUT ANY ADVERTISING: SIGN ME UP (or MORE INFO)
---
RELATED ARTICLES FROM MGID AFFILIATE SITES...
---
WWE PPV Reports • Latest Five Articles
2/23 Shore's 2014 WWE Elimination Chamber results and review: The Shield vs. The Wyatt Family, Randy Orton vs. Daniel Bryan vs. John Cena vs. Sheamus vs. Christian vs. Cesaro in the Elimination Chamber
1/26 Powell's 2014 WWE Royal Rumble results and review: 30-man Royal Rumble match, Randy Orton vs. John Cena for the WWE World Heavyweight Championship, Brock Lesnar vs. Big Show, Daniel Bryan vs. Bray Wyatt
1/26 Shore's 2014 WWE Royal Rumble results and review: Randy Orton vs. John Cena for the WWE World Heavyweight Championship, Brock Lesnar vs. Big Show, The Road to WrestleMania begins
12/15 Powell's WWE TLC results and review: John Cena vs. Randy Orton in a TLC match for the WWE Championship and the World Hvt. Championship, C.M. Punk vs. The Shield, Daniel Bryan vs. The Wyatt Family
12/15 Shore's WWE TLC results and review: Randy Orton vs. John Cena in a TLC match to unify the WWE and World Heavyweight Championships, Daniel Bryan vs. The Wyatt Family, C.M. Punk vs. The Shield, WWE Tag Title four-way
11/24 Powell's WWE Survivor Series results and review: Randy Orton vs. Big Show for the WWE Championship, John Cena vs. Alberto Del Rio for the World Hvt. Championship, C.M. Punk and Daniel Bryan vs. Luke Harper and Erick Rowan
---