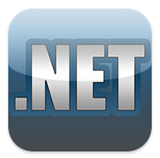 GOT AN IPHONE, IPAD, IPOD TOUCH, SAMSUNG GALAXY TAB, OR ANDROID PHONE?
THEN BE SURE TO DOWNLOAD OUR NEW FREE APP
(or SEARCH "pro wrestling" in App Store or Android Marketplace)

---
8/18 Powell's WWE SummerSlam results and review: John Cena vs. Daniel Bryan for the WWE Championship with Triple H as special referee, Brock Lesnar vs. C.M. Punk, Alberto Del Rio vs. Christian for the World Hvt. Championship
Aug 18, 2013 - 10:00 PM
---
By Jason Powell



Dot Net Members will hear the exclusive audio review of WWE SummerSlam with Jason Powell and Chris Shore later tonight. Join us on the ad-free version of the website by signing via the Dot Net Members' Signup Page. We also encourage you to download our FREE apps on iPhone, Android, and Amazon Kindle Fire. Please note that iPhone and Android users can access a members' section of our app and enjoy the perks of membership on their phones.

WWE SummerSlam
Aired live on pay-per-view
Los Angeles, California at Staples Center

Pre Show

Josh Mathews introduced the show as a shot aired of a mostly empty arena. Mathews noted that the doors to the building had just opened. The SummerSlam panel featuring Shawn Michaels, Booker T, and Vickie Guerrero was shown with Mathews at the desk that was set up in the middle portion of the arena bowl.

Powell's POV: There's no sign of Natalya, who was advertised for the panel. For those who missed it last month, WWE is now airing the pre-show on the actual pay-per-view channel, so you don't have to mess with the online feeds...

Mathews and the panel ran through some of the matches and focussed on the Dean Ambrose vs. Rob Van Dam match for the U.S. Championship. Michaels, who somehow grew Matt Morgan's beard, spoke about RVD working in front of his hometown crowd. Vickie took credit for bringing RVD back to WWE.

Renee Young was shown in the "social media lounge." She was seated on a couch next to a laptop and invited fans to Tweet and Tout... Mathews set up a video for the C.M. Punk vs. Brock Lesnar match...

Back live, Mathews interviewed Paul Heyman, who was located in a backstage area. Heyman said there was no hope or heroes left in the world. He spoke about David vs. Goliath. He said Goliath took David's best shot and then put a beating on David so badly that he was never seen again. He said Lesnar will take Punk's best shot and then you'll never see Punk again.

Heyman said both parties have agreed to his suggestion that the match will be fought under No DQ rules. He said Punk will end up a martyr because of Lesnar...

The panel discussed how the No DQ stipulation changes things. Michaels said he didn't think Punk stood a chance against Lesnar before the No DQ match was added. He said he believes the stipulation helps Punk...

Footage aired from earlier in the day of Tony Dawson outside the building speaking with two fans from Northern Ireland...

Mathews spoke about Total Divas as fans were shown entering the arena bowl... A video on Total Divas was shown... Back with the panel, Vickie heeled it up and asked the others how they would know what it's like to be a Diva. Michaels said he's afraid of angry women. Booker said Brie Bella better watch out because Natalya knows her stuff and could take down some men. HBK said people considered him a Diva before he grew the beard...

Mathews hyped the mixed tag match and set up a video package that recapped the way the match came together... Footage aired of Dolph Ziggler and Big E Langston training at Muscle Beach, and of A.J. Lee talking about leaving SummerSlam as strong as she entered it... Rene Young read some fan tweets...

Powell's POV: The social media lounge is pretty pointless, but Young has settled in nicely to her role. She's comfortable in front of the camera and does a good job.

A video package recapped the John Cena vs. Daniel Bryan saga along with the McMahon Family involvement...

HBK spoke about the Cena vs. Bryan match. He said he's known Bryan since he was 18 and is therefore biased and pulling for him. Booker spoke about Cena making millions. Shawn said Bryan has worked hard and earned everything. The fans started to "Woooooo" in the background.

Booker said he thinks the timing is perfect for Bryan to step in and win. HBK was asked whether he believes Bryan will win. Shawn thought for a moment and said yes, he's not going to waver. He said whether it's tonight or in the future, Bryan will win the WWE Championship... A commercial aired...

Dawson spoke with two female fans from Calgary who won free tickets at Axxess...

Michael Cole, JBL and Jerry Lawler checked in from ringside. Cole said Lawler was 3-0 in SummerSlam matches. The broadcast team discussed some matches...

1. Dean Ambrose vs. Rob Van Dam for the United States Championship. Van Dam had a good offensive run round 5:00. He went for the split-legged moonsault, but Ambrose put his knees up to end the run. Ambrose teased his finisher, but RVD caught him with a kick. Van Dam went to the top rope for his finisher.

The Shield's entrance music played. Van Dam didn't go for his finisher. Rather, he was distracted the by music enough that he climbed off the top rope and watched Seth Rollins and Roman Reigns walk through the crowd to the ring. Mark Henry's music played and he headed to ringside. Big Show's music played and he was out next. They aired a commercial for the WWE 2K14 video game followed by a commercial for the pay-per-view.

After the break, RVD regained control of the match and had Ambrose lying across the barricade. RVD jumped off the ring apron and spun before landing with a kick. Back inside the ring, RVD summersaulted off the top rope onto Ambrose for a two count. RVD ran the ropes, but Reigns reached in and distracted him from doing Rolling Thunder.

Ambrose came back with a good spinebuster for a two count at 12:05. There was a "this is awesome" chant briefly. Ambrose jumped off the top rope and missed an elbow drop. RVD went back to the top rope. Seth Rollins climbed up and distracted RVD, who jumped off the ropes.

A short time later, RVD performed the Five Star Frogsplah on Ambrose. RVD got up and ate a spear from Reigns for the DQ. After the match, the babyface trio ran off The Shield, who stood in the crowd and jawed at the wrestlers inside the ring...

Rob Van Dam defeated Dean Ambrose by DQ in 13:45.

Powell's POV: A good match with a disappointing finish. The streak of babyfaces going over in the free preview continues, though this one wasn't exactly a crowd pleasing finish. It keeps the feud going between Ambrose and RVD, as well as the tag champs and Big Show and Mark Henry.

The panel spoke about the match and the pay-per-view. Vickie continued to heel it up more than she did in her last panel appearance... Young spoke in the social media den and set up a series of fan touts about the event...

Powell's POV: Most of the fan's greatest moments were okay, but one said DX coming out on a tank can't be beat, and another spoke about Undertaker vs. Undertaker.

The ring crew was shown setting up the big Bunsen burner around the ring for the Ring of Fire match that will apparently open the pay-per-view... A video recapped the Bray Wyatt and Kane storyline... Back live, a quarter of the Bunsen burner was working... Cole read the results of the poll for which wrestler would be the star of the show. John Cena won the voting. This concluded the Kickoff show...

Powell's POV: The Bella Twins received more votes than Brock Lesnar. Yes, really.

WWE SummerSlam Coverage

The Miz opened the show. He walked onto the stage dressed in a tuxedo and previewed the two main events. He was about to set up the opening match when he was interrupted by Fandango's music. Fandango and Summer Rae danced their way onto the stage in front of Miz, who did the "Really?" routine...

The SummerSlam opening video aired with a big emphasis on Los Angeles and the co-main events... JoJo performed the national anthem on the stage...

Powell's POV: Somewhere right now Lilian Garcia has the phoniest smile in all of Los Angeles.

The announcers spoke at ringside and gave the Spanish broadcast team their moment to shine. They talk really fast...

1. Kane vs. Bray Wyatt (w/Erick Rowan, Luke Harper) in a Ring of Fire match. Kane's hair was wet and noticeably shorter and thinner than usual. The Bunsen burners fired up around the ring and shot up whenever there was a bump. There were firemen at ringside dressed in full gear with their faces covered by their masks.

Powell's POV: Finally, the return of Firebreaker Chip.

Rowan picked up a kendo stick and tried to throw it inside the ring, but the flames went up. Rather than throw it over the flames, he held it there and eventually dropped it. One of the firemen put it out (it didn't really need it) with an extinguisher, which the crowd cheered.

Kane got the better of the offense and then Harper and Rowan covered one part of the Bunsen burner with a fireman's blanket and climbed inside the ring. They roughed up Kane as Cole pointed out that there were no disqualifications. The fans chanted for Undertaker, then they got really quiet. Harper and Rowan held up Kane and then Wyatt grabbed him, kissed him, and hit his finisher and got the three count.

After the match, Harper and Rowan positioned Kane onto the flat piece of the ring steps, which were in front of Wyatt, who was seated in his rocking chair. They slammed the other piece of the ring steps around Kane's head after Wyatt told him he must obey. Harper and Rowan picked up Kane and dragged him to the back with Wyatt leading the way...

Bray Wyatt defeated Kane in 7:50.

Powell's POV: It's hard to say whether the fire distracted from the clunkiness or caused it. The gimmick is just as corny as it was in the past. Fortunately, they killed it for five more years by covering up the burner with a blanket. All signs now point to Kane becoming a brainwashed member of the Wyatt Family.

A commercial aired for the WWE video game... Mathews and the panel spoke "from high above the Staples Center" (even though they were in the middle of the building). Booker said the Ring of Fire match was disturbing and said he thought a ritual took place. HBK said it was an impressive debut for Wyatt, but it was uncomfortable for his taste. Vickie said that's now how she would run her show and took a jab at Brad Maddox...

At ringside the announcers questioned whether the Wyatt Family took Kane. They came to the conclusion that maybe it's best if they don't know... Footage aired from the pre-show of Heyman announcing that Brock Lesnar vs. C.M. Punk will carry the No DQ stipulation...

Powell's POV: Pro wrestling has to be the only business where a person can be kidnapped in front of 20,000 witnesses and hundreds of thousands watching on television and no one cares about the victim to even call the police.

Damien Sandow made his entrance and cut a promo ripping Cody and his family before the match. Cody ditched the mustache. Cole said you have to wait until Friday for the JBL and Cole Show to find out why he no longer has the mustache...

Powell's POV: If you're all caught up in the mystery of why Cody no longer has a mustache, then you should sign up for Dot Net Membership, as I will inform the members tonight in audio why I decided to shave today. Remember, it's a huge exclusive for Dot Net Members!!! Or just sign up to hear the member exclusive SummerSlam audio review. Whatever works for you.

2. Damien Sandow vs. Cody Rhodes. Sandow had his moments on offense, but Rhodes controlled most of it. He hit a perfpect plext after grabbing Sandow off the ropes. He hit the Beautiful Disaster Kick late, and eventually hit CrossRhodes and scored the clean pin...

Cody Rhodes pinned Damien Sandow in 6:40.

Powell's POV: Wow, a television length match and a clean pin for the clean shaven Cody. The mustache was fun, but he needed to ditch it now that he's a babyface. This led to Jake Barnett immediately asking whether this is a sign of Sandow cashing in later tonight. Hmmm.

The Christian video package from Raw was replayed...

3. Alberto Del Rio vs. Christian for the World Heavyweight Championship. Before the match, Del Rio ordered Lilian Garcia to introduce him in Spanish. She complied. Del Rio entered the match with a hell of a shiner on his left eye and a cut on his forehead and other eyebrow. It looked like his left ear was a mess as well. He ended up wiping blood from his nose early on as well.

Del Rio controlled the offense early, but Christian came back and dove off the top rope and onto Del Rio on the floor at 5:20. Del Rio came back and kept wiping blood from his nose onto his hand. The fans clapped in support of Christian as he fired back with a missile dropkick.

Christian went for the Killswitch at 7:20, but Del Rio avoided it. Christian went to the second rope and Del Rio caught him with a nice Backstabber. Moments later, Del Rio caught Christian with a kick in the corner for a good near fall. Christian ended up catching Del Rio on the ropes and dropkicked him, then followed up with a huracanrana for a good near fall of his own.

Christian set up for a spear, but Del Rio caught him with a great dropkick. Del Rio covered him for another good two count. A "this is awesome" chant broke out. Del Rio went for his superkick, but Christian countered and caught him in a small package for a two count. Christian speared Del Rio, but came up holding his shoulder. Del Rio applied the Cross Arm Breaker and eventually got the submission for the win.

After the match, Renee Young entered the ring to interview Del Rio, who said it's a great night because he's still "your champion." He boasted about being a champion for Latinos. Del Rio kissed his title belt a couple times and played to the crowd while JBL referred to him as a great role model...

Alberto Del Rio defeated Christian to retain the World Hvt. Championship in 12:30.

Powell's POV: Apparently we have to wait for the JBL and Cole Show to find out what the hell happened to Del Rio. Okay, they didn't actually advertise that like they did for Cody's mustache, but it was odd it wasn't a big topic of conversation (at least I didn't hear it). The actual match was very good. The near falls were strong and the crowd bought in several times.

A WWE and National Guard video was shown... Lilian spoke about the National Guard as members were shown in the crowd... Footage aired from WWE Axxess of Maria Menounous and Natalya beating Brie Bella and Eva Marie...

Backstage, The Miz introduced Maria Menounos, who received some boos but mostly a non-reaction. Menounos recalled how her match was set up. Fandango and Summer Rae danced into the picture. Miz did the "Really?" bit and then grabbed Maria's hand and danced away with her, leaving Fandango and Summer standing there with surprised looks on their faces... A Total Divas commercial aired...

4. Natalya (w/Cameron, Naomi) vs. Brie Bella (w/Nikki Bella, Eva Marie). The heel duo at ringside pulled the ring apron out from under Natalya, who took a bump on the floor. Brie followed up with a sliding kick. The crowd was so into the match that JBL, Michael Cole, and finally Jerry chants started. Natalya came back at 5:05 with the Alabama Slam and locked in the Sharpshooter for the win...

Natalya defeated Brie Bella in 5:15.

Powell's POV: You know the Divas division still needs a lot of work when the adult males also started a brief Zack Ryder chant. By the way, the Bella twins apparently saw that TMZ story about celebrities wearing those hideous old school bikinis because their gear was essentially that.

Backstage, Yosh Tatsu was shown eating in the catering area. He walked away, then Ryback showed up and harassed the cook. Ryback stared the man down and told him to take his bowl away. Ryback then poured the bowl's contents down the man's shirt. He then poured the entire buffet line bowl over the man's head. On commentary, Lawler said Ryback isn't an ambassador of the Be A Star program...

Powell's POV: Bully Ry strikes again. He's the toughest guy in catering. Maybe this will all lead to a Ryback vs. Kassius "The Wrestling Chef" Ohno feud. Okay, probably not.

A video package recapped the C.M. Punk, Brock Lesnar, and Paul Heyman drama...

Powell's POV: Best fan sign of the night goes to "Smarten Up Dixie" at ringside.

5. Brock Lesnar (w/Paul Heyman) vs. C.M. Punk in a No DQ match. Lesnar opened up with a series of knees to Punk's gut. He tossed Punk across the ring. Punk dove at Lesnar, who caught him and drove him into the corner. Punk came back with a couple of big knees. The second knocked Lesnar to the mat. Punk followed up with a third that knocked Lesnar to ringside. Punk performed a suicide dive onto Lesnar at ringside. The pro-Punk crowd chanted Punk's name.

Punk took the ring steps apart and picked up a piece, but Lesnar shoulder blocked it into Punk. Punk came back moments later by running into the ring post. Punk went to the top rope and came down with a double ax-handle onto Lesnar on the floor. Punk climbed onto the ring announcers' table and the clotheslined Lesnar on the floor at 4:00.

Punk went after Heyman, who tripped. Punk got his hands on Heyman's collar, but Lesnar attacked Punk from behind before he could do any damage. Lesnar came back by tossing Punk onto the announcers' table and Punk landed on a television monitor. Lesnar threw the top plastic piece of the table onto Punk and jumped onto it. Lesnar followed up with a wicked belly-to-belly suplex toss on the floor.

Back inside the ring, Lesnar applied a bear hug. Punk fired away with forearm shots to break it, but Brock kneed him in the gut. "Stay down," Heyman yelled at Punk while mocking him about how much it hurt. Lesnar threw more knees to the side of Punk. Lesnar reapplied the bear hug at 8:30.

Punk broke out of the bear hug and went to the top rope. Punk dove at Lesnar, who caught him and then performed a fallaway slam in which he tossed Punk across the ring. Lesnar got up and smirked as he looked at Punk and as Heyman shouted encouragement.

Punk came back again and caught Lesnar with a knee to to the face off the top rope. Punk followed up with high knees in the corner. He went for a third high knee, but Lesnar caught him and set up for an F5, but Punk slipped away and blasted Brock with a kick to the head. Punk went to the top rope and came down with an elbow drop. Punk covered Lesnar and the crowd counted along, but Brock kicked out. The crowd chanted Randy Savage briefly.

Punk signaled for the GTS, but Brock avoided it and set up Punk for the F5, but Punk slipped away and caught him with another kick. Punk hoisted up Brock for the GTS again and smiled before dropping him down. However, Lesnar caught Punk in the Kimura on the way down. Punk escaped and applied an arm bar and blasted Lesnar with kicks to the head initially, then Punk countered into a triangle.

Lesnar teased tapping out, but eventually picked up Punk and slammed him down to break it only to have Punk hold on or reapply the old. Lesnar once again picked up Punk, who caught him with elbows to the head before Lesnar slammed him down with a running powerbomb. Another "this is awesome" chant broke out and the crowd was totally right this time around.

Lesnar performed a Three Amigos series of suplexes and drew the obligatory Eddie chants from a small group of fans. Lesnar looked to the crowd, spit in the ring, and smirked. Lesnar went to ringside as Lawler spoke about how Brock suddenly looked fresh again.

Lesnar slowly walked over to the announcers desk area and grabbed a chair. Meanwhile, Punk recovered and went to the top rope. Lesnar spotted Punk as he was diving at him and held up the chair. The announcers said Punk still landed on Lesnar and the chair appeared to strike Lesnar's head. Punk picked up the chair and slammed it across Lesnar's back a few times.

Both men returned to the ring and Lesnar locked a chair shot. Brock ended up with the chair only to have Punk reach up and catch him with a low blow. The announcers were quick to point out the No DQ stip and the live crowd wooo'd after the low blow. Punk went to the top rope with the chair in hand. Punk stood on the top rope and held the chair over his head, then followed up with a Cactus Jack style dive with the chair at his side that connected with Lesnar. Punk covered Lesnar for a good near fall.

At 21:00, Punk picked up the chair and yelled something to the crowd that included a mofo line that was censored. He slammed the chair down once. He wound up again with the chair, but Heyman reached in and stopped him. Lesnar regained control due to the distraction and went for the F5, but Punk held onto Heyman's tie so Lesnar couldn't perform the move.

Lesnar eventually pulled Punk free, but Punk ended up back on his feet and caught Lesnar with the GTS. Punk had Lesnar pinned, but Heyman broke it up at the last moment. Lesnar came back with an F5 attempt, but Punk countered with a DDT on the way down and scored another really good near fall. Punk put Lesnar in the Anaconda Vice.

Heyman grabbed a chair and entered the ring. Punk released the hold and stood on the chair. Punk grabbed Heyman by the ears. Heyman pleaded for mercy. Punk wound up and punched Heyman in the face and then locked him in the Anaconda Vice. Heyman tapped out immediately. Lesnar picked up the chair and slammed it onto Punk's arm to break the hold. Lesnar followed up with a vicious chair shot to Punk's back and then tagged him with another.

Lesnar picked up the woozy Punk and looked at his face before hoisting him into F5 position. Lesnar F5'd Punk onto the chair that was still in the ring. Lesnar covered Punk and got the 1-2-3. The crowd was very quiet as Lesnar and Heyman headed to the back and they came to life a bit as Punk struggled to get to his feet. They eventually gave Punk nice round of applause and a name chant. Punk's music played as he held his shoulder and left the ring...

Brock Lesnar defeated C.M. Punk in a No DQ match in 25:15.

Powell's POV: A phenomenal match with some awesome near falls. It's exactly what it should have been with Punk coming so close to beating Brock only to have Lesnar go over in the end. Punk loses absolutely nothing and WWE gains a rematch that should be in high demand once the time is right. Likewise, Lesnar looked like an absolute beast despite selling as much as he did for Punk. This was easily the best match of the night and Lesnar's strongest showing since his return match with John Cena. In fact, I enjoyed this match more than Lesnar vs. Cena, which is really saying something.

A Night of Champions ad aired... The announcers gushed at ringside while talking about what an honor it was to call the Punk vs. Lesnar match... Fan Axxess footage was shown with Mark Henry splashing some fan who won a contest. The fan was shown just fine at ringside with his friends eating Doritos...

Powell's POV: Next up, TNA and Fritos hold a contest where the winner gets kicked in the balls by Samoa Joe and then exposes the business by hanging out at ringside moments later.

6. Dolph Ziggler and Kaitlyn vs. Big E Langston and A.J. Lee. Langston got the better of Ziggler early on with some power moves. The women checked in and Kaitlyn roughed up Lee. A.J. came back and skipped around the ring.

Later, the women fought to ringside. Langston caught Ziggler with a shoulder block in the corner, but Dolph avoided the second. Ziggler set up for a move, but A.J. grabbed his leg. Kaitlyn speared Lee on the floor. Langston came back momentarily with a clothesline, but Ziggler escaped his finisher and caught him with the Zig Zag for the win...

Dolph Ziggler and Kaitlyn defeated Big E Langston and A.J. Lee in 6:45.

Powell's POV: The highlight of the match actually occurred afterward when Ziggler had to lead Kaitlyn through the moment where they bowed down and raised their arms together. She looked completely lost. The match was certainly better than your average buffer match.

Backstage, The Miz was interrupted by Fandango again. Miz punched Fandango, who laid on the mat and held his jaw... Miz's co-stars (who?) in Christmas Bounty were shown in the crowd. It airs on November 26 on ABC Family...

Josh Mathews asked the panel who would win the main event. HBK said he was sticking with Daniel Bryan, Vickie picked Bryan, Booker spoke the most and never picked anyone. HBK spoke up again and thanked C.M. Punk and Brock Lesnar for their match... A video set up the main event...

Justin Roberts handled the introductions for the main event. Triple H was out first as the special referee. He looked like a member of The Shield from the waist down. Daniel Bryan was out next and received the mega "Yes!" chant reaction. Cole said 17,839 fans were all doing the Yes! chant. John Cena was out last and received more boos than usual. Roberts delivered the in-ring introductions for both men. Huge "Yes!" chants for Bryan, way more boos than cheers for Cena...

7. John Cena vs. Daniel Bryan for the WWE Championship with Triple H as special referee. Cole immediately played up the elbow injury that Cena is nursing. Cena had the elbow covered with a big protective pad. A "You can't wrestle" chant broke out. Cena stopped and motioned to ask the fans where they were referring to him or Bryan. Funny.

At 4:00, Bryan set up for the surfboard. Cena screamed no a few times and powered his way out to avoid the hold. Moments later, Cena knocked Bryan off the ring apron with a an elbow that caused him to crash into the announcers' table. Bryan reversed a Cena whip that caused Cena to crash into the ring steps with his bad elbow. Bryan went for a suplex off the ring steps, but Cena reversed it and suplexed Bryan off the steps.

There was a dueling chant for both wrestlers. Bryan picked up Cena and powerbombed him in the ring for a two count. Cena looked to Triple H and questioned whether it was really just a two count. Bryan came back with kicks in the corner that worked the crowd into a momentary frenzy. Cena came back with a kick that was greeted by boos. Bryan clotheslined Cena. Cole said Bryan was starting to feed off the WWE fans.

At 8:40, Bryan caught Cena with a series of kicks to the chest, but Cena avoided the kick to the head. Cena came back with a shoulder block and his signature offense, which the crowd booed. Cena looked to the crowd and held up five fingers for the Five Knuckle Shuffle, but Bryan ended up kicking Cena before he could perform the move.

Cena came back with a big slam and then hit the Five Knuckle Shuffle after all. Cena went for the Attitude Adjustment, but Bryan landed on his feet. Bryan went to the top rope and connected with a missile dropkick for a two count at 10:30. Cole pointed out that Cena had a black left eye developing.

Bryan caught Cena with a kick and yelled at him to get up before delivering another. Bryan applied the Yes! Lock on Cena in the middle of the ring. Cena inched toward the ropes. Bryan released the hold and dragged Cena by one leg back toward the middle the ring, then performed a German suplex into a bridge for a two count. Bryan followed up with another German suplex into a bridge for another two count.

Bryan went for a third German suplex, but Cena powered out and wanted to go for his finisher, but Bryan countered into the Yes! Lock again. Cena powered out of the hold, but Bryan caught him with a guillotine and had his legs wrapped around Cena's waist. A "Daniel Bryan" chant started. Cena powered up to his feet as Bryan held the hold. Cena backed Bryan into the corner twice, but Bryan still held on.

Cena flipped Bryan over and into the turnbuckle to break the hold. At 15:50, Cena hit the Attitude Adjustment and went for a cover, but Bryan kicked out. Cena went to the corner and Bryan caught him on the ropes. Cena pushed him off, but Bryan went right back to him on the ropes. Cena pushed him off again. Bryan got up and kicked Cena. Bryan headbutted Cena and suplexed him off the top rope while holding onto the ropes with his legs.

Bryan powered up with his arms and then sat up. Bryan stood on the top rope and came down with a head butt for a two count, but Cena kicked out and rolled to ringside at 18:00. Bryan went for a suicide dive, but Cena stood up and met him with a shoulder that knocked Bryan down. Cena went up top and came down with a great looking leg drop to the back of Bryan's head for a two count.

At 19:15, Cena adjusted his elbow pad and looked to the crowd. Cena set Bryan on the top rope in the corner. Cena sat on the top rope and put Bryan on his shoulders, but Bryan blasted him with repeated elbows to the side of the neck that the live crowd chanted Yes! to. Bryan went for a top rope huracanrana, but Cena held on.

Cena went down to the mat and Bryan landed awkwardly. Cena had the Boston Crab, but he turned it into the STF. Bryan rolled over on his back and Cena held the move. Bryan fought out of it and put Cena in the Yes! Lock again. Cena reached the ropes to break the hold and received some boos.

At 22:20, caught Cena with a pair of running dropkicks in the corner. He went for a third, but Cena met him in the middle of the ring with a great clothesline that Bryan sold by slipping over. Cena sold his elbow injury from throwing the clothesline, and Bryan sold the move. The dueling chants for both men started up again.

Bryan and Cena traded kicks in the middle of the ring at 23:40 and then turned to punches. They both got a running start and collided in the middle of the ring. Later, Bryan went to the top rope and dove off, but Cena caught him and set up for his finisher. Bryan slipped away and caught him in a small package, but Cena kicked out. Bryan went to the corner and blasted Cena with a huge running knee and pinned him clean...

Daniel Bryan pinned John Cena in 26:55 to win the WWE Championship.

Bryan stood up and celebrated along with the crowd. Cena recovered and then spun Bryan around. After a moment of tension, Cena congratulated Bryan. Triple H raised Bryan's hand and congratulated him. Confetti fell from the ceiling. Bryan kneeled down and thanked people for believing in him. Pyro went off and more confetti fell. Triple H raised Bryan's arm again as more confetti fell.

Randy Orton's music played and he walked to the ring with the Money in the Bank briefcase in his hand. Orton held up the briefcase. Bryan dropped the WWE Championship and motioned for Orton to come after him. Orton turned and walked toward the back, but stopped as Bryan resumed selling. Orton turned and looked back at the ring.

Bryan looked at Orton and pointed at the WWE Championship. Suddenly, Triple H kicked Bryan and Pedigree'd him. Orton entered the ring and handed Triple H the Money in the Bank briefcase. Triple H smirked and then handed the WWE Championship to the timekeeper and said Orton was cashing in. Hunter told him to ring the bell.

8. Randy Orton vs. Daniel Bryan for the WWE Championship. Orton simply walked over and pinned Daniel Bryan. Triple H counted the pin.

Randy Orton pinned Daniel Bryan to win the WWE Championship.

Orton posed with the WWE Championship on the ropes. The announcers expressed shock that Triple H attacked Bryan and said Mr. McMahon got his way. Orton stepped down. Triple H mocked Bryan's Yes! arm motions, then raised Orton's hand as the show went off the air...

Powell's POV: First off, the main event was excellent. The co-main events exceeded the hype. If you read my preview, then you know I am not a fan of Bryan winning the championship and losing it that quickly. I would much rather have seen Orton interfere before there was a finish to the WWE Championship match, as it would have saved the moment of Bryan winning the WWE Championship for the first time for when it could have stuck.

Again, though, this was a hell of a pay-per-view thanks to the two big matches both exceeding my high expectations. WWE has a lot of explaining to do creatively on Raw considering that Triple H and Randy Orton have had some serious issues in the past. I feared a Hunter turn when he was added as the referee because I figured they would take the approach that no one would see it coming, which is only true because it doesn't make storyline sense. We'll see if they can sort this out on Raw. Overall, though, a memorable night with two Match of the Year candidates.

Join Jason Powell and Chris Shore for Prowrestling.net Live on Monday night at 10:30 p.m. CT at RECOMMEND THIS ARTICLE:


READ OUR INSIDER NEWS BEFORE ANYONE ELSE!

BECOME A MEMBER FOR JUST $7.50 A MONTH (or less with a year-long sub) - GET THE FIRST LOOK AT EXCLUSIVE INSIDER DOT NET NEWS, TONS OF EXCLUSIVE AUDIO CONTENT, MEMBER MESSAGE BOARD ACCESS, START YOUR OWN BLOG, AND VIEW THE SITE WITHOUT ANY ADVERTISING: SIGN ME UP (or MORE INFO)
---
RELATED ARTICLES FROM MGID AFFILIATE SITES...
---
WWE PPV Reports • Latest Five Articles
2/23 Shore's 2014 WWE Elimination Chamber results and review: The Shield vs. The Wyatt Family, Randy Orton vs. Daniel Bryan vs. John Cena vs. Sheamus vs. Christian vs. Cesaro in the Elimination Chamber
1/26 Powell's 2014 WWE Royal Rumble results and review: 30-man Royal Rumble match, Randy Orton vs. John Cena for the WWE World Heavyweight Championship, Brock Lesnar vs. Big Show, Daniel Bryan vs. Bray Wyatt
1/26 Shore's 2014 WWE Royal Rumble results and review: Randy Orton vs. John Cena for the WWE World Heavyweight Championship, Brock Lesnar vs. Big Show, The Road to WrestleMania begins
12/15 Powell's WWE TLC results and review: John Cena vs. Randy Orton in a TLC match for the WWE Championship and the World Hvt. Championship, C.M. Punk vs. The Shield, Daniel Bryan vs. The Wyatt Family
12/15 Shore's WWE TLC results and review: Randy Orton vs. John Cena in a TLC match to unify the WWE and World Heavyweight Championships, Daniel Bryan vs. The Wyatt Family, C.M. Punk vs. The Shield, WWE Tag Title four-way
11/24 Powell's WWE Survivor Series results and review: Randy Orton vs. Big Show for the WWE Championship, John Cena vs. Alberto Del Rio for the World Hvt. Championship, C.M. Punk and Daniel Bryan vs. Luke Harper and Erick Rowan
---