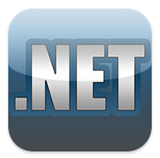 GOT AN IPHONE, IPAD, IPOD TOUCH, SAMSUNG GALAXY TAB, OR ANDROID PHONE?
THEN BE SURE TO DOWNLOAD OUR NEW FREE APP
(or SEARCH "pro wrestling" in App Store or Android Marketplace)

---
7/14 Shore's WWE Money in the Bank results and review: John Cena vs. Mark Henry for the WWE Championship, Alberto Del Rio vs. Dolph Ziggler for the World Hvt. Championship, two Money in the Bank ladder matches
Jul 14, 2013 - 06:30 PM
---
By Chris Shore



Dot Net Members will hear the exclusive audio review of WWE Money in the Bank with Jason Powell and Chris Shore later tonight. Join us on the ad-free version of the website by signing via the Dot Net Members' Signup Page. We also encourage you to download our FREE apps on iPhone, Android, and Amazon Kindle Fire. Please note that iPhone and Android users can access a members' section of our app and enjoy the perks of membership on their phones.

WWE Money in the Bank
Aired live on pay-per-view
Philadelphia, Pa. at Wells Fargo Center

Pre Show

The show opened with Josh Matthews hosting the pre-show panel with Big Show, Kofi, and Vickie Guerrero, who was remarkably calm considering her current character. They put over Money in the Bank and sent it down to Michael Cole, JBL, and Jerry "The King" Lawler. They setup a video that showed how the Usos earned their title match and the mini-feud that ensued…

The Usos vs. The Shield for the WWE Tag Team Championships. Jay started against Rollins. Jay scored several rollup near falls and Rollins retreated to his corner. Reigns tagged in but fared no better as the Usos started out in control. Jimmy Uso tagged in and went for a superkick on Reigns, but Rollins pulled him to the floor and they regrouped for the commercial break…[C]

Shore's Slant: Commercials on a pre-PPV web show puts me at rage level 32. Is nothing ad free today?

Back from commercial, Rollins hit a surprise clothesline and tagged in Reigns. Reigns botched a corner whip, but hit a sick looking clothesline on the apron that turned Jimmy inside out. The Shield worked the standard heel team moveset. Jimmy almost made a tag, but Rollins pulled Jay down to prevent it and then went to the floor to clothesline Jimmy. Reigns rolled him back in for a near-fall…[C]

Shore's Slant: Level 46.

Back from commercial, Jay flew over the top rope to take out both Shield members. He rolled Rollins in the ring and hit a high cross body for two. He hit a corner but splash and a big slam for another near-fall. He taught about what he wanted to do and decided to climb up. Rollins stopped him and hooked for a superplex. Both Jimmy and Reigns ran in for a four-man Tower of Doom. The Philly crowd loved it.

Rollins went for a tag to Reigns and Jimmy pulled Reigns down to prevent it. Nice spot. Jay hit a superkick and hit the top rope splash. Reigns broke the count at the perfect time. What a great near-fall. Jimmy tossed Reigns to the floor, but Reigns knocked him out on the floor. Jay tried to climb the turnbuckle for a super Samoan drop, but Rollins slid out and hooked for a powerbomb. Reigns tagged in, punched Jay to get him to let go of the turnbuckle, and then hit a spear (after a Rollins bucklebomb) for the win…

The Shield retained the WWE Tag Team Championships at 14:47.

Shore's Slant: Wow, that match finished hot as hell. The action before the second commercial was vanilla tag team work, but they found overdrive in the last few minutes. Philly loved it, and they may have actually sold a few PPVs with that match. Well done by both teams.

The panel put over the match. Vickie put over the PPV as her doing. A video put over Rob Van Dams' return tonight. They closed the show with hype for the Raw ladder match and speculated over whether there would be a replacement for Kane. They sent it back to ringside for the introductions for the Smackdown ladder match…

Money in the Bank

A video hyped the show and Fandango finished his entrance. I guess that song played for like five minutes. Do you like singing to it now? Anyway, Zeb Coulter and the Aryan Youth made their entrance with Zeb cutting the same cookie cutter promo about illegals. The crowd actually did the "We the people" gimmick with them. Rhodes Scholars came out and tried, but failed, to draw any real heat, even with a cheap Rocky insult. Barrett was out next…

1. Wade Barrett vs. Cody Rhodes vs. Damien Sandow vs. Dean Ambrose vs. Fandango vs. Jack Swagger vs. Antonio Cesaro in the World Heavyweight Championship Money in the Bank match. Everybody brawled to start and the Real Americans destroyed Rhodes Scholars with the first ladder bumps of the night. Swagger set the ladder up first, but Ambrose ran in and pulled him down. Ambrose tried to climb the ladder, but Barrett stopped him.

Fandango kicked Barrett and hit a slingshot leg drop on the ladder on Barrett. Fandango sold his leg being hurt, but it seemed to be a work. Sandow hit a suplex onto the ladder on Fandango and started to climb, but Barrett pulled a rung off the ladder and beat Sandow with it. Barrett tried to climb, but Real Americans pulled him off for a nasty European upper cut. Ambrose tried to sneak up the ladder. Swagger tried to stop him but took a tornado DDT from the ladder.

The spot fest continued with Cody hitting a muscle buster type move on Cesaro on a ladder. Swagger went up the ladder, but Barrett knocked him off with the Bull Hammer. Fandango ran up and hit a sunset flip bomb on Swagger off the ladder. Ow. Ambrose ran in and hit his front DDT on Fandango. He used the ladder to take out everyone, but he botched a skin the cat type move that lead to him getting dumped to the floor by Swagger and Cesaro.

The Real Americans tossed the ladders from the ring, so Cesaro stood on Swagger's shoulders. Cesaro reached for the briefcase, but Cody hit a missile drop kick on Swagger and Cesaro crashed to the mat. Cool ass spot. Cody hit Cross Rhodes on everybody and set a bigger ladder in the ring. He climbed it, but Ambrose caught him. Cody got busted open somehow, but he dumped Ambrose off the ladder.

The Shield ran in and took out everyone to allow Ambrose to climb the ladder. The Usos ran out and attacked the Shield. They battled to the floor and the Real Americans joined in. Ambrose climbed the ladder, but Cody pushed it over for the big fall spot onto the brawling crowd. The Philly crowd went crazy as Cody climbed the ladder. Sandow ran in at the last second, dumped Cody, and grabbed the briefcase to win…

Shore's Slant: The match started out as a spot fest, but it settled into a nice narrative in the second half and finished hot. I also love Sandow as the winner. I guess this means a feud between him and Cody for now. I can't say I'm looking forward to that because it means turning Cody face, but we'll see how it turns out. Still, a very good opener.

Justin Roberts introduced Brad Maddox, who came out with no music and called Roberts, "Jeff." Maddox said he was honored to be the new GM and thanked Vince for the trust. He said he didn't think he could fill the shoes of Vickie because he didn't look good in high heels. He played it up like a bad comic. Maddox put over Vickie Guerrero and had them show her up in the pre-show panel. He tried to get the crowd to chant for her. It turned out as well as could be expected. Maddox played a video that show clips of Vickie getting embarrassed set to cheesy music. Miz's music hit to end the segment and I have never loved that song more…

Shore's Slant: What in the blue hell was that? Not only was it pointless, but it took away time from real wrestling acts, and then it sucked! Why would you follow such a hot ass opener with that?

2. Miz vs. Curtis Axel (w/Paul Heyman) for the Intercontinental Championship. Maybe it was just my setup, but Philly didn't seem that excited to see him. Miz rolled to the floor early and faced Heyman. He slapped his hands together and fell to the floor, a la Eddie Guerrero. The ref turned around, saw Miz, and ejected Heyman. The crowd cheered that, but then turned around and chanted for Heyman. Axel took over immediately, but Miz quickly started his comeback.

Miz setup for the Skull Crushing Finale, but Axel battled with him. Miz dropped him and went for the figure four, but Axel kicked him away into the ring post. He hit the Perfect-plex for a near-fall and sold frustration. Miz came right back and hooked on the figure four. Axel sold it, flipped it, had it flipped back, and then made the ropes. He slid to the floor and Miz gave chase. They slid in the ring, and Axel kicked Miz in the face and hit his finisher for the win…

Curtis Axel retained the Intercontinental Championship at 9:19.

Shore's Slant: Eh, it was what it was. I'm surprised by the Heyman ejection, but that also makes me curious for what he might do later. At any rate, I think the point there was to show Axel had learned about getting attacked as the second guy back in the ring, but I don't think the WWE audience is used to that level of subtlety.

3. Kaitlyn (w/Layla) vs. AJ (w/Big E Langston) for the Divas Championship. A video recapped their fight on Smackdown, and Kaitlyn was sporting a brace on her left arm that she injured doing the spear. Kaitlyn powered AJ around, but AJ got in a couple of submission holds. She went to the top rope and Kaitlyn shoved her off. Langston caught AJ and rolled her back in the ring. Kaitlyn hit a spear, but couldn't cover because of her arm. AJ kicked Kaitlyn in the hurt arm and locked on the Black Widow. Kaitlyn held on for a while, but finally tapped out. Layla looked shocked afterward…

AJ retained the Divas Championship at 7:09.

Shore's Slant: That match suffered from too high expectations. They couldn't have been better than last month because part of last month was the nice surprise. Now that we were expecting it, it didn't reach those expectations. It wasn't a bad match by any stretch, but I expected something more than we got.

4. Chris Jericho vs. Ryback. Ryback shoved Jericho around, but Jericho went after the leg. The ref stepped in for absolutely no reason, and that allowed Ryback to reverse the springboard dropkick into a hangman to take control. Jericho had a hope spot where Ryback slid and it looked like Jericho kicked him flush. Ryback recovered from it and hit a belly to belly, followed by the meat hook. He lifted for Shell Shock, but Jericho escaped. Jericho went for the Codebreaker, but Ryback caught him and powerbombed him. He hit a second one and covered for two.

Jericho bounced out of a corner whip and hit a low drop kick. He got Ryback in the ropes and hit a Codebreaker through the ropes. Ryback fell to the floor and barely beat the count. Jericho charged at Ryback and Ryback popped him up into a gorilla press. He brought Jericho down for the Shell Shock, but Jericho reversed into a DDT for two. Jericho went for the Lionsault, but Ryback rolled out of the way and hooked a rollup for the win…

Ryback defeated Chris Jericho at 11:21.

Shore's Slant: An OK match, but a pretty lame ending. How lame has your monster become when he is winning by rollup? I just don't understand what they are doing with Ryback. Jericho is scheduled for TVs this week (Smackdown only if memory serves) so he may yet get killed by Ryback, but boy, what a weak ending.

A video hyped the opening of the WWE Performance Center this week and then a video recapped the World Heavyweight Championship feud…

5. Dolph Ziggler vs. Alberto Del Rio for the World Heavyweight Championship. Ziggler started fast, hitting his string of elbows. King joked that those elbows once killed him. He went for a Stinger splash, but Del Rio moved and Ziggler hit the buckle. Del Rio slammed him down, but when he went for a dropkick, Ziggler moved and Del Rio crashed to the floor. Del Rio recovered first and climbed the rope, but Ziggler ran up and hit a top rope face buster for two.

Ziggler went for the Fameassor, but Del Rio stepped back and hit a German with bridge for two is a very nice looking spot. Del Rio went for his step-up enziguri, but Ziggler ducked and hit the Fameassor for two. Philly woke up big time and started chanting for Ziggler, and died big when Del Rio hit a back breaker for two. Del Rio went to the top rope and jumped off. Ziggler drop kicked him out of the air and covered for two.

AJ's music hit and she skipped down to the ring and all the way around it. He asked her what she was doing and told her to get out. She looked upset, but stayed while Ziggler reversed a lift into a swinging DDT for two. Ziggler climbed the ropes and again told her to leave. That allowed Del Rio to catch him and hit a reverse suplex for two.

Ziggler shoved Del Rio away on a cross armbreaker, but Del Rio recovered and popped Ziggler up in the air. Ziggler crashed to the ground and took a superkick from his knees for a hot near-fall. Del Rio pulled his knee pad down and exposed his knee brace. He went for another kick to Ziggler's head and AJ slid into the ring. Ziggler turned Del Rio around, and AJ hit him with the Divas title just as Ziggler went for the Zig Zag. The ref called for the bell and Ziggler flipped out. Post-match, he left a crying and apologetic AJ in the ring as the fans chanted about her screwing him…

Alberto Del Rio retained the World Heavyweight Championship by disqualification at 14:29.

Shore's Slant: A better than average match that was building well at the end. I like how it looked. Ziggler was in the air as the ref called for the bell, and it was just timed well. The problem is I feel like I missed part of the match because AJ had no reason to interfere. I would have completely accepted this as pure logic had she had even a minor run in with Del Rio at ringside. This just makes her look dumb.

A video recapped Mark Henry's outstanding work in his feud with Cena, and Cena's "didn't screw it up too much" work. I kid, but Philly wasn't kidding. They rained hate on Cena…

6. Mark Henry vs. John Cena for the WWE Championship. Cena went right at Henry, but Henry knocked him down. He shoved Cena back in the corner and mushed his face. He whipped Cena into the corner and then hit a running splash for a near-fall. Cena rolled to the floor, and Henry followed. He caught Cena and hit a front suplex across the stairs. He rolled Cena back in for a two count and then dove on Cena when Cena used the ropes to try and stand.

Henry hammer tossed Cena to the floor and then went to the floor and hammer tossed him into the barricade. Cena tried a comeback and the crowd instantly rained boos. Henry clotheslined him and the crowd instantly cheered. Hilarious. Cena had another hope spot where he lifted Henry and collapsed and the crowd reacted the same. Cena finally came back with the five moves of doom, but he collapsed on the AA.

Henry went for the World's Strongest Slam, but Cena escaped and hit a DDT. Henry stood and Cena hit the AA for a near-fall. Cena sold being frustrated and went to the top rope. He jumped off, but Henry caught him (WOW) and hit WSS for a near-fall. Henry sold being frustrated and ripped the turnbuckle off. He went for chairs, but the ref fought with him. As the ref put the chairs back, Henry ripped another turnbuckle cover off and tried to throw Cena into it, but Cena drove Henry into it and locked on the STF.

Henry made the rope and Cena broke. Henry kicked Cena back into the ref and then hit a low blow for two. Henry went for WSS again, but Cena slid out and hooked the STF again. Henry started to crawl to the rope, but Cena dragged him back and hooked it again for an almost immediate Henry tap…

John Cena retained the WWE Championship at 14:42.

Shore's Slant: A very good match with a very unsatisfying ending. Henry showed once again that he is doing the work of his life, and credit to John Cena who worked very well with him. Cena making Henry tap was the least palatable ending I could come up with, but it wasn't unexpected.

A video recapped the well done build to the ladder match. RVD was first to a good response, but Bryan got the best response…

7. CM Punk vs. Daniel Bryan vs. Rob Van Dam vs. Randy Orton vs. Christian vs. Sheamus in the WWE Championship Money in the Bank match. A "RVD" chant broke out and all the other guys stared at him. He started to do the thumb point gimmick and they all attacked him Somewhere Jason Powell is having a stroke. The crowd cleared RVD and then Sheamus. The remaining four battled until it was Punk vs. Bryan, which the Philly crowd appreciated. They didn't do much, much it was a cool moment.

Rapid fire run-ins led to RVD hitting all his signature spots on the ladders, including a five star frog splash on Orton. Sheamus set the big gimmicked ladder from the ring to the announce table. You could see where the ladder was cut, just like with Sin Cara. Sheamus lifted Bryan to put him through the ladder, but Bryan fought away and hit his running knee from the apron.

Orton set a ladder up in the ring and started to climb. Guys kept running in and someone set up another ladder beside the first. All six guys ended up on top of the two ladders in a very cool visual. All six guys fell down and sold the crash.

Sheamus recovered first and took out everyone. He climbed the ladder, only to have Bryan stop him. He hit his clubbing forearms on the ladder and dumped Bryan to the mat, but CM Punk pulled him off and hit the high knee against the ladder. Punk climbed behind him and rode the ladder to the mat with Sheamus pinned underneath. Punk took a bow afterward.

Punk setup the ladder but Orton stopped him and hit his hung DDT. Christian hit a spear on Orton, only to have RVD use a ladder to knock him down. RVD tried to climb the ladder, but Christian stopped him. They battled until RVD hit the frog splash from the top of the ladder in a big spot.

Sheamus pushed the ladder over on RVD. Bryan kicked Sheamus from behind and did his kicks on both men. He put Orton in the corner and hit the corner dropkick, followed by a dive on Punk on the floor. He knocked Sheamus off the top rope onto the gimmicked ladder and Sheamus might have hurt his hand or arm.

Bryan started to climb the ladder, but Curtis Axel ran out and hit him with a chair. Axel drove Bryan to the floor and hit him with the chair a few more times. He started to walk away, but Punk hit GTS on him. Heyman ran out and yelled at a knocked out Axel for getting involved. Heyman stopped yelling at him and cheered on Punk. He climbed in the ring and continued to cheer for Punk.

Just as Punk got to the top, Heyman slammed a nearby ladder into Punk's leg. He hit him a second time and Punk fell to the mat. He looked up at Heyman, but Heyman slammed the ladder on him again and left. Punk rolled away and was bleeding from the head. RVD slid in the ring and started to climb, but Orton grabbed him and hit an RKO off the ladder. He climbed the ladder to win the briefcase. Orton posed to end the show…

Randy Orton won the WWE Championship Money in the Bank match at 26:34.

Shore's Slant: For the first 15 minutes of this match I was convinced I was going to like the first one better, but the last 10 sold this as match of the night for me. Lots of great emotion when Bryan got screwed. Then the Punk and Heyman thing to lead into SummerSlam. And all wrapped up with Orton winning and probably feuding with RVD before going after Cena. Nice hook going forward.

All in all this was a slightly above average show, but ever so slightly. The opening match set a good pace, but WWE killed the momentum with the dreadful Vickie Guerrero garbage. It took them a while to get going after that, but the last three matches were good even if the World Championship ending didn't make a whole lot of sense. I will have more later tonight in the Member's exclusive audio review of the show with Jason Powell. Thanks for watching along with me tonight.

Questions? Comments? Anyone, anyone? Let me hear from you. Email me at css3238@gmail.com or tweet me @TheShoreSlant with whatever is on your mind.

And read my first work of fiction: The Following Contest is a Dark Match available exclusively on ebook for all eReaders, smartphones, tablets, and PCs for only 99 cents.

RECOMMEND THIS ARTICLE:




READ OUR INSIDER NEWS BEFORE ANYONE ELSE!

BECOME A MEMBER FOR JUST $7.50 A MONTH (or less with a year-long sub) - GET THE FIRST LOOK AT EXCLUSIVE INSIDER DOT NET NEWS, TONS OF EXCLUSIVE AUDIO CONTENT, MEMBER MESSAGE BOARD ACCESS, START YOUR OWN BLOG, AND VIEW THE SITE WITHOUT ANY ADVERTISING: SIGN ME UP (or MORE INFO)
---
RELATED ARTICLES FROM MGID AFFILIATE SITES...
---
WWE PPV Reports • Latest Five Articles
2/23 Shore's 2014 WWE Elimination Chamber results and review: The Shield vs. The Wyatt Family, Randy Orton vs. Daniel Bryan vs. John Cena vs. Sheamus vs. Christian vs. Cesaro in the Elimination Chamber
1/26 Powell's 2014 WWE Royal Rumble results and review: 30-man Royal Rumble match, Randy Orton vs. John Cena for the WWE World Heavyweight Championship, Brock Lesnar vs. Big Show, Daniel Bryan vs. Bray Wyatt
1/26 Shore's 2014 WWE Royal Rumble results and review: Randy Orton vs. John Cena for the WWE World Heavyweight Championship, Brock Lesnar vs. Big Show, The Road to WrestleMania begins
12/15 Powell's WWE TLC results and review: John Cena vs. Randy Orton in a TLC match for the WWE Championship and the World Hvt. Championship, C.M. Punk vs. The Shield, Daniel Bryan vs. The Wyatt Family
12/15 Shore's WWE TLC results and review: Randy Orton vs. John Cena in a TLC match to unify the WWE and World Heavyweight Championships, Daniel Bryan vs. The Wyatt Family, C.M. Punk vs. The Shield, WWE Tag Title four-way
11/24 Powell's WWE Survivor Series results and review: Randy Orton vs. Big Show for the WWE Championship, John Cena vs. Alberto Del Rio for the World Hvt. Championship, C.M. Punk and Daniel Bryan vs. Luke Harper and Erick Rowan
---