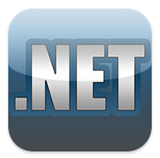 GOT AN IPHONE, IPAD, IPOD TOUCH, SAMSUNG GALAXY TAB, OR ANDROID PHONE?
THEN BE SURE TO DOWNLOAD OUR NEW FREE APP
(or SEARCH "pro wrestling" in App Store or Android Marketplace)

---
5/19 Shore's WWE Extreme Rules results and review: Brock Lesnar vs. Triple H in a cage match, John Cena vs. Ryback in a Last Man Standing match for the WWE Championship, Team Hell No vs. Rollins and Reigns for the WWE Tag Titles
May 19, 2013 - 06:30 PM
---
By Chris Shore



Dot Net Members can look forward an exclusive audio review of the WWE Extreme Rules with Jason Powell and Chris Shore later tonight. Join us on the ad-free version of the website by signing via the Dot Net Members' Signup Page. We also encourage you to download our FREE apps on iPhone, Android, and Amazon Kindle Fire. Please note that iPhone and Android users can access a members' section of our app and enjoy the perks of membership on their phones.

WWE Extreme Rules
Aired live on pay-per-view
St. Louis, Missouri at Scottrade Center

Pre Show

Renee Young opened the pre-show by hosting a panel consisting of Wade Barrett, Titus O'Neil, and Mick Foley. They each put over a match, with neither Barrett not O'Neil showing any heels tendencies. They setup the hype video for John Cena vs. Ryback, and then broke the match down. They painted Cena's injury as the deciding factor for why he will lose…

The number three "most extreme" moment, as voted on by the fans, was Kofi Kingston vs. Sheamus in a tables match from 2011. Renee and the gang hyped the tag title match and the US title match. They picked the Shield to win both matches. Extreme moment number two was John Cena putting Batista through an announce table in 2010. A video hyped Triple H vs. Brock Lesnar…

Cody Rhodes vs. The Miz. Miz started quickly, but Cody hit a knee to take control. Cody worked a body scissor for entirely too long for this match to be any fun. Miz started a comeback and Cody jumped off the second rope. Miz shoved him down and Cody landed hard. Miz locked on the figure four for the win…

The Miz defeated Cody Rhodes at 4:45.

Shore's Slant: Ugh. I realize that isn't the official opener, but did it have to be so boring? No time, not freedom to show off any, no nothing. I can't imagine that sold a single PPV.

The number one extreme moment was John Cena vs. Brock Lesnar from last year…The panel put over their individual matches again as the announce team made their ring entrance…

Extreme Rules

The opening video put over the WWE Championship and cage matches. The opening music aired, followed by the pyro, and Michael Cole, JBL, and Jerry "The King" Lawler checked in on commentary…Chris Jericho made his ring entrance while video clips recapped his feud with Fandango. He and Summer Rae were out next…

1. Chris Jericho vs. Fandango (w/Summer Rae). Jericho started fast and chased Fandango around the ring. He hit a running clothesline on the floor, but Fandango recovered the second they rolled in the ring. They traded blows, and Fandango took control when he hit a kick to the face in the corner. Jericho botched a roll-up attempt. Fandango recovered nicely and hit a leg drop after slingshotting into the ring.

I had troubles with my Internet (I watch legally online), but when it came back, Fandango missed the top rope leg drop. Jericho hit an immediate Lionsault for two. Jericho reversed a spot in the corner and rolled through into the Walls of Jericho. Fandango made the rope for the break. He hit an enziguri in the corner and went back to the top. Jericho grabbed him out of the air with a Codebreaker for the win…

Chris Jericho defeated Fandango at 8:32.

Shore's Slant: What I saw of the match was entertaining, but that was the wrong finish. Fandango is still trying to establish his character, and a loss to Jericho hurts that. Really dumb move.

Backstage, Josh Matthews asked Sheamus about being in a match that favored Mark Henry's strength. Sheamus gave a paint by numbers response and said her would win…A video recapped Ryback attacking Cena's heel again…Kofi Kingston, as champ, entered first, and Seth Rollins and Roman Reigns walked Dean Ambrose halfway to the ring and then left him…

2. Dean Ambrose vs. Kofi Kingston for the United States Championship. Kofi started fast and hit his punches in the corner after jumping to the top rope. He rolled down, and Ambrose kicked him in the face to take control. Ambrose dropped Kofi with a chicken wing cross face at 2:30, but Kofi came right back and started his comeback. He hit the Boom Drop and went for his kick, but Ambrose moved away. They traded attempts until Kofi hit SOS for two.

Kofi went to the top rope, but Ambrose caught him and hit a double under hook superplex. Kofi recovered quickly and hit Trouble in Paradise, but Ambrose rolled to the floor. Kofi went to collect him, and JBL mocked him for not letting the ref just count Ambrose out. Kofi went for another kick, but Ambrose moved and Kofi crashed into the ropes. Ambrose hit his forward DDT for the win…

Dean Ambrose won the United States Championship at 6:49.

Shore's Slant: Good match, and the right guy won, but I still feel bad for Kofi having to lose here. Hopefully he parlays this into something good going forward. Now we have to see if Ambrose can finally be the guy who restores that title.

A video recapped the strap match feud, followed by ring introductions…

3. Mark Henry vs. Sheamus in a strap match. Sheamus teased Henry with the strap at first, even hitting him in the face by mistake. Sheamus swept Henry's leg and touched one buckle, but Henry dragged him over and hit a clothesline. He tied Sheamus up with the strap and touched two corners before Sheamus fought away. Sheamus tried to touch the corners by going around the apron. He got to three, but Henry knocked him to the floor to stop the cycle.

Henry flipped Sheamus back in the ring and whipped him with the strap. He lifted Sheamus and touched three corners, but Sheamus also touched them. Henry hit a head-butt to break the cycle for both men. Sheamus racked Henry's nuts with the strap and got his chance to whip Henry. He touched three corners and Henry hit a spinebuster to stop him.

The fight spilled to the floor and Sheamus drove Henry into the post. Once again he hit three corners and went for the fourth. Henry caught him and went for a World's Strongest Slam, but Sheamus slipped out and hit a Brogue Kick and the final corner for the win…

Sheamus defeated Mark Henry at 8:00.

Shore's Slant: Bleh. The wrong guy won. It was a fair strap match, but Sheamus didn't need the win.

Backstage, AJ was on the phone with Dolph Ziggler when Kaitlyn walked up. They got catty and Kaitlyn attacked AJ from behind when she called her a pig. They brawled until a couple of ref broke it up…

A video recapped Jack Swagger killing Ziggler, and then Swagger and Zeb Coulter made their ring entrance. Coulter touched on the IRS scandal and then trashed the St. Louis Cardinals for having too many Caribbeans. He said Swagger would win and go on to hunt Ziggler for the championship. Ricardo Rodriguez handled ring introductions for Alberto Del Rio…

4. Jack Swagger (w/Zeb Coulter) vs. Alberto Del Rio (w/ Ricardo Rodriguez) in an I quit match to become the number one contender for the World Heavyweight Championship. Del Rio clotheslined Swagger to the floor immediately. He followed and found a kendo stick. Swagger moved and hit a belly to belly on Del Rio. He pulled the padding off the barricade and choked Del Rio on it. Del Rio refused to quit. He fought back and slammed Swagger's arm on the stairs. Swagger refused to quit.

Swagger got the kendo stick and beat Del Rio to death with it, even tying his arms in the ropes and hitting him across the chest with it. Swagger went for a chair, but Del Rio hit his enziguri kick to stop him. Swagger still made it back in the ring and beat down Del Rio, but Del Rio still refused to quit.

Del Rio ducked a kick and hit a superkick. He tied Swagger in the ropes and got in some kendo stick shots of his own, followed by a backstabber. Swagger hit a clothesline and the Swagger bomb. He followed with the gut wrench powerbomb, but Del Rio wouldn't quit. He hit another powerbomb and Del Rio still wouldn't quit.

Del Rio hooked the cross arm breaker out of nowhere, but Swagger reversed into the Patriot Lock. Del Rio wouldn't quit, so Swagger grapevined the leg. Ricardo teased throwing in the towel, but Del Rio told him not to. Coulter ran over and took a swipe at Ricardo. When Ricardo ran off, Coulter threw in the towel and the ref called for the bell at 10:33.

Ricardo argued with the reff, but the ref wouldn't listen. Another ref ran out and told the first ref what happened. The ref asked for a replay, watched it on a ringside monitor, and then restarted the match. Swagger attacked, but Del Rio locked in the cross arm breaker and Swagger finally said "I quit…"

Alberto Del Rio became the number one contender for the World Heavyweight Championship at 11:22.

Shore's Slant: Fun match with an overbooked ending. No real surprises, other than how many times the ref asked if they would quit. What the hell was that all about? Terrible. This has been a funny show. There's not a lot to complain about, but I'm still not into the show yet…

Josh Matthews interviewed Ryback. Ryback said Cena wouldn't get up tonight because he wouldn't let Cena. He said tonight, Ryback rules…Team Hell No made their ring entrance, followed by the Ambrose-less Shield…

5. Hell No vs. The Shield in a tornado tag match for the WWE Tag Team Championships. The match started chaotic. Hell No got in a few early shots, but The Shield went for the powerbomb from the second rope on Bryan. Bryan reversed into a ranna, and Kane choke shoved both guys over the top rope so Bryan could dive on them. Bryan put the No Lock on Reigns and Kane tried to protect him.

Rollins hit a hangman on Kane and then an elbow drop on Bryan. Kane hit a choke slam on Rollins, and Reigns hit a spear on Kane. Kane and Reigns battled and Reigns shoved Kane into Bryan. Bryan powdered and Rollins hit a knee drop on a standing Kane. Reigns hit another spear and covered, but Bryan made the save. Bryan hit his kicks on Reigns. He ended up in another No Lock attempt. Reigns reversed and hit a slingshot into Rollins's kick. They followed with a burning hammer/top rope stomp combo for the win.

The Shield win the WWE Tag Team Championships at 7:24.

Shore's Slant: Good chaotic match with the right guys winning again. All of this has been great for the young trio. Now we have to see what they do with them from here.

Clips from the pre-show aired, and then the panel from the pre-show talked about the first half of the show…Big Show made his ring entrance, followed by Randy Orton to great cheers from the hometown crowd…

6. Big Show vs. Randy Orton in an Extreme Rules match. The fight went straight to the floor and the kendo stick. Orton got in a few shots, but Show knocked him down and destroyed the stick with his bare hands. Orton found another kendo stick and it suffered the same fate. Randy fought back and slammed Show into the post. Orton grabbed a ladder and went for Show, but Show knocked it back into Orton's face.

Back in the ring, Big Show went for the knockout punch after hitting the ropes. Orton ducked several attempts and hit a drop kick. Show went back to the corner and Orton climbed up for punches. Show grabbed his throat and choke slammed him for two. Show put a couple of chairs and a ladder in the ring and set the ladder across the chairs. He hit a side slam on Orton, and then set him on the ladder. Show went to the corner and bounced off for his splash, but Orton moved and Show hit the ladder for a near fall.

Show stood on the apron and Orton dragged him back in for the top rope hung DDT. Orton played to the crowd and assumed the position. He hit an RKO on Show, but only for a two count. Show rolled to the floor and Orton followed with chair shots to the back. Show rolled back in the ring and Orton hit the ribs with the chair. He went for another shot, but Show speared him. Out of nowhere, Orton hit an RKO on the chair. Show rolled to the corner and Orton hit the punt kick. He played to the crowd before covering Show for the win…

Randy Orton defeated The Big Show at 12:57.

Shore's Slant: A pretty good match that didn't abuse the stipulation near as much as I thought it would. On a side note, I wouldn't have blamed Show if he had kicked out after the punt considering how much Orton hot dogged it there. That was a bush league move.

7. Ryback vs. John Cena in a Last Man Standing match for the WWE Championship. Cena started with a flurry, and Ryback no sold them like he was in ROH. Cena jumped off the second rope and Ryback caught him. He slammed Cena down and hit several power moves with the ref counting in-between. Ryback got a table, but Cena tried to hit an AA. Ryback slid out and hit a chin buster to cause another ref count.

Ryback set the table up in the corner. Cena started to start his comeback, but Ryback caught him and hit a fall away slam into the table. Cena made his feet in the corner and Ryback charged in. Cena moved and Ryback hit the post. Cena hit the five knuckle shuffle and listed for the AA again. Ryback slid out again and hit a spear type move for a count of eight.

Ryback went for a powerbomb, but Cena slipped out and hit one of his own for a count of eight when Ryback barely made his feet before collapsing again. He made his feet and Cena ran over and jumped in his arms like they were lovers. Seriously, that's the best way to describe it. Ryback sold it for a moment, even though it obviously wasn't doing anything, and then slammed Cena down and hit the meat hook clothesline.

Cena made his feet at eight and Ryback went for another clothesline. Cena ducked and hit a drop toe hold into the STF. Ryback passed out. Cena broke the hold and put a table in the ring. He set it up as Ryback made his feet. Ryback slammed Cena and lifted for shell shock. Cena escaped and hit the AA on the table. Cena made his feet at seven, and Ryback barely made the count.

Cena climbed to the top and Ryback caught him there. He pulled Cena off and hit shell shocked. Cena barely beat the count. Ryback knocked Cena down in the corner and got a chair. He set Cena's hurt leg near the post, but Cena kicked him away and slid to the floor. He speared Ryback through the barricade into the time keeper's area.

The fight spilled into the crowd, and they battled to the sound booth. Ryback took part of the wall there and hit Cena with it. Cena made the count at nine and ducked a Ryback punch. He jumped on Ryback's back and hooked a sleeper until Ryback went down. Ryback made his feet and Cena set him on a table. He climbed to the fan area about five feet above them and jumped off with a splash through the table.

Ryback made his feet, so Cena sprayed him with a fire extinguisher. He chased Ryback to the stage and then hit him with the extinguisher twice. Ryback still made the count, so Cena lifted for an AA off the stage. Ryback slipped off, and then drove Cena back through the light curtain. The ref looked through the whole for a moment before running to the back. They showed several replays of the spot. The cameras cut to the back where several people were attending both Cena and Ryback, who were laid across rigging. Two refs helped Ryback away while Cena did the stretcher job…

John Cena fought Ryback to an apparent no contest in 23:00.

Shore's Slant: A better match than I expected with the exact ending I predicted. This feud goes on to another month. Normally I would agree with the crowd that this was bullshit, but it was the best possible ending considering how this match was built. Cena retains the title while Ryback looks like a total badass. Well done.

Post-match, fans chanted "Bullshit" while they showed every second of Cena doing to stretcher job while Teddy Long freaked out…A video hyped next month's Payback PPV…The announce team did their serious voice gimmick about Cena, and Lawler went so far as to say if Cena is seriously hurt, it would be on WWE for allowing this match to go on…A video recapped the Lesnar vs. Triple H feud while the cage was setup. Lesnar and Heyman made their entrance. Triple H attacked before they could finish and knocked out Heyman before rolling Lesnar in the ring and starting the match…

8. Triple H vs. Brock Lesnar (w/Paul Heyman) in a steel cage match. Hunter attacked with strikes, but Lesnar came right back and drove him into the cage. Lesnar tossed Hunter into the cage over and over, mixing in a German release suplex in the middle of the string. Hunter stood on the apron and Lesner charged for a knee. Hunter moved and Brock sold the knee as hurt. How silly.

Brock continued to oversell the knee as Hunter attacked it. Hunter went for the Pedigree, but Brock reversed into a kimura. Hunter attacked the knee to break the hold, but Brock hit a clothesline. Heyman called for the door and Brock walked over. Triple H clipped the leg and tried to escape the door, but Heyman shoved the ref aside and slammed the door on Hunter's head. Brock hit the F5 for a nearfall and called for a chair.

Hey shoved the ref again and slid the chair in the ring. He hit Hunter twice and then complained about his knee to Heyman. Heyman told him to shake it off. Lesnar went for the F5 again, but his knee gave out. Triple H took the chair and hit Brock across the back and the hurt knee. Heyman begged Hunter not to attack the leg, but Hunter continued to work on it.

Lesnar hooked the kimura again and Hunter had to go back to the leg to get him to break. Hunter hooked on a figure four that Brock sold for a while. He finally dragged himself to the ropes and used them to turn the hold over. Hunter sold it for a moment and then broke the hold. Lesnar tried to escape the cage over the top, but Hunter hit him in the bad leg with the chair and dragged him back in.

Hunter reached to the top of the cage and pulled out a sledgehammer that had been spray painted silver. Lesnar knocked his feet out and Hunter fell to the mat. Lesnar charged with the sledgehammer, but Hunter dropped him and hooked in a sharpshooter. Heyman ran in the ring and Hunter killed him with a Pedigree. Brock took another swing with the sledgehammer, but Hunter kicked him and hit another Pedigree for a near fall.

Hunter took the sledgehammer and stalked Brock. Heyman recovered enough to hit a low blow on Hunter from behind. Brock smiled and took the sledgehammer again and finally made contact with Hunter's jaw. Brock limped around him, posing to the crowd. He dragged Hunter back to his feet and hit an F5 in the middle of the ring for the pinfall victory…

Brock Lesnar defeated Triple H at 20:09.

Post-match, the ref and trainers helped Triple H out of the ring, who got a big ovation from the crowd…

Shore's Slant: A very good match, much better than I thought they were going to have. The psychology of Brock's leg was well done throughout the match, but the initial injury was bad looking. The cage gives too much for the spot to look like it really hurt Brock's leg. Still, Hunter was protected to some degree and Lesnar still got the win and looked like a bad ass. Mission accomplished…as long as this is the end of this marriage.

Overall a good show, but not a very exciting one. There were no really big spots outside of the finish to Cena vs. Ryback, and so many of the matches fell under the umbrellas of either obvious or meaningless. Still, there's very little to complain about in the show, and my guess is nobody is upset with their purchase. How many purchased it remains to be seen. Jason Powell and I will have more in Member's exclusive audio later tonight. Thanks for watching along with me tonight.

Questions? Comments? Anyone, anyone? Let me hear from you. Email me at css3238@gmail.com or tweet me @TheShoreSlant with whatever is on your mind.

And read my first work of fiction: The Following Contest is a Dark Match available exclusively on ebook for all eReaders, smartphones, tablets, and PCs for only 99 cents.


RECOMMEND THIS ARTICLE:




READ OUR INSIDER NEWS BEFORE ANYONE ELSE!

BECOME A MEMBER FOR JUST $7.50 A MONTH (or less with a year-long sub) - GET THE FIRST LOOK AT EXCLUSIVE INSIDER DOT NET NEWS, TONS OF EXCLUSIVE AUDIO CONTENT, MEMBER MESSAGE BOARD ACCESS, START YOUR OWN BLOG, AND VIEW THE SITE WITHOUT ANY ADVERTISING: SIGN ME UP (or MORE INFO)
---
RELATED ARTICLES FROM MGID AFFILIATE SITES...
---
WWE PPV Reports • Latest Five Articles
2/23 Shore's 2014 WWE Elimination Chamber results and review: The Shield vs. The Wyatt Family, Randy Orton vs. Daniel Bryan vs. John Cena vs. Sheamus vs. Christian vs. Cesaro in the Elimination Chamber
1/26 Powell's 2014 WWE Royal Rumble results and review: 30-man Royal Rumble match, Randy Orton vs. John Cena for the WWE World Heavyweight Championship, Brock Lesnar vs. Big Show, Daniel Bryan vs. Bray Wyatt
1/26 Shore's 2014 WWE Royal Rumble results and review: Randy Orton vs. John Cena for the WWE World Heavyweight Championship, Brock Lesnar vs. Big Show, The Road to WrestleMania begins
12/15 Powell's WWE TLC results and review: John Cena vs. Randy Orton in a TLC match for the WWE Championship and the World Hvt. Championship, C.M. Punk vs. The Shield, Daniel Bryan vs. The Wyatt Family
12/15 Shore's WWE TLC results and review: Randy Orton vs. John Cena in a TLC match to unify the WWE and World Heavyweight Championships, Daniel Bryan vs. The Wyatt Family, C.M. Punk vs. The Shield, WWE Tag Title four-way
11/24 Powell's WWE Survivor Series results and review: Randy Orton vs. Big Show for the WWE Championship, John Cena vs. Alberto Del Rio for the World Hvt. Championship, C.M. Punk and Daniel Bryan vs. Luke Harper and Erick Rowan
---