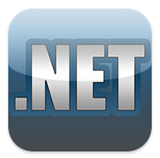 GOT AN IPHONE, IPAD, IPOD TOUCH, SAMSUNG GALAXY TAB, OR ANDROID PHONE?
THEN BE SURE TO DOWNLOAD OUR NEW FREE APP
(or SEARCH "pro wrestling" in App Store or Android Marketplace)

---
5/19 Powell's WWE Extreme Rules results and review: Brock Lesnar vs. Triple H in a cage match, John Cena vs. Ryback in a Last Man Standing match for the WWE Championship, Team Hell No vs. Rollins and Reigns for the WWE Tag Titles
May 19, 2013 - 10:00 PM
---
By Jason Powell



Dot Net Members can look forward an exclusive audio review of the WWE Extreme Rules with Jason Powell and Chris Shore later tonight. Join us on the ad-free version of the website by signing via the Dot Net Members' Signup Page. We also encourage you to download our FREE apps on iPhone, Android, and Amazon Kindle Fire. Please note that iPhone and Android users can access a members' section of our app and enjoy the perks of membership on their phones.

WWE Extreme Rules
Aired live on pay-per-view
St. Louis, Missouri at Scottrade Center

Pre Show

Renee Young welcomes viewers to the pre-show as a shot aired of fans inside the concourse. She was joined behind a desk placed in a luxury box area by a panel that featured Wade Barrett, Titus O'Neil, and Mick Foley. Barrett was dressed to fight while the other two were dressed up. Barrett said the action could come to him since it's Extreme Rules. O'Neil said he would be in human resources in the morning because he didn't sign up to fight. Funny.

Barrett said he's most looking forward to the Randy Orton vs. Big Show match. Titus went with the Sheamus vs. Mark Henry match. Foley picked the Last Man Standing match between John Cena and Ryback. Meanwhile, there were dueling chants for and against Cena. Young set up a video package for the WWE Championship match...

Powell's POV: It's good to see the panel format return for the pre-show. For those who missed it, it debuted at WrestleMania with Scott Standord, Jim Ross, Kofi Kingston, and Dusty Rhodes. I hope they find a permanent player or two along with rotating main roster performers.

The panel discussed the Last Man Standing match. Foley noted that Cena reached the peak last month when he defeated The Rock. Foley said it's hard to keeping going when you're injured and said Ryback may want the win more. Barrett took a different path to getting to the same conclusion. They plugged a poll and then the feed cut out on both Facebook and Youtube. It even froze in the same spot on the app.

Powell's POV: The worldwide viewing audience can't be deprived of The Miz vs. Cody Rhodes. Nooooo!!!!! We'll stick with it and will resume updating if any of their feeds return.

The WWE website version refreshed itself. The image of the poll slowly faded to black. "This is awesome," I chanted to myself in my living room in between laughing and openly questioning why they can't play this on the actual pay-per-view preview channel like it was back in the day. Eventually, I noticed WWE tweeting that you can watch the free preview on Yahoo Screens. Damn, er, um, cool!

1. Cody Rhodes vs. The Miz. I had to join the match in progress. This feed was also sketchy. Eventually, all the feeds came back and most of them were sketchy. Eventually, Miz applied the Figure Four and won the match by submission...

Powell's POV: It was obviously hard to get a good feel for the match. Miz seemed well liked as the babyface in the opening slot and Cody still has a mustache.

Video footage focussed on the Brock Lesnar vs. John Cena match from last year's Extreme Rules... The panel spoke about what to expect from the rest of the show. Foley said you either like Extreme Rules or you don't. Titus said he expects a couple title changes. The announcers made their entrances as the panel continued to speak. Young reminded viewers that they will be back with a post show...

WWE Extreme Rules PPV

A video opened the show and focussed on the WWE Championship match and the cage match... Michael Cole, JBL, and Jerry Lawler were on commentary... Cole said there were 17,529 fans in attendance...

1. Chris Jericho vs. Fandango (w/Summer Rae). The first big move of the match was Jericho leaping off the top rope onto Fandango on the floor. Jericho went to the Spanish announce table and played to the fans after hitting the move. Jericho went for a rollup coming off the ropes, but it appeared he lost the grip or was trying to cover up for a blown spot of some kind.

Fandango went on the offensive and eventually had Jericho laid out in the middle of the ring. Fandango went to the top rope and missed his leg drop when Jericho rolled out of the way. Jericho came back with the Lionsault for a good near fall. Jericho came back with the Walls of Jericho a short time later, but Fandango reached the ropes to break it. Later, Fandango went to the top rope and jumped into a Codebreaker. Jericho scored the clean pin...

Chris Jericho defeated Fandango in 8:35.

Powell's POV: A good match despite the one clunky spot. The live crowd was into it. Michael Cole was wooden as he spoke about it being Fandango's first loss by pinfall. I don't have a problem with the outcome. Jericho has lost countless pay-per-view matches in his recent returns. It helps him to get a win, and Fandango can always beat him in a future match.

Backstage, Josh Mathews interviewed Sheamus inside his locker room. Sheamus said Mark Henry would find out what happens when the Celtic Warrior goes extreme... The announcers spoke at ringside about the WWE Championship match and then aired footage of The Shield attacking Cena on Raw, followed by Ryback attacking Cena's injured foot with a chair...

2. Kofi Kingston vs. Dean Ambrose for the U.S. Championship. Ambrose entered through the crowd with Roman Reigns and Seth Rollins. They stopped and bumped fists with him before heading back to the concourse. Ambrose wore a white t-shirt under his usual vest.

Ambrose grabbed the advantage and eventually applied a crossface chicken wing and laid back while applying the hold. Kingston broke free and performed the Boom Drop. He went for Trouble in Paradise, but Ambrose backed into the corner to avoid it. Kingston hit SOS a few seconds later for a two count.

Kingston went to the top rope, but Ambrose cut him off with a punch to the head. They fought for position and Ambrose eventually performed a double underhook superplex and got a two count of his own at 5:10. Kingston ended up hitting Ambrose with Trouble in Paradise, but Ambrose was standing on the ring apron and was knocked to the floor.

Kingston scurried to carry Ambrose back inside the ring as JBL scolded him for not taking the countout win. Kingston covered Ambrose, who grabbed the bottom rope to break it up. Kingston caught Ambrose with a kick, then missed Trouble in Paradise. Ambrose followed up with a headlock driver and scored the pin. Reigns and Rollins ran out and celebrated with Ambrose...

Dean Ambrose defeated Kofi Kingston to win the U.S. Championship.

Powell's POV: Clearly, the white t-shirt was the difference maker. I like the outcome of the match and the loud male fans were counting along with the referee. However, I think these two will have much better matches in the future. It was solid, yet unspectacular. It seemed like their timing was a bit off and Kingston was moving a little slower as a result.

An app ad aired and then the announcers narrated footage of the Mark Henry and Sheamus feud...

3. Mark Henry vs. Sheamus in a strap match. There were red and green lights set up on top of the ring posts. It lit up red for Henry and green for Sheamus because, well, he's Irish. Sheamus snapped the strap in a way that it shot up and caught Henry off guard. Henry stood on the strap and Sheamus pulled it out from under him.

Later, Henry picked up Sheamus on his shoulders and started touching corners. Sheamus touched the corners too unbeknownst to Henry, who eventually slammed him down. The ref waved off the corner touches. Later, Sheamus managed to touch three corners. Henry recovered and scooped up Sheamus for a slam. Sheamus slipped away and caught Henry with a Brogue Kick and then touched the final corner for the win...

Sheamus defeated Mark Henry in a strap match in 7:55.

Powell's POV: The live crowd seemed to enjoy the forgettable match and the personalities, but it didn't do much for me. The arbitrary rule enforcement is a bit distracting and it took me a few minutes to get used to the silly lights. That said, the lights probably do make it easier for the live crowd to follow along and the company will probably sell them along with toy rings and little toy straps at some point. Okay, maybe not the little toy straps.

Backstage, A.J. Lee was on the phone with Dolph Ziggler when Kaitlyn showed up and mocked her for being crazy. Kaitlyn walked away and then turned around and attacked A.J. The Bella's and Tamina Snuka showed up to watch as referees pulled them apart. One of the Bella's was eating an apple and Tamina was eating a banana...

Powell's POV: Wait, I thought Kaitlyn was the babyface.

A WrestleMania DVD ad aired...

4. Alberto Del Rio (w/Ricardo Rodgriguez) vs. Jack Swagger (w/Zeb Colter) in an I Quit match to become No. 1 contender to the World Hvt. Championship. Colter cut a political promo as he walked to the ring. He bitched about the St. Louis Cardinals having too many foreign players. Two women in the crowd were hilariously outraged and a younger girl at ringside looked like she was going to fall asleep.

Del Rio jumped out to a quick start and then pulled a kendo stick out from under the ring. Swagger suffered a cut on his right shoulder when he was run into the ring steps. He wiped the blood onto his hand and then licked it. Swagger sold his other shoulder early on to set up for the Cross Arm Breaker.

Del Rio applied the hold over the ropes. The referee asked Swagger over the mic whether he wanted to quit. Swagger said no, then took the mic and slammed it onto Del Rio to break the hold. Cool spot. Later, Swagger was seated on the second rope with his back to the center of the ring. Del Rio picked up the kendo stick and struck him repeatedly, then performed a Backstabber.

Later, Swagger had Del Rio in the Patriot Lock. Zeb tried to hit Ricardo with his bucket. Ricardo ducked out of the way and then Colter threw Ricardo's towel in. The referee thought it was Ricardo's towel and called for the bell. A second referee ran out and informed the first referee what happened. The first referee went to ringside and watched a video replay and then restarted the match.

Powell's POV: Dot Net reader Brian Werner is ringside at the event and overheard the referees saying Mark Henry suffered a legit left shoulder injury during his match. I assumed he was working throughout the match, but it seems there may be more to it than that.

Del Rio quickly applied the Cross Arm Breaker on Swagger. Swagger tried to roll out of the hold, but Del Rio held it. Swagger yelled I Quit to end the match...

Alberto Del Rio defeated Jack Swagger in an I Quit match in13:40 to become No. 1 contender to the World Hvt. Championship.

Powell's POV: I didn't care for the overbooked finish. It was a surprise when Swagger appeared to win, but JBL was right when he asked the obvious question of when they started using instant replay. Does this mean they will use it whenever there's a questionable call? Actually, my guess is they use the "controversy" to set up yet another match between the two after Colter goes on a verbal rampage.

Backstage, Josh Mathews interviewed Ryback, who said he should have been champion six months ago. He said thing change tonight because Ryback Rules...

5. Kane and Daniel Bryan vs. Seth Rollins and Roman Reigns in a tornado match for the WWE Tag Team Championship. Cole said Team Hell No has held the titles for 245 days, which usually means there's a title change coming. However, JBL asked if he was trying to jinx them. The crowd was kind of flat as the match got underway, but it didn't take long for the wrestlers to get them into the action.

Kane and Bryan dominated the early action and the crowd was hot when Bryan performed a suicide dive onto both opponents. Back in the ring, Kane hit a top rope clothesline on Rollins, then Bryan followed up with a top rope headbutt. Bryan went for a cover, but Reigns recovered and broke it up.

Bryan caught Reigns in the No Lock, but Rollins clotheslined Kane on the top rope and then broke up Bryan's hold. Kane came back with a chokeslam on Rollins. Later, Reigns speared Kane, but was unable to put him away. In the end, Reigns had Bryan up in Torture Rack position. Rollins went to the top rope and came down with a foot/knee onto Bryan's head. Reigns covered Bryan and got the 1-2-3. Dean Ambrose came out afterward and The Shield celebrated and then posed with their title belts...

Seth Rollins and Roman Reigns defeated Kane and Daniel Bryan in a tornado match to win the WWE Tag Team Championship.

Powell's POV: A good match. I would have preferred a standard tag match between the two teams. The tornado gimmick didn't add much to the match, but I really wish they would have been given more time. Of course, the big thing is that all three members of The Shield now have gold, which makes this a newsworthy show already.

Renee Young, Wade Barrett, Titus O'Neil, and Mick Foley spoke at the same podium that was used for the pre-show. They spoke about The Shield and hyped the post show...

6. Randy Orton vs. Big Show in an Extreme Rules match. Orton looked to the hometown crowd and flashed a smile in reaction to the big ovation they gave him. Orton got off to a fast start and had the crowd with him. Big Show caught him and slowed the pace down. Show set up two chairs and placed a ladder over them. Show performed a side slam on Orton in the ring for a two count.

At 7:45, Show gently placed Orton on top of the ladder and then went to the ropes for a Vader Bomb. Orton rolled out of the way and Show landed on the ladder. The referee got the ladder and one of the chairs out of the ring quickly. Orton caught Show on the ropes and performed a hanging DDT off the top rope.

Orton came up selling his shoulder. He looked to the rowdy crowd and fired them up before striking the Viper's Pose and hitting Show with an RKO. The crowd chanted along as the referee counted, but Big Show took the wind out of their sails by kicking out at two. A very good near fall.

later, Orton RKO'd Big Show onto a chair, but that didn't put Show away either. Orton had Big Show down and it looked like he was setting up for the RKO. However, he shook his head and flashed a devilish grin to the crowd. Orton backed up and performed the punt kick on Show and then pinned him...

Randy Orton pinned Big Show to win an Extreme Rules match in 13:00.

Powell's POV: A good match. Orton did a really good job of working up his hometown fans. They definitely liked him, but his facials and gestures made them that much louder. I like the way they built up to the punt kick by having Orton go for a pair of RKO's before resorting to the kick.

A video package recapped the John Cena and Ryback storyline...

7. John Cena vs. Ryback in a Last Man Standing match for the WWE Championship. Ryback dominated early on. Cena got a little offense, but Ryback knocked him down with a clothesline and then caught him with shoulder blocks in the corner. Cena came back when he lifted his feet into a charing Ryback. However, Ryback caught him coming off the ropes and aggressively slammed him down.

Ryback shook the ropes while looking to the crowd for heat. He didn't get much. Referee Charles Robinson counted whenever one of the wrestlers was down. The announcers replayed footage of Ryback aggressively slamming Cena down powerbomb style. Cena went for an Attitude Adjustment, cut Ryback avoided it and slammed him down again.

At 6:35, Cena and Ryback traded punches and Cena got the better of it. He followed up with a shoulder block, but then Ryback caught him when he bounced off the ropes again. Ryback performed a fallaway slam that drove Cena through a table that was set up in the corner of the ring.

Later, Cena and Ryback fought in mid-ring. Cena got the better of it and powerbombed Ryback. Cena stumbled to the corner and used the ropes to stay up while Ryback struggled to get back to his feet at eight. At 10:55, Ryback caught Cena with a clothesline. He went for a second, but Cena avoided it and then tripped him up and applied the STF. Cole pointed out that there are no submissions allowed in the match.

Ryback acted like he was out in the hold. Cena released it and went to ringside and brought a table back inside the ring with him. Ryback recovered, but Cena fought him off and performed the Attitude Adjustment that drove Cena through the table. Once both men got back to their feet, Cena went to the ropes and was caught by Ryback.

Ryback put Cena down with Shellshocked. The crowd seemed into the match, yet was unresponsive for Ryback's finisher. He yelled out to them and there were some boos. Cena got back to his feet at nine from Shellshocked. Ryback pulled Cena toward the ring post and then grabbed a chair from ringside.

Before Ryback could use the chair, Cena kicked it into him. Cena recovered and then speared Ryback through the timekeepers (and apparently now instant replay guy's) area. They both got back to their feet and fought near the ball on the floor. Ryback pulled out a small piece of the hockey boards and slammed it on Cena.

Cena came back and applied the sleeper hold. He eventually let it go once Ryback was down. Cena placed Ryback on a table where two guys were typing on Mac computers (they have better laptops than Triple H). Cena brushed the laptops aside and then went up a few feet onto the bottom bowl of the arena and jumped onto Ryback and drove him through the table.

Once Ryback got back to his feet, Cena greeted him with a fire extinguisher and sprayed it at him repeatedly. Cena held the extinguisher over his head, got a running start, and slammed it on Ryback. Rinse and repeat with the fire extinguisher. Ryback got back to his feet an was going for the AA, when Ryback slipped out, picked up Cena, and drove him through the lights on the stage.

Both men disappeared behind the lights on the stage. Referee Robinson sold it well by acting surprised and confused. He ran backstage and both men were down and were already being tended to. Somehow, Ryback was on the ground, while Cena apparently landed perfectly on a single bar, which he eventually fell from.

Ryback was helped out of the area by a trainer and a referee. Meanwhile, one of the trainers placed a brace around Cena's neck and then the trainers and referees loaded Cena onto a gurney. The crowd chanted for Mick Foley for some reason. Cena was loaded onto a stretcher and wheeled away...

John Cena fought Ryback to an apparent no-contest in a Last Man Standing match in 25:00.

Powell's POV: A finish that won't please the live crowd or those who ordered this pay-per-view specifically for that match, but I like it a lot. Cena and Ryback worked a long and violent match and the spot was just good enough that it looked impressive. There was a flash from the lights, but not a big over the top pyro burst. The only thing cheesy was Cena lying on the single bar once they went backstage because it's just impossible to believe he would have landed that way. Obviously, the idea is that the war is just beginning and we're headed for a big rematch. If Cena treats it seriously and doesn't downplay his injuries or laugh off Ryback, they might actually make some money. However, they really need to do everything they can to get Ryback over as a heel because he's getting more of a non-reaction than anything.

The announcers spoke at ringside. JBL said "we get carried away sometimes" and said they went too far. Cole showed the footage again. Lawler said this may be on the promotion and they went too far... A video package set up the main event...

At ringside, the announcers said they are using a new steel cage that was specifically designed for Brock Lesnar and Triple H. Cole said it was reinforced and about a foot taller. The announcers made their predictions at ringside. Lawler said Triple H had more to lose than Lesnar...

Justin Roberts introduced the main event. He said the only way to win is by pinfall, submission, or by having both feet touch the floor. Brock Lesnar was interrupted and he made his entrance with Paul Heyman. Once they made it to ringside, Triple H ran out without music and attacked Lesnar from behind. Hunter threw Lesnar inside the ring and then jumped off the ropes and attacked him to start the match...

8. Brock Lesnar (w/Paul Heyman) vs. Triple H in a cage match. Triple H threw Lesnar into the cage a couple times and then performed a spinebuster. JBL said Matt Hughes was behind the announcers and was there to back up Lesnar. Lesnar sold a knee injury after he did a running knee and Triple H moved, causing Lesnar to crash it into the cage.

Brock picked up Hunter and performed a running slam, then yelled about his knee. "Oh, my knee, Paul," Lesnar said. Ugh. Triple H targeted Lesnar's knee. The crowd was cheering for Triple H, but the familiar sounds of silence in between spots that could be heard in their previous matches was back.

Lesnar applied a kimura, but Hunter pounded on Lesnar's bad knee to break it. Lesnar came back with a clothesline. Heyman told the referee to open the door. Lesnar limped toward the corner, but Triple H clipped it from behind. Hunter made a play for the door, but Heyman shoved the referee out of the way and slammed the door on Hunter's head. Brock hit the F5 on Hunter and was only able to get a two count.

"What do we do?" Heyman asked Lesnar. Brock told him to get him a chair. "Okay," Heyman said before obliging. Lesnar took the chair and struck Triple H over the back. Lesnar told Heyman that his knee was really bad. Heyman told him to shake it off. Cole expressed outrage over Heyman's response.

Powell's POV: It looks like they could be setting up a Lesnar face turn given the way he is injured and Heyman is encouraging him to continue. It plays into what Triple H said about Heyman seeing his meal ticket go away if he loses here. Perhaps the idea is that Heyman is a step ahead. Could we see C.M. Punk or someone else attack Lesnar at the end of the night?

Triple H continued to work over Lesnar's knee and applied the Figure Four at 12:30. "Brock, don't tap," Heyman yelled at Lesnar. Brock eventually rolled the Figure Four over to put the pressure on Triple H. Lesnar hopped on one leg and climbed up the ropes. Triple H, who was by the door and could have seemingly left the cage, instead opted to struck Lesnar's bad knee with a chair.

Triple H ended up on the top rope and smiled to the fans. Triple H pulled out a silver sledgehammer that was strapped to the top of the cage. Lesnar swept Hunter's legs out from underneath him, knocking him down from the top rope. Lesnar grabbed the sledgehammer. Before Lesnar could use the weapon, Triple H knocked it away and then applied the Sharpshooter.

Heyman pleaded with Lesnar to get out of the hold. Heyman eventually entered the cage and charged at Triple H. Hunter released the hold, kicked Heyman, and then performed a Pedigree him. Lesnar stood up and tried to use the sledgehammer again, but Triple H kicked him and Pedigreed him. However, Lesnar kicked out of a pin attempt for a good near fall.

At 17:50, Triple H picked up the sledgehammer. However, Heyman reached up from the mat and struck Hunter with a low blow. "That's my manager," Lesnar said. Funny. Brock continued to sell the knee injury as he used the ropes to stand and picked up the sledgehammer. Brock rammed the sledgehammer into Hunter.

Lesnar got back to his feet and held up his arms, drawing boos from the crowd. Lesnar hobbled over to Triple H and let out a primal scream. The announcers questioned whether Lesnar could have left the cage. Lesnar hoisted up Triple H and performed the F5 on Triple H and pinned him to win the match. Lesnar placed the sledgehammer on Hunter. JBL said the message was that if you live by the sword you die by the sword...

Brock Lesnar defeated Triple H in a cage match in 20:15.

The announcers spoke and then turned it over to the panel that will host the post show. Triple H was shown being tended to by trainers. Hunter crawled to the ropes. The announcers narrated a replay of Lesnar performing the F5 for the win, and then having his hand raised on the stage by Heyman. Back in the ring, Hunter rolled out of the ring and was helped to the back as his music played and he received a polite applause to close the show...

Powell's POV: A strange match, yet compelling from start to finish. I really thought they were turning Lesnar. He looked sympathetic while selling the knee as Heyman sadistically told him to keep fighting. It would have been a bold move and arguably premature, but I don't think anyone would have seen it coming. Perhaps they planted the seeds for something down the road. The end result with Lesnar going over left the crowd pretty quiet. The fans were very quiet as Lesnar limped his way toward the back.

Overall, I enjoyed the show. It was newsworthy with The Shield winning gold, and the finish of the Cena vs. Ryback match should take their feud to the next level. It wasn't a red hot show, yet they didn't bore us with unadvertised comedy silliness or filler matches that no one cared about. It was a quality pay-per-view event with some title changes and a surprising finish or two. Chris Shore and I will discuss it in detail later tonight, and I will be back on Monday with the WWE Raw Hit List. Thanks for watching along with me.

RECOMMEND THIS ARTICLE:




READ OUR INSIDER NEWS BEFORE ANYONE ELSE!

BECOME A MEMBER FOR JUST $7.50 A MONTH (or less with a year-long sub) - GET THE FIRST LOOK AT EXCLUSIVE INSIDER DOT NET NEWS, TONS OF EXCLUSIVE AUDIO CONTENT, MEMBER MESSAGE BOARD ACCESS, START YOUR OWN BLOG, AND VIEW THE SITE WITHOUT ANY ADVERTISING: SIGN ME UP (or MORE INFO)
---
RELATED ARTICLES FROM MGID AFFILIATE SITES...
---
WWE PPV Reports • Latest Five Articles
2/23 Shore's 2014 WWE Elimination Chamber results and review: The Shield vs. The Wyatt Family, Randy Orton vs. Daniel Bryan vs. John Cena vs. Sheamus vs. Christian vs. Cesaro in the Elimination Chamber
1/26 Powell's 2014 WWE Royal Rumble results and review: 30-man Royal Rumble match, Randy Orton vs. John Cena for the WWE World Heavyweight Championship, Brock Lesnar vs. Big Show, Daniel Bryan vs. Bray Wyatt
1/26 Shore's 2014 WWE Royal Rumble results and review: Randy Orton vs. John Cena for the WWE World Heavyweight Championship, Brock Lesnar vs. Big Show, The Road to WrestleMania begins
12/15 Powell's WWE TLC results and review: John Cena vs. Randy Orton in a TLC match for the WWE Championship and the World Hvt. Championship, C.M. Punk vs. The Shield, Daniel Bryan vs. The Wyatt Family
12/15 Shore's WWE TLC results and review: Randy Orton vs. John Cena in a TLC match to unify the WWE and World Heavyweight Championships, Daniel Bryan vs. The Wyatt Family, C.M. Punk vs. The Shield, WWE Tag Title four-way
11/24 Powell's WWE Survivor Series results and review: Randy Orton vs. Big Show for the WWE Championship, John Cena vs. Alberto Del Rio for the World Hvt. Championship, C.M. Punk and Daniel Bryan vs. Luke Harper and Erick Rowan
---