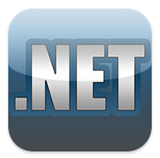 GOT AN IPHONE, IPAD, IPOD TOUCH, SAMSUNG GALAXY TAB, OR ANDROID PHONE?
THEN BE SURE TO DOWNLOAD OUR NEW FREE APP
(or SEARCH "pro wrestling" in App Store or Android Marketplace)

---
1/27 Shore's WWE Royal Rumble results and review: C.M. Punk vs. The Rock for the WWE Championship, 30-Man Royal Rumble match, Alberto Del Rio vs. Big Show in a Last Man Standing match for the World Hvt. Championship
Jan 27, 2013 - 06:30 PM
---
By Chris Shore



Dot Net Members can look forward an exclusive audio review of the WWE Royal Rumble pay-per-view with Jason Powell and Chris Shore later tonight. Join us on the ad-free version of the website by signing up right now via the Dot Net Members' Signup Page. We also encourage you to download our FREE apps on iPhone, Android, and Amazon Fire.

WWE Royal Rumble
Aired live on pay-per-view
Phoenix, Arizona at U.S. Airways Center

Pre Show

Tony Dawson and Matt Striker opened the show cold from ringside as video was shown of people coming into the arena. They ran down the card and sent it to Josh Matthews in the back, who was with Big Show. Matthews setup the video of Big Show losing the belt to Alberto Del Rio. Matthews started to ask a question, but Show cut him off and asked why he didn't show the video of Show burying Del Rio under the table. My YouTube locked up as Big Show started to answer his own question, but I didn't see any of it. When I got the feed back, it was in the middle of the Royal Rumble video…

Shore's Slant: Dammit. Show was starting to get good there. I never have luck with this stupid YouTube show.

Antonio Cesaro and his flag made their entrance. Miz was out next as a video recapped what happened with the two of them and Ric Flair…

Miz vs. Antonio Cesaro for the United States Championship. Miz worked several side headlocks to start. Cesaro came back with a tilt-a-whirl backbreaker for two. Cesaro worked his methodical style. He hit several uppercuts and the gut wrench suplex for two and a pop-up back breaker for two. Miz hit his combo back breaker/neck breaker to start his comeback and Dawson popped a little too much.

Miz went for a top rope move, but Cesaro moved. Miz landed awkwardly and sold the leg. He drove Cesaro into the corner and flipped Cesaro down. He started to hook the figure four, but Cesaro kicked him away and rolled to the floor. He crawled half under the ring and slammed Miz into the apron when Miz tried to drag him out. He rolled Miz back in the ring and hit the neutralizer for the win…

Antonio Cesaro retained the United States Championship by pinfall at 7:37.

Shore's Slant: An OK match with the right ending. I expect Miz to eliminate Cesaro in the Rumble to keep this thing alive. I don't think Miz legit hurt himself, but it could be. It was a nasty landing.

A great Rock vs. Punk video aired, but it died halfway through and the show never came back on. This was a WWE problem, as was the one during the Big Show promo at the beginning. Looks very bush league.

The Royal Rumble

The opening video hyped the Rumble match and CM Punk vs. Rock. The pyro popped, and Michael Cole, Jerry "The King" Lawler, and JBL checked in on commentary. Lilian Garcia ran down the rules for a Last Man Standing match and Big Show made his entrance as videos recapped the feud.

Backstage, Ricardo was asking Del Rio if he was sure he could beat Show again in a last man standing match. Ricardo suddenly marked out and pointed. Del Rio turned around to see Bret Hart standing there. Hart said Del Rio was like a Mexican Bret Hart. He told Del Rio to give that "fat tub of goo" what he deserved. Del Rio walked off and Ricardo babbled about how awesome Bret was. Bret gave Ricardo his sunglasses and Del Rio grabbed Ricardo to walk out…

1. Big Show vs. Alberto Del Rio (w/Ricardo Rodriguez) in a Last Man Standing match for the World Heavyweight Championship. Show started quickly with chops and power strikes. Del Rio reversed a whip and hit a low drop kick. He followed with two more kicks and a hurricanranna that stretched the imagination just a bit too far. He followed with a seated senton from the top and the step-up enziguri.

Del Rio went for the cross arm breaker, but Show lifted him up and hit a modified electric chair. Del Rio rolled near the ropes, and Ricardo pulled Del Rio's feet out to break the ten count. Show went to the floor and grabbed a chair, but Del Rio hit a drop kick when Show climbed in the ring. Del Rio took the chair and hit Show with it about 10 times. Apparently they don't have the same rules as the video game where you only get four swings with a weapon.

Del Rio jumped off the top rope with the chair, but Show caught him by the throat and hit a chokeslam. Del Rio made his feet at nine, but he immediately fell from the ring. Show followed and slammed Del Rio on the floor for a seven count. Show had Del Rio by the hair, so Del Rio kicked Show in the nuts. He followed with a superkick that Show sold for a nine count.

The fight spilled up the ramp and Big Show slammed Del Rio against some of the lights. One of the bulbs fell off and Show hit Del Rio with it before destroying the light against the rigging. Show setup a table and climbed onto the light rig. He pulled Del Rio up by the hair and then chokeslammed him through the table from the rigging. Del Rio barely beat the count and fell down immediately. Show looked shocked.

Show kicked Del Rio back down the ramp to the ring. Show cocked for the WMD, but Del Rio saw it and rolled to the floor. Show followed and grabbed the stairs. He threw them at Del Rio and they hit the post. Ricardo hit Big Show from behind, but Show dropped him. Show went to spear Del Rio through the barricade, but Del Rio moved and Show crashed through alone.

Del Rio hit Show with a chair six or seven times. He put Show's arm through the V in the stairs and hit the arm with the chair. He sprayed Show with a fire extinguisher and Show rolled into the ring. Del Rio slid in and hooked the cross arm breaker. Ricardo ran up with a roll of duct tape to tape Show's feet to the bottom rope. Del Rio broke the hold and the ref counted Show out…

Alberto Del Rio retained the World Heavyweight Championship at 17:00.

Shore's Slant: Great match with a lame ending. I like Del Rio winning, and he was super over with the Phoenix crowd, but physically restraining a person in a last man standing match has always annoyed me personally. Still, a great opener that told a perfect story right up till the end.

Backstage, Striker interviewed Dolph Ziggler, AJ, and Big E Langston. He asked what spot Ziggler was taking. Ziggler said he was taking number one because that was who he is. Striker started to say only two people who had ever won from that spot when AJ cut him off. She asked him how fast and far he could run in five seconds. She started to count down, and Langston snatched the mic away.

Langston used a over the top sports reporter voice to ask Ziggler what he was going to do when he won tonight. Ziggler said he would cash in his briefcase to win the World Championship and then go on to headline WrestleMania and win the WWE Championship…

A video had Antonio Cesaro, The Prime Time Players, Randy Orton, John Cena, Wade Barrett, Sheamus, and Ryback put over the Rumble match and their pending win. A video recapped Cesaro's win over Miz earlier…Rhodes Scholars made their ring entrance. Hell No was out next…

2. Rhodes Scholars vs. Hell No for the WWE Tag Team Championships. Rhodes and Bryan started. Bryan caught Rhodes in a surfboard almost immediately. Bryan tagged out while still holding the move and Kane hit a drop kick for two. Cody hit a surprise drop kick and tagged in Sandow. Kane slammed him and tagged in Bryan. Bryan hit his drop kick in the corner with Kane's whip helping. Bryan chopped Sandow down with kicks and tagged Kane back in. Kane kicked Sandow to the floor and tossed Cody beside him when he ran in. Kane tossed Bryan over the top onto the heels.

Bryan rolled Sandow back in the ring and tagged in. Sandow shoved Bryan away and Cody pulled the ropes down to cause Bryan to spill to the floor. Cody tagged in and went to work on Bryan's leg. Sandow tagged back in and hit the elbow of disdain for two. Cody tagged back in and stopped Bryan from making a tag, but Bryan hit a DDT and tagged Kane as Cody tagged Sandow.

Kane ran his comeback, but Sandow hit a swinging neck breaker for two. Kane grabbed Sandow by the throat and then Cody when he ran in. They pushed him back to the corner and hit a double suplex, but Bryan got the blind tag. Sandow covered Kane but the ref waved him off. Bryan hit a missile drop kick and hooked on the Yes/No lock for the win…

Hell No retained the WWE Tag Team Championships at 9:14.

Shore's Slant: Mediocre match and wrong finish. I guess we get more Hell No silliness now.

The Royal Rumble by the Numbers video aired…again…Backstage, Vickie Guerrero gave Hell No their Rumble entry numbers. Bryan showed Kane his number, but Kane refused to show his number to Bryan. Kane said Bryan would feel inadequate. Kane said it was bad strategy to reveal your number. He said he would see Bryan out there. Bryan said not if he saw him first. Kane held up his number and said he doubted it…

A video recapped the Royal Rumble Fan Fest and the winner of the NXT tournament, Bo Dallas…Justin Roberts announced the Royal Rumble match. Dolph Ziggler made his entrance, but AJ and Big E didn't come to the ring. Ziggler took a mic and said he was standing in the spotlight as he should. He said when the night was over he would still be standing in the spotlight as the winner. He said he didn't care who number two was. Number two was… Chris Jericho! Phoenix popped huge for him…

The Royal Rumble. Both guys got quick false eliminations and the fans chanted "You still got it" for Jericho. Jericho hit a top rope superplex just as time expired. Cody Rhodes was entrant number three. The heels quickly overpowered Jericho and tried to eliminate him. Jericho is sporting new tattoos on his left arm. Kofi Kingston was entrant number four. He came in flying around the ring and gave Ziggler a falsie.

Santino Marella was number five. Good to see he isn't seriously hurt. Santino power walked in and tossed all four men over the top, but they all landed on the apron. Santino hit the cobra on Kofi, but Jericho chopped him and Ziggler followed with a super kick to eliminate Sandino at 6:02.

Drew McIntyre was entrant six. He came in fighting everyone and they all brawled. Jericho did the two foot dangle but pulled himself back onto the apron. Titus O'Neal was entrant seven and clotheslined Kofi and Cody at the same time. Jericho tossed McIntyre to the apron and eliminated him at 9:51 with the springboard dropkick.

Goldust was entrant eight and Cody looked upset. Cody called for his brother and Goldust ran down. They fought for a second and then Ziggler ran over. Cody hit the drop down punch on Ziggler and then Goldust did the same to Cody. Cool spot. David Otunga was entrant nine. The crowd could not possibly have been less enthused.

Heath Slater was entrant 10. OK, maybe they could have cared less than Otunga. Sheamus was entrant 11 and the crowd woke up again. Sheamus cleaned house and eliminated Titus O'Neal at 16:04 by throwing Otunga into him. He hit a Brogue kick to eliminate Otunga at 16:24. Tensai was entrant 12 to slow things back down.

Brodus Clay was entrant 13. JBL called him the love child of Latoya Jackson and Bigfoot. Goldust tried to eliminate Cody and they both went over the top to the apron. Cody went back over the top and whipped Goldust into the post to eliminate him at 19:56. Rey Mysterio was entrant 14. He didn't get the pop I expected, but the string of 619s he hit did.

Darren Young was the 15th entrant. Brodus Clay was gang eliminated at 22:13. Tensai was eliminated next. Kofi was tossed over next, but he landed on Tensai's back. Tensai slammed him on the Spanish announce table. Kofi stood on the table and thought about jumping. He finally asked JBL for his chair and moved it around as Bo Dallas was the 16th entrant. Kofi used the chair like a pogo stick to get back to the ring.

Darren Young was eliminated at 24:58. The Godfather was entrant 17. He was eliminated immediately by Dolph Ziggler. Wade Barrett was entrant 18. John Cena was 19. Cena eliminated the Heath Slater and Cody Rhodes at 29:10 and 29:15 respectively. I watch online and had a network hiccup so I missed the next two entrants, but Jason's report assures me Damien Sandow was 20, Daniel Bryan was 21, and Antonio Cesaro was 22.

Entrant 23 was Khali. He made 10 men in the ring. Kane was entrant 24 but no eliminations. Zack Ryder was 25. He went right after Ziggler. Kane eliminated Khali suddenly at 37:45. Bryan sneaked up behind him and eliminated Kane at 37:55. Bryan was tossed over the rope and Kane caught him. He held Bryan like he did when AJ was kissing him. Bryan begged him to put him in the ring, but Kane dropped him at 38:32.

Randy Orton was 26. He ran in and hit a double rope DDT on Bo Dallas and Ziggler. He followed with an RKO on Ryder and eliminated him at 40:06. Jinder Mahal was 27. Call me crazy but I don't think that number does well this year. Cena back dropped Cesaro to eliminate him at 41:05.

Miz was 28, but he fought with Cesaro on the ramp before getting in the ring. Cole said Miz had a hurt ankle from the match earlier. Sheamus eliminated Jinder Mahal by knee lift at 42:47. Sin Cara was 29. Guess we know who 30 is. Sin Cara came in kicking. Bo Dallas eliminated Wade Barrett at 44:32 by just powering him over. Wade Barrett ran back from the ramp and pulled Bo Dallas over to eliminate him at 45:27. Barrett hit the bull elbow to knock Dallas out. Ryback entered at 30.

Ryback tossed Sandow immediately at 46:37. Sin Cara jumped off the top rope and Ryback just swatted him away. Ryback gorilla pressed Sin Cara over at 47:02. Miz was right out after that at 47:12. Jericho took out everyone with Code Breakers, but Ziggler hit a super kick to eliminate Jericho at 48:03. Orton went on an RKO tear and then hit the rope DDT on Ryback. Ryback came right back and clotheslined Orton over the top at 49:30.

The final four were Dolph Ziggler, Sheamus, John Cena and Ryback. Sheamus almost immediately eliminated Ziggler at 50:02. Cena took Ryback down and then he and Sheamus looked at the Mania sign and went at each other. Cena ran his comeback, but Ryback hit the meathook clothesline on the five knuckle shuffle.

Ryback tried for Shell shocked on Sheamus, but Sheamus slid out and hit the White Noise instead. Sheamus queued up for the Brogue kick on Ryback. He charged, and Ryback tossed him over at 52:40. Cena and Ryback circled each other as Ryback got the crowd chanting "Feed me more."

Cena went right at Ryback, but Ryback hit a spinebuster. He backed up for the clothesline again, but Cena hit the drop toe hold and locked on the STF until Ryback passed out. Cena picked Ryback up and set him on the top rope, but Ryback woke up and came off in a Thesz press move. He slammed Cena's head off the mat a few times and then lifted Cena on his shoulder. He ran for the ropes, but Cena slipped out and eliminated Ryback to win the Rumble. Cena celebrated while pyro popped…

John Cena won the Royal Rumble at 55:17.

Shore's Slant: Very good Rumble match with several good surprises. Obviously the Jericho surprise was the biggest, at least for me, but Goldust was a nice surprise and it was even fun to see the Godfather. Ziggler got to show out and even Bo Dallas made a big splash. Hard to complain about the match. It is very easy to complain about the winner, but this shouldn't be a surprise. I think this also tips the next match, but let's see what they can do anyway, yeah?

A video recapped the Rock and CM Punk feud. Josh Matthews tried to interview the Rock and Shield, but Rock took the mic and did his "Finally" gimmick. He cut a promo about going through adversity. He even mentioned his mom who beat cancer and was there to see him. She was shown in the audience. He said CM Punk had dismissed them all, but tonight was the night "we" beat CM Punk and "we" become champion, proving that all of the WWE Universe was special…

CM Punk made his ring entrance to good heat. Rock got the pop you would have expected. Justin Roberts had the old school ring introductions. When Punk was introduced he ran forward and bumped into a dancing Rock while holding the title over his head. Crazy big fight feel to this match. Have fun folks…

4. The Rock vs. CM Punk (w/Paul Heyman) for the WWE Championship. They started fast and Rock clotheslined Punk to the floor. Rock followed and slammed Punk on the barricade. He pulled the topper off the Spanish announce table but then put it back. Heyman hit Rock as the ref checked on Punk, allowing Punk to hit a clothesline on Rock. He hit a front suplex across the barricade and rolled Rock in the ring.

Punk went after the midsection as Cole sold the Shield attack that had Rock spitting up blood. Punk stepped on Rock's stomach and then whipped his feet on him. Punk sold the "internal injuries," and Punk hit another front suplex over the top rope for two. Punk stomped Rock in the corner, and Heyman got in a cheap shot when the ref broke it up.

Punk hit a springboard drop kick that spilled Rock to the floor. Cole immediately called attention to Punk favoring the "surgically repaired knee." Punk went to the top rope and hit a diving elbow that continued to tweak the knee. He rolled Rock in the ring and Rock went right for the knee. Punk pulled the tights and sent Rock the floor where he dove on him.

Punk missed a top rope elbow and Rock attacked the knee. Rock went for Rock Bottom, but CM Punk hit elbows and lifted for GTS. Rock grabbed the knee and dropped Punk for the sharpshooter. Punk rolled it up into an anaconda vice. Rock rolled Punk over into a pinning position to get Punk to break the hold.

Rock punched back and went for the Rock Bottom again. Punk jumped on his back and went for a crucifix pin. Rock rolled through and hooked the sharpshooter, but Punk made the ropes and rolled to the floor. Rock followed and cleared the Spanish announce table. He slammed Punk on it and then laid Punk on top. He threw punches, but Punk hit a surprise kick.

Both men climbed on the table. Punk called for the GTS, but Rock hooked for the Rock Bottom. The table collapsed before Rock could hit the move and both men sold. Rock rolled back in the ring to break the count and then hit the Rock Bottom on the floor. He rolled Punk back in the ring and covered for two. Nice recovery.

Rock stood Punk up and Punk hit a roundhouse kick at 17:30. Both men made their feet at nine and a half. They traded blows in the middle of the ring and Rock hit a spinebuster. Phoenix came completely unglued. Rock hit both ropes and spun up for the People's Elbow, but the lights went out. They stayed out for a long time and you could hear voices and what sounded like wild dogs.

Cole screamed that it was the Shield, but you couldn't see anything. There was the crack of the table collapsing and the lights stayed out another few seconds. When they came back on, Rock was knocked out on top of the collapsed table. Punk smiled and then looked at the ref and shrugged his shoulders. He pantomimed that he didn't see what happened. Punk went to the floor and rolled Rock in the ring and covered for the pinfall victory at 21:26.

Punk celebrated in the ring and Vince McMahon's music hit. He walked to the stage and said Punk's celebration was over. He said technically they didn't see the Shield but he wasn't stupid. He started to strip Punk, but Rock grabbed a mic and cut him off. He said McMahon couldn't take the title from Punk, he was. He demanded Vince restart the match. Vince thought it over and agreed.

The ref called for the bell and Punk attacked. He hit a clothesline in the corner and then the top rope elbow for two. Punk called for GTS and lifted for it. Rock slid out and shoved Punk into the ropes. He hit the spinebuster and the People's Elbow for the win…

The Rock won the WWE Championship by pinfall at 23:19.

Post-match, Rock celebrated with the fans in Phoenix for several minutes. Cole closed by welcoming everyone to the Road to WrestleMania…

Shore's Slant: I loved, loved, loved that match and hated the overbooked ending. When Punk won, I had already thought that Rock might prevent Vince from stripping Punk at Monday's Raw as a way to set up the rematch at Elimination chamber, but they blew their load right here. I was pleasantly surprised they found a way to get the Shield involved because I thought that was the best storyline, but the ending killed it for me. I don't mind Rock winning at all, but I would have rather not had the Shield involved and have Rock go over in a shocking way instead of the big finisher elbow and saved that for the Chamber

It was still a great match and will be in the consideration for match of the year for most people, but I think the ending creates enough wiggle room for something to top it. I assume we still get the rematch with Punk cashing in, but then what does the "Raw" chamber match become? They could always just have one chamber match I guess, but I think people are used to seeing two. I guess we start to find out tomorrow. Jason Powell and I will be back with Member's Exclusive audio later tonight. Thanks for watching along with me tonight.

Questions? Comments? Anyone, anyone? Let me hear from you. Email me at css3238@gmail.com or tweet me @TheShoreSlant with whatever is on your mind.

And read my first work of fiction: The Following Contest is a Dark Match available exclusively on ebook for all eReaders, smartphones, tablets, and PCs for only 99 cents.


RECOMMEND THIS ARTICLE:




READ OUR INSIDER NEWS BEFORE ANYONE ELSE!

BECOME A MEMBER FOR JUST $7.50 A MONTH (or less with a year-long sub) - GET THE FIRST LOOK AT EXCLUSIVE INSIDER DOT NET NEWS, TONS OF EXCLUSIVE AUDIO CONTENT, MEMBER MESSAGE BOARD ACCESS, START YOUR OWN BLOG, AND VIEW THE SITE WITHOUT ANY ADVERTISING: SIGN ME UP (or MORE INFO)
---
RELATED ARTICLES FROM MGID AFFILIATE SITES...
---
WWE PPV Reports • Latest Five Articles
2/23 Shore's 2014 WWE Elimination Chamber results and review: The Shield vs. The Wyatt Family, Randy Orton vs. Daniel Bryan vs. John Cena vs. Sheamus vs. Christian vs. Cesaro in the Elimination Chamber
1/26 Powell's 2014 WWE Royal Rumble results and review: 30-man Royal Rumble match, Randy Orton vs. John Cena for the WWE World Heavyweight Championship, Brock Lesnar vs. Big Show, Daniel Bryan vs. Bray Wyatt
1/26 Shore's 2014 WWE Royal Rumble results and review: Randy Orton vs. John Cena for the WWE World Heavyweight Championship, Brock Lesnar vs. Big Show, The Road to WrestleMania begins
12/15 Powell's WWE TLC results and review: John Cena vs. Randy Orton in a TLC match for the WWE Championship and the World Hvt. Championship, C.M. Punk vs. The Shield, Daniel Bryan vs. The Wyatt Family
12/15 Shore's WWE TLC results and review: Randy Orton vs. John Cena in a TLC match to unify the WWE and World Heavyweight Championships, Daniel Bryan vs. The Wyatt Family, C.M. Punk vs. The Shield, WWE Tag Title four-way
11/24 Powell's WWE Survivor Series results and review: Randy Orton vs. Big Show for the WWE Championship, John Cena vs. Alberto Del Rio for the World Hvt. Championship, C.M. Punk and Daniel Bryan vs. Luke Harper and Erick Rowan
---