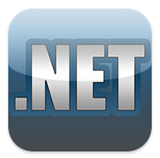 GOT AN IPHONE, IPAD, IPOD TOUCH, SAMSUNG GALAXY TAB, OR ANDROID PHONE?
THEN BE SURE TO DOWNLOAD OUR NEW FREE APP
(or SEARCH "pro wrestling" in App Store or Android Marketplace)

---
1/27 Powell's WWE Royal Rumble results and review: C.M. Punk vs. The Rock for the WWE Championship, 30-Man Royal Rumble match, Alberto Del Rio vs. Big Show in a Last Man Standing match for the World Hvt. Championship
Jan 27, 2013 - 10:00 PM
---
By Jason Powell



Dot Net Members can look forward an exclusive audio review of the WWE Royal Rumble pay-per-view with Jason Powell and Chris Shore later tonight. Join us on the ad-free version of the website by signing up right now via the Dot Net Members' Signup Page. We also encourage you to download our FREE apps on iPhone, Android, and Amazon Kindle Fire.

WWE Royal Rumble
Aired live on pay-per-view
Phoenix, Arizona at U.S. Airways Center

Pre Show

Tony Dawson and Matt Striker introduced the show from ringside and ran through the Royal Rumble match lineup...

Backstage, Josh Mathews interviewed Big Show. Footage aired of Show losing the title to Alberto Del Rio. Back live, Show got upset because they didn't show footage of him getting the better of Del Rio on Smackdown.

Show said winning the lottery doesn't make you a good businessman. He said Del Rio hit the lottery. Show said no one has the ability to beat him twice. "Not twice, not twice, not happening," he said. The feed cut out on Youtube and the WWE website at the same time.

The Royal Rumble stats video was shown...

1. Antonio Cesaro vs. The Miz for the U.S. Championship. Cesaro waved the U.S. flag on his way to the ring. Striker sided with Cesaro by saying he agreed with him when it comes to how Miz embodies everything that's wrong with the United States. Cesaro popped the crowd by catching Miz with a great power slam for a two count at 2:00.

Cesaro continued to control the offense and threw a flurry of punches into Miz's gut in the corner. Miz came back with a kick, but Cesaro caught him with a backbreaker moments later. Cesaro went for another powerslam, but Miz slipped out and hit the Reality Check for a two count at 5:10.

Miz jumped off the top rope and landed awkwardly. He came up selling an ankle injury. The announcers noted that the referees were allowing the match to continue. Huh? Miz rolled up Cesaro for a two count. He followed up by clipping the back of Cesaro's knee. The "woooo" calls began. In the end, Cesaro hit the Neutralizer for the win...

Antonio Cesaro defeated The Miz to retain the U.S. Title in 7:35.

Powell's POV: A good opening match with a clean and decisive finish. Miz was protected a bit with the ankle injury. He landed awkwardly, but it looked like it was intended to be that way so he could sell the ankle. The crowd was into the match and Will Pruett noted from the building that Miz received a babyface reaction. There were a lot of generic "what a maneuver" and "what a reversal" calls from the announcers. It was nice to hear Striker side with the heel, as I liked his early work as a heel color commentator.

Dawson and Striker spoke at ringside and transitioned into the hype for the WWE Championship match. A video aired to hype C.M. Punk vs. The Rock to conclude the free preview show...

WWE Royal Rumble Pay-Per-View Coverage

The opening video started with a countdown clock that started at ten and worked it's way down. "Time, you can never have enough," the narrator said. He said every second counts and everything can change. Footage aired of past Rumble moments and current WWE stars. The video shifted to C.M. Punk vs. The Rock and featured past and present footage of Rock...

Michael Cole introduced the show from ringside along with JBL and Jerry Lawler...

Big Show made his entrance. Alberto Del Rio and Ricardo Rodriguez were shown talking backstage. Ricardo was skittish about Show. They bumped into Bret Hart, who told Del Rio that he reminded him of a Mexican Bret Hart. Ricardo, who had the Mexican bucket, marked out for Bret, who gave him his glasses...

Powell's POV: The Mexican Bret Hart? Can I change my prediction of Del Rio dropping the strap? Del Rio and Ricardo were a little too comedic prior to a big title defense for my liking. Man, they really made Show stand in the ring a long time.

1. Alberto Del Rio (w/Ricardo Rodriguez) vs. Big Show for the Last Man Standing match for the World Hvt. Championship. Before the match, Ricardo walked out wearing the shades and did the Bret pose before introducing Del Rio, who came out through the entrance. JBL went off on how Del Rio's uncle Mil Mascaras is the "biggest egomaniac on the planet."

Big Show controlled the early action in the ring. They went to ringside and Del Rio fired back and got an eight-count on Show. They fought up to the set area, where Show grabbed a piece of the hanging set and slammed it over Del Rio. It broke like a florescent lightbulb.

Show climbed onto the hanging piece of the set and pulled Del Rio up by the hair. Show chokeslammed Del Rio off the set and through a table on the floor. Wow. Del Rio crashed through the table and landed on some of the small fractured pieces of the set. Del Rio got up at nine for a big pop.

Show took Del Rio back to the ring and set up for the knockout punch. Del Rio rolled out to ringside to avoid it. Show tossed Ricardo to the ground and then tried to spear Del Rio, who moved, causing Big Show to crash through the timekeeper's wall. Show got to his feet at nine. Del Rio hit him with a chair across the back five times.

Del Rio placed Big Show's arm across a piece of the ring steps and then slammed a chair onto it. "Oh, shit," Show said. The censors earned their keep by muting it out. Del Rio sprayed a fire extinguisher at Show. They made it back inside the ring at 15:45 as as "This is awesome" chant broke out.

Del Rio applied the Cross Arm Breaker. Ricardo recovered and wrapped tape around Big Show's legs and the bottom rope. "Big Show has been hogtied," Cole exclaimed. JBL responded, "No, not like this." The crowd counted in Spanish and Del Rio got the ten count and the win...

Alberto Del Rio defeated Big Show in a Last Man Standing match to retain the World Hvt. Championship in 17:00.

Powell's POV: A fun match following the initial slow paced Show dominance in the opening minutes and despite the weak finish. If they want to establish Del Rio as a babyface champion, he can't win matches with Ricardo essentially winning the match for him. The announcers talk of Del Rio finding a way to win afterward didn't even ring true.

Backstage, Matt Striker interviewed Dolph Ziggler, AJ, and Big E Langston. Dolph complained that Vickie is jaded. He said he was choosing No. 1 "because that's what I am." Striker said only a couple people have won from the No. 1 spot. A.J. cut him off. Langston took the mic and used a mock reporter voice and asked Ziggler what his plans are after he wins the Rumble match.

Dolph said he's going to do something no one else has ever done before. He said he's going to unify the the WWE and the World Hvt. Championship on the grandest stage of them all...

Powell's POV: Well, that was an unexpected voice from Langston. I've enjoyed his act a lot more when he's been quiet thus far. One can only assume that Ziggler is going to have a big night in the Rumble considering they gave him promo time. Will he be the guy Cena eliminates to win the match?

Antonio Cesaro, The Prime Time Players, Randy Orton, John Cena, Wade Barrett, and Sheamus delivered separate, brief pre-taped promos in front of a black backdrop.

Powell's POV: I wish we would have seen those promos on Raw and Smackdown rather than at the Rumble. They did their most effective Royal Rumble match hype during the actual pay-per-view.

At ringside, Cole said a lot of people think Ryback is the favorite to win the Rumble match. He's screwed. Lawler said he expects there to be a lot of surprises. They narrated footage of Antonio Cesaro beating The Miz to retain the U.S. Title in the free preview match...

2. Kane and Daniel Bryan vs. Cody Rhodes and Damien Sandow for the WWE Tag Team Championship. Bryan put Cody in the surfboard early on. JBL said quoting Dr. Shelby was like quoting Hannibal Lecter. The crowd wasn't so hot early on. Bryan worked hard to get them into it by playing to them after executing a suicide dive.

Sandow rammed Bryan back-first into the ring apron a couple times. Cody and Sandow worked over Bryan and the crowd remained quiet. Later, Kane took a Sandow neckbreaker awkwardly. Bryan tagged himself in. Rhodes Scholars teamed up for a suplex on Kane.

Bryan entered the match with a missile dropkick on Sandow, who had no idea he'd tagged in. Byran shoved Cody into a chokeslam from Kane. Bryan applied the No! Lock on Sandow, who tapped out. Cole said Dr. Shelby deserves the Nobel Peace Prize...

Kane and Daniel Bryan defeated Cody Rhodes and Damien Sandow to retain the WWE Tag Team Championship in 9:35.

Powell's POV: Disappointing match and the crowd reaction was surprisingly flat. The Kane and Bryan act is getting a little old, but I thought the live crowd was still get into the Bryan "Yes" and "No" stuff more than they did. I was ready for a title change. It's getting hard to take Rhodes Scholars as threats to Kane and Bryan after all these losses. I don't want to see them go back to this as a pay-per-view match without doing a television title change first.

An ad aired for the Elimination Chamber, which takes place on February 17... The Royal Rumble stats video aired...

Backstage, Kane and Daniel Bryan celebrated their win. Vickie Guerrero excused herself and handed them their Rumble match entry numbers. She wished them luck and cackled as she walked away. Bryan showed Kane his number. He got upset when Kane wouldn't show Bryan his number.

"It's the rule," Bryan said. "I'll show you mine, you show me yours." Kane told him he would feel very inadequate. He said it's bad strategy to reveal your number to anyone. "See you out there, partner," Kane said. Bryan said not if he sees him first. Kane said that was very unlikely... An ad aired for Raw Roulette...

Powell's POV: Cute comedy from Kane and Bryan. They definitely still have their moments.

The announcers aired highlights of the Royal Rumble FanFest event...

Justin Roberts said it was time for the Royal Rumble match. Dolph Ziggler came out with Big E Langston and AJ. He made out with one of them. Let your imagination run wild! Okay, it was AJ. Dolph took the mic and said he stands alone in the spotlight exactly where he belongs. He said he doesn't even care who number two. Chris Jericho's music played and the crowd popped huge...

Powell's POV: Dolph gets more mic time. Very cool to see Jericho return in this spot given his history with Ziggler. An unexpected surprise. Yes, he wore the light bright jacket. A great way to start the Rumble.

3. The 30-Man Royal Rumble match. Ziggler and Jericho started things off and Cole recalled that Jericho's loss to Ziggler resulted in his contract being terminated. Jericho has a new tattoo on his left bicep and another on the same forearm. The fans chanted "You've still got it" at Jericho, who superplexed Ziggler as the buzzer went off.

Cody Rhodes was the No. 3 entrant. Jericho fought off the heels and applied the Walls of Jericho on Rhodes until Ziggler struck him from behind. Kofi Kingston was entrant No. 4. Kofi went after Rhodes while Ziggler and Jericho fought. Ziggler went after Kingston and had to avoid the Trouble in Paradise kick. Kingston tried to eliminate Ziggler by tossing him over the top rope, but Ziggler held on.

The No. 5 entrant was Santino Marella, who made his first appearance since having his neck injury scare. Santino got everyone over the top rope, but not to the floor. They surrounded him and roughed him up. Santino Marella was the first man eliminated via Cody Rhodes at 6:05.

The No. 6 entrant was Drew McIntyre. Dolph tossed Jericho over the top rope and Jericho skinned the cat. The No. 7 entrant was Titus O'Neil. He picked up Kingston and did a "Millions of Dollars" before dropping Kofi down on his knee. Drew McIntyre was eliminated by Chris Jericho at 9:25. The Y2J chants fired up again.

The No. 8 entrant was Goldust. Cody was shown shaking his head. There were three guys dressed up in Goldust costumes in the crowd who lost their minds. Goldust entered and went toe-to-toe with Cody. Ziggler tried to intervene, but Cody dropped onto his back and gave him the Goldust punch. Goldust and Cody went at it again.

The No. 9 entrant was David Otunga, who had a black eye, presumably from Jennifer Hudson kicking his ass. Okay, that's probably not what happened. The No. 10 entrant was Heath Slater, who threw punches at Kingston early on. The crowd was flat until the ten-second countdown clock popped up.

The No. 11 entrant was Sheamus. Cole noted that Sheamus won last year's Royal Rumble match. Sheamus got O'Neil on the ring apron and hit him with forearms to the chest. Titus O'Neil was eliminated by Sheamus in 15:55. Sheamus grabbed Otunga and hit him with the same shots to the chest and then Brogue Kicked him to the floor. David Otunga was eliminated by Sheamus in 16:15.

The No. 12 entrant was Tensai. Pretty routine action until the countdown clock again. The No. 13 entrant was Brodus Clay. Cameron and Naomi came out and danced with Clay on the stage for an abbreviated version of his entrance. The women headed backstage and Clay entered the ring.

Cody and Goldust went at it again. Cody ended up on the ring apron. Goldust charged, but Cody caught him with a shoulder. They fought for position and eventually Cody got back inside the ring and ran Goldust into the ring post, and he tumbled to the floor. Goldust was eliminated by Cody Rhodes at 19:45.

The No. 14 entrant was Rey Mysterio, who wore a singlet along with his usual pants. Mysterio performed a top rope splash and came up holding his wrist briefly. The No. 15 entrant was Darren Young. Brodus Clay was eliminated by a group of wrestlers at 22:00. The announcers credited Young with making the difference.

Tensai was eliminated by Kofi Kingston at 22:10. Dolph took a shot at Kingston, who was on the apron. Kingston acted wobbly, but he simply jumped onto Tensai's back at ringside. Kingston went from Tensai's back to the Spanish broadcast table. The No. 16 entrant was Bo Dallas, who didn't get any reaction.

Kingston teased jumping from the table, but other wrestlers were waiting. Kingston grrabbed one of their chairs and used it as a pogo stick. Kofi got back in the ring and Young charged. Not a good idea. Darren Young was eliminated by Kofi Kingston in 24:20. Moments later, Cody hit the Beautiful Disaster on Kingston. Kofi Kingston was eliminated by Cody Rhodes in 24:25.

The No. 17 entrant was Godfather, who came to the ring with a couple of his ho's. He entered the ring and was dropkicked. The Godfather was eliminated by Dolph Ziggler in 25:50. The No. 18 entrant was Wade Barrett.

Powell's POV: If the ring starts to get full, get ready for Ryback. I wonder if he will get to 11 and then have to face Kane, who holds that 11 eliminations record.

The No. 19 entrant was John Cena, who got a mixed reaction. Cena entered the match and a group of wrestlers jumped onto him. Heath Slater was eliminated by John Cena at 29:10. Cena wasn't finished. Cody Rhodes was eliminated by John Cena in 29:15. Cena tried to eliminate Jericho, but he was unsuccessful.

The No. 20 entrant was Damien Sandow. Mysterio came close to using a hurcanrana to eliminate Sandow, but he was knocked out seconds later. Rey Mysterio was eliminated by Wade Barrett in 30:55. Jericho applied the Walls of Jericho on Cena for a big pop.

The No. 21 entrant was Daniel Bryan. The crowd was into Bryan more this time around as they cheered "Yes!" when he dished out a round of kicks. Dueling "Cena Sucks" and "Let's Go Cena" chants fired up briefly. The No. 22 entrant was Antonio Cesaro.

Powell's POV: Dot Net Member Efren is at the show and noted that referee Scott Armstrong held up the X symbol when Darren Young was eliminated.

The No. 23 entrant was The Great Khali. Not much of a reaction for Khali, who performed a series of chops once he painfully made his way to the ring. The No. 24 entrant was Kane. Cole noted that Kane has been in a record 16 Rumble matches and this is his 14th Rumble in a row. He added that Kane eliminated 11 men in the 2001 Rumble to set the record for most eliminations.

The No. 25 entrant was Zack Ryder. The Great Khali was eliminated by Kane in 37:45. As Kane was standing by the ropes, Bryan approached from behind. Kane was eliminated by Daniel Bryan in 37:50. Bryan was knocked into Kane's arms by Antonio Cesaro. They had a "yes" and "no" moment. Daniel Bryan was eliminated by Antonio Cesaro/Kane in 38:10.

The No. 26 entrant was Randy Orton. Randy hit hanging DDT's on Ziggler and Dallas. Orton hit the RKO on Ryder. Zack Ryder was eliminated by Randy Orton in 40:10. The No. 27 entrant was Jinder Mahal. Lawler recalled Jinder guaranteeing that one member of 3MB would win the Rumble. Antonio Cesaro was eliminated by John Cena at 41:00.

The No. 28 entrant was The Miz. Cesaro was leaving when Miz came out. They fought at ringside. Cole noted that Miz injured his ankle during their match. Miz hobbled a bit as he entered the ring. Sheamus made Jinder Mahal a goddamn liar by kneeing him off the apron. Jinder Mahal was eliminated by Sheamus at 42:50. The No. 29 entrant was Sin Cara.

Powell's POV: The No. 30 entrant should be Ryback. The Shield are not in the Rumble match and they can't interfere in the main event without costing Punk the title. Will they jump Ryback?

Bo Dallas and Wade Barrett fought near the ropes. Wade Barrett was eliminated by Bo Dallas at 44:50. Cole noted that Dallas had been in the ring for 20 minutes. Barrett ended up pulling Dallas from the ring. Bo Dallas was eliminated by Wade Barrett at 45:30. Barrett hit the Bull Hammer on Barrett at ringside.

The No. 30 entrant was Ryback. Damien Sandow was eliminated by Ryback at 46:30. Sin Cara went after Ryback. He went to the ropes and dove at him. Ryback swatted him down to the mat. Sin Cara was eliminated by Ryback at 47:00. Miz attacked Ryback. The Miz was eliminated by Ryback at 47:10.

Jericho hit a Codebreaker on Ryback and then hit a series of them on the other wrestlers. He ended up on the ring apron and caught himself, but Ziggler dropkicked him. Chris Jericho was eliminated by Dolph Ziggler in 47:50. Orton hit a series of RKO's Cena, Sheamus, and Ziggler, and then followed up with a hanging DDT on Ryback.

Orton struck the Viper's Pose. Ryback recovered. Randy Orton was eliminated by Ryback in 49:20. Ziggler ended up on the ring apron and was Brogue Kicked by Sheamus. Dolph Ziggler was eliminated by Sheamus in 49:55.

The final three men were Cena, Sheamus, and Ryback. They all looked at one another. Sheamus and Cena went after Ryback and joined forces for a suplex. They both stopped and looked at the WrestleMania sign and then traded punches. Ryback recovered and hit the Meathook Clothesline on Cena.

Sheamus got Ryback up and slammed him down with White Noise. Sheamus stood tall while Cena and Ryback were down. Sheamus signalled for the Brogue Kick. He went for the move, but Ryback recovered and dumped him over. Sheamus was eliminated by Ryback at 52:35.

The final two entrants were Ryback and John Cena. Ryback got a Feed Me More chant going. Cena did the "You Can't See Me" hand gesture and punched him. Ryback came back with a spinebuster. He fired up the Feed Me More chant again. Ryback went for the Meathook clothesline, but Cena tripped him up and applied the STF.

Ryback acted like he passed out from the STF even though it hadn't been on that long. Cena took him to the ropes, but Ryback recovered and did a Thesz Press onto him. Ryback slammed Cena's head into the mat several times. He picked up Cena for a slam, but Cena slipped out and pushed him over the top rope and to the floor. Ryback was eliminated by John Cena in 55:00.

John Cena won the 30-man Royal Rumble match in 55:00.

Cole said Cena was the fourth man to win two Rumble matches. He said there was Hogan, Michaels, Austin, and now Cena. Pyro went off as Cena pointed to the WrestleMania sign. He went up to a camera on the floor and said he was going to WrestleMania. He went to ringside and stood next to guys wearing the anti-Cena shirts and said again that he was going to WrestleMania...

Powell's POV: A good Rumble match. The Jericho surprise got things off to a great start and was cool to see him stick around that long. The final four felt a little rushed. It seemed obvious that Orton was going to be eliminated right after he had his big series. I like the way they stopped and let fans soak up the vibe of the final three. I also like that it was last year's winner and the two big favorites. The final elimination felt a little anticlimactic. I expected a bigger battle between Cena and Ryback. No sign of Mark Henry, Hurricane Helms, Shelton Benjamin, Chris Masters, or Carlito. As noted prior to the show, the last four were in Phoenix for an indy show. Henry may have been visiting, but it's still possible he makes his return on television this week.

A video set up the C.M. Punk vs. The Rock match...

Backstage, Josh Mathews interviewed The Rock, who delivered the "Finally" line. Mathews disappeared from the picture. Rock spoke about adversity through his college days. He said he was down to seven bucks in his pocket at age 24. He said we've all been through that type of adversity.

Rock brought up friends and family going through cancer. He mentioned his mom had cancer and wasn't promised tomorrow but was here tonight. Rock's mother was shown in the crowd. Rock brought up Punk saying the people don't matter, which drew boos. Rock offered his hand to the people who have faith, who get knocked down and get right back up. He said he was offering his hand and would end 438 days of misery. He said that when he gets the 1-2-3 it's proof that we matter and we all become one...

Powell's POV: My apologies for the delay, but I was holding my hand out to the television.

Justin Roberts handled the in-ring introductions for the main event. Censor guy came in handy again when Punk was jawing with a fan at ringside...

4. C.M. Punk (w/Paul Heyman) vs. The Rock for the WWE Championship. They charged at one another to start the match. Rock got the edge with punches, but Punk caught him with kicks. Rock came back with a clothesline. They went to ringside. Rock started to take the Spanish broadcast table apart. Punk recovered with a kick and rolled Rock inside the ring. Punk put the Spanish announcer table back together and bowed at the announce team. Hilarious.

There were dueling chants for Rock and Punk. They went back to ringside, where Heyman slammed his arm on Rock's back. Rock no-sold the shot and glared at Heyman, who backed off and may have yelled "Mommy." Punk saved Heyman by attacking Rock from behind.

Back inside the ring, Punk applied the hold on Rock in mid-ring. Once they got back to their feet, Rock fired punches at Punk. Rock ran the ropes, but Punk caught him with a kick that knocked him back down to the mat. Punk walked over Rock. Censor guy continued to earn his check by muting something Rock yelled while selling. Heyman took another cheap shot at Rock.

Rock leaned his head in between the ropes. Punk sprinboarded off the second rope and dropkicked Rock. Cole said Punk landed gingerly on the left knee he had surgically repaired. Punk went to the top rope and hit Rock with a forearm on the floor at ringside. Punk clutches his knee a bit, and Cole played up the knee issues again at 9:00.

Back inside the ring, Rock targeted Punk's knee with kicks. Punk grabbed Rock by the tights and pulled him through the ropes and to the floor. Punk stood up and performed a suicide dive at 10:00. With Rock back in the ring, Punk went for a springboard move and missed (as usual). Punk sold the knee. Rock kicked Punk's back a few times and then slammed Punk's knee onto the mat at 10:45.

Punk came back and went for the GTS, but Rock blocked it and tried to apply the Sharpshooter. Punk rolled through and put Rock in the Anaconda Vice. Rock rolled Punk over into a pin for a two count and forced him to break the hold. Rock fired back with punches and a DDT at 12:30.

At 13:10, Rock went for the Rock Bottom, but Punk held on and tried to lock in the Anaconda Vice. Rock countered into the Sharpshooter. Punk eventually reached the ropes to break the hold. They went back to ringside and Rock tore the Spanish announce table apart. Punk fired back and got Rock on top of the table.

Punk signaled for the Go To Sleep on the table, but Rock countered with the Rock Bottom. However, the table collapsed underneath them in an unplanned spot. Rock came up holding his knee in pain, but he recovered and rolled back inside the ring to break the referee's count. Rock rolled back to the floor and performed the Rock Bottom on the floor instead at 16:30. Rock rolled Punk back inside the ring for a two count.

Rock got to his feet first. Punk stood up and blasted Rock with a big kick to the head. They both fell to the mat and laid there as Heyman pounded the mat and the referee counted them down until got to their feet. Rock and Punk exchanged punches in the ring.

The Rock set up for the People's Elbow. Just as he was about to drop the elbow, the lights went out. Commotion could be heard, but no one could be seen. Cole yelled that it was The Shield and they had put Rock through their announce table. When the lights came on, Rock was laid out on the broken table and The Shield were nowhere to be found. "Chioda, it was The Shield!" Cole yelled.

Punk smiled in the ring. He held up his arms as if he didn't know what happened. Heyman did the same at ringside. Punk limped toward Rock and mocked the fans by pointing to his eyes as if to ask them if they actually saw what happened. Punk yelled at Cole that he has nothing to do with The Shield. Punk rolled Rock inside the ring and pinned him.

C.M. Punk pinned The Rock to retain the WWE Championship in 21:25.

JBL defended the referee because he couldn't call what he didn't see. Cole was livid that Punk won with help from The Shield. Punk celebrated in the ring with the title belt as Heyman applauded him.

Vince McMahon's music played and he strutted onto the stage. Vince said that Punk's celebration was over. He recalled telling Punk that if The Shield interfered in the match he would strip him of the title. Vince asked if Punk thought he was stupid. "It is my duty as chairman of the board to officially..." The Rock interrupted with a mic on the floor. "We ain't ending this night like that," Rock said. "You ain't taking it from him, I am. We start the match now." Vince said Rock had it and the match would restart now.

C.M. Punk (w/Paul Heyman) vs. The Rock for the WWE Championship was restarted. Rock hobbled back into the ring and Punk roughed him up and connected with a top rope elbow for a good near fall. Punk went for the GTS, but Rock shoved him off and followed up with a spinebuster. The Rock performed the People's Elbow and scored the clean pin...

The Rock pinned C.M. Punk to win the WWE Championship in 1:50 following the restart.

After the match, Rock got the title belt and pointed at it and then climbed onto the second rope to celebrate. Later, Rock held up the title belt in mid-ring and appeared to say, "Son of a bitch, we did it" to close the show...

Powell's POV: I am fine with most of what happened, but the goddamn People's Elbow was the finisher? Really? I've never been a hater of the move. It's fun comedy and all, but it's just not the move that should lead to the WWE Championship changing hands. Why not a Rock Bottom? Anyway, the false finish caught me off guard and I thought it might actually be the finish. Then again, I wasn't paying attention to the clock at the time, so that may have ruined it for some people.

Overall, the outcomes of the the main event and the Rumble match were predictable for most (except some of us stubborn folks when it came to the Rumble) and it seems to set up the predictable rematch of Rock vs. Cena. I was entertained by those two big matches even if Cena winning the Rumble wasn't what I wanted to see, and I can't blame WWE a bit for going back to a match that did big box office last year. I'll have more to say in Dot Net Members' audio tonight with Chris Shore, and on Monday in the WWE Royal Rumble Hitlist.

RECOMMEND THIS ARTICLE:




READ OUR INSIDER NEWS BEFORE ANYONE ELSE!

BECOME A MEMBER FOR JUST $7.50 A MONTH (or less with a year-long sub) - GET THE FIRST LOOK AT EXCLUSIVE INSIDER DOT NET NEWS, TONS OF EXCLUSIVE AUDIO CONTENT, MEMBER MESSAGE BOARD ACCESS, START YOUR OWN BLOG, AND VIEW THE SITE WITHOUT ANY ADVERTISING: SIGN ME UP (or MORE INFO)
---
RELATED ARTICLES FROM MGID AFFILIATE SITES...
---
WWE PPV Reports • Latest Five Articles
2/23 Shore's 2014 WWE Elimination Chamber results and review: The Shield vs. The Wyatt Family, Randy Orton vs. Daniel Bryan vs. John Cena vs. Sheamus vs. Christian vs. Cesaro in the Elimination Chamber
1/26 Powell's 2014 WWE Royal Rumble results and review: 30-man Royal Rumble match, Randy Orton vs. John Cena for the WWE World Heavyweight Championship, Brock Lesnar vs. Big Show, Daniel Bryan vs. Bray Wyatt
1/26 Shore's 2014 WWE Royal Rumble results and review: Randy Orton vs. John Cena for the WWE World Heavyweight Championship, Brock Lesnar vs. Big Show, The Road to WrestleMania begins
12/15 Powell's WWE TLC results and review: John Cena vs. Randy Orton in a TLC match for the WWE Championship and the World Hvt. Championship, C.M. Punk vs. The Shield, Daniel Bryan vs. The Wyatt Family
12/15 Shore's WWE TLC results and review: Randy Orton vs. John Cena in a TLC match to unify the WWE and World Heavyweight Championships, Daniel Bryan vs. The Wyatt Family, C.M. Punk vs. The Shield, WWE Tag Title four-way
11/24 Powell's WWE Survivor Series results and review: Randy Orton vs. Big Show for the WWE Championship, John Cena vs. Alberto Del Rio for the World Hvt. Championship, C.M. Punk and Daniel Bryan vs. Luke Harper and Erick Rowan
---