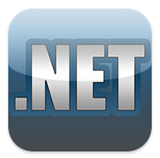 GOT AN IPHONE, IPAD, IPOD TOUCH, SAMSUNG GALAXY TAB, OR ANDROID PHONE?
THEN BE SURE TO DOWNLOAD OUR NEW FREE APP
(or SEARCH "pro wrestling" in App Store or Android Marketplace)

---
11/18 Shore's WWE Survivor Series results and review: C.M. Punk vs. Ryback vs. John Cena for the WWE Championship, Big Show vs. Sheamus for the World Heavyweight Championship, Team Foley vs. Team Ziggler
Nov 18, 2012 - 06:30 PM
---
By Chris Shore



Dot Net Members are following along with live coverage on the members side portion of our newly updated free iPhone app, while corresponding in the newly revamped members' forum. They can look forward an exclusive audio review of WWE Survivor Series with Jason Powell and Chris Shore later tonight. Join us on the ad-free version of the website by signing up right now via the Dot Net Members' Signup Page. We also encourage you to download our FREE apps on iPhone, Android, and Amazon Fire.

WWE Survivor Series
Aired live on pay-per-view
Indianapolis, Ind. at Bankers Life Fieldhouse

Pre Show

YouTube and I never get along at first, and sure enough, I didn't get the feed until Dolph Ziggler was shown backstage talking to his team. Ziggler announced that David Otunga would replace Cody Rhodes. The team didn't like the pick. Ziggler said he needed a unified team with him as captain. Alberto Del Rio said that makes sense, and when Ziggler gets eliminated in the first five minutes, everyone should follow his lead. They bickered for a while and finally settled down as Ziggler promised they would win tonight…

Shore's Slant Bet on David Otunga being eliminated by Randy Orton in the first 30 seconds.

A video recapped the World Heavyweight Championship feud…3MB made their over choreographed entrance. Good to see McIntyre back after taking time off for the death of his mother. CoBro was out next…

3MB (w/Drew McIntyre) vs. Santino Marella and Zack Ryder. Santino and Slater started. Santino took quick control and tagged in Ryder. Ryder whipped Slater to the ropes, but McIntyre grabbed Slater's pants to stop him, causing Ryder to miss the drop kick. Santino got the hot tag and put on the cobra sock, but Slater punched him and too the sock. He wiped his nose with it and threw it to the floor. Ryder got the hot tag and hit the Broski boot on Mahal. Slater ran in and took the Rough Ryder, but McIntyre hit Ryder with a casted arm and Jinder followed with his finisher for the win…

3MB defeated Zack Ryder and Santino Marella at 6:09.

Shore's Slant Mostly painless match. I hate 3MB, and Santino and Zack have overstayed their welcome with WWE creative, but it was a fair match. I don't understand Matt Striker's hatred of Ryder though. He was vicious on commentary.

The announce team hyped the US Championship match and Josh Matthews interviewed R-Truth. Matthews tried to ask Little Jimmy a question, but Truth said there wasn't anyone there and asked Matthews if he was talking to imaginary people now. Truth said he would win the title and bring it back to the USA tonight. Matthews reiterated that and added that R-Truth had denied little Jimmy existed. Truth said Jimmy was in the bathroom and made Matthews apologize. Truth then asked Jimmy if he lined the toilet seat with toilet paper and washed his hands…

Shore's Slant Kill me now.

A video recapped the WWE Championship feud…

Survivor Series PPV

A video hyped the Survivor Series match, as well as the two world title matches. The opening pyro popped, and Michael Cole, Jerry "The King" Lawler, and JBL checked in on commentary. Ring entrances for an unannounced Survivor Series match occurred…

1. Brodus Clay, Justin Gabriel, Tyson Kidd, Sin Cara, and Rey Mysterio vs. Tensai, Primo, Epico, and the Prime Time Players in a Survivor Series match. Everybody got a chance to show off their offense. The cycle ended when Tensai tagged in against Sin Cara and an "Albert" chant broke out. The heels worked over Sin Cara in their corner. Tensai tried to knock down the babyfaces, but Clay blocked it and tagged in. All hell broke loose and everyone ended up on the floor except for the big men. Clay tried to do his overhead toss with Tensai but botched the hell out of it. Tensai clotheslined him and hit a Senton to eliminate Clay. Brodus Clay was eliminated at 8:24.

Gabriel ran in and kicked Tensai. Tensai slammed him down and hit another senton, but Gabriel kicked out. Um…OK. Tensai went for another, but Gabriel moved and rolled Tensai up for the elimination. Tensai was eliminated at 10:22. Tensai popped right up and clotheslined Gabriel hard before leaving the ring. Gabriel got a tag to Kidd, but Kidd took a beating too. Titus O'Neil went for a kick, but Kidd moved and Titus got tied up in the ropes. Kidd hit a sick looking kick and rolled Titus up with a cool move for the elimination. Titus O'Neil was eliminated at 13:50.

Darren Young ran in and attacked Kidd. Epico tagged in and Kidd slapped on a sudden Sharpshooter for a submission elimination. Epico was eliminated at 15:00. Primo attacked from behind and beat Kidd down, but Kidd hit a drop kick as Primo jumped off the top rope and tagged in Rey. Rey hit a string of offense, but missed 619 on Primo. Primo went for the backstabber, but Rey held the ropes. He rolled Primo up for an elimination. Primo was eliminated at 17:31. Young ran in but took a 619 from Rey. All four members hit a top rope move on Young to finish the match…

Justin Gabriel, Tyson Kidd, Sin Cara, and Rey Mysterio won a Survivor Series match at 18:27.

Shore's Slant Fun match and perfect opener for a show like this. They got plenty of time, and Tyson Kidd was the star of the match in ring. Good stuff.

Backstage, Kaitlyn was walking toward the ring when a blonde attacked her. Kaitlyn fought back and pulled the wig off to reveal Aksana. Aksana ran off and Eve walked up. She asked if Kaitlyn was OK, she would hate for something to happen to her before their match. Kaitlyn shoved her down and repeated the line back to Eve. Both women made their ring entrances…

2. Kaitlyn vs. Eve for the Divas Championship. Kaitlyn attacked at the bell and Eve started running. Kaitlyn slammed Eve on the apron several times and rolled her in the ring. Eve went to the ropes and the ref held Kaitlyn back, allowing Eve to recover and hit a kick to the gut and another to the head. Eve choked Kaitlyn in the ropes and stole the Madison Rayne wave to play to the crowd. Eve locked in a figure four head lock with the arm pinned in and neither Lawler or JBL knew what to call it.

Kaitlyn suddenly tossed Eve over the top rope and then rolled her back in the ring. Eve begged and begged, but Kaitlyn slapped her and tossed her around. She hit a gut buster and covered for two. Eve tried to climb out of the ring, but Kaitlyn grabbed her foot. Eve pulled the ring curtain up on the apron and kicked Kaitlyn away. She went to the floor and Kaitlyn followed. When Kaitlyn stepped on the apron, Eve pulled the curtain out and Kaitlyn bumped on the apron. Eve rolled her back in and hit her neckbreaker for the win…

Eve retained the Divas Championship at 7:02.

Shore's Slant Pretty good match from the ladies. I liked the finish. I don't think I've ever seen that gimmick used before. I don't like Eve's new beauty queen wave thing as it's been done to death, but a good match nonetheless.

A video recapped Team Ziggler's bickering on the pre-show. Team Foley was in their locker room and everybody was arguing except for Orton, who sat in a locker getting ready. Foley calmed everyone down and gave them a pep talk. He had then bring their hands in and do a "Bang, bang" on three. Orton didn't participate, so Foley asked if he was with them. Orton said, "I hate you," and walked off. Foley told Kofi that meant Orton was ready…

Shore's Slant That is my personal favorite Randy Orton promo of all time!

Antonio Cesaro made his ring entrance and cut a promo bashing the US for celebrating Thanksgiving. He said the only thing America had to be thankful for was that he was their champion. Truth was out next…

3. R-Truth vs. Antonio Cesaro for the United States Championship. Cesaro took quick control and a "USA" chant broke out. Truth fought back and hit all of his spot, but he missed the axe kick and Cesaro hit his uppercut. He followed with the neutralizer for the win…

Antonio Cesaro retained the US Championship at 6:58.

Shore's Slant Hard to get excited for this match. Truth has never meant less, and Cesaro hasn't been treated right as the champ yet.

A TLC commercial had David Otunga soliciting for legal services until Sheamus hit him with a chair…A Rock tweet showed him asking who would win the triple threat tonight, and then saying it didn't matter. They asked people to Tout about Rock and the title…A video recapped the AJ saga from this week on Raw and her tweet about her evidence about Vickie. AJ made her ring entrance and said she figured out that the best way to cover up your own problems was to accuse someone of the same thing. Vickie Guerrero came out and got in the ring, telling AJ to stop it.

AJ showed pictures of Vickie photoshopped with Ricardo Rodriguez and a burrito, Jim Ross and BBQ sauce, and Brodus Clay with Vickie in a leopard print unitard. AJ said she wanted Vickie to feel as ridiculous as she has felt over the past few weeks when reality slapped her in the face. Vickie said she was going to slap AJ in the face. AJ said if Vickie did, Vickie would lose her job. Out of nowhere, Tamina ran in the ring and took AJ out. She hit a Samoan slam and then a top rope splash to leave AJ knocked out. Vickie laughed at AJ and left…

Shore's Slant Uh…OK. I'm not really sure where this is going now. I mean, obviously we get AJ vs. Tamina, but I can't believe they did all that work for that match.

Backstage, Josh Matthews interviewed Paul Heyman. Heyman reminded everyone that Punk has been champion for 364 days. He said Punk would win tonight simply because he was the best in the world…A video recapped the Sheamus vs. Big Show feud. Both men made entrances for old school introductions…

4. Sheamus vs. Big Show for the World Heavyweight Championship. Both guys started fast brawling around. Sheamus tied Show in the ropes and hit his clubbing forearms. Show battled back and methodically picked Sheamus apart. Show hit a side slam for two and pounded on Sheamus while jawing with the fans. Hooked on a surprise sleeper, but Show just shrugged him off. Sheamus charged at Show, but Show moved and Sheamus hit the ring post.

Show hit a drop down elbow for two and climbed the ropes. Sheamus recovered and hit an electric chair on Show for two. Wow. Both men made their knees and traded blows while they stood. Show went for the WMD, but Sheamus ducked and hit a flying forearm. Sheamus went for the Brogue kick. Show caught the foot and grabbed for the chokeslam. Sheamus slipped out and hit White Noise for two. Sheamus went for the Brogue kick, but Show pulled Scott Armstrong in the way.

Refs and trainers ran out to check on Armstrong and Sheamus sold being upset about it. Show stalked behind and hit Sheamus with the WMD and pinned him with another ref counting the pinfall. Show was announced as the winner, but another official went to the floor and reversed the decision because Show pulled the ref in the way…

Sheamus defeated Big Show by disqualification at 14:44.

Post-match, Show was pissed off and cussed enough to get bleeped. He argued with the ref who reversed the decision. Sheamus rolled out of the ring and grabbed a chair. He hit Show with it and continued to hit him as Show crawled up the ramp, even focusing on the leg. Finally Show begged off and Sheamus threw the chair down and hit the Brogue kick to leave Show knocked out. Sheamus left and Show recovered enough to crawl as the crowd chanted for Ziggler…

Shore's Slant A pretty good match with the shenanigans I expected. I guess we know what the chairs match will be at TLC at this point. It's hard to say much more about this match as we knew it would just hold over till next month. They didn't meet last month's match quality, but it was still good, and had some nice spots.

Ring introductions for the main Survivor Series match occurred…

5. Dolph Ziggler, David Otunga, Alberto Del Rio, Wade Barrett, and Damien Sandow vs. Kofi Kingston, Daniel Bryan, Kane, The Miz, and Randy Orton (w/Mick Foley) in a Survivor Series match. Kofi and Otunga started. Kofi rolled him up immediately…but Otunga kicked out. Color me surprised. Otunga tagged in Sandow, who took a kick from Bryan and decided to leave. Kane grabbed him and rolled him back in the ring. Kane tagged himself in and chokeslammed Sandow to eliminate him. Damien Sandow was eliminated at 3:05.

Kane and Daniel Bryan argued about what happened. Kane shoved Bryan over the top rope. Ziggler hit the Zig Zag to eliminate Kane. Kane was eliminated at 3:45. Orton and Miz argued, but Orton shoved Miz away and went after Ziggler. Bryan tagged in and Ziggler slammed him down and tagged in Otunga. Otunga slammed Bryan and made an arrogant cover. Bryan kicked out and made Otunga tap to the No Lock. David Otunga was eliminated at 7:09.

Del Rio ran in and charged at Bryan. Bryan tossed him over the top rope and tagged in Kofi. Kofi hit his big moves and setup for Trouble in Paradise. Del Rio ducked, but Kofi hit a crossbody instead. Del Rio kicked out and Wade Barrett tagged in. He hit his spinning side slam and followed with the Bull Hammer for the win. Kofi Kingston was eliminated at 9:40. Orton ran in and worked over Barrett. Orton went to tag Miz, but Miz wouldn't tag him so Bryan tagged in. Barrett clotheslined Bryan over the top and tagged Del Rio. El Rio gathered Bryan from the floor and rolled him in the ring. Bryan tried to lock on the No Lock again, but Del Rio fought out and locked in the arm breaker for Bryan's elimination. Daniel Bryan was eliminated at 12:35.

Miz saw his first action of the night and worked Del Rio for just a moment before reaching for a tag from Orton. Orton paused before taking the tag to show they could work together. Miz tagged back in and Del Rio tagged in Barrett. Barrett murdered Miz and setup for wasteland, but Miz slipped out and hit the Skull Crushing Finale on Barrett to eliminate him. Wade Barrett was eliminated at 16:03. Del Rio ran in and took a DDT from Miz. Miz went for his clothesline in the corner, but Del Rio moved and followed with a backstabber out of the ropes to eliminate Miz. Miz was eliminated at 17:12.

Orton entered the match and Del Rio and Ziggler double teamed him. Del Rio jumped off the top rope, but Orton drop kicked him out of the air. Orton hit clotheslines on Del Rio and knocked Ziggler to the floor. Orton hit his scoop slam on Del Rio. Ricardo climbed onto the apron to distract him, and Orton set him up for the rope DDT. Del Rio hit the enziguri from behind for two. Ziggler ran in and tried for a drop kick, but Orton moved and Ziggler hit Del Rio. Orton tossed Ziggler into the post. Del Rio grabbed Orton and went for the arm breaker, but Orton slipped out and hit the RKO instead. Alberto Del Rio was eliminated at 21:00.

Orton setup for the RKO as Ziggler recovered. Ziggler held the rope and Orton crashed off the RKO. Ziggler followed with the Zig Zag, but only for two. Orton came right back and hit the rope DDT on Ziggler near the corner. He setup for the RKO, but changed his mind and backed up for the punt kick. He charged at Ziggler, but Ziggler recovered and hit a superkick and covered for the win…

Dolph Ziggler was the sole survivor at 23:41.

Shore's Slant Wow. Ziggler got a good win and yet it didn't seem like a good win ultimately. I can't say why because I'm not entirely sure why. The match was good. And it's good for Ziggler he was the sole survivor, but something is just…off. I do know I did like the opening Survivor Series match more than this one. With all the star power in this match, they never really had a coherent story going. It seemed like a bunch of different matches thrown together instead of a smooth narrative from start to finish. It wasn't a bad match, but I wasn't near as impressed as I thought I would be.

A video recapped the WWE Championship feud. John Cena was out first, followed by CM Punk and then Ryback. Interesting order…

6. John Cena vs. Ryback vs. CM Punk for the WWE Championship.Punk ran from Cena and then Ryback. Cena punched Punk finally and he and Ryback beat up Punk. Cena turned his back on Punk to face off with Ryback and Punk attacked Cena from behind. Ryback clotheslined Punk over the top, and he and Cena faced off.

They locked up and Ryback shoved Cena away. The "Let's go Cena/Cena sucks" dueling chants started. Cena hit a shoulder tackle and lifted for the AA, but Ryback escaped and hit his own shoulder block that knocked Cena to the floor. Punk attacked from behind and hit a snap suplex that Ryback no sold. Ryback gorilla pressed Punk and then hit a fall away slam. Punk rolled to the floor and Cena rolled in and hit a belly to belly on Ryback for one.

The fast pace kept up with guys quickly rolling in and out. Cena hit his slam on Ryback and threw his hand up for a Five Knuckle Shuffle, but Ryback no sold it and took out Cena. Ryback hit the meathook on Punk and lifted for his finisher. Punk was screaming "Help me," And Cena did, grabbing Ryback's leg and locking in the STF. Punk recovered and hit the top rope elbow on Cena in a cool looking spot.

Cena and Punk traded yea/boo punches. Ryback recovered and clotheslined both. He tossed both men to the floor and said, "Finish it." Ryback started to lift both men for Shellshock on the floor, but both Cena and Punk attacked Ryback and beat him down together. Cena and Punk looked at each other and worked together to suplex Ryback through the announce table.

Back in the ring, Cena hit first four moves of doom. Cena lifted for the AA, but Punk slipped out and hit GTS for two. Punk picked him up and Cena suddenly hit the AA for two. Both men struggled to their feet and Punk kicked Cena. Cena grabbed one and tried to lock in the STF, but Punk kicked him away and hit the high knee in the corner. Punk went for the bulldog, but Cena slipped away and hooked the STF.

Ryback popped up and dragged Cena from the ring. Ryback hit the meathook on the floor on Cena, and then rolled in the ring and hit one on Punk. Ryback hit shellshock on Punk and covered, but Cena broke the count. Cena lifted Ryback for the AA, but Ryback slipped out and hit shellshock on Cena. All of a sudden, Seth Rollins, Dean Ambrose and Roman Reigns from NXT rushed the ring and beat the crap out of Ryback. They rolled him to the floor and put him through the Spanish announce table. Punk rolled back in the ring and covered Cena for the pinfall victory. Post-match, Cena staggered from the ring to the back and Punk celebrated as the three NXT men left through the crowd…

CM Punk retained the WWE Championship at 17:58.

Shore's Slant What a crazy ass finish! The three NXT guys hit the ring so fast that for a minute I thought it was legit security attacking a fan who had run in. So now we have a guy who always wanted to be a WWE Superstar helping Pun last month, and now three more "wannbe" Superstars help him out. Could we see be seeing a Paul Heyman faction? Lots of people have talked about that being a good idea. You had to know there was going to be something here to keep the belt on Punk and Ryback strong, but I have to admit, I didn't think it would be this.

Overall a good PPV, but not a great one. The unannounced Survivor Series match was better than the announced one, and the top three matches were the only ones that even seemed to matter. This is what happens when you book on the fly and only have three weeks to prepare for your PPV. Still, they have some interesting scenarios going into TLC. I'll have more to say later tonight on the Member's Exclusive Audio Review with Jason Powell. Thanks for watching along tonight.

Questions? Comments? Anyone, anyone? Let me hear from you. Email me at css3238@gmail.com or tweet me @TheShoreSlant with whatever is on your mind.

And read my first work of fiction: The Following Contest is a Dark Match available exclusively on ebook for all eReaders, smartphones, tablets, and PCs for only 99 cents.


RECOMMEND THIS ARTICLE:




READ OUR INSIDER NEWS BEFORE ANYONE ELSE!

BECOME A MEMBER FOR JUST $7.50 A MONTH (or less with a year-long sub) - GET THE FIRST LOOK AT EXCLUSIVE INSIDER DOT NET NEWS, TONS OF EXCLUSIVE AUDIO CONTENT, MEMBER MESSAGE BOARD ACCESS, START YOUR OWN BLOG, AND VIEW THE SITE WITHOUT ANY ADVERTISING: SIGN ME UP (or MORE INFO)
---
RELATED ARTICLES FROM MGID AFFILIATE SITES...
---
WWE PPV Reports • Latest Five Articles
2/23 Shore's 2014 WWE Elimination Chamber results and review: The Shield vs. The Wyatt Family, Randy Orton vs. Daniel Bryan vs. John Cena vs. Sheamus vs. Christian vs. Cesaro in the Elimination Chamber
1/26 Powell's 2014 WWE Royal Rumble results and review: 30-man Royal Rumble match, Randy Orton vs. John Cena for the WWE World Heavyweight Championship, Brock Lesnar vs. Big Show, Daniel Bryan vs. Bray Wyatt
1/26 Shore's 2014 WWE Royal Rumble results and review: Randy Orton vs. John Cena for the WWE World Heavyweight Championship, Brock Lesnar vs. Big Show, The Road to WrestleMania begins
12/15 Powell's WWE TLC results and review: John Cena vs. Randy Orton in a TLC match for the WWE Championship and the World Hvt. Championship, C.M. Punk vs. The Shield, Daniel Bryan vs. The Wyatt Family
12/15 Shore's WWE TLC results and review: Randy Orton vs. John Cena in a TLC match to unify the WWE and World Heavyweight Championships, Daniel Bryan vs. The Wyatt Family, C.M. Punk vs. The Shield, WWE Tag Title four-way
11/24 Powell's WWE Survivor Series results and review: Randy Orton vs. Big Show for the WWE Championship, John Cena vs. Alberto Del Rio for the World Hvt. Championship, C.M. Punk and Daniel Bryan vs. Luke Harper and Erick Rowan
---