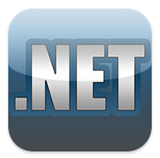 GOT AN IPHONE, IPAD, IPOD TOUCH, SAMSUNG GALAXY TAB, OR ANDROID PHONE?
THEN BE SURE TO DOWNLOAD OUR NEW FREE APP
(or SEARCH "pro wrestling" in App Store or Android Marketplace)

---
11/18 Powell's WWE Survivor Series results and review: C.M. Punk vs. Ryback vs. John Cena for the WWE Championship, Big Show vs. Sheamus for the World Hvt. Championship, Team Foley vs. Team Ziggler
Nov 18, 2012 - 10:00 PM
---
By Jason Powell



Dot Net Members are following along with live coverage on the members side portion of our newly updated free iPhone app, while corresponding in the newly revamped members' forum. They can look forward an exclusive audio review of WWE Survivor Series with Jason Powell and Chris Shore later tonight. Join us on the ad-free version of the website by signing up right now via the Dot Net Members' Signup Page. We also encourage you to download our FREE apps on iPhone, Android, and Amazon Fire.

WWE Survivor Series
Aired live on pay-per-view
Indianapolis, Ind. at Bankers Life Fieldhouse

Pre Show

Scott Stanford and Matt Striker introduced the show. Striker is observing Movember. Or he has awful taste in facial hair. The announcers ran through the lineup and a graphic showed a question mark where Cody Rhodes was once slotted in the Survivor Series elimination match. Footage aired of Rhodes suffering an injury during the Main Event match.

Backstage, Dolph Ziggler told his team that he found a suitable replacement for Cody. He said the replacement is strong and smart. Ziggler introduced David Otunga. The rest of the team groaned along with the fans. Dolph told them they need to get on the same page. They bickered a bit and then Dolph tried to fire them up by asking if they are with him. They weren't enthusiastic. "You've got to be kidding me," Ziggler said. "This is ours to win"...

A commercial aired for Brawlin' Buddies... A video recapped the Big Show and Sheamus feud...

1. Heath Slater and Jinder Mahal (w/Drew McIntyre) vs. Santino Marella and Zack Ryder. The announcers said McIntyre had been away booking venues in Europe. Santino got some comedy in early, but then sold for a good portion of the match. Jinder got the pin for his team.

Heath Slater and Jinder Mahal defeated Santino Marella and Zack Ryder in 6:15.

Powell's POV: Yes, they changed the match back to what was originally advertised. It switched to Justin Gabriel and Tyson Kidd vs. 3MB at one point. I'm not sure whether it was addressed by the announcers.

An ad aired for WWE '13... The announcers spoke at the desk. Stanford said forget the Indy 500 and the Colts because the Survivor Series is going to turn Indianapolis on its ear... A video recapped the A.J. and John Cena saga...

Backstage, Josh Mathews interviewed R-Truth about the U.S. Title match. They did a bit where it seemed like R-Truth denied the existence of Little Jimmy, but then he said Jimmy was in the bathroom. He made Josh apologize to Little Jimmy. No one laughed...

The announcers hyped the pay-per-view main event... A video hyped the Triple Threat match with C.M. Punk vs. John Cena vs. Ryback to close the free preview...

WWE Survivor Series Pay-Per-View

A video opened the show and showcased the Big Show vs. Sheamus, and the Triple Threat matches... Michael Cole, Jerry Lawler, and JBL were on commentary. During the opening match introductions, JBL told King "No heart attacks, please." Cole noted it was their first time working together as a trio...

1. Brodus Clay (w/Cameron, Naomi), Justin Gabriel, Tyson Kidd, Sin Cara, and Rey Mysterio vs. The Prime Time Players, Primo and Epico (w/Rosa), and Tensai in a Survivor Series elimination tag match. Clay appears to have lost a considerable amount of weight. Sin Cara and Mysterio wore not exactly matching pink gear. Sin Cara had a different shade of pink that looked good. Mysterio looked like he was wearing little girl pajamas.

Powell's POV: Hostess goes out of business and Brodus Clay loses weight. Coincidence?

Tensai tagged in at one point and received loud Albert taunts. The heels worked over Sin Cara until he made a hot tag to Clay, who splashed Tensai in the corner. Clay hit big moves on three opponents, then Mysterio and Sin Cara held the ropes open for Gabriel and Kid to dive onto the Players. Mysterio and Sin Cara followed up with Asai moonsaults on Primo and Epico.

Tensai and Clay were left in the ring for a super heavyweight showdown. It started horribly with Clay botching a move and dropping Tensai on his face. Tensai came right back and ended up pinning Clay, who seemed to be the most over guy in the ring. Tensai eliminated Clay in 8:25. A short time later, Gabriel caught Tensai with a crucifix pin for the three count. Gabriel eliminated Tensai in 10:20.

Kidd eliminated Titus O'Neil in 14:00 with a wheelbarrow victory roll. Kidd applied the Sharpshooter on Epico, who tapped out. Kidd eliminated Epico at 15:00. Cole noted that Kidd took out Epico with Bret Hart's move at the Survivor Series. "I'm sure he'll be mad about that too," JBL said of Bret. Funny.

Mysterio checked in and got the better of Primo. Mysterio twisted around Primo into a pin. Mysterio eliminated Primo in 17:20. Darren Young was the final member of his team. The babyfaces took turns hitting high spots on Gabriel. It ended with Mysterio performing a top rope splash. Mysterio eliminated Young in 18:25.

Rey Mysterio, Sin Cara, Tyson Kidd, and Justin Gabriel were the survivors for their team.

Powell's POV: It was surprising to see them get rid of the heavyweights early on to focus on the tag teams. I'm not complaining. The crowd was a little flat when Clay was eliminated, but they woke up when Kidd locked in a Sharpshooter.

Kaitlyn was shown walking backstage when she was attacked by a woman in a blonde wig. Kaitlyn roughed up the woman and pulled off the wig to reveal Aksana. Eve showed up and asked if Kaitlyn was okay. Kaitlyn shoved Eve down and mocking asked if she was okay...

2. Eve vs. Kaitlyn for the WWE Divas Championship. Zero reaction for Kaitlyn's entrance. She brought the wig with her. Kaitlyn got a few scattered cheers when she stood on the ropes and played to the crowd. Kaitlyn jumped out to a fast start to get over her anger. Eve came back and the crowd actually showed they were paying attention when they mocked her for slipping as she was trying to climb the ropes.

Kaitlyn pushed Eve over the ropes to regain control. Back inside the ring, Eve begged off. Kaitlyn slapped her across the face and got a good reaction. Kaitlyn grabbed Eve by the hair and threw her aggressively to the ground. She repeated the move a couple times and then dropped Eve onto her knee and got a two count.

Eve held onto the ring apron to prevent Kaitlyn from pulling her back to the middle of the ring. When Kaitlyn approached her, Eve pulled the the ring apron so that Kaitlyn's tripped. Eve followed up with a neckbreaker and scored a clean pin...

Powell's POV: Eve worked hard and took a lot of hard bumps. The crowd didn't seem to care much, but the effort was there.

The announcers aired brief footage of Team Ziggler not getting along during the free preview... Backstage, Mick Foley watched as Kane and Daniel Bryan bickered, and Miz and Kofi Kingston bickered. Randy Orton sat in the corner and acted like he couldn't care less. Foley yelled "enough" and tried to bring them together. He asked them to put their hands together and say "bang bang." Everyone other than Orton complied. Orton stood up. "I hate you," Orton told Foley. Mick said that means Orton his ready...

Antonio Cesaro cut a promo about Thanksgiving while making his way to the ring. He mocked the idea of the United States having something to be thankful for aside from him holding the U.S. Title. The crowd actually booed the throwaway promo and cheered with R-Truth made his entrance.

3. Antonio Cesaro vs. R-Truth for the U.S. Title. Cesaro applied a rear waist lock. The crowd was so flat you would have thought there was a Divas match in progress. They came to life a bit when Truth performed his usual offense. Truth performed his new suplex into a jaw jacker, but the camera view was lousy and he only got a two count.

Cesaro avoided a scissors kick and fired back with his big uppercut. Cesaro followed up with The Neutralizer and scored the clean pin...

Antonio Cesaro defeated R-Truth in 7:00.

Powell's POV: A dull and predictable match.

A TLC match featuring David Otunga aired. It was set up like every TV lawyer commercial ever. Sheamus showed up and hit Otunga with a chair...

Cole noted that Rock has been tweeting throughout the show. Rock said it doesn't matter who wins the Triple Threat match, as he dubbed himself the next WWE Champion... Lowlights aired of the A.J., John Cena, Vickie Guerrero, and Dolph Ziggler storyline... Cole noted that A.J. tweeted that Vickie had been caught redhanded and she'll have evidence of her own...

A.J. Lee skipped to the ring. She said Vickie Guerrero has given her no choice but to do what she's about to do. She said people start throwing out accusations when they have their own lies to hide. Vickie Guerrero stormed out. A.J. pointed to the big screen where a photo of Vickie and Ricardo Rodriguez eating burritos together was shown. She showed another photo of Vickie and Jim Ross eating BBQ.

Vickie said none of that happened. A.J. asked why she's getting so worked up if it never happened. A third photo showed Brodus Clay dancing with Vickie wearing lingerie next to him. Of course, all of the photos received the photoshop treatment. A.J. said she wanted Vickie to feel as ridiculous as she has. Vickie said reality won't be slapping A.J. in the face, it will be her.

A.J. stared at Vickie, who backed up. A.J. smiled and said she doesn't want to fight and noted that she'll lose her job if she lays a hand on her. She said the board of directors also said Vickie will lose her job if she lays a hand on her. Tamina came out and attacked A.J. from behind. Tamina performed a Samoan Drop and followed up with a Superfly splash...

Powell's POV: The angle didn't do anything for me, but hopefully this means A.J. will be spending more time in the ring with Tamina and less time playing photoshopping games with Vickie.

A commercial aired for the Attitude Era DVD...

Backstage, Josh Mathews interviewed Paul Heyman. He asked if C.M. Punk had any tricks left in his bag that he can use to get out of the Triple Threat with the WWE Championship. Heyman took exception and boasted that Punk is on Day 364 of his WWE Championship run and now has the eighth longest reign in WWE history.

Heyman said Ryback is taking us back to the caveman era by dragging his knuckles across the ring, and Punk became the first man to defeat him. Heyman said Punk is prepared to not only survive the Triple Threat, but he will thrive. Heyman said Punk isn't just the WWE Champion, he's the best in the world...

The announcers spoke at ringside and shifted the focus to the World Hvt. Championship match... A video recapped the Big Show vs. Sheamus rivalry...

Powell's POV: The first hour and change of the show was pretty lousy. The good news is that the bottom of the card looked weak on paper and we managed to survive it. Well, at least I suspect most of us survived. You might want to check on your friends and family members who are watching the show just to be on the safe side.

4. Big Show vs. Sheamus for the World Hvt. Championship. Justin Roberts handled the in-ring introductions for the main event. Show left welts on Sheamus's chest with big slaps early. Sheamus came back briefly, but Show speared him as Sheamus jumped off the second rope.

Show controlled the early portion of the match again. He went to the second rope for a Vader Bomb, but Sheamus snuck up underneath him. Sheamus got Show on his shoulders and held him there while the crowd marveled over the display of strength. Sheamus dropped backwards and Cole telegraphed the near fall by going on and on about Sheamus was about to win the title.

Show went for a chokeslam at 12:40, but Sheamus avoided it and performed White Noise for a two count. The crowd was quiet during Show's early offense, but they pop big for Sheamus's impressive strength displays. Sheamus pounded his chest in the corner and the crowd chanted Brogue. He went for the kick, but Show pulled referee Scott Armstrong in front of him and Armstrong took the Brogue Kick.

Two trainers and two referees ran out to check on Armstrong. Sheamus was apologetic. When Sheamus turned around, Show caught him with the WMD knockout punch and pinned him. However, the replacement referees spoke to one another and then the ring announcer. Justin Roberts announced that Show had been disqualified.

Show went Randy Orton on us by swearing and being censored as he yelled at the referee afterward. "This is the World Championship, dumb ass," Show said uncensored. Show continued to bicker with the referee. Sheamus recovered and struck Show with a chair repeatedly. Show begged him to stop at one point.

A loud "one more time" chant broke out. Sheamus struck Show a few more times. Sheamus told Show to beg. Show complied. Sheamus threw the chair down and turned around, but then turned back and drilled Show with a Brogue Kick. Show crawled toward the back. The fans chanted for Dolph Ziggler...

Sheamus defeated Big Show by DQ in a World Hvt. Championship match in 14:40.

Powell's POV: This would appear to set up a Chair Match at next month's TLC pay-per-view. This match wasn't as hot as their match at Hell in a Cell was simply because aspects of this match were similar. Still, it was entertaining and the finish was executed nicely with Show pulling Armstrong into him at just the right time. They can play up the beating that Show took with the chair to set up their next match. This felt like the middle match of their program and thus the fact that we didn't see a clean finish was no surprise. That said, 61 percent of the Dot Net voters who expected a Dolph Ziggler MITB cash in appear to be wrong. 28 percent expected Show to retain, and only 11 percent expected a title change. It's closer with the next match, as 58 percent of the voters picked Team Foley to win the elimination match, and 42 percent expect a Team Ziggler win.

5. Team Ziggler (Dolph Ziggler, Damien Sandow, Alberto Del Rio (w/Ricardo Rodriguez), David Otunga, and Wade Barrett) vs. Team Foley (Randy Orton, Kane, Daniel Bryan, Kofi Kingston, and The Miz) in a Survivor Series elimination tag match. Mick Foley was with his team at ringside.

At 2:30, Sandow tried to leave the ring because he was getting roughed up. For God knows what reason, Kane ran after him and brought him back to the ring. Fortunately, Kane chokeslammed him and got the pin or he would have looked like a major idiot. "Clearly, he's no scholar," my buddy Pooch. Kane eliminated Damien Sandow in 2:50.

Kane and Bryan started arguing. Kane grabbed Bryan by the throat and pushed him over the top rope. Kane turned around and took the Zig Zag. Dolph Ziggler eliminated Kane in 3:30. Otunga tagged in and got the better of Bryan briefly. JBL said you have to love a guy who marries well. Bryan came right back and made Otunga tap to the No! Lock. Daniel Bryan eliminated David Otunga in 7:00.

Barrett hit The Souvenir, which is now called The Bull Hammer, on Kofi and got the win. Wade Barrett eliminated Kofi Kingston in 9:30. Del Rio checked in and got the better of Bryan. Del Rio applied the Cross Arm Breaker and got the quick tap out. Alberto Del Rio eliminated Daniel Bryan in 12:30.

The announcers made a big deal out of The Miz tagging in for the first time. He didn't stick around long and tagged in Orton. JBL told us that if you made a "sports entertainer" from scratch he would look like Orton. Ugh. Orton made a hot tag to Miz, who had a flurry of offense on the heels. Miz hit the Skull Crushing Finale on Barrett. The Miz eliminated Wade Barrett in 15:55.

The match was down to Orton and Miz vs. Del Rio and Ziggler. Del Rio caught Miz with the jumping enziguiri in the corner and pinned him. Alberto Del Rio eliminated The Miz in 17:10. Orton entered slowly and confidently as JBL said Orton has been the sole survivor (for his team) three years in a row.

Del Rio got the better of Orton and went to the ropes. Del Rio jumped off and right into a dropkick from Orton. Ricardo distracted Orton. Del Rio caught Orton with the kick that put Miz away, but he only got a two count. Foley punched Ricardo on the floor and pulled out Mr. Socko for the mandible claw.

Orton went for the RKO. Ziggler entered the ring and dropkicked Del Rio awkwardly. Orton hit the RKO on Del Rio moments later. Randy Orton pinned Alberto Del Rio in 20:50. The match came down to Orton and Ziggler. Orton struck the Viper's Pose. He went for the RKO, but Ziggler held the ropes. Dolph hit the Zig Zag and got a great near fall. A good portion of the live crowd seemed more disappointed than surprised when Orton kicked out.

Orton had a bloody lip. He performed a hanging DDT, then wiped some of the blood from his lip and looked down at Ziggler. The announcers questioned what Orton was doing. Orton backed into the corner and set up for the punt kick. However, Orton ran into a superkick and was pinned. Dolph Ziggler pinned Randy Orton in 23:20.

Dolph Ziggler was the sole survivor for his team in 23:20.

Powell's POV: I liked the finish. No one seemed to know what was up with Orton before he backed into the corner for the punt kick. They did a quick closeup shot of Foley, who looked disappointed. I wonder if he'll tear into Orton on Raw. It's a big win for Ziggler, but the key is the followup. It won't mean a damn thing if he loses tomorrow night on Raw or it just becomes business as usual for him in the near future. After wall, Wade Barrett and Cody Rhodes were the last man standing when they won a Survivor Series match over Orton last year and look at what that did for them.

WWE showed some fan Touts. One guy intensely screamed "Feed Him More" over and over again... A video set up the Triple Threat main event...

John Cena made his entrance in his newest t-shirt. It has "10" on the shoulder. presumably to commemorate the tenth year of his main roster career. C.M. Punk and Paul Heyman were out next. Ryback was out last. He has Nexus-like yellow and black armbands that read "R" instead of "N" now...

6. C.M. Punk (w/Paul Heyman) vs. John Cena vs. Ryback in a Triple Threat for the WWE Championship. Cena took the early powder. Punk got the better of Ryback momentarily, but then Ryback no-sold and performed a fallaway slam that got Punk out of the ring. Cena entered the ring and performed a belly-to-belly suplex on Ryback.

Punk recovered and hit a top rope move onto both men. Punk knocked Cena to ringside with a discuss punch. Punk worked over Ryback, but Cena entered the ring and rolled him up for a two count. They continued to perform rapid fire spots with one guy outside the ring, but the odd man out always recovered quickly. Ryback no-sold a Cena move.

At 8:30, Ryback picked up Punk for his finisher. Cena reentered the ring and tripped up Ryback from behind and locked him in the STF. The announcers noted that it was the first time they'd seen Ryback in real trouble, as he was holding out his hand and selling the hold by grunting. Punk came off the top rope with an elbow drop to break the hold at 9:25.

Later, Punk and Cena teamed up to suplex Ryback through the announcers' table. Back inside the ring, Cena hit four of the five moves of doom, but Punk caught him with GTS for a good near fall. Cena came back with the Attitude Adjustment and this time Punk kicked out.

Punk fired away at Cena with kicks at 14:30. Cena dodged one of the kicks and tried to apply the STF, but Punk avoided it. Punk caught Cena with a high knee in the corner as Ryback continued to sell the suplex through the table. Cena applied the STF at 15:20. Ryback recovered and pulled Cena from the ring and then clotheslined him on the floor at 15:30.

Ryback got a "Feed Me More" chant going and then performed Shellshocked on Punk. Ryback went for a cover, but Cena recovered and broke up the pin. Ryback picked up Cena and dropped him with Shellshocked.

Suddenly, three men dressed in black hit the ring and attacked Ryback. The three men were Seth Rollins (a/k/a Tyler Black in ROH), Roman Reigns (a/k/a Joe Anoa'i), and Dean Ambrose (a/k/a Jon Moxley). They slammed Ryback through the Spanish announce table.

Cole acknowledged the three men by name and noted that they are from WWE's NXT promotion. Punk recovered and covered Cena, who was still knocked out from taking Shellshocked. The referee counted the pin. The announcers noted that the three NXT wrestlers only attacked Ryback...

C.M. Punk defeated John Cena and Ryback to win a Triple Threat match to retain the WWE Championship in 18:00.

Powell's POV: Well, that should get the internet talking. It's worth noting that we told viewers during the November 1 edition of Dot Net Weekly that the buzz was that we'd be seeing NXT call ups before the end of the year. The crowd was flat for the attack. After all, it's not like most of them see NXT these day since the show airs on Hulu Plus in the United States rather than on regular television (outside of Florida).

The actual finish was no surprise and it should be fun to see how Punk celebrates Day No. 365 on Raw. Will it be with the new version of the WWE Championship? I have a hunch that the online fans are a lot crazier about the finish than the casual fans are. Fortunately, Ambrose is such a good talker that he should be able to get everyone onboard if he's given a chance. It's also worth noting that they were still airing the Brad Maddox footage during the pre-match video package. It's definitely possible that they will position this as the three men going for revenge for Maddox, though they could also be in cahoots with Punk.

Overall, the show felt very predictable. It was a big night for the heels in WWE. I'm certainly not complaining about that because it really was the right move for business in every case. Chris Shore and I will have a lot to say about the debut of Rollins, Ambrose, and Reigns in the member exclusive audio review tonight, and I'll be back on Monday with my WWE Raw Hitlist. Thanks for watching along with me tonight.

RECOMMEND THIS ARTICLE:




READ OUR INSIDER NEWS BEFORE ANYONE ELSE!

BECOME A MEMBER FOR JUST $7.50 A MONTH (or less with a year-long sub) - GET THE FIRST LOOK AT EXCLUSIVE INSIDER DOT NET NEWS, TONS OF EXCLUSIVE AUDIO CONTENT, MEMBER MESSAGE BOARD ACCESS, START YOUR OWN BLOG, AND VIEW THE SITE WITHOUT ANY ADVERTISING: SIGN ME UP (or MORE INFO)
---
RELATED ARTICLES FROM MGID AFFILIATE SITES...
---
WWE PPV Reports • Latest Five Articles
2/23 Shore's 2014 WWE Elimination Chamber results and review: The Shield vs. The Wyatt Family, Randy Orton vs. Daniel Bryan vs. John Cena vs. Sheamus vs. Christian vs. Cesaro in the Elimination Chamber
1/26 Powell's 2014 WWE Royal Rumble results and review: 30-man Royal Rumble match, Randy Orton vs. John Cena for the WWE World Heavyweight Championship, Brock Lesnar vs. Big Show, Daniel Bryan vs. Bray Wyatt
1/26 Shore's 2014 WWE Royal Rumble results and review: Randy Orton vs. John Cena for the WWE World Heavyweight Championship, Brock Lesnar vs. Big Show, The Road to WrestleMania begins
12/15 Powell's WWE TLC results and review: John Cena vs. Randy Orton in a TLC match for the WWE Championship and the World Hvt. Championship, C.M. Punk vs. The Shield, Daniel Bryan vs. The Wyatt Family
12/15 Shore's WWE TLC results and review: Randy Orton vs. John Cena in a TLC match to unify the WWE and World Heavyweight Championships, Daniel Bryan vs. The Wyatt Family, C.M. Punk vs. The Shield, WWE Tag Title four-way
11/24 Powell's WWE Survivor Series results and review: Randy Orton vs. Big Show for the WWE Championship, John Cena vs. Alberto Del Rio for the World Hvt. Championship, C.M. Punk and Daniel Bryan vs. Luke Harper and Erick Rowan
---