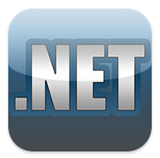 GOT AN IPHONE, IPAD, IPOD TOUCH, SAMSUNG GALAXY TAB, OR ANDROID PHONE?
THEN BE SURE TO DOWNLOAD OUR NEW FREE APP
(or SEARCH "pro wrestling" in App Store or Android Marketplace)

---
10/28 Shore's WWE Hell in a Cell results and review: C.M. Punk vs. Ryback for the WWE Championship, Sheamus vs. Big Show for the World Heavyweight Championship, Hell No vs. Rhodes Scholars for the WWE Tag Team Championships
Oct 28, 2012 - 06:30 PM
---
By Chris Shore



Dot Net Members will be following along with live coverage on the new iPhone Dot Net Members' App, while corresponding in the newly revamped members' forum. They can look forward an exclusive audio review of WWE Hell in a Cell with Jason Powell and Chris Shore after the show tonight, which can also be heard on the iPhone Dot Net Members' App. Join us on the ad-free version of the website by signing up right now via the Dot Net Members' Signup Page. We also encourage you to download our FREE apps on iPhone, Android, and Amazon Fire.

WWE Hell in a Cell
Aired live on pay-per-view
Atlanta, Ga. at Phillips Arena

Pre Show

I missed the very first minute. You know, because YouTube and I don't get along on PPV nights for some reason. When my feed finally worked, a video recapped the AJ saga. Scott Stamford and Matt Striker were on commentary and highlighted the Twitter war between John Cena and Vickie Guerrero. They tossed it to Michael Cole who was in the ring with two director's chairs. Cole introduced John Cena, who made his ring entrance and they sat in the chairs.

Cole thanked Cena for taking the time to take questions from the WWE Universe. Cena said Cole smelled like raw sewage. Uh…OK. The first question was about Cena passing the torch to Ryback. Cena said he has never had a torch, he just wants to see what Ryback can do. A Tout question asked what advice he can give Ryback. Cena told him to watch his back.

A Twitter question asked if Cena could beat Ryback. Cena asked the fans if he could and got a mixed reaction. He said he didn't make the matches, but if Ryback won, he wanted to throw his hat in the ring to be the first to challenge him. This will be available for free replay so I'm not going to cover every question.

Dolph Ziggler sent in a Tout asking if he [Ziggler] was the only real man left in WWE. Cena said he wanted to fight, so he dared Ziggler to come out and fight him. He shooed Cole from the ring and started trash talking Ziggler. Ziggler's music hit, but Vickie Guerrero came out doing her "Excuse me" bit.

Vickie said Cena was made he got his hand caught in the cookie jar. She started to say more, but Ziggler ran in and tried to attack. Cena heard him, or something, and lifted Ziggler for the AA. Ziggler slipped out, but Cena clotheslined him over the top rope. Cena posed in the ring while his music played and Ziggler and Vickie sold on the floor…

Shore's Slant: Cena's answers were terrible, but I liked how they got there with the Tout. I should have, but I never saw it coming. My guess is Cena kills Ziggler to mitigate Ziggler's World Title win because that's how WWE does things.

A video recapped the World Championship feud…The announcers ran down the card…Backstage, Josh Matthews interviewed Sheamus and asked if he was the underdog. Sheamus said he might be because Show was a beast. Sheamus said his underdog bite was worse than Big Show. Sheamus said Show backed down from their fight on Friday. He said he would never back down from a fight, and he had a Brogue kick with Show's name on it…A video hyped the WWE Championship match…

Shore's Slant: Please don't let Sheamus talk again until he can cut a serious promo. I hate his character so much. OK. Add Cena vs. Ziggler to the card somewhere and we have out seven matches. Let's see what happens, shall we?

Hell in a Cell.

A video hyped the KO Punch vs. the Brogue Kick as hell, and then the cell and Ryback as Punk's hell. Pyro popped on the stage and Michael Cole, Jim Ross, and John Bradshaw Layfield checked in on commentary. Tony Chimmel introduced Ricardo Rodriguez, who introduced Alberto Del Rio driving a car with 490 HP. Wow. A video recapped Del Rio's assault on Randy Orton from Smackdown last month, and Orton's revenge three weeks ago. Randy Orton was out next…

1. Alberto Del Rio vs. Randy Orton. The fight went straight to the floor and Orton slammed Del Rio all around the ring. Orton rolled him back in the ring and followed. Ricardo distracted Orton, and Del Rio racked Orton's arm on the top buckle. Del Rio worked the arm with strikes and various holds. He locked the cross arm breaker in the ropes, breaking right before five.

Orton slammed Del Rio down out of a arm hold. Del Rio slid to the floor on the slam and ran back to the ring. Orton tried for his scoop slam, but Del Rio hooked the cross arm breaker, but he was right beside the ropes. Del Rio mocked Orton's viper pose and tried for a RKO. Orton shoved him away and used his momentum to hit the rope DDT. Orton posed and went for the RKO, but Del Rio slipped out and hit a backstabber for two.

Del Rio tied Orton in the ropes and did a double stomp to the chest from the top rope for two. Del Rio went back to the top and either fell off or something, but Orton his drop kick and tried for the RKO again. Del Rio countered again and shoved Orton to the corner. Del Rio charged in, but Orton hit a back elbow. Del Rio staggered into the ref, so Ricardo pulled Orton into the post through the ropes. Ricardo hooked the cross arm breaker. Orton fought it for a moment, but Del Rio finally locked it in right. Orton sold for a while and then rolled Del Rio up for tow. Orton staggered back to the corner and Del Rio ran over for his enziguri. Orton ducked and hit the RKO out of the air for the win…

Randy Orton defeated Alberto Del Rio at 12:40.

Shore's Slant: Good opening match. It set a good bar for the rest of the card, but not one impossible to top. That said, as cool as the ending looked, I didn't like the story at the end. I don't know if Del Rio fell or if that was scripted, but it looked really bad, and Orton not tapping to the arm breaker kills the move. I don't mind him winning, especially when he hit the move out of nowhere, but the no selling of the arm breaker is too much.

A video recapped what went down on the preshow with Cena, Vickie, and Ziggler. Josh Matthews introduced Vickie, who said she was going to show her evidence on Raw and invited AJ to come defend herself. She walked off and into Paul Heyman. Heyman tried to get Punk out of the match again, but Vickie said people need to tell the truth. She said Cena needed to admit he had an affair with AJ, and Punk needed to admit he was scared of Ryback. Heyman lost his cool for a minute and said AJ got what she deserved. He calmed down and said Vickie was doing a good job, she didn't want to mess it up. He walked off and she sold doubt…

Shore's Slant: Let the shenanigans begin.

Daniel Bryan and Kane made their separate entrances. A video recapped how Rhodes Scholars made won the tournament. Rhodes Scholars was out next. They cut a promo and said in an age of partisanship after tonight they would say, "We are the tag team champions." They said it three times and got some decent heat…

2. Rhodes Scholars vs. Hell No for the WWE Tag Team Championships. Everybody got a quick turn to start, and then Sandow clipped Kane's leg on a blind tag and the heels went to work. Bryan got the hot tag and ran his offense on Sandow. He knocked both men to the floor and dove on them, but Rhodes moved away. Bryan rolled Sandow in the ring. Cody grabbed Bryan's foot, allowing Sandow to recover and hit Bryan from behind for the heels to regain control.

Kane got the hot tag and cleaned house. Kane hit the top rope clothesline and setup for the chokeslam. Bryan tagged himself in and hit the top rope head-butt. He covered, but Kane pulled him off. They argued for a moment, but Sandow ran over and dragged Kane from the ring. Cody charged at Bryan, but Bryan dumped him over the top rope onto Kane. Bryan tried to hit the knee from the apron on Cody, but Cody moved and Bryan hit Kane.

They argued on the floor, but Sandow took out Kane and Cody rolled Bryan in the ring. He hit CrossRhodes, but Kane broke up the pinfall and beat up Cody in the corner. Sandow ran in and he got beat up too. The ref couldn't get Kane to stop, so he disqualified them. Kane hit a chokeslam on Sandow. Rhodes Scholars left the ring. Kane and Bryan argued until Kane popped his pyro…

Rhodes Scholars defeated Hell No by disqualification at 13:09.

Shore's Slant: Pretty good tag match. Nothing special. I like the story they told, and it plays out well with the overall story they are telling. These four guys complement each other so well. I'm looking forward to where this goes from here.

Backstage, Josh Matthews interviewed Miz. Miz said he was going to save the world because Kofi Kingston being champion was the end of the world…

3. Miz vs. Kofi Kingston for the Intercontinental Championship. Both guys went for their finishers early, but both escaped. They went to the floor, and Miz whipped Kofi to the stapes. Kofi summersaulted over and came running back, but Miz hit a kick off the stairs in a very cool looking spot. Back in the ring, Miz hit one of his corner clotheslines, but Kofi hit his own clothesline on the second attempt. Kofi hit the Boom Drop and setup for Trouble in Paradise. Miz saw it and rolled to the floor. Kofi gave chase and then ended up back in the ring. They traded reversals on several attempts, then Kofi hit SOS for two.

Miz clipped the leg and went to work on it as the announce team sold it as taking away Kofi's strengths. Miz locked in a single leg crab that Kofi sold for a while before making the ropes. Miz went for the Skull Crushing Finale. They wrestled around and Kofi kicked Miz to the floor. Miz rolled back in quickly, but Kofi hit the Trouble in Paradise for the win…

Kofi Kingston retained the Intercontinental Championship at 10:12.

Post-match, Matt Striker interviewed Kofi in the ring. Kofi thanked Miz for bringing the wildcat out in him. Kofi said he was proud to be the champion and his music played…

Shore's Slant: That was an odd promo moment on a PPV. They did the same thing when he won on Main Event. Maybe they're trying to let Kofi find his voice. I'm OK with that if that's the case, but so far all I have heard is sugary sweet garbage. The match was good, but never in doubt so it never took on a big fight feel.

Backstage, Kane and Daniel Bryan argued with comedy lines and then Kane stormed off…Antonio Cesaro made his ring entrance as an unannounced US Title match was announced. Cesaro cut a promo in a foreign language except for the words "United States Champion." He got mediocre heat. Justin Gabriel made his ring entrance…

4. Justin Gabriel vs. Antonio Cesaro for the United States Championship. Gabriel might have the worst haircut I have ever seen. The crowd died like it was a Divas match. Five minutes in, a "We want Ryder" chant broke out right after a moonsault from Gabriel. That's how dead Atlanta was. Gabriel went for a top rope move to the floor, but Cesaro hit the European uppercut instead. He rolled Gabriel back in the ring and hit the Neutralizer for the win…

Antonio Cesaro retained the US Championship at 7:20.

Shore's Slant: Absolutely terrible match. The crowd didn't help it any, but they didn't do much to help the crowd either. I loved Claudio Castagnoli in the indies, but right now he looks like crap in WWE. I don't know if it is him or creative (I have my guesses) but this is terrible.

The breast cancer video with Layla played…A video hyped Ryback. Backstage, Vickie talked with someone about getting furnishings for her office. Heyman walked up and said something about the match no being on. Vickie started screaming at him and asked who told him that. She said the matchwas stil on and if they didn't like it, they knew where they could go. Heyman smiled and walked away…

Shore's Slant: That was weird as hell. I was distracted for a second and didn't hear what Heyman opened with so I'm not sure what exactly happened, but they definitely have a story. I hope it doesn't stink.

Rey Mysterio made his ring entrance, followed by Sin Cara. The Prime Time Players were out next. What, two tag matches in one PPV. Wow. Color me totally surprised…

5. Rey Mysterio and Sin Cara vs. The Prime Time Players. Rey went for the 619 early, but the Players blocked it and worked Rey over. Sin Cara got the hot tag and kicked everything moving. Cara went for one of his top rope arm drags, but O'Neal caught him and hit several backbreakers to maintain control. Titus held Cara's face and yelled at him to speak English. Cara fought back but Titus overpowered him. Good moment.

Sin Cara reversed a move on Titus, but landed hard on the top of his head. Rey got the hot tag and cleaned house. Cara took out Titus with a cross body from the top to the floor. Rey hit the 619 and splash for the win. Post-match trainers and Rey checked on Sin Cara, but Cara finally crawled in the ring and celebrated with Rey…

Rey Mysterio and Sin Cara defeated The Prime Time Players at 12:28.

Shore's Slant: That was a good match. I never expected them to get that much time so I didn't write more. Good for them. I didn't catch Sin Cara's potential injury when it happened, but the replay looked sick as hell. I hope he didn't do that dive with a concussion though. You have to have a backup plan in case something like that happens. Scary moment. Hope he is OK.

A video hyped the World Title feud. Sheamus made his ring entrance. Big Show was out next…

6. Big Show vs. Sheamus for the World Heavyweight Championship. Show powered Sheamus around as Dolph Ziggler was shown backstage watching on a monitor. Show put Sheamus in the corner and shushed the crowd. Sheamus powered out and hit a spear to the leg. Big Show went to the floor to recover. When he climbed back in the ring, Sheamus attacked, But Show just tossed him to the floor.

Show stayed on the attack and hit a nasty looking knee to the face. Show pounded on Sheamus, even hitting his superkick for two. Show hooked in a bear hug, and then dropped to one knee to lock it in. Sheamus pounded on Show and tried to lift him, but he fell back with Show on top of him. Show hit a second rope splash and covered for two.

Show called for the chokeslam. He grabbed Sheamus, but Sheamus reversed with a DDT. He covered, but Show power kicked out and Sheamus fell to the floor. Sheamus jumped up and hit a hangman. He his couple of forearm blows, but then ran into a chokeslam for a good near fall. Show started to hook the Colossal Clutch, but Sheamus stood up and slipped out. He took Show down and tried to hook a cloverleaf, but Show kicked him to the floor.

Show lifted Sheamus and tried to run him to the post, but Sheamus slipped off and drove Show into the post three times. Show rolled back in the ring and Sheamus ran his comeback. He effortlessly picked up Show and hit White Noise for a great response from the crowd. The crowd scream for the Brogue kick. Sheamus went for it. Show caught it and hit the WMD. JBL gave away the near fall by screaming that no one had ever kicked out from the punch.
Sheamus ducked another KO Punch and hit the Brogue kick for another near fall. Sheamus went for another, but Show hit the WMD instead, and covered for the win…

Big Show won the World Heavyweight Championship at 20:15.

Post-match, Sheamus sold the punch by holding his face letting the refs help him to the back…

Shore's Slant: What a great match. Seriously, that might be my favorite Big Show match of all time. My memory doesn't work well on these sorts of things, but I struggle to remember a match of Show's that impressed me more. They told a story from start to finish I'm also shocked at the finish. Right call too. Now if this "gets" Sheamus's attention then this is a win-win moment.

Backstage, Booker was shown watching a monitor. Eve walked up and tried to talk to him, but Booker blew her off and said he had to go check on Sheamus. He walked off, but Teddy Long walked up. He told her she was getting what she deserved. Zack Ryder walked up wearing a witch costume and said he was the scariest witch in WWE, Eve. Teddy said he had one letter wrong. Eve stormed off. Santino Marella walked in wearing a Lady Gaga outfit. He started singing "Born this Way," and Ron Simmons alked up. Teddy left and Simmons did his "Damn!" gimmick…

Backstage, Vince McMahon was on the phone and CM Punk walked up. Punk told him to cancel his match. Vince asked if Punk was lacking in confidence, intimidated by Ryback, or scared of Ryback. Punk said no to all. Vince told him to go out and prove he was the best in the world…

Shore's Slant: Always good to have a Ron Simmons sighting. I now have no idea what they are doing for the main event. This is either going to be great or terrible.

All three Divas made their entrance while a video recapped their feud…

7. Layla vs. Kaitlyn vs. Eve for the Divas Championship. Eve and Kaitlyn attacked Eve together, but Layla tried a quick roll up on Kaitlyn for two. They got in a shoving match, and it broke down into women running in and out with short powders for the third woman. Layla hit the knockout kick on Kaitlyn and covered. Eve threw her from the ring and covered, but Layla made it back to break the count. Layla hit a cross body on Kaitlyn, but Kaitlyn rolled through and hit a powerslam. She covered, but Eve hit a senton and covered Layla for the win…

Eve retained the Divas Championship at 6:24.

Shore's Slant: Kaitlyn did a good job hanging with the other two when she was in there. Pretty good match for the women. The crowd died for it, which was a shame.

Backstage, Matthews interviewed Big Show who said no more 45 second title runs or embarrassing title runs. He said he was champion and dared anyone to try and take it from him…In the trainer's room, Sheamus was being looked at and Striker said they had no update but would pass along one if he got one…

A video hyped the main event. CM Punk made his ring entrance. He and Heyman had a hug at the door that the announce team tried to put over as a goodbye. A "Goldberg" chant started before Ryback's music hit. Ryback made his entrance to a surprisingly small reaction…

8. Ryback vs. CM Punk in a Hell in a Cell match for the WWE Championship. Another "Goldberg" chant started before the bell. It is Atlanta. Punk ran at first. Heyman yelled at Punk that he believed in him. Punk ducked a couple of blows and hit some shots of his own, but Ryback no sold it and tossed Punk around. He threw Punk to the floor and Punk hit the cage near the door. Punk tried to get the door open, but Ryback came to the floor and threw Punk into the cage twice.

Punk rolled under the ring and Heyman cried for Ryback to have mercy. Ryback said "He's dead," and pulled the apron up. Punk sprayed him with a fire extinguisher and then speared him into the cage. He hit several knees and then grabbed a chair. He charged, but Ryback hit the big boot on the chair. Ryback gorilla slammed Punk back into the ring.

Ryback slammed Punk again, and Punk rolled to the apron. He hit a hangman move and then back to back double sledgehammer's to drop Ryback to a knee. He went for a third, but Ryback caught him. He shoved Punk away, and Punk hit a heel kick. They went back to the floor, and Ryback missed a spear and hit the stairs.

Punk capitalized and hit the high knee and bulldog. He followed with the elbow drop and went straight to the floor. He came back with a kendo stick and started wailing on Ryback. Ryback woke up from it and snatched the kendo stick away. He started his come back and setup for the meat hook clothesline. Ryback hit it and called for Shell Shocked. He lifted Punk up and marched around. Suddenly the ref stopped him. Ryback looked confused, and then the ref dropped to his knees to hit a low blow. Punk rolled him up and the ref fast counted for the pinfall victory…

CM Punk retained the WWE Championship at 11:22.

Post-match, Punk and the ref fled the ring and demanded the door be opened. The ref on the outside was a complete moron and gave Ryback time to recover. Punk shoved the ref at Ryback and ran. Ryback squashed the ref and then caught Punk. He slammed Punk on the floor and then went back to the ref. He hit the clothesline on the ref and then threw him from the ring into the cage.

Heyman tried to drag Punk from the area, but Ryback stopped him. Heyman fled to the back with the title. Ryback grabbed Punk and threw him at the cage on the outside. Punk climbed to the top of the cage and Ryback followed. Ryback caught Punk and hit Shell Shocked on the top of the cage. He dropped his straps and got the crowd chanting "Fedd me more" to close the show…

Shore's Slant: You know what? I like it. I do. Yes, Ryback took a loss, but he had Punk beat until the ref screwed him. And it took the ref screwing him. He also finished strong and had a really great moment on top of the cage with the crowd. It works. And it was a pretty good match. Ryback did better than I thought he would selling, and they told a good story. There was a lot of that tonight. Cookies for all the agents and talent tonight.

A really good show overall. I enjoyed it, and the time flew by. The top title matches worked very well, and the undercard got legitimate time. I'm finding it hard to say anything bad about the PPV delivery (other than the Cesaro vs. Gabriel shitfest.) I'll have more tonight with Jason Powell on the Hell in a Cell audio review. Thanks for watching along tonight, and thanks for letting me man the ship this week while Jason was on vacation. I complain on Twitter for fun, but I sincerely enjoy what I do here. A special thanks to all who sent in reports and news this week. I couldn't have done it without you.

Questions? Comments? Anyone, anyone? Let me hear from you. Email me at css3238@gmail.com or tweet me @TheShoreSlant with whatever is on your mind.

And read my first work of fiction: The Following Contest is a Dark Match available exclusively on ebook for all eReaders, smartphones, tablets, and PCs for only 99 cents.


RECOMMEND THIS ARTICLE:




READ OUR INSIDER NEWS BEFORE ANYONE ELSE!

BECOME A MEMBER FOR JUST $7.50 A MONTH (or less with a year-long sub) - GET THE FIRST LOOK AT EXCLUSIVE INSIDER DOT NET NEWS, TONS OF EXCLUSIVE AUDIO CONTENT, MEMBER MESSAGE BOARD ACCESS, START YOUR OWN BLOG, AND VIEW THE SITE WITHOUT ANY ADVERTISING: SIGN ME UP (or MORE INFO)
---
RELATED ARTICLES FROM MGID AFFILIATE SITES...
---
WWE PPV Reports • Latest Five Articles
2/23 Shore's 2014 WWE Elimination Chamber results and review: The Shield vs. The Wyatt Family, Randy Orton vs. Daniel Bryan vs. John Cena vs. Sheamus vs. Christian vs. Cesaro in the Elimination Chamber
1/26 Powell's 2014 WWE Royal Rumble results and review: 30-man Royal Rumble match, Randy Orton vs. John Cena for the WWE World Heavyweight Championship, Brock Lesnar vs. Big Show, Daniel Bryan vs. Bray Wyatt
1/26 Shore's 2014 WWE Royal Rumble results and review: Randy Orton vs. John Cena for the WWE World Heavyweight Championship, Brock Lesnar vs. Big Show, The Road to WrestleMania begins
12/15 Powell's WWE TLC results and review: John Cena vs. Randy Orton in a TLC match for the WWE Championship and the World Hvt. Championship, C.M. Punk vs. The Shield, Daniel Bryan vs. The Wyatt Family
12/15 Shore's WWE TLC results and review: Randy Orton vs. John Cena in a TLC match to unify the WWE and World Heavyweight Championships, Daniel Bryan vs. The Wyatt Family, C.M. Punk vs. The Shield, WWE Tag Title four-way
11/24 Powell's WWE Survivor Series results and review: Randy Orton vs. Big Show for the WWE Championship, John Cena vs. Alberto Del Rio for the World Hvt. Championship, C.M. Punk and Daniel Bryan vs. Luke Harper and Erick Rowan
---