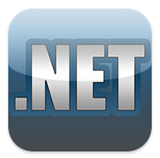 GOT AN IPHONE, IPAD, IPOD TOUCH, SAMSUNG GALAXY TAB, OR ANDROID PHONE?
THEN BE SURE TO DOWNLOAD OUR NEW FREE APP
(or SEARCH "pro wrestling" in App Store or Android Marketplace)

---
10/28 Powell's WWE Hell in a Cell results and review: C.M. Punk vs. Ryback for the WWE Championship, Sheamus vs. Big Show for the World Hvt. Championship, Dolph Ziggler cashing in MITB contract?
Oct 28, 2012 - 10:00 PM
---
By Jason Powell



Dot Net Members will be following along with live coverage on the new iPhone Dot Net Members' App, while corresponding in the newly revamped members' forum. They can look forward an exclusive audio review of WWE Hell in a Cell with Jason Powell and Chris Shore after the show tonight, which can also be heard on the iPhone Dot Net Members' App. Join us on the ad-free version of the website by signing up right now via the Dot Net Members' Signup Page. We also encourage you to download our FREE apps on iPhone, Android, and Amazon Fire.

WWE Hell in a Cell
Aired live on pay-per-view
Atlanta, Ga. at Phillips Arena

Pre Show

Scott Stanford and Matt Striker introduced the show as fans were shown walking inside the arena concourse. The announcers were shown at ringside. Striker said this is the event everyone will be talking about on Monday morning and thus it's something fans want to be part of... A video recapped the A.J. angle from Raw...

Michael Cole stood in the ring and introduced John Cena as "the man implicated in the A.J. scandal." Cena headed to the ring and then joined Cole in sitting down on chairs that were set up in the ring. Cole mentioned that Vickie Guerrero intends to show proof on Raw that Cena had an affair with A.J. Cena said he wanted to be wrestling and told a flat joke about how Cole smells. Really.

Cole read a question from a fan. Cena said he wants to see Ryback tear C.M. Punk apart. A Tout question was shown on the big screen. Cena flexed his elbow and said he's back and will be making the UK tour. A fan question was asked whether Cena can beat Ryback. Cena said he wants to be the first to challenge Ryback if he wins the WWE Championship.

A Tout question asked Cena to name his toughest opponent. Cena said they announced the mega match against The Rock in Atlanta. He said he didn't know if Rock was watching the pay-per-view, but he knows he's watching online. He said he wants another shot at Rock and knows he can beat him.

Cena was asked whether he would admit that Punk is the best in the world. "No, I won't," Cena said. He explained that he has to have the utmost confidence in himself whenever he steps in the ring. He was asked what one would he would say to Vickie Guerrero. "Silence!" he yelled.

Dolph Ziggler chimed in via Tout and said Cena should own up to the truth. Cena said he came to Hell in a Cell to fight. Cena said he knows Ziggler is in the building and challenged him. Ziggler's music eventually played. Vickie Guerrero walked onto the stage and headed to the ring without Ziggler. Dolph came out and tried to sneak attack Cena, but he was quickly cleared from the ring...

Powell's POV: The Cena Q&A didn't sell me on the pay-per-view, make me care about the A.J. saga, and somehow left me less interested in a match involving him and Ziggler.

A video recapped the Sheamus vs. Big Show feud... The announcers ran through the pay-per-view lineup...

Backstage, Sheamus spoke about his match with Big Show. He said he'll never back down from a fight and has a Brogue Kick with Show's name on it...

The announcers spoke about the Hell in a Cell match, and then a video recapped the Punk and Ryback saga... The Fozzy song played to close out the pre-show...

WWE Hell in a Cell Coverage

The opening video focussed on the C.M. Punk vs. Ryback main event... Pyro went off on the stage, which had a Hell in a Cell logo... Michael Cole introduced the show. He was joined on commentary by JBL and Jim Ross...

Ring announcer Tony Chimel introduced Ricardo Rodriguez, who handled the introduction of Alberto Del Rio...

1. Alberto Del Rio (w/Ricardo Rodriguez) vs. Randy Orton. Orton kept his pay-per-view swearing streak alive when he was censored for saying shit while selling at ringside. Forget Ryback and Goldberg, Orton's streak is more impressive. He also ditched the awkward stage hair he had on Smackdown and was back to his usual buzz cut.

Orton went for his powerslam, yet came up empty because Del Rio held onto the ropes. Odd. Del Rio applied the Cross Arm Breaker, but Orton reached the ropes quickly. Ricardo did Orton's pose at ringside. Del Rio struck the Viper's Pose and went for the RKO, but Orton avoided it and came back with the hangup DDT, as Ross called it.

Del Rio came back with the backstabber. There was a cool spot a short time later when Orton was hung up in the ropes. Del Rio was above him and dropped down with a double stomp from the top rope onto Orton. Del Rio went back to the top rope and there was some confusion between the two about what the move was supposed to be. Oops.

Del Rio ran Orton's arm into the ring post and then applied the Cross Arm Breaker. Orton countered into pin and Del Rio kicked out and released the hold. Del Rio went for his top rope enzuigiri, but Orton countered with an RKO in a cool spot and got the clean pin...

Randy Orton defeated Alberto Del Rio in 12:40.

The announcers spoke about the John Cena and A.J. story. They set up a video of Cena clearing Dolph Ziggler from the ring on the free preview show...

Backstage, Josh Mathews interviewed Vickie Guerrero, who said she has pictures to prove that Cena and A.J. had an affair. She invited A.J. to come to Raw and defend herself in person.

Paul Heyman showed up and tried to lobby for the HIAC match, but Vickie cut him off and said Punk is afraid of Ryback. Heyman got pissed and said he's not afraid of Ryback, the Boogeyman, etc. He calmed down and said he's heard that Vickie is doing a great job...

Powell's POV: A good opening match with Orton and Del Rio that suffered from a couple of clunky moments. Del Rio seems to be adding a big spot or two to his act for pay-per-view matches. I don't miss Orton's hair.

2. Kane and Daniel Bryan vs. Damien Sandow and Cody Rhodes for the WWE Tag Team Championship. Team Rhodes Scholars stated in unison that they will be able to say "We are the tag team champions" after the match. This left me thinking they would have saved that for Raw if they were going over. Anyway, Sandow ditched the purple tights in favor of black trunks for those keep fashion score at home.

The tag champs bickered late because Kane was setting up for a chokeslam only to have Bryan tag himself into the match. Bryan tried to deliver a running knee drop off the ring apron onto Cody on the floor. However, Rhodes moved and Bryan nailed Kane with the knee instead. The tag champs continued to bicker.

Back inside the ring, Cody hit CrossRhodes on Bryan at 12:45, but Kane broke up the pin attempt. Kane flipped out, apparently because Rhodes Scholars slide kicked him and broke up his earlier fight with Bryan. Kane roughed up Rhodes Scholars until the referee called for the DQ. Kane and Bryan continued to argue afterward...

Damien Sandow and Cody Rhodes defeated Kane and Daniel Bryan by DQ in 13:10.

Powell's POV: A weak finish. It was a logical move to keep the program going, but they didn't show any creativity in getting there.

An ad aired for the Doomsday Preppers television show...

Backstage, The Miz was interviewed by Mathews. Miz played into the doomsday theme from the TV ad... Cole took us back to when "Kofi Kingston shocked the world" by beating Miz to win the Intercontinental Title... Oakland A's player Josh Reddick was shown sitting in the crowd... Cole plugged the Survivor Series for three weeks from tonight in Indianapolis...

3. Kofi Kingston vs. The Miz for the Intercontinental Title. Both men went for their finishers unsuccessfully early on. The crowd was pretty flat during the first five minutes of the match, though they did play along with Kingston's "Boom" cheerleading. Kingston hit a his crossbody block for a two count at 5:30.

Miz came back and went for the Reality Check (which they never call by name), but Kingston avoided Miz's old finishing move. Miz removed Kingston's boot and targeted his knee. Miz applied a half crab. Kingston countered into a pin for a two count. A short time later, Kingston hit the Trouble in Paradise kick and won clean...

Kofi Kingston defeated The Miz to retain the Intercontinental Title in 10:20.

After the match, a giddy Matt Striker congratulated Kingston on his first title defense. Kofi thanked The Miz for bringing out the "wildcat in Kofi Kingston." He said he's proud to be "your Intercontinental Champion"...

Powell's POV: Ross tired to sell the Kingston vs. Miz feud as a great rivalry. It feels premature for that talk, but at least they're trying to have an Intercontinental Title feud again. It would have been helpful if they had protected Miz rather than having Ryback destroy him on Monday. The crowd was pretty tame throughout the match. The effort was there from the wrestlers, but it's going to take time for people to care about two guys who were buried for so long.

A video hyped that WrestleMania tickets go on sale in two weeks...

Backstage, Kane and Daniel Bryan argued. Kane said Bryan was born on Old McDonald's Farm. He sang the song. Bryan yelled No! They both claimed to be the tag team champions...

4. Antonio Cesaro vs. Justin Gabriel for the U.S. Title. Cesaro cut a promo before the match. Cole said Gabriel wanted to go sky diving, but he couldn't due to the weather, so he went surfing in the Atlantic instead. He's apparently the long lost third member of the Thrillseekers tag team.

Cesaro had the first prolonged period of offense. Gabriel came back with some high flying moves, including a Lionsault, which JBL acknowledged. Gabriel scored a few near falls. He went for a springboard move onto Cesaro on the floor, but Cesaro caught him with the uppercut punch. Cesaro rolled Gabriel back inside the ring and finished him off with The Neutralizer...

Antonio Cesaro defeated Justin Gabriel to retain the U.S. Title in 7:20.

Powell's POV: The live crowd was dead for everything other than big moves during this match. I hope Vince and creative will be patient and won't overreact to a flat crowd reaction for Cesaro. I'd still like to see creative give a real push to Gabriel and Tyson Kidd as a tag team.

Layla's heartfelt video for Susan G. Komen For The Cure aired... A Ryback video aired...

Backstage, Paul Heyman thanked Vickie Guerrero for canceling Hell in a Cell. Vickie questioned who told Heyman the match was off. She said the match was on and if Heyman has a problem with it he knows where to go...

Powell's POV: The Heyman and Vickie characters aren't meshing. I guess they're trying to show that Heyman fears Ryback and is trying to get Punk out of the match, but the segments just don't pack a punch.

Cole sent best wishes to Lilian Garcia following her car accident. Cole said she's in a neck brace, but only as a precaution...

5. Rey Mysterio and Sin Cara vs. The Primetime Players. Cole said Darren Young calls himself Mr. No Days Off. Good luck selling that t-shirt. The heels worked over Sin Cara while Mysterio waited for a tag. JBL compared something that happened during the match to Dez Bryant landing out of bounds - "that hurt." In other words, JBL wasn't watching John Cena's Q&A either.

Mysterio managed to get a brief "Sin Cara" chant started as he continued to sell for the Players. Titus went for a shoulder block and Sin Cara dodged it at 10:15. Sin Cara made the hot tag a short time later. Mysterio hit a seated senton and a tilt-a-whirl DDT. Later, Sin Cara performed a top rope dive onto O'Neil on the floor. Inside the ring, Mysterio hit the 619 on Young and followed up with a top rope splash for the win...

After the match, the trainer came out and checked on Sin Cara, who never got up from the top rope dive. Sin Cara eventually got back to his feet and joined Mysterio in celebrating. They showed a replay of Sin Cara landing on his head while performing a move on one of his opponents...

Rey Mysterio and Sin Cara defeated The Primetime Players in 12:30.

Powell's POV: Josh "The Stalker" Mathews should investigate whether Sin Cara gets beat up so much during tag matches because they don't use his mood lighting. Honestly, the formula makes sense because the crowd is more responsive to Mysterio. The crowd was livelier for this match. By the way, I don't blame the crowd for how quiet they've been. The match quality has been solid, but several of the wrestlers in those matches just aren't over.

A video set up the Sheamus vs. Big Show match...

6. Sheamus vs. Big Show for the World Hvt. Championship. Dolph Ziggler was shown watching the match on a backstage monitor. Cole reminded viewers that Ziggler guaranteed that he would cash in. Show as dominant early. Sheamus's chest was a red welted mess from Show slaps.

JBL said it's overwhelming to step into the ring with Show for the first time because you can't prepare for him. The other announcers picked up on the theme, which would have been a good one for creative to push going into the match. Show took the fight to ringside and threw Sheamus over the announcers table and then rolled him back inside.

Powell's POV: Me: "Oh shit, we still have the Divas match." My friend Pooch deadpans: "Well, you have to bring the crowd down." Best laugh I've had all weekend.

At 12:20, Sheamus fought out of a bear hug and slammed forearms into Show. Sheamus tried unsuccessfully for a slam. Show followed up with a Vader Bomb for a two count. Show signaled for the chokeslam, but Sheamus avoided it and executed a DDT. Show came back at 14:15 with a chokeslam and covered Sheamus, who kicked out at the last moment.

Sheamus came back with a Cloverleaf attempt, but Show kicked him out of the ring. Show followed and delivered a big slap to Sheamus's chest. Show scooped up Sheamus for a slam, but Sheamus slipped out and then splashed Show into the ring post a few times.

Back inside the ring, Sheamus took Show off his feet with a double axe handle. Sheamus picked up Show and dropped him with White Noise. Very impressive. Ross questioned how much the move took out of both men. Sheamus got back to his feet and the crowd cheered for a Brogue Kick.

Sheamus went for the Brogue Kick, but Show caught his foot and dropped him with a knockout punch. Show went for a cover, but Sheamus kicked out at the last moment. Great near fall. Show got to his feet and set up for a knockout punch. Sheamus used the ropes to get up. Show missed the punch and Sheamus connected with the Brogue Kick, but he only got a two count. Another great near fall.

Sheamus went to the corner and pounded his chest. He went for the Brogue Kick again. Show avoided the kick and tagged Sheamus with a punch to the face. Show covered Sheamus and got the 1-2-3. After the match, Sheamus held his jaw as he walked to the back...

Big Show defeated Sheamus in 20:15 to win the World Hvt. Championship.

Powell's POV: Great match. In retrospect, they actually could use a buffer after that one. Everything about the match made sense with Show dominating early and Sheamus surging at the end. The live crowd was given plenty of incentive to get excited during that match and they responded accordingly. Best match of the night thus far. No sign of Ziggler aside from early on when he was shown watching the monitor. Congrats to Show for this title reign lasting longer than 45 seconds.

Backstage, Eve tried to talk to Booker T, who blew her off. Teddy Long approached and said she screwed over Layla and Kaitlyn, and now they get a chance to return the favor. Zack Ryder showed up dressed as a witch. He said he was actually dressed as Eve. Teddy said he was one letter off. Santino Marella showed up dressed as Lady Gaga. Ron Simmons showed up and delivered a "Damn!"...

Powell's POV: I hope creative got that out of their system because Raw could really suck tomorrow night if they go for a bunch of Halloween comedy.

Backstage, Vince McMahon was on the phone. C.M. Punk stood behind him. When Vince turned around, Punk told him to call off the Hell in a Cell match. Vince asked if Punk was lacking confidence, intimidated, or fearful of Ryback. Punk answered no to all three questions. Vince advised Punk to go out and prove to everyone that Punk is the best in the world. A discouraged Punk shook his head and walked away...

7. Eve vs. Layla vs. Kaitlyn in a Triple Threat for the WWE Divas Championship. Layla and Kaitlyn went after Eve early on. Their partnership didn't last, though, as they broke up their pinfall attempts.

Late in the match, Layla performed a crossbody block, but Kaitlyn rolled through, picked her up, and slammed her. Eve overshot while performing a swanton onto both women. Eve covered Layla and scored the pin...

Eve defeated Layla and Kaitlyn to retain the WWE Divas Championship in 6:30.

Powell's POV: Apparently, JBL delivered lousy commentary because he was apologetic for it in a followup segment. Call me unprofessional for missing what he said, but I thought we were observing the six-and-a-half minute moment of silence based on the not so live crowd's reaction.

A WWE 13 video game ad aired... Backstage, Josh Mathews interviewed Big Show. He said everyone's worst nightmare has come true because he is the World Champion... In another part of the backstage area, a trainer was checking on Sheamus. Matt Striker said he would keep viewers updated on his condition...

A video set up the main event... The Hell in a Cell structured lowered. C.M. Punk made his entrance with Paul Heyman. They shared a concerned hug before Punk entered the structure. Awesome. The announcers did more to put over the HIAC structure than the company did in the weeks that led up to the show. Ryback made his entrance as Punk flashed concerned inside the cage. "Wake up!" Ryback yelled to the dead crowd.

Powell's POV: Okay, this crowd just sucks. They were flat for Ryback's entrance too. In fact, ring announcer Justin Roberts' mention of the Hell in a Cell structure got a better pop than Ryback did when he entered. Brad Maddox is the referee, which is interesting because he was previously cast as the novice referee.

8. C.M. Punk (w/Paul Heyman) vs. Ryback in a Hell in a Cell match. The Goldberg chants started early from the Atlanta crowd. "I believe in you," Heyman yelled to Punk from outside the structure. "You are the best in the world." Ryback was dominant early. He connected with a big boot and then slammed the back of Punk's head into the canvas.

Ryback ran into Punk's boot in the corner, but then threw him off the second rope and dumped him to ringside at 2:15. They went to ringside, where Heyman jawed at Ryback and distracted him. When Ryback went under the ring to get Punk, he was greeted with fire extinguisher spray.

Ryback came right back, though, by kicking a chair into Punk's face. Punk suffered a couple of big scratches, including a slice on his shoulder, at some point. Later, Ryback tried to spear Punk on the floor. Punk moved and Ryback crashed into the ring steps. At 10:00, Punk got a kendo stick and used it as a weapon.

Ryback no-sold the kendo stick shots and performed a big backdrop. The live crowd came to life and chanted "Feed Me More" as Ryback executed the Meathook Clothesline. Ryback picked up Punk for the Shellshocked finisher. Referee Brad Maddox stepped in front of Ryback before he could hit the move and low-blowed him. Punk rolled up Ryback and Maddox laid on top of Ryback's legs while making a fast count.

C.M. Punk defeated Ryback in 11:25 to retain the WWE Championship.

After the match, Heyman pleaded with the referee to unlock the door, but he didn't do so quickly enough. Ryback recovered and roughed up referee Maddox. Ryback threw Punk into the cage, then went back to destroying Maddox. Ryback clotheslined Maddox and then pressed him over his head and threw him into the cage at ringside.

Punk crawled to the doorway, where Heyman tried to pull him out. Ryback caught Punk, as Heyman ran off. Ryback threw Punk into the cage. Punk jumped onto the cage and climbed to the top of the cell. Ryback followed Punk to the top and performed his Shellshocked finisher on top of the cell.

Powell's POV: I'm fine with the finish from a creative standpoint in that I didn't expect a clean finish. I figured something was up with the referee as soon as it was Maddox, but I had no idea they would actually have him turn on Ryback. I thought he'd miss a leg on the ropes again or something along those lines. The finish won't please the casual fans who were expecting to see a title change, but I liked it because Ryback lost in a way that puts the focus on the referee screwing him rather than on his streak ending. It wasn't a satisfying pay-per-view conclusion and they definitely took the cheap way out, but they avoided doing long term damage to Punk or Ryback.

Overall, the two big matches worked for me. Sheamus vs. Big Show was especially good, and they got out of the main event without damaging Ryback or delivering a premature title win that could have damaged their long term plans. However, the pay-per-view was a dud because the atmosphere was so lousy. WWE has to put in the time and effort into making their mid-card talent matter again to give fans more incentive to care about the other 80 percent of the roster. If only they had a three-hour weekly television show to accomplish that. Oh, wait...

Thanks for watching along with me tonight. Join us on the members' side for the exclusive audio review that Chris Shore and I will be recording later tonight, and stop back again on Monday for my WWE Hell in a Cell Hitlist.

RECOMMEND THIS ARTICLE:




READ OUR INSIDER NEWS BEFORE ANYONE ELSE!

BECOME A MEMBER FOR JUST $7.50 A MONTH (or less with a year-long sub) - GET THE FIRST LOOK AT EXCLUSIVE INSIDER DOT NET NEWS, TONS OF EXCLUSIVE AUDIO CONTENT, MEMBER MESSAGE BOARD ACCESS, START YOUR OWN BLOG, AND VIEW THE SITE WITHOUT ANY ADVERTISING: SIGN ME UP (or MORE INFO)
---
RELATED ARTICLES FROM MGID AFFILIATE SITES...
---
WWE PPV Reports • Latest Five Articles
2/23 Shore's 2014 WWE Elimination Chamber results and review: The Shield vs. The Wyatt Family, Randy Orton vs. Daniel Bryan vs. John Cena vs. Sheamus vs. Christian vs. Cesaro in the Elimination Chamber
1/26 Powell's 2014 WWE Royal Rumble results and review: 30-man Royal Rumble match, Randy Orton vs. John Cena for the WWE World Heavyweight Championship, Brock Lesnar vs. Big Show, Daniel Bryan vs. Bray Wyatt
1/26 Shore's 2014 WWE Royal Rumble results and review: Randy Orton vs. John Cena for the WWE World Heavyweight Championship, Brock Lesnar vs. Big Show, The Road to WrestleMania begins
12/15 Powell's WWE TLC results and review: John Cena vs. Randy Orton in a TLC match for the WWE Championship and the World Hvt. Championship, C.M. Punk vs. The Shield, Daniel Bryan vs. The Wyatt Family
12/15 Shore's WWE TLC results and review: Randy Orton vs. John Cena in a TLC match to unify the WWE and World Heavyweight Championships, Daniel Bryan vs. The Wyatt Family, C.M. Punk vs. The Shield, WWE Tag Title four-way
11/24 Powell's WWE Survivor Series results and review: Randy Orton vs. Big Show for the WWE Championship, John Cena vs. Alberto Del Rio for the World Hvt. Championship, C.M. Punk and Daniel Bryan vs. Luke Harper and Erick Rowan
---