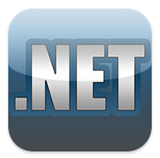 GOT AN IPHONE, IPAD, IPOD TOUCH, SAMSUNG GALAXY TAB, OR ANDROID PHONE?
THEN BE SURE TO DOWNLOAD OUR NEW FREE APP
(or SEARCH "pro wrestling" in App Store or Android Marketplace)

---
8/19 Shore's WWE SummerSlam results and review: Brock Lesnar vs. Triple H, C.M. Punk vs. John Cena vs. Big Show for the WWE Championship, Sheamus vs. Alberto Del Rio for the World Hvt. Championship
Aug 19, 2012 - 06:30 PM
---
By Chris Shore



Dot Net Members can look forward an exclusive audio review of WWE SummerSlam pay-per-view with Jason Powell and Chris Shore after the show tonight. Plus, Will Pruett, who is in attendance at the show, will be by on Monday with a Quick Hits audio with his in-person perspective on the show. Dot Net Members are currently listening to Shore's 24-minute interview with ROH Champion Kevin Steen. Join us on the ad-free version of the website by signing up right now via the Dot Net Members' Signup Page. We also encourage you to download our FREE apps on iPhone, Android, and Amazon Fire.

WWE SummerSlam
Aired live on pay-per-view
Los Angeles, California at Staples Center

Pre Show

Scott Stanford and Matt Striker welcomed us to the pre-show. They setup the WWE Championship video recap...

Shore's Slant: I am having terrible connections problems as a storm blows through here so my YouTube feed is a mess. I may not be able to accurately report on the pre-show if this continues.

While I was typing that, my signal screwed up again and I had to reset everything. When I got it back, Antonio Cesaro was celebrating his win and new championship...Backstage, Triple H talked to the ref who will have his match tonight with Brock Lesnar. Hunter told him the only way the match could end was if someone was knocked out or pinned. He said it was a fight to the finish and made sure the ref understood how serious he was...

Shore's Slant: Good and expected win for Cesaro. Now let's see what he can do with the run. The Hunter thing gives away the finish of their match. Looks like Brock gets the win but in some kitschy way. I cannot keep a steady enopugh stream to report on the pre-show. My apologies. This YouTube pre-show and I have problems every month. I don't get it.

SummerSlam

The opening video hyped the 25 years of SummerSlam and put over the Lesner vs. Triple H match as the "Perfect Storm." The pyro popped and Michael Cole and Jerry "the King" Lawler welcomed us to SummerSlam. They hyped the 25th Anniversary and Vickie Guerrero interrupted them to do Dolph Ziggler's intro. Chris Jericho was out next...

Shore's Slant: Oh yeah, Ziggler going on first almost guarantees a cash in later tonight. We're giving away three three-month Dot Net Memberships tonight (current members are also eligible for a membership extension of three months). The winners will be selected randomly and will be announced during our SummerSlam coverage tonight. To enter our free membership contest, copy and paste the following onto your Twitter page right now: Read @Prowrestlingnet's live coverage of WWE SummerSlam at prowrestling.net #wwe #SummerSlam

1. Dolph Ziggler (w/Vickie Guerrero) vs. Chris Jericho. Jericho sported tape on his ribs. Ziggler ran and Jericho gave chase. Jericho hit a couple of big elbow spots, but Ziggler went to the body. Jericho dumped Ziggler to the floor, but missed a followup springboard move to give Ziggler control. Ziggler worked a methodical style and talked trash to Jericho.

Jericho had a hope spot that Ziggler ended with a Fameassor for two. Jericho reversed the next move into a Walls of Jericho setup, but Ziggler flipped out. Jericho hit an enziguri for two. Ziggler reversed a whip into the sleeper. He jumped on Jericho's back and held it for a moment. Jericho sold and then drove Ziggler back into the corner. They battled to the top and Jericho hit a 'ranna from the top rope that he sold too. He climbed over and covered for a near fall.

Jericho charged at Ziggler, who jumped up and hit a DDT for two. A competing "Let's go Ziggler" vs. "Y2J" chant broke out. Jericho hit the running bulldog and went for the Lionsault. Ziggler got the knees up and popped up for a surprise Zig Zag and a great nearfall. Both men struggled to their feet and Jericho hit a Code Breaker.

Ziggler rolled to the floor to escape. Jericho rolled him back in the ring, but Vickie Guerrero grabbed his foot. Ziggler ran over and hooked a small package off the distraction for two. Ziggler charged at Jericho. Jericho moved aside and Ziggler hit the post. Jericho locked on a very high Walls and Ziggler tapped out...

Chris Jericho defeated Dolph Ziggler at 13:02.

Shore's Slant: Wow, what a great match. It was everything I hoped it would be...except for the finish. I'm not going to hate on it, but I am genuinely confused as to how they get Jericho out of WWE. There's still time, of course, but I really thought it would be here. I still expect Ziggler later in the evening, nonetheless.

The announce team thanked the politicians in LA for "helping to bring SummerSlam" to LA. Read that how you will. The announce team recapped what happened with Shawn Michaels and Brock Lesnar and showed a tweet from Shawn Michaels about Hunter's pre-match ritual. Backstage, Matt Striker interviewed Lesnar and Heyman. Heyman did his part and then Brock grabbed the mic to say, "Triple H, you're in a fight you cannot win." Heyman closed by saying if Hunter wasn't down with that, they had two words for him. Tap out...

Daniel Bryan made his entrance while freaking out as usual. Kane was out next...

2. Daniel Bryan vs. Kane. The two went back and forth between Bryan hitting kicks while yelling no, and Kane hitting power moves. Kane tossed Bryan over the top rope. Kane followed and Bryan escaped and hit a dive on the floor. He followed with a missile drop kick in the ring and then kicked Kane about a thousand times. He went for the big one, but Kane ducked, shoved him into the ropes, and hit a clothesline that turned Bryan inside out.

Kane hit all his spots and setup for the choke slam. Bryan slipped out and hit a hangman on the rope. Kane punched Bryan in the face. Bryan slapped him with an open palm. Kane mauled Bryan in the corner and almost got DQed. Kane argued with the ref and Bryan took the opportunity to hit a drop toe hold on Kane.

Bryan went for the No Lock, but Kane powered out. Bryan hit a superkick to a kneeling Kane. He back ed up in the corner and stared at Kane. He finally went to the top and dove off for a headbutt, but Kane caught him by the throat and hit a choke slam. Kane yelled about Bryan slapping him and gestured for the Tombstone. He lifted Bryan. Bryan wormed his way down and rolled Kane up in a small package for the win...

Daniel Bryan defeated Kane 8:03.

Post-match, Kane was shown backstage trashing thins and screaming for Bryan. Josh Matthews tried to ask a question, but Kane killed him and stomped off.

Shore's Slant: Good match and the right guy won. The rampaging Kane means this isn't done yet, but still a fun match. So far this has been a good show.

3. Rey Mysterio vs. The Miz for the Intercontinental Championship. They traded some early quick moves and then Miz tossed Rey to the floor. Rey rolled through and dared Miz to come out. Mniz did and slammed Rey into the barricade. He rolled Rey back in the ring for two. He caught Rey in a torture rack type hold and dropped to his knees for a nearfall.

Miz rained punches down on Rey and talked smack. He sent Rey to the corner and hit his corner clothesline. Mysterio came right back but Miz hit a slingshot powerbomb for two. Rey hit the drop toe hold out of nowhere and followed with 619. He went to the top and dove off, but Miz sat up and Rey crashed down. Miz went for his finisher, but Rey jumped up and rolled him up for a near fall that killed three people in the front row. Wow. Miz hit the Skull Crushing Finale almost immediately for the win...

The Miz retained the Intercontinental Championship at 9:11.

Shore's Slant: Yep, that was the match I thought we would get. They didn't go crazy, but a solid match that entertained from start to finish, told a great story, and the last nearfall was a hot moment.

Backstage, Eve and Teddy Long walked out of AJ's office. Teddy put AJ over and Eve seemed unimpressed. CM Punk walked up and rolled his eyes. He walked in, complete with camera shot change, and AJ was giving him the goo-goo eyes. He asked what she was doing and then went on to repeat that a triple threat was unfair. He said the only reason he could think of why AJ would do that to him was because he embarrassed her when she proposed.

AJ changed to a vacant stare and Punk said she was now doing her quirky thing, He said it didn't matter, he was going to win tonight, and then she and everyone on Raw would have to give him the respect he deserves. She never looked at him and Punk finally shrugged his shoulders and walked off...

Shore's Slant: Well, Jason Powell's prediction of an AJ and Punk combo is either 100 percent right or 100 percent wrong after that. I tend to think AJ is going to screw Punk for that moment. Maybe not tonight, or even cost him the title, but she'll get her revenge somehow.

A video recapped the World Heavyweight Championship feud. Alberto Del Rio made his ring entrance in a Ferrari. Sheamus was out next...

4. Alberto Del Rio (w/Ricardo Rodriguez) vs. Sheamus for the World Heavyweight Championship. This became a brawl at about the 50 second mark. They spilled to the floor and brawled around the ring, then got back in the ring and brawled there. Sheamus finally hit a neck breaker for two. Sheamus worked Del Rio in the corner and tried to pick him up. Del Rio held onto the top turnbuckle pad which came off as Sheamus pulled him away. Del Rio punched his way out and ducked a Brogue kick that caused Sheamus to spill to the floor.

Del Rio worked a ton of kicks and LA went to sleep for the first time. Del Rio pounded his chest and said Brogue over and over. He charged, and Sheamus hit a clothesline. He went for another, but Del Rio moved and Sheamus hit the post. Del Rio hit an arm breaker across the knees from the second rope for two. Del Rio went for the submission. Sheamus reversed into a White Noise setup, but Del Rio slipped out and locked on the cross arm breaker.

Sheamus rolled Del Rio up and then powered him into the air for a powerbomb. Sheamus followed with White Noise for two. Sheamus pounded his chest and Del Rio stood. Del Rio backpedaled and Sheamus ended up hitting a spear like move in the corner. Sheamus hit his clubbing blows over the ropes and then climbed up in the corner for ten punches.

Del Rio slid under him and Sheamus fell on the exposed turnbuckle. Del Rio hit the step-up enziguri for a great nearfall. Ricardo Rodriguez hit the apron to complain. Del Rio grabbed him and dragged him in the ring. The ref went to push Ric Rod out and Ricardo tossed a shoe at Del Rio. Sheamus caught it instead and hit Del Rio. He followed with the Irish Curse backbreaker. The ref counted three even though Del Rio's foot was on the ropes, but Sheamus was declared the winner. Post-match, Del Rio and Ricardo argued with the ref...

Sheamus retained the World Heavyweight Championship at 11:25.

Shore's Slant: Another good match from these two, and the final series was a ton of fun, but what a mess of an ending. I'm not even sure it would have worked had it not been awkward with the timing of the bell and everything. I honestly can't believe this feud is going to continue, but it sure does look that way. Also, guess I was way off about Ziggler. Darn.

The Prime Time Playas made their entrance. A video showed them attacking R-Truth and then Touting about it. The champs were out next...

5. The Prime Time Playas vs. Kofi Kingston and R-Truth for the WWE Tag Team Championships. Truth and Young started and Truth attacked at the bell. Truth got in some dancing offense before Young drove Truth into the corner. Titus tagged in and Truth escaped to make a hot tag. Kofi hit his big spots and setup for Trouble in Paradise. Young distracted him and Titus rolled to the floor. They ran around the ring and Titus hit a clothesline on Kofi to take control. Huh, turns out that obstacle course in NXT was for a reason.

Kofi played the babyface in peril and LA took a break. Titus went for a swinging side slam, but Kofi reversed into a DDT. Both men made hot tags. Truth hit all his big spots and then all four men ended up in the ring. Kofi hit a crossbody on Titus on the floor to take both men out. Young teased hitting his finisher, but Truth hit the Lie Detector for the win...

Kofi Kingston and R-Truth retained the WWE Tag Team Championships at 7:06.

Shore's Slant: Bleh. The tag division is terrible. A PTP win here wouldn't have saved it, but at least they are a real tag team. Frustrating match.

The SummerSlam week video aired. It showed Santino working in a restaurant, a bunch of Superstars at a children's hospital, the one year anniversary of the Be A Star campaign, and more...A video setup the WWE Championship match. John Cena made his ring entrance to a ton of hate. Big Show was out to virtually no response. Punk was out to a big pop.

6. John Cena vs. Big Show vs. CM Punk for the WWE Championship. As the match started, Cole pointed out the last time Punk was in the main event was Champion was December of last year. Big Show started strong and took both men down. He hit several chops on both men, and then when they joined up and tried to hit a suplex on Show, Show reversed for a double suplex on them. LA liked that a lot.

Cena took a powder and Punk hit a chop block on Show. Punk lifted Show for GTS but Show was too heavy. Cena ran in and lifted Show, but Punk hit him from behind and Show landed on Cena's head. Show continued to work on Punk. He called for the WMD, but Cena ran in and attacked Show. Show hit the spear on Cena and covered for two.

Show put both near the corner and climbed to the second rope. Punk rolled out of the way, but Show landed on Cena. Show covered, but Punk jumped on him from the top rope. Show drove Punk to the floor near the announce team and then collected Cena from the floor near the ramp. He rolled Cena in the ring, and then tossed Punk up into the ropes, sending the champ crashing to the floor.

Punk hit a hangman on Show, and Cena followed with a side suplex. Cena hit the ropes for the five knuckle shuffle, but Punk clotheslined him like he did the Rock. Punk hit the top rope elbow for two and locked in a weird cravat type submission I don't remember him using before. Show powered out and punched Punk. Cena attacked and hit a shoulder tackle. He put on the STF and Show powered out again and slammed Cena.

Punk hit three knees in the corner and tried for the bulldog, but Show shoved him off. Cena hit his top rope leg drop to the back of Show's head. Punk put his submission back on Show, and then Cena also applied the STF. Big Show tapped and the bell rang at 11:24. The ref didn't declare a winner and Punk and Cena argued with him. AJ's music hit and she skipped to the ring. She took the mic and faced both men. They made their cases and finally AJ said, "Restart the match."

The bell rang and both guys looked pissed. They turned around and Show hit a double chokeslam on them. He covered Cena and then Punk for two. Show called for the WMD and swung at Cena. Cena ducked and hit the AA and Punk immediately recovered and tossed Cena to the floor. He covered Show for the pinfall victory...

CM Punk retained the WWE Championship at 14:25 (total time).

Shore's Slant: Fun match that told a logical story and saw the right guy win. You knew this wasn't going to end in a clean finish, so the restart thing is easier to take. I like how they mostly kept them apart with Show doing the bulk of the work. Does that mean we go to Cena vs. Punk now? I don't think so, but if it does I appreciate the effort to keep their interactions in the ring limited.

The trailer for the latest WWE Studios film, The Day, aired... A video recapped Antonio Cesaro winning the US Title earlier... Kevin Rudolph performed the official SummerSlam theme song. Lilian Garcia and Justin Roberts danced, as did the Divas who came to the ramp, and then Cole danced like an idiot all over Lawler. That's when I went to the bathroom. Dear god...

A video recapped the Brock Lesnar story...Both men made their entrances. They turned the lights out and just used spotlights on the ring for old school ring introductions...

7. Brock Lesnar (w/Paul Heyman) vs. Triple H. Lesner drove Hunter in the corner to start and they wailed on each other while the ref told them to move, but didn't count. Brock locked in the arm hold several times, but Hunter fought back each time. Hunter clotheslined Lesnar to the floor. Lesnar ran back in the ring and took a high knee from Hunter. Brock battled back with a German suplex, but Hunter responded with a DDT. The fight spiled to the floor and Brock drove Hunter's arm into the ring steps.

Brock slammed Hunter on the announce table with the bad arm held behind the back. He got in the ring and waited for Hunter, and again the ref did not count. Hunter finally made it back in the ring and Brock went after the arm again and again, alternating between the submission and slamming Hunter on the arm. They went back to the floor again and Brock drove Hunter into the Spanish announce table. Back in the ring, Brock hit the stiffest clothesline of the night and the crowd did not seem entertained.

Brock tried for a suplex, but Hunter reversed it. He tried for a pedigree, but Lesnar whipped him over the top rope. Lesnar followed, but Hunter shoved him into the announce table. Lesnar sold the stomach, and when Hunter punched him in the stomach said, "Not my stomach." Hunter hit a couple more shots and Lesner went to the ring to get away.

Back in the ring, Hunter continued the assault on the stomach with knee lifts. Lesnar collapsed from the pain at one point and then hit the spinebuster. They countered each others finishers, but Hinter finally hit a pedigree. Brock kicked out on two. Hunter went back to attack, and Lesnar hit him in the nuts. The ref started to call for the bell, but Heyman went nuts and said Hunter wanted to fight. The ref didn't end the match, and Lesner hit a F5 for a nearfall.

Brock locked in the kimura and went to the ground. Hunter made the ropes, but no break. Hunter punched Lesnar in the kidneys until he let go. Hunter hit a surprise pedigree and crawled over to cover. Brock no sold the move and locked in the kimura. Hunter fought for a moment and then tapped. Post-match, Lesnar left the ring and the trainers checked on Hunter. A replay established that Brock broke the arm again and that's why Hunter tapped.

Lesnar and Heymen went to the back. Hunter refused medical treatment and dragged himself to the ropes. Another trainer checked on him and Hunter shoved him away. A, "You tapped out," chant started as Hunter stood in the middle of the ring. The fans cheered for him and Hunter looked pitiful. He walked around the ring like he was retiring and then left the ring. He slowly walked up the ramp waving to the crowd who cheered him more. He finally walked to the back as the announcers mostly laid out

Brock Lesnar defeated Triple H at 18:43.

Shore's Slant: What the hell was that? Did Hunter just retire? No, I don't think that's what it was, but I doubt we see him for a long time. Looks like we might get that Undertaker vs. Brock match at Mania after all. What better story to tell than the guy who ended the carer of the guy who gave Taker all he could handle no faces Taker himself? I can't think of one. Overall I was disappointed in the match. This didn't feel as physical as the Cena match, and that left a boring, plodding wrestling match instead. At least the right guy went over.

All in all I really enjoyed SummerSlam, even if the show did end flat. I was wrong on a lot of matches, but none of them were dumb moves. I don't understand not putting Ziggler over, but perhaps they have something big planned for Jericho's final Raw tomorrow. I'm very interested to see how much of a hook this implied retirement angle is as well. I'll have more with Jason Powell on the Member's exclusive audio recap later tonight. Thanks for watching along with me.

RECOMMEND THIS ARTICLE:




READ OUR INSIDER NEWS BEFORE ANYONE ELSE!

BECOME A MEMBER FOR JUST $7.50 A MONTH (or less with a year-long sub) - GET THE FIRST LOOK AT EXCLUSIVE INSIDER DOT NET NEWS, TONS OF EXCLUSIVE AUDIO CONTENT, MEMBER MESSAGE BOARD ACCESS, START YOUR OWN BLOG, AND VIEW THE SITE WITHOUT ANY ADVERTISING: SIGN ME UP (or MORE INFO)
---
RELATED ARTICLES FROM MGID AFFILIATE SITES...
---
WWE PPV Reports • Latest Five Articles
2/23 Shore's 2014 WWE Elimination Chamber results and review: The Shield vs. The Wyatt Family, Randy Orton vs. Daniel Bryan vs. John Cena vs. Sheamus vs. Christian vs. Cesaro in the Elimination Chamber
1/26 Powell's 2014 WWE Royal Rumble results and review: 30-man Royal Rumble match, Randy Orton vs. John Cena for the WWE World Heavyweight Championship, Brock Lesnar vs. Big Show, Daniel Bryan vs. Bray Wyatt
1/26 Shore's 2014 WWE Royal Rumble results and review: Randy Orton vs. John Cena for the WWE World Heavyweight Championship, Brock Lesnar vs. Big Show, The Road to WrestleMania begins
12/15 Powell's WWE TLC results and review: John Cena vs. Randy Orton in a TLC match for the WWE Championship and the World Hvt. Championship, C.M. Punk vs. The Shield, Daniel Bryan vs. The Wyatt Family
12/15 Shore's WWE TLC results and review: Randy Orton vs. John Cena in a TLC match to unify the WWE and World Heavyweight Championships, Daniel Bryan vs. The Wyatt Family, C.M. Punk vs. The Shield, WWE Tag Title four-way
11/24 Powell's WWE Survivor Series results and review: Randy Orton vs. Big Show for the WWE Championship, John Cena vs. Alberto Del Rio for the World Hvt. Championship, C.M. Punk and Daniel Bryan vs. Luke Harper and Erick Rowan
---