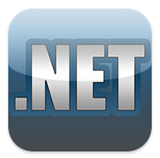 GOT AN IPHONE, IPAD, IPOD TOUCH, SAMSUNG GALAXY TAB, OR ANDROID PHONE?
THEN BE SURE TO DOWNLOAD OUR NEW FREE APP
(or SEARCH "pro wrestling" in App Store or Android Marketplace)

---
8/19 Powell's WWE SummerSlam results and review: Brock Lesnar vs. Triple H, C.M. Punk vs. John Cena vs. Big Show for the WWE Championship, Sheamus vs. Alberto Del Rio for the World Hvt. Championship
Aug 19, 2012 - 10:00 PM
---
Dot Net Members can look forward an exclusive audio review of WWE SummerSlam pay-per-view with Jason Powell and Chris Shore after the show tonight. Plus, Will Pruett, who is in attendance at the show, will be by on Monday with a Quick Hits audio with his in-person perspective on the show. Dot Net Members are currently listening to Shore's 27-minute interview with ROH Champion Kevin Steen. Join us on the ad-free version of the website by signing up right now via the Dot Net Members' Signup Page. We also encourage you to download our FREE apps on iPhone, Android, and Amazon Fire.

WWE SummerSlam
Aired live on pay-per-view
Los Angeles, California at Staples Center

Pre Show

Scott Standford and Matt Striker introduced the show from ringside as a camera gave a cool view of entering the arena bowl. The announcers pimped the pay-per-view and teased that the U.S. Title match was coming up. Stanford and Striker ran through the pay-per-view lineup... A video recapped the C.M. Punk vs. John Cena vs. Big Show setup...

Powell's POV: We're giving away three three-month Dot Net Memberships tonight (current members are also eligible for a membership extension of three months). The winners will be selected randomly and will be announced during our SummerSlam coverage tonight. To enter our free membership contest, copy and paste the following onto your Twitter page right now: Read @Prowrestlingnet's live coverage of WWE SummerSlam at prowrestling.net #wwe #SummerSlam

Backstage, Josh Mathews interviewed Big Show, who said he's going to crush Cena and Punk to become WWE Champion...

1. Santino Marella vs. Antonio Cesaro (w/Aksana) for the U.S. Title. Before the match, Cesaro said "greatness" in five different languages, and then kissed Aksana. Stanford noted that Santino was all business prior to the match. There was a countdown clock at the bottom of the screen that counted down to the start of the pay-per-view.

Striker put over SummerSlam by saying that the U.S. Title match being given to viewers on the free preview says a lot about how loaded the card is. The crowd was solidly behind Santino, who sold for Cesaro early and tried to make it to his corner to get The Cobra, only to be cut off by Cesaro.

At 4:00, Cesaro picked up the Cobra sleeve and tore it apart. Santino got pissed and went on the offensive. Santino reached down in his singlet and pulled out a second Cobra. However, Aksana climbed onto the apron and distracted Santino by flirting with him. Cesaro used The Neutralizer finisher and scored the pin...

Antonio Cesaro defeated Santino Marella to win the U.S. Title in 5:05.

Powell's POV: A good start to the show. Santino's unnecessary title reign is over. Maybe Cesaro can restore some prestige. Christian recently defeated Cesaro in a television match, so that could be the next U.S. Title program.

Backstage, Triple H was seated next to referee Scott Armstrong. He told him that this will be the biggest match he's ever officiated. Hunter told him that there won't be a DQ or a countout. He said the match ends when someone taps out or someone gets pinned. He asked Armstrong if he understood. Armstrong nodded in approval. Hunter said it's going to be a fight to the finish. "Let us fight," Hunter told him. Armstrong nodded again...

Powell's POV: Why in the blue hell didn't that segment occur on WWE television? The promise of a non-DQ and non-countout finish may have sold some extra pay-per-views to the cynics.

The announcers ran through the pay-per-view lineup... A video featured fan Touts regarding the Lesnar vs. Triple H match... A video recapped the Triple H and Brock Lesnar feud and closed the pre-show...

WWE SummerSlam Pay-Per-View

A video opened the show and focussed on the Brock Lesnar and Triple H match and labeled it "the perfect storm"... The narrator welcomed viewers to the "25th anniversary of SummerSlam"...

Powell's POV: Chris Jericho tweeted that he and Dolph Ziggler will open the show tonight. Meanwhile, Jim Ross noted that he is watching the show in a suite at Staples Center. He noted previously that he would be at the show, but he did not state whether he would call a match or just watch as a spectator.

Michael Cole introduced the show and hyped that 17,482 fans were in attendance. Cole was joined on commentary by Jerry Lawler. They hyped that the first SummerSlam took place in August 1988 and featured The Mega Powers vs. The Mega Bucks in the main event...

Vickie Guerrero did the "excuse me" bit and then introduced Dolph Ziggler...

1. Dolph Ziggler (w/Vickie Guerrero) vs. Chris Jericho. Jericho had his ribs taped under the light bright jacket. They replayed footage of Ziggler attacking him on Smackdown. Jericho sold the ribs early. Ziggler got him down, put his foot on him, and mocked him by flexing and yelling, "Come on, baby," just as Jericho would.

Ziggler hit the Fameasser for a two count at 7:10. There were dueling "Let's Go Ziggler" and "Y2J" chants. The Y2J chants were louder. Ziggler continued to control the offense and applied a sleeper. Jericho came back with a top rope hurcanrana. Ziggler returned fire with a big DDT at 10:15.

There was a good false finish at 12:40 when Vickie's interference led to Ziggler catching Jericho with an inside cradle. However, Jericho came right back and locked Ziggler in a Liontamer and got the submission win...

Chris Jericho defeated Dolph Ziggler by submission in 13:00.

Powell's POV: The announcers referred to it as the Walls of Jericho, but longtime Jericho fans had to appreciate the Liontamer. My guess is that Ziggler cashes in successfully later tonight and then defends the strap against Jericho on Monday, assuming that is Jericho's final date with WWE. Either way, look for Ziggler to get revenge on Jericho.

The announcers recapped Brock Lesnar's attack on Shawn Michaels and noted that HBK was unable to be at the show. They flashed a tweet from Michaels saying he knows Hunter's pre-match ritual and will have no problem getting psyched up for the match...

Backstage, Brock Lesnar and Paul Heyman were interviewed. Heyman said he he had two words for Hunter - tap out...

2. Kane vs. Daniel Bryan. After a decent start, Bryan went to the top rope at 7:10. Bryan went for the Top Rope Chad Johnson, but Kane reached up and grabbed him by the throat on the way down. Kane stood up and chokeslammed him. He set up for the Tombstone, only to have Bryan slip out and catch him in a small package for the win...

Daniel Bryan beat Kane in 8:00.

After the match, Bryan ran backstage. Kane was irate. He went backstage and threw a hissy fit. Josh "The Stalker" Mathews popped up out of nowhere and tried to interview Kane, who grabbed him by the throat and asked where Bryan went. Mathews said he left. Kane threw him aside and continued with his hissy fit...

A commercial warned people that cops arrest drunk drivers...

Powell's POV: Really? Well, I'll be damned. Seriously, they're spending money advertising this?

3. The Miz vs. Rey Mysterio for the Intercontinental Title. Mysterio wore a black outfit and mask. Lawler said the mask was a tribute to "that new Batman movie." Miz had the inflatable "AWESOME" bubble on the stage. Lawler noted that Cole is Miz's biggest fan. "I enjoy The Miz," Cole responded. Seems like Cole is toning it down.

Miz got the better of the offense during the first five minutes and then played to the crowd for heat. Mysterio made a brief comeback, but Miz caught him and performed a cool slingshot powerbomb. Cole said Miz came back from filming his movie with a new repertoire of moves.

Mysterio came back with the 619. He went for the springboard splash, but Miz moved. Miz went for a go behind move, but Mysterio rolled him up for a really good near fall. Miz ended up hitting the Skull Crushing Finale and scored the clean pin. Miz held his jaw in pain and looked dazed (or was just selling) after the match...

The Miz defeated Rey Mysterio to retain the Intercontinental Title in 9:15.

Powell's POV: About what you would expect from these two in that it was a good, mid-card title match. The crowd reaction was light early on, but the fans got into the match as it went on. The announcing was odd. It seemed like Lawler wanted to get Cole to sing Miz's praises, but Cole played it straight and didn't get into cheerleading mode.

Backstage, Teddy Long and Eve were shown outside A.J.'s office. Long said the Raw wrestlers love her. Eve condescendingly agreed. C.M. Punk showed up as they were leaving and headed into A.J.'s office. Punk grumbled about being put into a match where he could lose the title without being pinned. She looked straight ahead and ignored him. Punk said she was disrespecting him, but she'll be forced to respect him once he retains the title later in the show...

A video set up the Sheamus vs. Alberto Del Rio match...

4. Sheamus vs. Alberto Del Rio (w/Ricardo Rodriguez) for the World Hvt. Championship. Del Rio drove a Ferrari into the building. The announcers played up that Sheamus wasn't 100 percent after the beating he took from Del Rio and his goons on Smackdown. "We told you this was going to be physical," Cole said early on. Has there ever been a match that the announcers didn't expect to be physical?

At 8:15, Del Rio applied the Cross Arm Breaker, which got a big rise out of the crowd. Sheamus powered up to his feet and slammed Del Rio to the ground for a big pop. Sheamus hit White Noise at 9:10 for a two count. Sheamus delivered ten shots to Del Rio's chest as the crowd counted along. Who says pro wrestling fans are stupid?

Del Rio hit the running enzugiri for a good near fall. Ricardo tried to throw his shoe to Del Rio. Sheamus picked off Ricardo's shoe and struck Del Rio with it. He hit him with the Irish Curse and covered Del Rio, who put his foot on the bottom rope. The referee made the three count anyway to end the match.

Del Rio threw a fit in the ring as Sheamus headed toward the back. Cole said Del Rio has a beef. Lawler said sometimes bad things happen to bad people. Sheamus stood on the stage and played to the crowd. Cole continued to complain about the finish, while Lawler said he had to see it from another angle...

Sheamus defeated Alberto Del Rio in 11:25 to retain the World Hvt. Championship.

Powell's POV: Weak. A lousy finish that keeps the never ending program going. Worse yet, no Ziggler cash in. The in-ring action was good, yet the finish was really flat.

A National Guard commercial aired, and then members of the military were shown sitting in the crowd... At ringside, Cole noted that Mike Tyson and CNN personality Piers Morgan were engaged in a Twitter war over whether Brock Lesnar or Triple H would win the main event... Footage aired of Triple H telling Scott Armstrong to let he and Lesnar fight to the finish... Cole read an HBK tweet that said he hopes bad things happen to bad people...

5. Kofi Kingston and R-Truth vs. The Prime Time Players. A "Kobe Bryant" chant started with the Los Angeles crowd. Funny. Truth shook his junk at Darren Young after performing a move. Titus O'Neil and Kingston entered the ring and then O'Neil kicked Kingston in his junk inadvertently. Kingston came back with a big dive from the top rope onto Titus. In the ring, Truth hit his finisher on Young for the clean pin...

Kofi Kingston and R-Truth defeated The Prime Time Players to retain the WWE Tag Titles in 7:15.

Powell's POV: Kingston and Truth work the crowd well, but this was a forgettable match that could have aired on WWE Superstars. Kingston and Truth need opponents that do more than bark like seals or get inspired by Magic Mike.

A video showed WWE talent appearing at a children's hospital. The footage shifted to the SummerSlam pre-party and showed a number of celebrities including Steve Austin, Joe Buck, Pauly D, Piers Morgan, and others mingling with WWE talent. They also aired footage of a BA Star event, and WWE Axxess...

A video set up the WWE Championship match...

6. C.M. Punk vs. John Cena vs. Big Show in a Triple Threat for the WWE Championship. Cole said the last time Punk main evented a pay-per-view was December of 2011 despite being WWE Champion. Punk debuted new pink ring gear. Show got his time to control the offense around 5:00. He set up to knock out Punk, but Cena cut him off. Show speared Cena and got a two count.

At 8:20, Cena set up for the Five Knuckle Shuffle on the fallen Show, but Punk cut him off and then mocked the "You Can't See Me" gesture. Punk followed up with a top rope elbow drop for a two count. The pro-Punk fans are louder than the pro-Cena fans. Meanwhile, there is no pro-Show crowd unless his family is in the building, and even they might be cheering for one of the other two.

Cena applied the STF around 10:00, but Show stood up to break his way out of it. Punk came back with some high knees on Show a short time later. Show threw him off when he went for a bulldog. Cena performed a top rope leg drop on Show. Punk applied a submission hold on Show, and then Cena also applied the STF simultaneously. Big Show tapped out at 11:50.

Punk and Cena both celebrated. The referee stood there with his hands up. A.J. skipped to the ring. She entered the ring and took the mic and teased saying something. Punk told her to let the fans decide. She finally ruled that the match would be restarted. Show performed simultaneously chokeslammed both men and got separate two counts. Cena came back with the Attitude Adjustment on Show. Punk threw Cena to ringside, covered Show, and got the pin...

C.M. Punk defeated John Cena and Big Show to retain the WWE Championship in 14:25.

Powell's POV: The restart was flatter than the restart we saw in the TNA Title match at the TNA Hardcore Justice pay-per-view last week. A.J.'s pause and tease routine didn't really work, as the live crowd didn't seem to be on the edge of their seats awaiting her predictable ruling. I suppose the nice thing about having A.J. as general manager for WWE creative is that she's portrayed as crazy, so weird decisions such as restarting this match without excluding Big Show are covered. Overall, not a match anyone will be talking about a week from now, much like the entire show thus far.

Celebrities were shown in the crowd. They showed Rick Rubin, David Arquette (with a World Hvt. Championship belt), Maria Menounos, Piers Morgan, and Fred Durst were shown... A trailer aired for the WWE Studios movie "The Day"...

Lilian Garcia introduced Kevin Rudolph to the sound of crickets. Rudolph performed on the stage while the cameras focussed on anyone who danced or showed any level of enthusiasm, including Lilian and dorky Justin Roberts. The Divas came out and danced on the stage. Michael Cole stood up and danced like a jackass, and the Spanish announcers were also shown hamming it up...

Powell's POV: Mark it down, the Divas appeared onstage, yet no one pinned Beth Phoenix. Of course, I didn't actually see her on the stage, so that probably explains why. Here's hoping this concludes the WWE infatuation with Kevin Rudolph. Screw this show. Lesnar and Hunter better be one hell of a match to save this show. For those bitching about the musical performance, remember it the next time they give us a random Divas match or an unadvertised Ryback squash on pay-per-view.

At ringside, dorky ass Michael Cole said there was a tornado warning - Brock Lesnar's F5. This set up the video that set up the main event...

Powell's POV: Congrats to our first two contest winners - @keiffers4 and @christopherpall. We'll give away one more at the end of the show. Cheap Plug: Looking for a reliable fantasy football online commissioner service? Check out the service I use at MyFantasyLeague.com.

Brock Lesnar and Paul Heyman made their entrance. Lawler said Lesnar didn't seem to have the same intensity that he's used to seeing from him. Lesnar wore the MMA gloves and MMA shorts. Triple H's music got a big pop from the live crowd. Cole continued to read tweets from Shawn Michaels regarding the main event. The arena lights were turned off and Justin Roberts handled the in-ring introductions for the main event while spotlights focussed on the ring...

Powell's POV: A cool look for the intros. It's odd that Lawler said Lesnar lacked intensity. Is it a swerve or are they already setting up a reason for Lesnar losing the match? I'm not sure how to read that one. The live crowd probably needs a Triple H win or a big angle to go home truly satisfied by this mostly forgettable show. All of the HBK tweets have my guard up for a surprise run-in.

7. Brock Lesnar (w/Paul Heyman) vs. Triple H. Brock went right after Hunter's arm and went for the Kimura. Hunter fought it off and knocked Lesnar to ringside. Heyman flashed a look of concern at ringside. Brock stormed back to the ring and went after Hunter, who came back with a high knee.

Lesnar controlled the next couple minutes of offense and continued to target the arm of Triple H. Brock wrenched on the left arm and then threw Hunter into the corner. Brock hoisted up Hunter onto his shoulders with ease, but Hunter slipped out. Brock ended up dropping him with a German suplex. Brock bled a bit from the nose and smiled as he surveyed what he had done to Hunter.

Triple H came back with a couple of punches and a DDT. The crowd, which had been quiet during Lesnar's offensive flurry, remained mostly flat for Hunter's offense. "This is your house, Brock," Heyman yelled. That actually got a few boos from the crowd before it went back to being nearly silent.

The wrestlers went to ringside and Brock threw Hunter into the ring steps. Triple H's arm took the blow, and Cole pointed out that all of Brock's offense was geared toward that once broken arm. Lesnar drove Hunter's back into the Spanish announce table. "This is definitely not UFC," Lawler said. Brock tipped the announcers' table on it's side, climbed onto it, and came down with a right forearm onto Hunter's neck.

"He's not a superstar, he's a butt kicker," Cole actually said of Lesnar. What a dork. They went back inside the ring. Brock dropped Hunter with a clothesline. The crowd was quiet enough that one or two guys could be heard starting a "boring" chant. Brock flashed the cameras a look at his Jimmy John's mouthguard. Triple H came back with a suplex for a mild applause.

Triple H went for the Pedigree at 11:40, but Brock avoided it and threw Hunter toward the corner. Triple H took a bump over the corner and tumbled to the floor, which got a reaction from the crowd. Brock followed to the floor. Hunter managed to shove Lesnar into the corner of the table. Heyman looked concerned as he asked Lesnar if he was hurt. Brock grimaced and sold stomach pain. "Oh, my stomach," Lesnar said.

Cole brought up Lesnar's "history of stomach issues" yet didn't specify that he had diverticulitis and underwent surgery. There was a quick "Triple H" chant from the live crowd as Hunter went on the offensive in the ring with a series of knees to Lesnar's gut. The knees to Lesnar down. When Lesnar stood up, Hunter dropped him with the spinebuster.

Triple H set up for the Pedigree at 15:00. Lesnar avoided it and hoisted up Hunter for the F5. Hunter countered and hit the Pedigree and went for the cover. Brock kicked out right at two so it wasn't a very dramatic near fall. At 15:55, Lesnar hit Triple H with a low blow. Lesnar smirked. Referee Scott Armstrong showed that he was thinking about it as the announcers recalled Hunter asking him to let them fight.

Brock performed the F5 on Triple H at 16:35. Lesnar went for the cover and Triple H kicked out. The crowd cheered before going back to being quiet. "What does it take?" Heyman asked at ringside. Lesnar grabbed Triple H's arm and went for the Kimura. Hunter punched Lesnar's side a couple times, but Brock applied the hold. Hunter reached the ropes, but had to punch Brock to make him release the hold around 18:00.

They got to their feet. Triple H kicked Lesnar and Pedigreed him. As Hunter was rolling Lesnar over to go for a cover, Brock caught him with the Kimura again. Triple H tapped out. "Jesus, what a fight," Cole said...

Brock Lesnar defeated Triple H by submission in 18:40.

After the match, medical personnel entered the ring to tend to Triple H. Lesnar smiled as he headed toward the stage. "He tapped out," Heyman said to a smiling Lesnar. Triple H shoved the trainer aside while continuing to sell the pain. A "Triple H" chant started as he struggled to get to his feet. Once he got up, a louder "You tapped out" chant started.

"I'm sorry," Hunter said, and then the "Triple H" chants started up again. He left the ring and slapped hands with some fans at ringside. He approached a younger fan and said, "I'm sorry, buddy." The little kid turned away in fear. Funny. Triple H stood on the stage and waved to the crowd as Cole questioned whether this will be the last we see of Triple H. "I think he just said goodbye," Lawler said to close the show. Good lord...

Powell's POV: The crowd came to life for the final flurry. They were into Triple H hitting the Pedigree and Brock coming right back with the Kimura. The match wasn't in the same league as the Lesnar vs. Cena match. The live crowd was flat and it just lacked the spark that the Extreme Rules match had. It didn't help that the live crowd sat through a mostly forgettable show before they got to the main event. It looked like Hunter and Lesnar thought they had a blockbuster laid out and that Hunter was expecting the standing ovation for his effort afterward, and instead he was greeted with "You tapped out" chants until he milked it long enough to get a polite applause.

Overall, SummerSlam did nothing for me. It started off nicely with the Cesaro title win on the free preview, but the overall show left so much to be desired. None of the matches felt memorable aside from the main event, which is memorable for the wrong reasons. Hunter's post-match bit just didn't work. The question of whether that's it for Hunter would normally be very intriguing, but it turned out that this just wasn't the night for it. Of course, I'm sure they'll make it look like a million bucks in the video packages on Raw for those who didn't see the show and don't know that it was a mess.

Congrats to our third winner @FrankieRapp. Thanks for watching along with me tonight. Stop back on Monday for the WWE SummerSlam Hitlist, Rundown, and Pause reviews of the show.

RECOMMEND THIS ARTICLE:




READ OUR INSIDER NEWS BEFORE ANYONE ELSE!

BECOME A MEMBER FOR JUST $7.50 A MONTH (or less with a year-long sub) - GET THE FIRST LOOK AT EXCLUSIVE INSIDER DOT NET NEWS, TONS OF EXCLUSIVE AUDIO CONTENT, MEMBER MESSAGE BOARD ACCESS, START YOUR OWN BLOG, AND VIEW THE SITE WITHOUT ANY ADVERTISING: SIGN ME UP (or MORE INFO)
---
RELATED ARTICLES FROM MGID AFFILIATE SITES...
---
WWE PPV Reports • Latest Five Articles
2/23 Shore's 2014 WWE Elimination Chamber results and review: The Shield vs. The Wyatt Family, Randy Orton vs. Daniel Bryan vs. John Cena vs. Sheamus vs. Christian vs. Cesaro in the Elimination Chamber
1/26 Powell's 2014 WWE Royal Rumble results and review: 30-man Royal Rumble match, Randy Orton vs. John Cena for the WWE World Heavyweight Championship, Brock Lesnar vs. Big Show, Daniel Bryan vs. Bray Wyatt
1/26 Shore's 2014 WWE Royal Rumble results and review: Randy Orton vs. John Cena for the WWE World Heavyweight Championship, Brock Lesnar vs. Big Show, The Road to WrestleMania begins
12/15 Powell's WWE TLC results and review: John Cena vs. Randy Orton in a TLC match for the WWE Championship and the World Hvt. Championship, C.M. Punk vs. The Shield, Daniel Bryan vs. The Wyatt Family
12/15 Shore's WWE TLC results and review: Randy Orton vs. John Cena in a TLC match to unify the WWE and World Heavyweight Championships, Daniel Bryan vs. The Wyatt Family, C.M. Punk vs. The Shield, WWE Tag Title four-way
11/24 Powell's WWE Survivor Series results and review: Randy Orton vs. Big Show for the WWE Championship, John Cena vs. Alberto Del Rio for the World Hvt. Championship, C.M. Punk and Daniel Bryan vs. Luke Harper and Erick Rowan
---