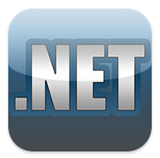 GOT AN IPHONE, IPAD, IPOD TOUCH, SAMSUNG GALAXY TAB, OR ANDROID PHONE?
THEN BE SURE TO DOWNLOAD OUR NEW FREE APP
(or SEARCH "pro wrestling" in App Store or Android Marketplace)

---
4/1 Shore's WWE WrestleMania 28 results and review: The Rock vs. John Cena, The Undertaker vs. Triple H in a Hell in a Cell match with Shawn Michaels as special referee, C.M. Punk vs. Chris Jericho for the WWE Championship
Apr 1, 2012 - 05:30 PM
---
By Chris Shore



Take advantage of our $5 membership sale! You could be reading this report on the ad-free version of the website while corresponding with Dot Net Members in the forum. The members will hear an exclusive audio review featuring Jason Powell, Chris Shore, and former WWE creative team member Seth Mates (Twitter.com/SethMates.). Sign up now via Prowrestling.net/amember/signup.php. Once you are there, enter the coupon code: sale2012a to take advantage of the $5 for one month special, or the code sale2012b to lock yourself in at $5 rate for a full year ($60 annual price).

WWE WrestleMania 28
Aired live on pay-per-view
Miami, Florida at Sun Life Stadium

Pre-Show

1. The Usos vs. Tyson Kidd and Justin Gabriel vs. Epico and Primo for the WWE Tag Team Championships. YouTube wouldn't load for me and the WWE site crashed twice. I caught the announcement of the winner before I finally got a decent stream from YouTube.

Epico and Primo retained the WWE Tag Team Championships.

Matt Striker and Josh Matthews were on commentary. Striker announced that the World Heavyweight Championship would open the show. Backstage, Scott Stamford asked Daniel Bryan what his strategy was. Bryan said he has already knocked Sheamus out before and maybe Stamford should ask Sheamus what his strategy was. He said he was walking into his first WrestleMania as the World Heavyweight Champion, and he would leave the champion as well. He had AJ give him a kiss, and then had her jump around him doing the "Yes" chant hoisting the belt in the air. She sold the belt being heavy as she did it...

The f-ing awesome Triple H vs. Undertaker hype video aired...The John Cena vs. Rock hype video aired...Striker and Matthews signed off and a countdown clock ran down until Mania started on TV...

WrestleMania 28 Broadcast

Lillian Garcia sang "America the Beautiful" as several military members held American flags on the stage. I won't describe the set as we have a picture on the main page. Besides, I couldn't do it justice. A video that showed pictures of Rock and Cena growing up, followed by hype for the two main events, opened the show. Ring introductions occurred and Michael Cole and Jerry "The King" Lawler welcomed us to WrestleMania...

1. Sheamus vs. Daniel Bryan (w/AJ) for the World Heavyweight Championship. The bell rang and Bryan asked AJ to come up on the apron. He kissed her, and turned around into the Brogue Kick for a Sheamus victory.

Sheamus defeated Daniel Bryan at 0:19 to win the World Heavyweight Championship.

Shore's Slant: Well, they started hot, but I was really looking forward to this match. I hate that title matches are treated like this at Mania. Oh well, hopefully that's all the garbage we get in the ring tonight.

Backstage, Team Johnny was talking and Miz said like he won the main event at Mania last year, they will win this year. They rolled their eyes at him and went back to talking. David Otunga walked up and introduced John Laurinaitis. Ace was looking dapper in his Brother Love suit. He put over the match and said they would make history tonight when he became the General Manager of both Smackdown and Raw...

2. Kane vs. Randy Orton. The crowd chanted for Daniel Brayn as the match started. Both guys started fast with blows. Kane dropped Orton over the top rope and then kicked him off for the first nearfall of the match. Kane hit a side slam and worked a rest hold. Kane hit a suplex and again went to a rest hold. Orton escaped and hit his backbreaker. He hit several clotheslines, ducked one of Kane's and hit the powerslam that Michael Cole called correctly. Wow.

Orton hit his rope DDT and setup for the RKO. Kane shoved him off and hit a big boot. Kane went to the top and jumped off. Orton dropkicked him out of the air and backed up for the punt. Kane stood and hit a chokeslam for a near fall that the crowd reacted too. Kane stood Orton and Orton went for the RKO again. Kane shoved him off and went to the top, but Orton caught him up there. He hit Kane several times, but Kane grabbed him and hit a chokeslam from the second rope for the win.

Kane defeated Randy Orton at 10:57.

Shore's Slant: Snooze fest of a match. This is not a good start for Mania. I'm sure the show will recover, but a 19 second Daniel Bryan match followed by this, especially in light of Orton's comments, is going to leave some fans upset.

Backstage, Santino Marella and Mick Foley were with a captain from Deadliest Catch. They basically did a commercial for the show and then attacked some King Crab legs. Ron Simmons walked up and did his "Damn" line. The segment was stupid, but it was worth it to see Simmons...

Cody Rhodes made his entrance. The video compilation of Big Show's WrestleMania moments aired, and then Show made his ring entrance...

3. Big Show vs. Cody Rhodes for the Intercontinental Championship. Cody ran at the bell and Show followed. Cody slid back in the ring and tried to dive on Show, but Show caught him and gorilla pressed him back in the ring. Show climbed back in and tossed Cody all over the ring and his several shots. He basically gave Cody a stink face in the corner that the announce team put over.

Cody ducked a splash in the corner and hit a dropkick to the knee. He worked the leg with stomps, leg locks, and a foot DDT. Cody went to the top rope. Show caught him in a chokeslam hold. Cody dropped to the floor to rack the arm on the top rope. He popped back in and hit the Beautiful Disaster kick. He went for another, and Show speared him out of the air, hitting Cody in the nuts in the process. Show hit the WMD for the win...

Big Show defeated Cody Rhodes at 5:16 to win the Intercontinental Championship.

Shore's Slant: Terrible booking decision. The match was OK. It felt like a TV match instead of a PPV or WrestleMania match, but the decision to put the belt on Big Show is awful.

A video put over the "Diva lifestyle." Beth Phoenix and Eve made their ring entrance as a video showed their Extra moment that setup this match. Beth Phoenix was wearing a weird Valkyrie helmet. Kelly Kelly and Maria Menounos were out next...

4. Beth Phoenix and Eve vs. Kelly Kelly and Maria Menounos. Kelly and Eve started. Kelly hit a ranna and put Eve in the corner. She tried the handspring elbow, but Eve got her feet up. Kelly sold it then hit an elbow. She tagged in Maria and they did a combo stinkface on Eve. Eve's makeup came off on Maria's white pants, so she looked like she crapped herself. Fail.

Maria took some offense and rest holds on the mid-section. She got the hot tag to Kelly. Kelly took out Eve, but Beth knocked her down and lifted for the Glam Slam. Kelly reversed it into a bulldog and tagged Maria. Maria started to climb the ropes, but Beth Phoenix ran over and gorilla pressed her. Kelly pulled her down and they shoved Beth into Eve. Maria rolled up Beth for the win...

Maria Menounos and Kelly Kelly defeated Beth Phoenix and Eve at 6:49.

Shore's Slant: Kudos to Maria Menounos for doing all she did with hurt ribs. The match was fine for a Divas match, but I'm very underwhelmed right now.

Shawn Michaels gave an interview to Matt Striker backstage. Michaels gave a very ambiguous answer to what he was going to do and said he held the end of an era in the palm of his hand...Justin Roberts announced the attendance at 78,363, a new record for the stadium...Jim Ross was introduced and he joined the announce team. He and Cole even shook hands. Thank you God!

Ring entrances occurred for Shawn, Triple H, and Undertaker. Taker was sporting a new robe with spikes on it. He brought the lights up ion the ring and snatched his head off to reveal a crew cut mohawk for his new look. He looked up, and the Metallica music played as the cell lowered...

5. The Undertaker vs. Triple H in a Hell in a Cell match with Shawn Michaels as the special guest referee. A brawl broke out and spilled to the floor. Taker whipped Hunter to the cage and then hit a back drop. Taker slammed Hunter around some more and HBK tried to check on him. Taker shoved Shawn away and Shawn sold being pissed off.

Taker took the stairs apart and hit Hunter with the top piece. Hunter had a small bleed on his head that had to be hardway. He put the bottom part of the stairs in the ring, but Hunter hit a spinebuster on the stairs. Hunter got two chairs from under the ring and hit Undertaker about 740 times. Taker's back started to turn purple from the spinebuster and chair shots.

Shawn told Hunter that was enough, Hunter told him to end it or he would. Taker told Shawn not to end it. Hunter hit him with the chair about 10 more times and then got the sledgehammer. He hit Taker with it and then acted like he was going to hit him like he was a railroad tie. Shawn stopped Hunter and Hunter told him to end it.

Shawn went over and acted like he wanted to call for the bell, but wasn't sure. He checked on Taker again, and Taker put the Hell's Gate on Shawn. Hunter hit Taker with the sledgehammer to break it and Shawn was out. Referee Charles Robinson ran out and climbed in the ring. Taker locked the Hell's Gate on until Hunter passed out. Referee Charles Robinson ran out and got in the ring and Taker covered, but Hunter kicked out. Taker chokeslammed Robinson in frustration.

Taker picked up Hunter for the tombstone, but Hunter slipped out and shoved Taker into a superkick from Shawn. He followed with a pedigree for a crazy nearfall. Shawn sold being upset about what he did. Triple H started to use the sledgehammer again. Shawn tried to stop him and Hunter tossed him over the top rope. Taker hit snake eyes and the big boot and leg drop. He followed with a tombstone and Shawn slid in the ring to make the near fall count.

Both men made their feet and while trading blows and then stood to throw haymakers. Taker hit another Pedigree for another near fall that actually saw Shawn hit the mat the third time. Taker took the chair and beat on Hunter like Hunter had beat on him. Shawn begged him off too, but Taker just looked at him and Shawn backed away, not in fear but in resignation.

Taker screamed for Hunter to stay down, but he climbed to his feet with the sledgehammer. He took a meek swing at Taker and Taker snatched the sledgehammer away. Hunter shoved Taker, gave him the crotch chop, and said "F--- you." Taker hit him with the sledgehammer. Hunter tried to climb up Taker. Taker gave him the throat slash and hit the tombstone for the victory.

Post-match, Taker struggled to sit up but finally did. Shawn helped him to his feet, and they embraced and talked. Taker posed for the 20-0 graphic and huge fireworks display. Shawn checked on Hunter for some time and then he and Taker helped Hunter to his feet. They helped Hunter up the ramp, and then all three embraced on the stage.

Undertaker defeated Triple H at 30:51.

Shore's Slant: Oh wow. That completely erased everything up to that point. I got so into it I lost my place while covering the match. They told a hell of a story, and I wonder if that's all we see from one or both of these men based on Shawn's tears after the match. I need time to process before I can say more. Make sure you join for the member's exclusive audio review.

Highlights of the Hall of Fame ceremony were shown, and then Howard Finkle introduced the Hall of Fame inductees. Edge cried when he was introduced...Brie Bella introduced Team Johnny and Nikki Bella introduced Team Teddy. Eve accompanied Zack Ryder to the ring...

6. Team Johnny vs. Team Teddy. Everybody was wearing their respective team t-shirts. Kofi and Dolph Ziggler started. Everybody got a chance to come in and work on offense except Khali. Booker was the first to play babyface in trouble. JR has left the announce table. I missed where they said anything about it if they did. Booker T kicked Miz to try and come back and the schmozz broke out.

Kofi, Ryder, and Truth ended up doing a triple front flip dive on most of Team Johnny. All the women at ringside started fighting. In the ring, Santino got the hot tag and worked Miz. He hit a hip toss and a diving headbutt. He put on the Cobra sock, and Ace climbed up on the apron. Santino went for him, but Ace dropped down, so Santino hit Miz. He covered, and Ziggler barely made it in time to break the count. In fact, he might have been late.

Ryder tagged in somewhere and worked over Miz. He went for the Rough Ryder and Miz tossed him over his head and so he landed it on Ziggler in a great spot. Ryder slammed Miz and setup for his running kick in the corner. Eve climbed in and did the "Woo Woo Woo" with him. He saw her and helped her leave the ring. That gave Miz the opening to hit the skull crushing finale for the win.

Post-match, Team Johnny celebrated and left the ring. Eve helped Ryder up and tried to apologize. He seemed unsure for a moment, and she kicked him in the nuts. She left the ring with Team Teddy surprised and to great heat...

Team Laurinaitis defeated Team Teddy at 10:36. He is now the GM of both Raw and Smackdown.

Shore's Slant: Called that ending. The mess wasn't as bad as it could have been, but it was still primarily a garbage match. The follow up is the story of this match.

A video package recapped all the events of WrestleMania week. They showed a shot of the three kids who won the reading challenge...Backstage, Team Johnny walked past CM Punk celebrating. Laurinaitis stopped and messed with Punk. He told Punk he looked upset, like he wanted to beat up Jericho for the things he said. Ace said he wanted a wrestling match, not a brawl, and to make sure that's what he got, the title would change hands on a disqualification. Punk got in his face and Ace smiled at him and walked off...

Chris Jericho made his ring entrance. A hype video recapped their feud, and CM Punk was out next...

7. Chris Jericho vs. CM Punk for the WWE Championship. The title can change hands on a disqualification. They started with rolling around like an amateur match. Jericho slapped Punk and hid in the ropes. Punk attacked and stopped on a four count. Jericho slapped him again and again hid in the ropes. He asked Punk how is father was and Punk attacked and almost got counted out again.

Punk slammed Jericho and went for the top rope elbow. Jericho rolled to the floor and Punk dove off the ring onto the floor. Jericho did something to piss Punk off (I missed it) and ran in the ring. Punk grabbed a chair and slid in the ring. Jericho put his head out to take the blow, but Punk stopped and kicked Jericho. Jericho rolled to the apron and stood up. He hit a thumb to the eyes and then a sick suplex to the floor.

Jericho rolled Punk in the ring and worked the back with back breakers and slams. Punk had a hope moment where he jumped on the second rope, but Jericho pulled him backwards onto the mat. Jericho went for the bulldog, but Punk shoved him into the corner. Punk hit a running kick and then the high knee in the corner. He tried for the bulldog, but Jericho held on and slammed Punk. He went for the Lionsault. Punk got the legs up, but Jericho grabbed them and tried for Walls of Jericho.

Punk twisted Jericho out of the hold and slammed him again. He went to the top and stalled for a moment before jumping off for the elbow. Jericho got the knees up, and followed with the Code Breaker. Punk rolled to the floor. Jericho rolled him back in, but Punk hit GTS. He covered, but Jericho was too close to the ropes.

Punk set Jericho in the corner and tried for a ranna, but Jericho caught him and locked in the Walls of Jericho. Punk made the ropes. Jericho rolled to the floor, and Punk hit a dive. He hit the high knee against the post and rolled Jericho in the ring. He tried for a slingshot clothesline, but Jericho hit a codebreaker for two.

Punk recovered and went for GTS. Jericho popped out and hooked in the old school Liontamer. Punk tried to make the rope but Jericho pulled him back. Punk reversed it into the anaconda vice. Jericho kneed out and tried for the Walls again, but Punk hooked the vice again, He moved his head so he couldn't get kneed again. Jericho tapped...

CM Punk defeated Chris Jericho to retain the WWE Championship at 22:21.

Shore's Slant: I don't mind Jericho losing here per se, but a tap out is a confusing way to end this for me. Now what? They can't really go back to it. I'm sure they will, but it won't have any heat. The match was also far short of my expectations. It wasn't bad at all, but I did expect more from them, especially considering the time. Entrances for Rock and Cena must be taking a month.

The Funkasaurus Brodus Clay came to the ramp with his dancers. He told everyone to pull out their cell phones and call their momma. He called his momma, who just so happened to be in the building with the bridge club. Clay introduced her and a woman in a terrible flower print dress and fake ass came out to dance. She was joined by about 15 more women dressed the same and they danced for a while.

Shore's Slant: What in the hell was that?

The hype video for John Cena vs. Rock aired again. Sean "Diddy" Combs was introduced. He introduced MGK who did his song. He closed it with saying this was more than a match, he said it was the world's biggest ego being beaten by the world's biggest underdog. He put over Cena as an underdog and finished his song and left. Cena made his ring entrance. Flo Rida was introduced next and he did his two songs. Rock made his ring entrance...

8. John Cena vs. The Rock. The two jawed and listened to the crowd a la Rock and Hogan. Mike Chioda, who looked as excited as the fans, called for the bell. Cena shoved Rock down out of the first lock up. Rock shoved Cena down from the next one. Cena worked an arm bar and Rock flipped out and hit two big arm drags on Cena. He rolled him up for a near fall, and Cena looked surprised.

Cena hit a kick on Rock and Rock punched him in the face. Cena stormed at him and Rock flipped him down and tried for a leg lock. Cena escaped and went to the floor for a chorus of boos. That was the biggest negative reaction for Cena thus far. Cena climbed back in the ring and speared Rock in the corner. He hit several more and then a stiff sounding clothesline for one.

Rock came back and charged at Cena. Cena pulled the ropes down and Rock crashed to the floor. Cena followed and dropped Rock on the rail. Rock sold his ribs being hurt. Cena waited for the ref to give him the OK, and then kicked Rock in the side and rolled him in the ring. He hit a belly to belly for two and locked in a bear hug.

The crowd started competing chants and Rock fought out and hit a DDT for two. They traded blows and Rock hit a spinebuster. He looked like he was going for the People's Elbow, but when he kicked the leg Cena grabbed it and tried for the STF. Rock kicked away, but Cena hit the five move of doom, including the Five Knuckle Shuffle. He lifted for the AA, but Rock escaped and they hit a clothesline on each other. They made their feet and traded bombs, and Cena hit the AA for a great near fall at 13:50.

Cena stood Rock up and Rock hit a Rock Bottom for another near fall. Cena came right back with a side slam for two. Cena climbed to the top and waited for Rock to stand and hit the top rope Fameassor for two. Cena waited for Rock and lifted for the AA. Rock grabbed the rope to escape and then dropped Cena and locked on the Sharpshooter. Cena fought his way to the rope for the break. Rock hit him in the face about ten times and locked the Sharpshooter back on. Cena again made the rope for a break at 19:20.

Cena rolled to the apron and Rock dragged him down to the floor. He whipped Cena into the stairs and then slammed Cena's face on them. He tried to take Cena back in the ring, but Cena hit a sunset flip that he rolled through and hooked on the STF. Rock made the ropes, but Cena pulled him back and locked it on again. Rock passed out and the ref did the arm gimmick, but Rock woke up on the third one and made the ropes at 24:00

Both men sold being exhausted. Cena charged at Rock and Rock hit a Samoan drop and the ref started the double count. Both men made their feet at eight. They traded blows in the middle of the ring. Rock tried for the Rock Bottom. Cena elbowed out and lifted for the AA. Rock escaped and hit the spinebuster and hit the people's elbow for a near fall.

Rock sold disbelief and went for Cena. Cena hooked a small package for two. Cena hit a slingshot into the turnbuckle and rolled up for two. Cena set Rock on the top and climbed up. Rock fought back and shoved Cena down in the ring. Rock jumped off with a cross body. Cena rolled through and struggled, but finally powered Rock up and hit an AA for an unbelievable near fall. Cena looked at his hand and then mocked doing the people's elbow. When he came off the second rope, Rock popped up and hi the Rock Bottom for the win. The Rock celebrated to close the show...

The Rock defeated John Cena at 30:33.

Shore's Slant: First and foremost, outstanding match. They told a great story and the work rate was good enough to keep interest throughout. Both men brought it all tonight.

That said, I'm genuinely stunned by the finish. I also think it is the wrong one. Yes, Rock winning sent the crowd home happy, but much like Punk and Jericho, now what? Cena now looks like a second rate star. I realize the only other option was to have him "overcome the odds" again, but that's what you booked yourself into with this match. They may do something to get Cena some heat back next week, but as Vince honestly believes, if it didn't happen on WrestleMania, it didn't happen.

Overall I was underwhelmed with the show. I could certainly be a victim of high expectations, but I don't think so. The first four matches were poor in either scope or result. Hell in a Cell was breathtaking. Team Johnny vs. Team Teddy has a storyline worth watching, but that's about it. Punk and Jericho didn't wow me, and I question the finish. And this match was good, but again, I question the finish. It was not a bad WrestleMania, and while some matches lived up to the hype, the show did not. I will have a lot more to say on member's exclusive audio with Jason Powell and former WWE creative member Seth Mates later tonight. Join now for only $5 to hear us break down the entire show. Thanks for watching along with me tonight.

Questions? Comments? Anyone, anyone? Let me hear from you. Email me at css3238@gmail.com or tweet me @TheShoreSlant with whatever is on your mind.

And read my first work of fiction: The Following Contest is a Dark Match available exclusively on ebook for all eReaders, smartphones, tablets, and PCs for only 99 cents.

RECOMMEND THIS ARTICLE:




READ OUR INSIDER NEWS BEFORE ANYONE ELSE!

BECOME A MEMBER FOR JUST $7.50 A MONTH (or less with a year-long sub) - GET THE FIRST LOOK AT EXCLUSIVE INSIDER DOT NET NEWS, TONS OF EXCLUSIVE AUDIO CONTENT, MEMBER MESSAGE BOARD ACCESS, START YOUR OWN BLOG, AND VIEW THE SITE WITHOUT ANY ADVERTISING: SIGN ME UP (or MORE INFO)
---
RELATED ARTICLES FROM MGID AFFILIATE SITES...
---
WWE PPV Reports • Latest Five Articles
2/23 Shore's 2014 WWE Elimination Chamber results and review: The Shield vs. The Wyatt Family, Randy Orton vs. Daniel Bryan vs. John Cena vs. Sheamus vs. Christian vs. Cesaro in the Elimination Chamber
1/26 Powell's 2014 WWE Royal Rumble results and review: 30-man Royal Rumble match, Randy Orton vs. John Cena for the WWE World Heavyweight Championship, Brock Lesnar vs. Big Show, Daniel Bryan vs. Bray Wyatt
1/26 Shore's 2014 WWE Royal Rumble results and review: Randy Orton vs. John Cena for the WWE World Heavyweight Championship, Brock Lesnar vs. Big Show, The Road to WrestleMania begins
12/15 Powell's WWE TLC results and review: John Cena vs. Randy Orton in a TLC match for the WWE Championship and the World Hvt. Championship, C.M. Punk vs. The Shield, Daniel Bryan vs. The Wyatt Family
12/15 Shore's WWE TLC results and review: Randy Orton vs. John Cena in a TLC match to unify the WWE and World Heavyweight Championships, Daniel Bryan vs. The Wyatt Family, C.M. Punk vs. The Shield, WWE Tag Title four-way
11/24 Powell's WWE Survivor Series results and review: Randy Orton vs. Big Show for the WWE Championship, John Cena vs. Alberto Del Rio for the World Hvt. Championship, C.M. Punk and Daniel Bryan vs. Luke Harper and Erick Rowan
---