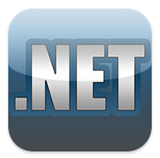 GOT AN IPHONE, IPAD, IPOD TOUCH, SAMSUNG GALAXY TAB, OR ANDROID PHONE?
THEN BE SURE TO DOWNLOAD OUR NEW FREE APP
(or SEARCH "pro wrestling" in App Store or Android Marketplace)

---
4/1 Powell's WWE WrestleMania 28 results and review: The Rock vs. John Cena, The Undertaker vs. Triple H in a Hell in a Cell match with Shawn Michaels as special referee, C.M. Punk vs. Chris Jericho for the WWE Championship
Apr 1, 2012 - 10:00 PM
---
By Jason Powell



Take advantage of our $5 membership sale! You could be reading this report on the ad-free version of the website while corresponding with Dot Net Members in the forum. The members will hear an exclusive audio review featuring Jason Powell, Chris Shore, and former WWE creative team member Seth Mates (Twitter.com/SethMates.) Sign up now via Prowrestling.net/amember/signup.php. Once you are there, enter the coupon code: sale2012a to take advantage of the $5 for one month special, or the code sale2012b to lock yourself in at $5 rate for a full year ($60 annual price).

WWE WrestleMania 28
Aired live on pay-per-view
Miami, Florida at Sun Life Stadium

Pre Show

1. Primo and Epico (w/Rosa Mendes) beat Justin Gabriel and Tyson Kidd and The Uso Brothers to retain the WWE Tag Titles in 5:05. Josh Mathews and Matt Striker were on commentary for the match. Plenty of high flying action with the both challenger teams flying all over the place. Late in the match, Gabriel went for a springboard 360 splash, but one of the champs got his knees up. One of the Uso's splashed onto Gabriel, but Primo performed a Backstabber on one of the Uso Brothers and got the win...

Powell's POV: A crowd pleasing opening match with lots of high flying. It was nice to see the tag straps at WrestleMania even if they were defended on the dark match. Oh, and Rosa jiggled afterwards. Sadly, WWE production made the horrible decision of replaying the finish and interrupted the jiggling display.

Striker announced that WrestleMania will open with Daniel Bryan vs. Sheamus for the World Hvt. Championship.

Backstage, Scott Stanford interviewed Daniel Bryan and A.J. Bryan boasted about defending the title on WrestleMania for the first time. A.J. did a victory lap around Bryan while yelling "Yes! Yes! Yes!" Funny...

A video previewed the Hell in a Cell match... Video footage hyped The Rock vs. John Cena...

WrestleMania 28 Pay-Per-View

Lilian Garcia performed "America the Beautiful" in the ring while military members stood on the stage holding American flags. Fighter jets flew over at the end of her performance. The crowd chanted "USA" and she pumped her fist along with them...

Powell's POV: Lilian killed it. A tremendous performance.

A video with footage of past and present Rock, John Cena, Undertaker, and Triple H was shown along with clips from past WrestleMania events...

Michael Cole welcomed viewers to WrestleMania. He was joined on commentary by Jerry Lawler...

1. Daniel Bryan (w/AJ) vs. Sheamus for the World Hvt. Championship. Bryan had lots of love amongst the ringside fans, as they held up "Yes!" signs. A loud "Yes! Yes! Yes!" chant broke out. However, the fans booed when the bell rang and Bryan took time out to kiss A.J. When Bryan turned around, Sheamus blasted him with the Brogue Kick and scored the pin...

Sheamus defeated Daniel Bryan to win the World Hvt. Championship in 0:18.

Powell's POV: Dark match last year, one move this year. The live crowd popped big for the title change, but it was a big disappointment to those of us who have been waiting for a real WrestleMania match between the two. I suppose the good news is that Bryan didn't lose anything by losing in this fashion. The bad news is that Sheamus didn't look strong by winning in this manner.

Backstage, The Miz rallied the Team Johnny troops and said losing is not an option. He said just as he won at WrestleMania last year, they will win tonight. They all rolled their eyes at him. David Otunga took a sip of coffee and then introduced John Laurinaitis, who wore a Brother Love-like suit. He brought up great WrestleMania moments while saying that Team Johnny will become part of the elite...

Cole hyped that next year's WrestleMania will be held outdoors in New Jersey. A video hyped a contest for 100 free tickets for WrestleMania 29 on April 7, 2013...

2. Randy Orton vs. Kane. A loud "Daniel Bryan" chant broke out after the opening bell. Kane broke out a dropkick on a seated Orton early in the match. They traded punches and Kane got the better of it by knocking Orton to the mat and getting a throwaway near fall. Kane followed up with a side slam for another near fall that no one bought into.

Orton came back with some of his signature offense, including the middle rope DDT. He went for the RKO, but Kane blocked it and went back on the offensive. Kane went to the top rope and when he jumped off he was greeted by a dropkick from Orton, who came up holding his knee for a moment.

With Kane down, Orton backed up for the punt kick, but he ran into a chokeslam. Kane went for a cover, but Orton kicked out. A good near fall. A short time later, they battled on the second rope. Kane got the better of it and chokeslammed Orton from the second rope and then pinned him clean...

Kane defeated Randy Orton in 11:00.

Powell's POV: Wow, I didn't see Orton losing clean. The match started slow and had a lot of Twitter followers grumbling, but it was fine once they got going.

Backstage, Santino Marella, Mick Foley, and a guy from Deadliest Catch plugged the show's season premiere. Santino used The Corbra and Coley had Mr. Socko on and they started smashing up crab legs. Ron Simmons walked into the picture and eventually delivered the "Damn!" line. Santino knocked his plate over...

Justin Roberts thanked the National Guard members who were in attendance...

3. Cody Rhodes vs. Big Show for the Intercontinental Title. Cody made his entrance and then a video recapped Show's embarrassing WrestleMania moments, and then Show made his entrance. The bell rang and Cody took a powder. Show followed him to ringside and then ate a slide kick from Cody. Rhodes tried to follow with a dive over the top, but Show caught him and threw him back inside.

Show performed a Stinkface at one point. In the end, Show knocked out Cody with the WMD. Show walked to ringside and kissed his wife (presumably) afterward...

Big Show defeated Cody Rhodes to win the Intercontinental Title in 5:25.

Powell's POV: I'm somewhat surprised that Show won the match if only because I assumed Vince McMahon would feel he is above the IC Title. I expected him to deliver the WMD, but I thought Cody would walk out with the strap somehow. The match was fine, yet forgettable. I don't expect Show to keep the strap for long. In fact, I could see Cody getting it back somehow in the near future.

A Sheamus KMart commercial aired... A video set up the Divas match...

4. Beth Phoenix and Eve vs. Kevin Kelly and Maria Menounos. Beth wore a wild headdress as part of her pre-match outfit. A video recapped the angle they shot on Extra before the babyface team came out. Maria didn't wear any extra protection for her ribs, though Cole finally acknowledged the injury. He added that she has two stress fractures in her feet.

Kelly and and Eve started the match. Kelly got the better of the exchange and eventually tagged Maria into the match. Eve's fake tan rubbed off on the back of Maria's white pants in the ass area, which looked comical for the obvious reasons. The Daniel Bryan loving crowd fired up the "Yes!" chants again.

Beth checked into the match and and took her turn working over Maria. Lawler questioned whether the referee was going to call off the match. Eve tagged in again and got cocky, only to have Maria kick her out of the ring. Maria made the hot tag to Kelly and there was a small chant about "skid marks" directed at Maria.

Later and in a surprising moment, Kelly performed a Molly-Go-Round. Sweet move. Beth came back and was setting up for the Glam Slam, but Kelly reversed it into a bulldog. Kelly tagged Maria back into the match. Maria made a slow climb to the top rope while holding her ribs. Beth caught her and pressed her overhead, but Kelly pulled her down. The face duo ran Beth into Eve, who was knocked off the apron. Maria rolled up Beth and pinned her...

Kelly Kelly and Maria Menounos defeated Beth Phoenix and Eve in 6:40.

Powell's POV: You had to assume the face team was going over due to the borderline celebrity involved, but I can't believe they had the celebrity pin the Divas Champion. I guess I shouldn't be given that they obviously don't give a damn about the title or the division.

Backstage, Matt Striker interviewed Shawn Michaels, who spoke briefly about the Hell in a Cell match. He noted that Undertaker ended his career and said it was ironic that he could do the same to Taker...

Justin Roberts announced that WrestleMania 28 set a Sun Life Stadium attendance record of 78,363. Fireworks went off and the widescreen shot of the stadium with the fireworks was awesome...

Justin Roberts introduced Jim Ross, who walked to the ring dressed in all black and with a goatee. Ross joined the announcers on commentary. Lawler urged Cole to shake Ross's hand. Cole eventually complied and said, "Welcome aboard"...

Powell's POV: A great and even unexpected move by WWE. Ross enhanced the hell out of the Taker vs. Hunter match last year, and hopefully he will get a chance to do the same this year. It will be interesting to find out whether it took some lobbying from the wrestlers involved in the match to make this happen. Either way, I love it. By the way, Cole changed the time of the opening match to 16 seconds rather than the 18 seconds he mentioned earlier in the show.

Ross said his biggest honor and privilege as a broadcaster is calling this particular match. HBK made his entrance and gave a salute to Ross. Triple H entered through a cool entrance set that looked like he was walking out of a skull. Dot Net reader Robbie Jordan noted via email that they were setting up the entrance during the Divas match and a small "Let's go stage crew" chant broke out. Funny.

Undertaker made his entrance. The fog machines were cranked up and when they died down Taker walked out in a cool new leather jacket with the hood, which people on Twitter immediately compared to Shredder. As he walked down the ramp, pyro went off around him. Cool image. They added to it by having pryo shoot off around the top of the stadium.

Taker walked to the middle of the ring and looked at Hunter. He pulled the hood back and revealed a crew cut with a slightly longer mohawk. An "Undertaker" chant broke out. Hunter didn't flinch and they had a long staredown. "You're going down," Hunter appeared to say. Taker looked up and the Hell in a Cell structure started to lower around the ring as Metellica's "The Memory Remains" played...

5. The Undertaker vs. Triple H in a Hell in a Cell match with Shawn Michaels as the special referee. They exchanged punches early and Taker got the better of it. Shawn tried to admonish Taker for something early on. Taker brushed him off (and rightfully so if you consider that it's Hell in a Cell and there are no rules).

Taker dominated the majority of the first eight minutes of the match. He concluded that stretch with a legdrop on Hunter, whose head was hanging over the ring apron. Hunter came back moments later with a DDT out of nowhere. Hunter went for a Pedigree on the top part of the ring steps that were brought inside the ring earlier, but Undertaker backdropped him. Taker had a couple of small cuts from a ring steps shot earlier.

Hunter came back with a spinebuster on the ring steps in an impressive bump from Taker. Hunter was bleeding around his left eye. Taker applied the Hell's Gate, but Hunter picked him up and slammed his way out of it. Hunter went to ringside and pulled out a chair, which he slammed over Taker's back twice. The ring steps were cleared from the ring after Hunter rammed Taker into them. Hunter hit Taker with a chair repeatedly.

Although Taker was able to kick out from a pin attempt, Triple H told Shawn to end the match or he would. Taker pleaded with Shawn not to stop it. Triple H pulled out the sledgehammer and repeated his demand. Taker once again told him not to. Taker struck a fighter's pose, only to have Hunter slam the sledgehammer into the side of his head. Triple H made the cover, but Taker kicked out at the last second.

At 16:30, Taker wound up to slam the sledgehammer on Taker's head, but Michaels stopped him from delivering the blow. Hunter was irate. Hunter told Shawn to call for the bell. "Do it!" Shawn was on the verge of calling for the bell, but Taker applied the Hell's Gate. Triple H slammed the sledgehammer on Taker to break it up.

With Shawn down, Taker applied the Hell's Gate on Hunter at 18:30. Triple H had the sledgehammer in his hand, but he released it as he went out from the move. With Shawn still out, Taker released the hold. Referee Charles Robinson ran in to fill in for Shawn. Taker chokeslammed Hunter and went for a cover, but Triple H kicked out at the last moment.

Taker didn't like the count or was showing frustration, as he picked up Robinson and chokeslammed him. It was not a thing of beauty. Shawn recovered and hit Sweet Chin Music on Undertaker. Hunter hit the Pedigree and pinned him for a 1-2-not quite three. Great near fall that the live crowd popped huge over.

Triple H set up to use the sledgehammer again, but Shawn stopped him. Triple H threw Shawn out of the ring. Taker came back with an offensive flurry that included Snake Eyes, a big boot, and a leg drop. Taker picked up Hunter and dropped him with the Tombstone. Shawn recovered and counted the pin, but Triple H kicked out at the last moment. Taker flashed a look of absolute shock around 23:30.

Michaels sold the carnage beautifully by sitting in the corner with a look of anguish on his face. Both men traded punches while kneeling in the middle of the ring. They got to their feet while still exchanging blows. The crowd cheered Taker's punches and booed Hunter's shots. At 25:10, Triple H hit the Pedigree. Shawn made the count, but Taker kicked out again at the last moment. Shawn's hand hit the mat for three and Taker barely lifted his shoulder, so the live crowd really bought into that one.

Both men slowly made their way to their feet and grabbed a weapon in the process. Taker picked up a chair while Hunter grabbed the sledgehammer. However, Taker got to his feet first and put his foot on the sledgehammer. Taker slammed the chair on Hunter's back repeatedly. Michaels stood by and looked anguished again. Taker continued to slam the chair on Hunter.

Shawn finally stepped in and appeared to plead with Taker to pin him. Taker complied, but Hunter kicked out again. Hunter writhed in pain and picked up the sledgehammer. Taker watched him pick it up and shook his head no. Triple H tried to use the sledgehammer, but Taker stopped him. A weary Triple H shoved Taker's chest after having the sledgehammer taken away.

Triple H gave Taker a crotch chop and said, "F--- you," which was censored. Shawn turned his back as if he couldn't watch any longer. Taker hit him with the sledgehammer. Taker did the throat slashing gesture and then hit the Tombstone on Triple H. Taker made the cover and got the 1-2-3. The announcers noted that Taker is 20-0 at WrestleMania.

Taker sold exhaustion by lying on the mat. He lowered the straps and showed off the nasty welts that covered his back. Shawn looked down at both men with a concerned look on his face. Jim Ross said we'll never see HBK compete again because of Undertaker. He said the questions remain whether we'll ever see Undertaker or Triple H compete again.

Shawn helped Taker up and raised his hand in victory. Taker dropped to his knee and stuck his tongue out while pyro went off around the stadium. Shawn continued to stand over the fallen Hunter. He looked at Taker, who walked over and helped Shawn lift Triple H to his feet. The two men helped Triple H out of the ring and helped lead him up to the stage. Once there, they turned and faced the crowd, which delivered a standing ovation. They all shared a three-way hug...

Undertaker defeated Triple H in a Hell in a Cell match at 30:50.

Powell's POV: A hell of a match. They managed to follow up last year's classic with another incredibly memorable WrestleMania moment. This was brilliant storytelling with moments that played off of last year's match and even some moments that appeared to play off of Taker vs. Shawn as well. Even the post-match was perfect with Taker showing Hunter respect by helping Shawn carry him to the back. I love the way they tied the history of all three men together. Ross definitely enhanced the match and gets another big assist for his efforts. An absolutely classic WrestleMania moment and series of matches.

A Slim Jim spot aired with Rey Mysterio and others... A WWE Hall of Fame recap aired. Ric Flair was shown... Cole and Lawler spoke about the Hall of Fame at ringside, and Ross had apparently checked out. They spoke briefly about the HIAC match, and then set up the HOF segment.

Howard Finkel stood in the ring and introduced WWE Hall of Famers Mil Mascaras, the son and daughter of Yokozuna, Ron Simmons, The Four Horsemen (Ric Flair, Arn Anderson, Tully Blanchard, Barry Windham, and J.J. Dillon), Mike Tyson, and Edge. Tyson did the crotch chop. They played the HOF music for everyone other than Edge, whose entrance them played instead. Edge teared up as he took his bow...

Powell's POV: I love the Hall of Fame introduction every year. It's great that TNA and WWE were able to work together to make the Flair appearance happen. This segment was also the perfect comedown moment from the Hell in a Cell match. That was a very wise decision in terms of card structure...

The WrestleMania ticket contest was plugged again... Backstage, Heath Slater tried to talk Flo Rida into letting him be part of his act. He didn't get anywhere. He asked what he could do. "Hold my mic," Flo Rida said. Slater took his shades off and was getting cocky, but Flo Rida shoved him aggressively into the wall. Curt Hawkins and Tyler Reks entered the room and laughed at Slater...

6. David Otunga, Dolph Ziggler, Mark Henry, Jack Swagger, The Miz, and Drew McIntyre (w/John Laurinaitis, Vickie Guerrero) vs. Santino Marella, R-Truth, Kofi Kingston, The Great Khali, Booker T, and Zack Ryder (w/Teddy Long, Aksana, Eve, Hornswoggle). Brie Bella introduced Team Johnny, and Nikki Bella introduced Team Johnny.

The wrestlers all wore their respective team t-shirts. The live crowd wasn't very hot for the match, though part of it is probably due to them coming down from the HIAC match. There was an odd spot late with Miz being pinned. Ziggler got there at the last moment to break it up, but it looked like he was too late and the crowd let him know it.

Ryder had a moment of glory and led the crowd in a "Woo Woo Woo" along with Eve, who climbed inside the ring to do it along with him. The referee removed Eve from the ring. As Ryder was paying attention to that, Miz recovered and hit Ryder with the Skull Crushing Finale and got the win.

After the match, Eve looked like she was going to comfort Ryder, but she kicked him below the belt instead. "You've got real problems!" Booker yelled. Eve strutted to the back as the rest of the team remained in the ring. Eve looked back at the ring and soaked up the boos while standing on the stage...

Team Johnny beat Team Teddy in a 12-man tag match in 10:15, giving John Laurinaitis control of Raw and Smackdown.

Powell's POV: Yawn. The wrestlers tried hard and Ziggler took one hell of a wild bump at one point, but it was hard to care about the match given the comedy buildup. The post-match celebration with Miz and Laurinaitis jumping up and down while embracing was awesome.

An ad for the Extreme Rules pay-per-view aired... A shot aired of Alex Rodriguez and Torrie Wilson sitting at ringside. They got more boos than cheers, and a fan behind them held up a Red Sox hat. Funny... A WrestleMania Axxess video aired...

Backstage, the John Laurinaitis victory parade made its way past C.M. Punk. Laurinaitis stopped to gloat. Punk kept his mean face on. Laurinaitis informed him that he wanted to make sure the WWE Championship match is a wrestling match, so he said Punk would lose his title if he were to lose his temper and be disqualified...

Powell's POV: Ugh. I hope that's a swerve and they didn't just set up the actual finish.

Chris Jericho made his entrance wearing and awesome new light bright jacket with red, white, and blue bulbs. A video recapped their feud and included some older footage of Punk. Jericho got pyro at the top of the stadium while standing in the ring. After the video, Punk made his entrance and had an awesome video wall and pyro display fitting of the WWE Champion. "It's clobberin' time," Punk yelled. Actor Andy Garcia was shown sitting in the crowd...

7. C.M. Punk vs. Chris Jericho for the WWE Championship. Punk went on the offensive early. Jericho stood up and slapped him. Punk got upset and went back on the offensive and stopped before the ref could DQ him. Jericho stood up and slapped him twice. Rinse and repeat as the announcers explained that Jericho was trying to make Punk lose his temper.

"Punk, how's your father?" Jericho taunted from the corner. Punk went after him again. Punk sold his frustration well in between attacks. Punk went to the top rope, but Jericho rolled to the floor to avoid him. Punk dove off the top rope and clotheslined him on the floor. "How's your sister?" Jericho asked with a shit-eating grin.

Punk grabbed a chair and chased Jericho back inside the ring. Jericho begged him to hit him with the chair while insulting his family. Hilarious. Punk dropped the chair and kicked him instead. Punk charged at Jericho in the corner, but Jericho caught him with both feet and went on the offensive.

The crowd wasn't all that hot, but they woke up a little when Jericho performed a suplex on Punk from the ring apron to the floor. Back inside the ring, Jericho performed a tilt-a-whirl backbreaker for a near fall. There was a cool spot where Punk went to the ropes for a move only to have Jericho reach up, grab him from behind, and slam him from the second rope hard onto the mat. They replayed the spot and Punk's head bounced hard off the mat.

Punk came back and went for the bulldog, but Jericho avoided it and then went for the Lionsault, but Punk put the knees up. Jericho stopped short and went for the Walls of Jericho, but Punk rolled through to avoid it. A short time later, Punk went to the top rope and posed before going for the top rope elbow drop. Jericho put his knees up. Jericho followed up with the Codebreaker and Punk's momentum took him outside the ring.

Jericho scrambled to get Punk back inside the ring. He eventually got him there, but Punk recovered and hit the GTS. Punk went for the cover, but Jericho put his foot on the ropes to break the count. Jericho was so close to the ropes that the fans never bought in for the near fall.

At 14:45, Jericho picked up Punk in suplex position and dropped him over the top rope. Jericho followed up with a Lionsault and landed on the lower half of Punk's body. He went for the cover, but Punk kicked out. Punk went back on the offensive and was about to go for a Frankensteiner, but Jericho countered and turned it into the Walls of Jericho in a cool spot. Punk reached the ropes to break the hold.

Jericho bickered with the referee. He charged and Punk, who backdropped him over the top rope. Punk followed up with a suicide dive. They headed back inside the ring at 18:00. Punk went for a springboard move and ended up jumping into the Codebreaker (he jumped into the RKO and lost that way last year at WrestleMania).

Punk went for the GTS, but Jericho avoided it twice and went back on offense. Jericho went to the top rope, but Punk recovered and caught him with a kick to the side. Punk grabbed Jericho in GTS position and yelled, "Best in the World." The crowd came to life. Jericho avoided the GTS and turned it into a Liontamer. Punk crawled toward the ropes, but Jericho pulled him back to the middle of the ring.

Punk managed to get underneath Jericho and rolled him up. Jericho rolled him over and they jockeyed for position. Punk applied the Anaconda Vice. "Tap out, you son of a bitch," Punk yelled. Jericho kneed the back of Punk's head and escaped the hold. Jericho went for the Walls of Jericho, but Punk avoided it with punches and kicks and came back with the Anaconda Vice and Jericho eventually tapped out...

C.M. Punk defeated Chris Jericho to retain the WWE Championship in 22:10.

Powell's POV: The match was clunky and struggled to pull the fans in early on, but they really poured it on the rest of the way and it turned out to be a hell of a match. The last 10-15 minutes were great. This match will get some votes for match of the night at this point. I give it to Taker vs. Hunter because of the story they told, but I really enjoyed Punk and Jericho once they got going. I'm not sure what purpose the Laurinaitis swerve really served. If anything, it seemed to kill the crowd's enthusiasm early on. The group I'm watching with was waiting for Punk to keep the Anaconda Vice locked in too long to set up the DQ, so I guess it kept some people guessing even after the finish.

The announcers acknowledged the pilots who flew the F-15 jets over the stadium earlier...

Brodus Clay and his dancers made their entrance. Brodus called his momma to tell her he was at WrestleMania. He then introduced his momma. An African American woman came out with a padded ass and shook it. Then several women who were dressed the same and also had the padding came out and danced along with Brodus. He later called them Momma Clay and the Bridge Club...

Powell's POV: If you get off on Brodus, then you're probably going to convince yourself that was actually entertaining. I get a kick out of the character, but that was campy as hell. We've reached the musical portion of WrestleMania 28. Don't forget that they also announced two Flo Rida song performances, and a Machine Gun Kelly performance.

A G.I. Joe movie trailer was shown...

The announcers spoke at ringside and set up The Rock and John Cena video package...

Sean "P-Diddy" Combs came out and introduced Machine Gun Kelly, who performed a song as a John Cena video aired on the big screen. At the end of the song, he informed the world what the definition of an underdog is and said he and John Cena are both underdogs. The crowd booed.

John Cena made his entrance to his usual theme song. He came out wearing a new green t-shirt. More boos than cheers for Cena, who stopped at ringside and handed something to an older woman in the front row. Once the music stopped playing, it was easy to hear there were way more boos than cheers.

Justin Roberts introduced Flo Rida as Miami's own. LL Cool J, er, Flo Rida came out shirtless and performed a song with a group of dancers doing their thing behind him. Rock footage played on the video wall... The Rock made his entrance to his usual theme...

Powell's POV: I have already laid claim to Minne Sota, so don't get any ideas. Now I just need an Ida Ho female sidekick. I never thought I'd long for the days of Limp Bizkit performing at WrestleMania.

8. The Rock vs. John Cena. Justin Roberts handled the in-ring introductions. Rock was clearly the crowd favorite. Cena threw his t-shirt to a guy in the front row who was already wearing the new shirt. Rock and Cena came together for a staredown and to let the crowd do their thing. Referee Mike Chioda sent them to their corners and called for the bell to start the match. Great heat from the start with "Rocky" chants.

There was a dueling "Let's Go Cena" and "Cena Sucks" chant early on. They locked up and Cena pushed Rock off. They did it again and this time Rock shoved Cena down. Cena got up and smirked. Rock applied a headlock and his facial expressions said he was squeezing hard even though his arm told a different story.

Rock hit a cool flurry that resulted in him rolling up Cena, who flashed a dorky over the top look of surprise afterward. They ran the ropes a bit and Cena did a great leapfrog and got some major air in the process. Cena got the better of the exchange and applied a headlock, which led to a round of boos from a large group of fans.

At 5:20, Cena blasted Rock with a stiff clothesline and then applied a bear huge. A short time later, Rock ran toward Cena, who pulled down the top rope, causing Rock to tumble to the floor. Cena followed him and dropped him on the Cole and Lawler table. Chioda asked Rock if he wanted to continue. The atmosphere was still very good. The Rock fans outnumber the Cena fans, but the Cena fans are holding their own in offering their support.

Back inside the ring, Cena continued to work over Rock and hit him with a belly-to-belly suplex for a near fall at 8:10. The Rock fired back with punches, but Cena locked him in a bear hug. The Rock came to life at 11:00 and hit him with a flurry of punches. He set up for The People's Elbow and the crowd roared, but Cena reached up and pulled him down and went back on the offensive.

Cena looked to the crowd and smirked. He was greeted with more boos than cheers. Cena did the "You Can't See Me" routine and connected with the Five Knuckle Shuffle. Cena looked to the crowd again and flashed a big smile as he set up for his finisher. He went for the Attitude Adjustment, but Rock avoided it and they came together with simultaneous clotheslines.

The Rock came back with another round of offense, but Cena hit him with the Attitude Adjustment out of nowhere. Cena covered Rock, who kicked out at the last moment at 14:00. Cool spot. Cena was looking really strong while getting the majority of the offense. However, The Rock came right back with the Rock Bottom out of nowhere and went for a cover. Cole killed any suspense by yelling, "The Rock did it," twice before Cena kicked out.

Rock remained on offense and hit Cena with some punches in the corner and then said, "Shut the f--- up." He was censored. Cena came right back and went to the top rope. Cena waited for about ten seconds for Rock to get to his feet and then hit a great top rope leg-drop on the back of Rock's head for another near fall at 17:20.

The Rock came back a short time later by tackling Cena and applying the Sharpshooter. Cole questioned whether Cena would ever tap out on this stage. Cena crawled to the ropes and eventually reached them to break the hold, which drew a loud chorus of boos from the crowd. Rock pulled Cena back toward the middle of the ring and applied the hold again. Cena reached the ropes again at 19:15.

They went to ringside, where Rock whipped Cena into the stairs at 20:00. Moments later, Cena went for a sunset flip and ended up applying the STF in the middle of the ring. Cole said Rock was trying to drag 265 lbs. across the ring. Nice call. Rock inched closer, but Cena released the hold and dragged him back in the ring and then reapplied the hold at 21:55.

Rock did a good job of selling that he was on the verge of going out via his facial expressions. Cole said Rock would rather pass out than tap. The referee checked Rock's arm and did the lift and drop bit. It fell twice and Rock held it up the third time and then crawled to the ropes to break the hold at 23:45.

Cena got to his feet first and eventually walked toward Rock, who hit him with a Samoan drop. Cena came back and went for the Attitude Adjustment, but Rock avoided it and hit the spinebuster. Rock followed up with The People's Elbow and went for a cover, but Cena kicked out at 26:00.

The Rock got to his feet first, but Cena caught him in a small package for a near fall. Both men remained on the mat and slowly got to their feet. Cena slingshot Rock into the corner and then rolled him up for another near fall. Rock ended up seated on the top rope. Cena went after him, but Rock punched him several times to knock him down. Rock went to the top rope at 29:00.

Rock did a cross body block off the top rope. Cena rolled through it and hoisted up Rock for the Attitude Adjustment. Cena hit the move and went for a cover. Rock kicked out at the last moment again in a fantastic near fall. Cena stood up and did a Rock routine by emulating the People's Elbow. Rock stood up and dropped him with the Rock Bottom and pinned him clean.

The Rock defeated John Cena in 30:35.

The fans popped big for the finish. Cole said he didn't think there was a loser in the match. Rock played to the crowd in the ring. John Cena sat on the entrance ramp and looked dejected. Rock stood on the second rope and held up his arm as fireworks went off around the top of the stadium to close the show...

Powell's POV: A great main event. They worked their asses off. Cena got in a ton of offense early and doesn't lose anything by losing the match, and the majority of the WrestleMania live crowd (and presumably the pay-per-view audience) went home happy. No handshakes, no hugs, no Brock Lesnar. I love it. Don't get me wrong, I'm still hoping we'll get Lesnar on Raw, but it was great to see WWE deliver a clean and decisive finish to such a big match.

Overall, the big three matches at WrestleMania 28 delivered in a big way. I can't say enough good things about the main event and the Hell in a Cell match. Both matches somehow managed to live up to the incredible hype. The rest of the show was about what you'd expect it to be with the exception of the extremely disappointing opening match. The key matches are what make or break WrestleMania shows, I assume the majority of people feel as though they got their money's worth.

By the way, Cena won our poll with 29 percent of the voters expecting him to win. 24 percent predicted Rock would win by pin or submission. 22 percent expected Lesnar to interfere to set up a Cena win, and 17 percent expected Lesnar's interference to lead to a Rock win. The other possibilities received just eight percent of the vote. Thanks for watching along with me tonight. I hope you've enjoyed our WrestleMania 28 coverage this week, join Chris Shore, former WWE creative team member Seth Mates, and I on the members' site later tonight. Our $5 for one month (or $60 a year) sale is still in full effect, so sign up on the main page now.

RECOMMEND THIS ARTICLE:




READ OUR INSIDER NEWS BEFORE ANYONE ELSE!

BECOME A MEMBER FOR JUST $7.50 A MONTH (or less with a year-long sub) - GET THE FIRST LOOK AT EXCLUSIVE INSIDER DOT NET NEWS, TONS OF EXCLUSIVE AUDIO CONTENT, MEMBER MESSAGE BOARD ACCESS, START YOUR OWN BLOG, AND VIEW THE SITE WITHOUT ANY ADVERTISING: SIGN ME UP (or MORE INFO)
---
RELATED ARTICLES FROM MGID AFFILIATE SITES...
---
WWE PPV Reports • Latest Five Articles
2/23 Shore's 2014 WWE Elimination Chamber results and review: The Shield vs. The Wyatt Family, Randy Orton vs. Daniel Bryan vs. John Cena vs. Sheamus vs. Christian vs. Cesaro in the Elimination Chamber
1/26 Powell's 2014 WWE Royal Rumble results and review: 30-man Royal Rumble match, Randy Orton vs. John Cena for the WWE World Heavyweight Championship, Brock Lesnar vs. Big Show, Daniel Bryan vs. Bray Wyatt
1/26 Shore's 2014 WWE Royal Rumble results and review: Randy Orton vs. John Cena for the WWE World Heavyweight Championship, Brock Lesnar vs. Big Show, The Road to WrestleMania begins
12/15 Powell's WWE TLC results and review: John Cena vs. Randy Orton in a TLC match for the WWE Championship and the World Hvt. Championship, C.M. Punk vs. The Shield, Daniel Bryan vs. The Wyatt Family
12/15 Shore's WWE TLC results and review: Randy Orton vs. John Cena in a TLC match to unify the WWE and World Heavyweight Championships, Daniel Bryan vs. The Wyatt Family, C.M. Punk vs. The Shield, WWE Tag Title four-way
11/24 Powell's WWE Survivor Series results and review: Randy Orton vs. Big Show for the WWE Championship, John Cena vs. Alberto Del Rio for the World Hvt. Championship, C.M. Punk and Daniel Bryan vs. Luke Harper and Erick Rowan
---