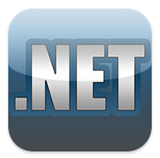 GOT AN IPHONE, IPAD, IPOD TOUCH, SAMSUNG GALAXY TAB, OR ANDROID PHONE?
THEN BE SURE TO DOWNLOAD OUR NEW FREE APP
(or SEARCH "pro wrestling" in App Store or Android Marketplace)

---
2/19 Powell's WWE Elimination Chamber PPV results and review: Raw and Smackdown Elimination Chamber matches, John Cena vs. Kane in an ambulance match, Beth Phoenix vs. Tamina for the Divas Championship
Feb 19, 2012 - 10:00 PM
---
By Jason Powell



Dot Net Members can look forward their exclusive audio review of WWE Elimination Chamber pay-per-view with Jason Powell and Chris Shore after the show tonight. Join us on the ad-free version of the website by signing up right now via the Dot Net Members' Signup Page. We also encourage you to download our FREE apps on iPhone, Android, and Amazon Fire.

WWE Elimination Chamber
Aired live on pay-per-view
Milwaukee, Wisconsin at Bradley Center

The show opened with a video... Michael Cole welcomed viewers to the final pay-per-view before WrestleMania. He announced 15,306 fans were in the building. Cole was joined on commentary by Jerry Lawler and "soon to be Hall of Famer" Booker T...

The Elimination Chamber structure was lowered around the ring and Cole said the WWE Championship would be defended...

Powell's POV: We have the dark match result on the main page. Dot Net Member MattWWFanatic noted that they set up the monitors inside the ring. Those were for Lilian Garcia singing the national anthem. For some reason, Jerry Lawler didn't come out when his music played. He eventually came out and Lilian joked about him showing up. By the way, yes, the Raw match starting off the show surprises me. I figured they'd save it for the main event. Perhaps they have something big planned for the Smackdown match or the John Cena vs. Kane match in the main event slot.

1. C.M. Punk defeated Chris Jericho, Kofi Kingston, The Miz, R-Truth, and Dolph Ziggler (w/Vickie Guerrero) in an Elimination Chamber match to retain the WWE Championship in 32:30. Punk and Kingston started the match, and Jericho won the right to be the final entrant. Punk held up the title in front of Kingston and then mocked Miz through the glass.

Powell's POV: Punk entering first raises my suspicions that Jericho will win even more. It seems logical that Punk would get weary from working a lengthy match and the opportunistic Jericho could pin him to set up a rematch at WrestleMania 28.

Punk whipped Kofi into the ropes early. Kofi leaped into the air. It was hard to tell whether he was going for a springboard or just wanted to leap the top rope. The announcers sold it as the latter and the crowd was impressed, so no harm done if it was a blown spot.

Dolph was the next entrant. After hitting a move on Punk, he did stomach crunches while hanging from the chamber structure. Funny. Punk took a bump on the grating outside the ring at one point and it scraped up the side of his thigh. R-Truth checked into the match at 9:30.

Punk superplexed Truth at 11:00 for a near fall. Punk climbed to the top rope in front of a mouthy Jericho. Punk performed the top rope elbow drop and pinned Truth. R-Truth was eliminated by C.M. Punk at 11:45.

Kofi jumped from the top rope and caught himself on the cage and the followed up with a painful DDT on Dolph. Ziggler was fine, but Kofi took the hard back bump on the grating. They did the light show bit for the next entrant even though Jericho was established as the final entrant. The Miz checked into the match and roughed up Kingston on the grating.

The Miz performed a DDT on Punk for a solid near fall at 16:15. Booker said you can't cover the champion in the manner Miz did and expect to win. Punk came back a short time later and applied the Anaconda Vice. Miz was on the verge of tapping when the time expired.

Jericho entered the ring. Punk released the hold on Miz and had a showdown with Jericho, which was well received by the live crowd. Jericho got the better of the early exchange by performing a running bulldog and a Lionsault. Ziggler snuck in and rolled up Jericho for a good near fall. Jericho came back with the Codebreaker and pinned Ziggler. Dolph Ziggler was eliminated by Chris Jericho in 19:20.

Later, Kofi performed the SOS on Jericho on the grating. Both men were writhing in pain after that one. The Miz went to work on Kingston inside the ring while Punk and Jericho sold on the grating. Kingston and Miz ended up jockeying for position on the ropes. Punk recovered and powerbombed Miz for a near fall.

Kofi went to the top of the pod and dove onto Punk and Miz (insert your own joke here about Miz needing help to catch someone). Jericho recovered and eventually put Kingston in the old school Liontamer. Kofi Kingston was eliminated by Chris Jericho in 25:35.

Jericho roughed up Kofi after the elimination and threw him to the floor once the door was opened. He turned around and took a kick from Punk, which knocked Jericho into the cameraman and onto the floor. The referees surrounded Jericho and checked on him. They said he was unable to continue. The refs checked on the cameraman while the trainers checked on Jericho. Jericho was eliminated due to injury (supposedly).

The announcers questioned whether Jericho was actually out of the match. Punk and Miz fought inside the ring while the trainers tended to Jericho. Miz hit Punk with the Skull Crushing Finale for a strong near fall at 30:45. Miz yelled "no" and sold the frustration over not being able to pin Punk afterward. The crowd chanted for Punk.

Miz charged Punk in the corner. Punk moved, causing Miz to go through the ropes and into the pod. Punk came back with the GTS and scored the pin. The Miz was eliminated by C.M. Punk in 32:30.

After the match, Punk celebrated and then headed to ringside. He looked down at Jericho and smiled. Punk went to the stage and continued his celebration.

Powell's POV: A main event quality match with good performances from everyone involved. I assumed Jericho was selling and would sneak back in to steal the win at the end. I assume the Jericho "injury" was just a way to get him out of the match without pinning him so that he's strong heading into his WrestleMania match against Punk.

The announcers recapped Santino Marella winning the Smackdown battle royal to earn the wild card spot in the Smackdown version of the Elimination Chamber match... Backstage, Santino was dressed in training gear and consumed raw eggs while Rocky-like music played. He threw up the Raw eggs, but then smiled...

A John Cena video video aired. It featured footage of Cena training at a gym. Developmental wrestlers Seth Rollins (Tyler Black), Xavier Woods (Consequences Creed), Leakke, and Big E were shown. Cena spoke about taking pride in being there for younger wrestlers...

Powell's POV: A good 24/7-like video that online fans will love due to the appearances of Rollins and Creed. I like the way Cena noted that Rock will also look good in his training videos, but questioned how good he'll look when the second bell rings at WrestleMania 28.

2. Beth Phoenix beat Tamina to retain the WWE Divas Championship in 7:15. Beth wore a plaid belt and underpants. Cole explained that it was because Beth was paying tribute to Roddy Piper after going back and watching videos of his matches against Tamina's father Jimmy Snuka. Beth mocked Tamina early and knocked on her head while saying, "Hello." Tamina grabbed her arm and roughed her up.

Beth locked in a dragon sleeper, and Tamina broke out of it eventually with elbows. Tamina went to the top rope for her finisher, but Beth recovered to break it up. A short time later, Tamina hit the Superfly (Beth put her arms up to brace the fall), but Beth kicked out. Tamina went back up top, but Beth rolled out of the ring. Moments later, Beth hit the Glam Slam for the win...

Powell's POV: The fans got up for the big spots, but that was about it. Cole stressed that he's never seen a Diva so dominant and said he doesn't know if Beth can be beaten. Kharma's cue?

A Be a Star video aired... Another Rocky training video aired with Santino Marella, um, beating meat and then hitting it with The Cobra...

Backstage, Josh Mathews stood in a locker room in front of Chris Jericho, who was being evaluated by trainers. Josh said there was no update at this time but he hoped to have more information later...

Justin Roberts introduced John Laurinaitis and David Otunga. Laurinaitis said he was getting a lot complaints about Smackdown general manager Teddy Long. Laurinaitis was interrupted by Alberto Del Rio, who drove a beautiful car into the building. Del Rio took the mic and spoke about how Long holds grudges and is a piece of crap.

Del Rio said he had a great idea. He said he thinks Laurinaitis should be the permanent general manager of Raw and Smackdown too. Mark Henry's music played. Henry claimed he was physically assaulted by Long and was wrongfully suspended by him. Henry said he's never seen eye to eye with Laurinaitis, but he endorsed the idea of Laurinaitis replacing Long.

Christian's music played and he walked to the ring wearing street clothes and a hat. Laurinaitis introduced Christian and hugged him. Christian said he would have competed for the World Heavyweight Championship tonight had it not been for Long. Christian also asked the board to give the job to Laurinaitis.

Big Johnny acted stunned by the support he was getting. He asked the trio of wrestlers to pose for a photo. Otunga snapped the picture while the fans chanted for Triple H. Otunga took a couple of photos and then took another of himself with everyone else in the background. Funny...

Powell's POV: Let me guess, those three heels facing a Team Teddy (consisting of three babyfaces) at WrestleMania with the GM job on the line?

Another Santino training video played. He jogged up the stairs of the Bradley Center while the Rocky-like music that previously served as Eugene's entrance theme played...

Backstage, Josh Mathews asked Big Show about his less than impressive WrestleMania history. Show acknowledged that he has a poor record at WrestleMania. He said all you can do is get back up on the horse and ride again. He said it was imperative that he win tonight...

Powell's POV: They're going with the Smackdown version of the Elimination Chamber match now. They must have something big planned for the main event. I can't imagine they have faith in John Cena and Kane to deliver a match that's going to live up to the Elimination Chamber matches. It can't just be WWE wanting to send the crowd home happy, as they could have done that with Punk going over.

3. Daniel Bryan defeated Big Show, The Great Khali, Santino Marella, Cody Rhodes, and Wade Barrett in an Elimination Chamber match to retain the World Hvt. Championship in 33:35. Barrett and Show started the match. Cole did a nice job of pointing out that Barrett was competing in his second chamber match, and this was Show's fourth chamber match. The title belt was placed on a small podium at ringside.

Big Show and Barrett bored the crowd for five minutes and drew some boring chants. Cody's pod opened a little over five minutes into the match, whereas the Raw entrances came shy of the five minute mark. Show worked over both heels for a bit before they double teamed him. Barrett then worked over Cody with a backdrop on the grating and then by ramming him into the fence.

Around 10:40, Santino's pod opened and he went after Barrett. He turned and a very serious looking Show was glaring at him. Show roughed up Santino briefly, but then Cody recovered and attacked Show's knee. Show came back with a chop and then hit Cody in the gut. He threw both heels onto the grating.

Big Show pointed at Bryan, who flashed a concerned look from inside his pod. Show went for a double chokeslam, but Cody and Barrett teamed up to suplex him on the steel. A cool spot that got a rise out of the crowd, but they went back to being quiet quickly. A small boring chant could be heard.

At 14:10, Cody performed a moonsault onto a standing Barrett for a near fall. Rhodes threw Barrett onto the grating and then went to work on Santino. Cody walked over to Khali's pod and mocked him by asking what he was going to do about it. Cody slammed Santino's hand against the chains. Yes, he worked over his Cobra hand.

Khali's pod opened at 15:42, which didn't exactly pop the crowd. A small "you can't wrestle" chant started. Khali got his flurry of dominance with chops and a Punjabi Plunge, but then Show speared him and pinned him. Great Khali was eliminated by Big Show in 16:35.

Powell's POV: Really, they had Khali in the match for that?

Show walked over to Bryan's pod. Bryan was being cocky. Show climbed the ropes and reached through the top of the pod in an attempt to get at him. "Come on, big boy, come on," a cocky Bryan exclaimed while crouching down. Show started breaking the chains on top of the pod.

Show climbed through the hole he created in the top of Bryan's pod and worked over the blue brand champion. The countdown clock expired at 19:42, so the door opened. Bryan escaped, but Show followed. Show threw Bryan into the "unbreakable pod" that breaks every year.

Powell's POV: Okay, so logic would suggest that Show should have pinned the other entrants and waited a minute for Bryan's pod door to open, but it was a cool moment with Show climbing inside the pod.

Show chokeslammed Bryan and was about to go for a cover, but Barrett cut him off. Cole tried to cover for the logic gap by saying Barrett also had issues with Show. Later, Cody hit Show with two Beautiful Disaster kicks. Cody DDT'd Show, and Barrett hit him with an elbow off the second rope. Cody pinned Show. Big Show was eliminated by Cody Rhodes in 22:40.

Cody celebrated his win, but was pinned a short time later by Santino. Cody Rhodes was eliminated by Santino Marella in 23:00. Barrett went to work on Santino while Bryan sold. The crowd, which had been lukewarm for Santino throughout the match, came to life after he pinned Cody and chanted for him.

Later, Bryan and Barrett went at it. Bryan slipped on the ropes at one point and a small "you f---ed up chant" started. Bryan got the better of the exchange and blasted Barrett with kicks to the chest. The fans didn't know who to cheer for so they sat silently. Cole did a nice job of pointing out that Bryan and Barrett broke into WWE together via NXT and were Nexus members.

Barrett came back and wedged Bryan's head in a cell door. He then slammed the door on Bryan's head. Bryan appeared to take the blow on his neck. Either way, it looked impressive and the live crowd reacted accordingly. Bryan came back with a flying knee off the ropes and then rammed Barrett into two pods.

Barrett shoved Bryan back first into the glass while Bryan was seated on the top rope. Bryan's back pushed the pod glass in. Santino finally got back into the mix, but Barrett brushed off his superplex attempt. Barrett went for a top rope move on Santino, who moved. Bryan hit a top rope headbutt on Barrett. Santino covered Barrett for the pin. Wade Barrett was eliminated by Santino Marella at 30:40.

Bryan got cocky and smiled when he saw Santino was the only man left. Santino got a moment of offense, but Bryan came right back and hit several kicks. Bryan went for the pin, but Santino kicked out. Bryan went for a dropkick in the corner but Santino moved. Santino went for a cover, but Bryan kicked out.

Bryan went to the top rope and went for another top rope headbutt, but Santino moved. Santino put on the Cobra covering and hit The Cobra. Santino covered Bryan for a good near fall. Bryan came right back by applying the LeBell Lock. Santino struggled and nearly got to his feet, but Bryan kept the hold and Santino eventually tapped out. Santino Marella was eliminated by Daniel Bryan in 33:35.

After the match, Bryan celebrated in an over the top manner. "Nobody said I could do it and I did it," Bryan said. Sheamus's music played and he came to the ring. Bryan tried to kick Sheamus, who caught his leg and slammed him. Sheamus beat on his chest and played to the crowd. Cole said Sheamus may not have said it, but he believes Sheamus made his intentions clear...

Powell's POV: The match was uneventful until the spot with Show climbing into Bryan's pod. The Santino underdog saga was over with the live crowd as the match went on and it made for some entertaining moments down the stretch. Bryan was very good and was the star of the match. His facial expressions were as good as his in-ring work. He's also showing more in the ring than he's been given a chance to in the past. I like the range he's showing in going from cowardly to cocky to vicious.

Backstage, Hornswoggle was eating cheese and offered Natalya a chance to cut the cheese. She said it wasn't her. Her stomach started gurgling and she farted. She ran away embarrassed. Justin Gabriel showed up and spoke with Hornswoggle. Jack Swagger and Vickie Guerrero entered the picture. "Cottage cheese?" Hornswoggle said.

Teddy Long walked into the picture after Swagger threw a piece of cheese in Hornswoggle's face. Vickie said things were getting ugly around here. "They already have," Long said as a joke. Long said they could settle their differences in a match tonight. Swagger said one man should be running Raw and Smackdown. Long said he liked the sound of that, but he thinks he should run both shows. Long said Swagger's U.S. Title match was next...

Powell's POV: Fortunately, both wrestlers just happened to be dressed in their ring gear. I don't think the announcement of that match is going to fire up the live crowd.

A video showcased The Rock...

4. Jack Swagger (w/Vickie Guerrero) defeated Justin Gabriel (w/Hornswoggle) to retain the U.S. Title in 3:05. Very little reaction from the crowd during the introductions. Cole spent the opening minute recalling how Swagger trained him to beat Lawler at WrestleMania 27. He also mocked Booker for taking the Stunner from Steve Austin at the same WrestleMania.

At 2:45, Gabriel kicked Swagger at ringside. He went for a second, but Swagger caught his leg and slammed it into the ring post. Back inside the ring, Swagger applied the ankle lock and got the submission win...

Powell's POV: Can you blame the crowd for not getting excited about an unadvertised match involving two wrestlers who have no storyline involvement? Can't WWE time these shows out earlier so that they can stop adding

A WrestleMania video aired...

Back at ringside, Lawler stated that Undertaker has announced that he will be on Raw tomorrow night...

Cole said that either John Cena or Kane would not be at Raw on Monday night because of the upcoming ambulance match... A video recapped the feud...

Powell's POV: Wait, does this mean I won't be able to see the advertised Cena vs. Kane dark match at Raw in Minneapolis tomorrow night? Wow, that Las Vegas wishing well I tossed a coin into actually worked! I'll know it was the real deal if Gloria from "Modern Family" shows up nude at my front door momentarily.

The ambulance was backed into the arena. Cole said many times it's a symbol of hope, but tonight it signifies a loss. Justin Roberts explained the rules of the match and then introduced the wrestlers...

Powell's POV: Dot Net Member MattWWFanatic reported from the building that the crew set up a black square to the right of the stage and also put up a table with a briefcase, laptop, and red tape.

5. John Cena defeated Kane in an ambulance match in 21:20. The wrestlers brawled to the aisle early. Lawler said he'd like to see the people chanting "Cena sucks" lift some of the weights that were shown in the Cena video earlier. You know, because there's never been a d-bag bodybuilder before. Good video, weird call.

They fought back to ringside, where Cena reversed Kane into the ring steps. Kane came up selling a shoulder injury and had some minor red marks on his arm. The crowd was hot for the early brawling, but they calmed down considerably once the wrestlers were in the ring and Kane was on the offensive.

The crowd picked up moments later with dueling Cena chants. The wrestlers went back to ringside. Kane pulled a wheelchair out from underneath the ring. He put Cena in the wheelchair, but Cena recovered. Kane tried the smothering claw routine. Cena came back, put Kane in the chair, and rammed him into the table with the briefcase, laptop, and red tape.

They fought into the crowd and eventually headed to ringside. Cena took a mic and said something about Booker T before slamming it onto Kane. He took a monitor and slammed that on Kane. He asked Booker over the mic whether that earned him a spot in his Fave Five. Booker said it did.

Cena picked up a piece of the ring steps and slammed it onto Kane, who appeared to be bleeding from the forehead underneath his mask. "You wanna have some fun?" Cena said while looking into the camera. Cena slammed the bottom piece of the stairs into Kane.

Cena set up the ring steps next to the cleared off Spanish announce table. He hoisted up Kane and climbed the steps, but Kane got loose and chokeslammed Cena through the table. Kane limped over near the ambulance and grabbed the stretcher and brought it back to ringside.

Kane brought Cena to the ambulance and placed him inside. He closed the first door and tried to close the second, but Cena put his foot up. Cena roughed up Kane and then headed to the top of the ambulance and called for Kane to join him. Kane obliged. Cena and Kane traded punches.

Kane tried to chokeslam Cena off the ambulance, but Cena blocked it. Cena followed up with an Attitude Adjustment off the ambulance and through what appeared to be the black box our correspondent mentioned earlier. Cena opened the doors to the ambulance. Cena hoisted up Kane on his shoulders, placed him inside the ambulance, and closed the door.

Cena celebrated. The ambulance sirens blared and the lights flashed as it left the arena. Cena headed to the ring and pointed at the WrestleMania 28 logo while Cole hyped Cena vs. The Rock for WrestleMania 28 to close the Elimination Chamber pay-per-view...

Powell's POV: The main event was solid in that it was about what you'd expect. The gimmick gave them a chance to take shortcuts and the crowd warmed up to the match as it went on. I still would have preferred to see the Raw Elimination Chamber on last, but my guess is that the mindset was that Cena is main eventing WrestleMania 28, so he should be in the main event in the blowoff of his feud with Kane.

Overall, the show was a letdown. The opening match was entertaining and the Smackdown version of the match wasn't nearly as good despite the fun closing minutes. The other two matches were just filler. It wasn't a very newsworthy show in that it delivered what was advertised and nothing else of note. I'll have more to say in the Dot Net Member Exclusive WWE Elimination Chamber audio review later tonight with Chris Shore, and in the WWE Elimination Chamber Hitlist on Monday.

RECOMMEND THIS ARTICLE:




READ OUR INSIDER NEWS BEFORE ANYONE ELSE!

BECOME A MEMBER FOR JUST $7.50 A MONTH (or less with a year-long sub) - GET THE FIRST LOOK AT EXCLUSIVE INSIDER DOT NET NEWS, TONS OF EXCLUSIVE AUDIO CONTENT, MEMBER MESSAGE BOARD ACCESS, START YOUR OWN BLOG, AND VIEW THE SITE WITHOUT ANY ADVERTISING: SIGN ME UP (or MORE INFO)
---
RELATED ARTICLES FROM MGID AFFILIATE SITES...
---
WWE PPV Reports • Latest Five Articles
2/23 Shore's 2014 WWE Elimination Chamber results and review: The Shield vs. The Wyatt Family, Randy Orton vs. Daniel Bryan vs. John Cena vs. Sheamus vs. Christian vs. Cesaro in the Elimination Chamber
1/26 Powell's 2014 WWE Royal Rumble results and review: 30-man Royal Rumble match, Randy Orton vs. John Cena for the WWE World Heavyweight Championship, Brock Lesnar vs. Big Show, Daniel Bryan vs. Bray Wyatt
1/26 Shore's 2014 WWE Royal Rumble results and review: Randy Orton vs. John Cena for the WWE World Heavyweight Championship, Brock Lesnar vs. Big Show, The Road to WrestleMania begins
12/15 Powell's WWE TLC results and review: John Cena vs. Randy Orton in a TLC match for the WWE Championship and the World Hvt. Championship, C.M. Punk vs. The Shield, Daniel Bryan vs. The Wyatt Family
12/15 Shore's WWE TLC results and review: Randy Orton vs. John Cena in a TLC match to unify the WWE and World Heavyweight Championships, Daniel Bryan vs. The Wyatt Family, C.M. Punk vs. The Shield, WWE Tag Title four-way
11/24 Powell's WWE Survivor Series results and review: Randy Orton vs. Big Show for the WWE Championship, John Cena vs. Alberto Del Rio for the World Hvt. Championship, C.M. Punk and Daniel Bryan vs. Luke Harper and Erick Rowan
---