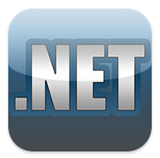 GOT AN IPHONE, IPAD, IPOD TOUCH, SAMSUNG GALAXY TAB, OR ANDROID PHONE?
THEN BE SURE TO DOWNLOAD OUR NEW FREE APP
(or SEARCH "pro wrestling" in App Store or Android Marketplace)

---
1/29 Shore's WWE Royal Rumble PPV results and review: C.M. Punk vs. Dolph Ziggler for the WWE Championship with John Laurinaitis as special ref, Daniel Bryan vs. Mark Henry vs. Big Show in a cage for the World Hvt. Championship, Royal Rumble match
Jan 29, 2012 - 07:00 PM
---
By Chris Shore



Dot Net Members can look forward an exclusive audio review of WWE Royal Rumble pay-per-view with Jason Powell and Chris Shore later tonight. Join us on the ad-free version of the website by signing up right now via the Dot Net Members' Signup Page. Plus, we also encourage you to download our free apps on iPhone, Android, and Amazon Fire.

WWE Royal Rumble
Aired live on pay-per-view
St. Louis, Mo. at Scottrade Center

A video with lots of voice overs saying "I won the Rumble," and then transitioning into a Rumble hype video with images from previous Rumbles opened the show. The true opening occurred with the pyro, and Michael Cole, Booker T, and Jerry "The King" Lawler checked in on commentary. Lilian ran down the rules as the cage lowered, and then ring entrances occurred for old school introductions. While Big Show entered, a video recapped his accident with AJ and his altercation with Bryan on Smackdown...

1. Daniel Bryan defeated Big Show and Mark Henry by escaping a steel cage to retain the World Heavyweight Championship at 8:23. Bryan tried to climb the cage as soon as the bell rang. Henry stopped him and threw him down. Show hit a spear and covered, but Henry hit Show. They battled and Show squashed Henry against the cage with his body.

Bryan tried to escape again and Show caught him. He slammed Bryan around and cocked for the WMD. Bryan ducked and Show hit the cage. Show came right back with his butt splash in the corner, but Bryan hit a low dropkick on the bounce out. Bryan hit kicks on Henry and Show and headed for the door, only to have Henry catch him and work him on the cage.

Henry charged at Bryan and Bryan pulled the rope down, causing Henry to hit the cage. Henry turned around into a Big Show spear. Bryan covered Henry for two. Show started to go for the punch again, but Bryan hit a tornado DDT instead for two when Henry broke the count. Henry picked up Bryan, but Show hit a knockout punch on Henry. Show covered, and Bryan broke the count.

Bryan ran immediately to the far side of the cage and climbed up. Show followed him and they battled for some time on the top. Bryan got all the way over and Show grabbed his hands and tried to muscle him back over, but Bryan finally dropped and won the match.

Shore's Slant: Disappointing match, but they had to cover for Henry. The right guy went over, and I hope he can go on to work Mania. I think if a Smackdown guy wins the Rumble he doesn't have a chance. I'm surprised no AJ tonight, but my guess is we see more of that story on Smackdown this week.

The announce team hyped WrestleMania 28 and then the Rock vs. John Cena match. A very well done video shined a spotlight on Cena and how he is a polarizing character...

Shore's Slant: Bravo WWE, you made me care about John Cena again. I don't necessarily like his character, but I hate it a little less all of a sudden.

Ring introduction happened for a surprise Divas match...

2. Beth Phoenix, Natalya, and The Bella Twins defeated Tamina, Alicia Fox, Kelly Kelly, and Eve at 5:27. Natty and Tamina started and it descended into a slap fest. Eve tagged in and hit the Booty Pop for two. Nice to know she's not so worried about Ryder that she can't shake her ass. Natty no sold the move and drove Eve back into the corner for the heels to work on her.

Alicia got the hot tag on one of the Bellas, but they scored Twin Magic to retake control. Kelly got a hot tag and we ended up with a Diva schmoz on the floor. Kelly did a dive off the top ropes on all the Divas on the floor. She rolled a Bella in the ring. The Bella shoved Kelly into the ropes, and Beth tagged in hard on a blind shoulder. Beth yelled for the Bella to leave, and she hit the Glam Slam on Kelly for the win...

Shore's Slant: Snooze fest. Kelly's spot was nice, but these women mean nothing right now.

A video recapped Kane's killing of Zack Ryder on Monday. Ryder was in a wheelchair being pushed around with a back brace on. John Laurinaitis walked up and showed Ryder he had his own dressing room with TV and Gatorade. Ace said if there was anything he needed, to let him know. He did the "Woo woo woo" line and Eve walked up. Eve trashed Ace and said she hoped he got fired tomorrow night. Ace said something I missed and stormed off. Eve called him a jerk and Ryder did the "Woo woo woo" line...

John Cena made his ring entrance. They pyro popped for Kane, but no music played for a moment. Then the red spotlight came on and Kane's music started for a traditional entrance...

3. John Cena fought Kane to a double count-out at 10:55. The match started as a brawl that spilled tot he floor. Cena tossed Kane over the stairs, but Kane fought out of an AA attempt to take control. There are a bunch of CM Punk marks sitting in the second row facing the hard camera who are marking out for everything Kane does. Cena powered out of a chin lock, only to have Kane hit an uppercut. Cena hit a drop toe hold into the corner and tried to follow with a bulldog, but Kane pushed him away. Cena hit a hangman and charged at a kneeling Kane, only to eat a clothesline.

Kane locked on his new version of the claw and took Cena to the mat. Cena reversed into a crossface, but Kane flipped him over into a pinning position for two. Kane hit a side slam, and the clothesline from the top. He went for the chokeslam, but Cena ducked and hit the first three of the Five Moves of Doom. He went for You Can't See Me, but Kane grabbed his throat. Cena escaped the chokeslam, but Kane hit a big boot for two.

Kane put Cena on the top rope and climbed up. Cena knocked Kane to the mat and hit a five knuckle shuffle from the top rope. He lifted Kane for the AA, but Kane escaped and kicked Cena to the floor. Both men brawled in the aisle until there was a countout.

Post-match the men continued to brawl to the stage area, and then into the back. Cena whipped Kane into some garbage, Kane hit Cena with several chair shots to the back. He looked up and saw he was near Zack Ryder's dressing room. Kane kicked in the door and suffocated Ryder. He pushed Ryder out into the arena, and then dumped him out of the wheelchair before tossing him into the ring.

Eve ran out and got on her knees to beg Kane to leave Ryder alone. Kane smiled at her as he lifted Ryder up and hit a tombstone piledriver. He turned his attention to Eve, but Cena ran out. Cena tried for an AA, but his back gave out, so Kane hit a chokeslam on Cena and left the ring. Medical staff came out with a backboard and once again stretchered Zack Ryder out of the ring.

Shore's Slant: The match was fine, so I'm rather disappointed at the ending. I think this is the least satisfying ending I could imagine. After seeing the Cena hype video I had given up on Cena "embracing the hate," but the fans booed him heavily when he saved Eve and cheered heavily when Kane hit the chokeslam. Not sure where they go from here, but there is little steam in this story.

The Rock hype video aired...Drew McIntyre's music hit and Michael Cole informed us that Teddy Long had given Drew a match since he wasn't in the Rumble. He was followed by...Oh no. A guy I don't want to see win again about to beat a guy I don't want to see lose again. Awesome...

4. Brodus Clay squashed Drew McIntyre in 1:00. McIntyre yelled about Brodus making a mockery of "his business." Funny. He hit several strikes on Brodus, only to have Brodus no sell it and hit the What the Funk for the win. Brodus and the girls danced the night away...

Shore's Slant: Wow. This PPV has been terrible. I hope these last two matches can save it. They have the potential, so let's hope nobody tries to hold them back because I'm very dissatisfied so far.

A video recapped the WWE Title feud and then Johnny Ace made his ring entrance with no music. Ace took the mic and said he had decided, for the sake of fairness, he would observe the officiating from ringside and leave the in-ring officiating to a WWE official. He asked for an official to get in the ring, and then both competitors made their ring entrances for old school introductions...

5. CM Punk defeated Dolph Ziggler (w/Vickie Guerrero) with John Laurinaitis as the special guest referee to retain the WWE Championship at 14:38. Before the bell could ring, Laurinaitis stepped in the ring and banished Vicki from ringside, which Cole reminded us was the result of Punk winning the right to not have Swagger or Vickie at ringside for this match. Punk hit a front suplex onto the ropes and Ziggler fell to the floor. Punk hit a dive through the ropes and rolled Ziggler back in the ring. Punk climbed up, but Ziggler swept the leg in a nasty looking spot to take control.

Ziggler hit his series of elbow drops for one and locked in a rest hold. Punk escaped and hit several strikes, but Ziggler slapped on the sleeper. Punk tried to reverse it into the Anaconda vice, but Ziggler rolled through back to a chin lock. Punk escaped to eat a dropkick, but when Ziggler tried for the Fameassor, Punk reversed into a spinning powerbomb for a great near fall.

Punk did his signature run, concluding with the high knee and bulldog. He lifted for GTS, but Ziggler escaped. He tried for the Zig Zag, but Punk held the ropes and hit the roundhouse kick for two. Punk slammed Ziggler and started to go to the top. He stared at Laurinaitis for a moment and then hit the top rope elbow for two. Punk lifted for GTS, but Ziggler escaped and shoved Punk into the ref to knock him to the floor.

Laurinaitis checked on the ref while Punk hooked the Anaconda vice. Ziggler tapped, but there was no ref. Punk yelled at Ace, but John said he was checking on the ref. Ziggler tried to roll up Punk, but Punk rolled through, but there was still no ref. Ace rolled the ref in the ring and tried to help him up. Punk lifted Ziggler for GTA and when he turned around, Ziggler's feet hit the back of Ace's head. Ace sold it on the floor as Punk hit the GTS. The ref was in no condition to count. Punk and Ace argued and then Punk went for another GTS that Ziggler reversed into a Fameassor that the ref recovered for. Ziggler tried for another Fameassor, but Punk grabbed the leg, hit a slingshot in the corner, and then hit GTS. As the ref counted, Ace slid in the ring and counted the three count for Punk. Ace gave Punk the belt and then clapped for him from the ramp...

Shore's Slant: Good match, but I thought they could have done more. I don't know, maybe I'm soured by the opening matches. Don't get me wrong, it was the best match thus far, but it wasn't quite the match I thought it would be. The finish is about what I expected. Sad that WWE has become that predictable. Hopefully the Rumble will be more exciting.

The Royal Rumble by the numbers video aired...Justin Roberts ran down the rules for the Rumble. The Miz made his entrance. He took the mic and said everyone was laughing at him for being the number one entrant. He said they thought he was scared of it and wouldn't make it to the end. He said those were the same people who said he wouldn't main event WrestleMania. He said he might be the first out, but he would also be the last one standing. Alex Riley was number two...

7. Sheamus won The Royal Rumble at 54:57. Riley attacked Miz and tried to toss him over, but Miz landed on the apron and pulled the rope down so Riley eliminated himself. Alex Riley was eliminated at 1:15. Miz waited for a moment and then R-Truth was the third guy out. Truth hit a ton of quick offense and tried to toss Miz out. Miz grabbed the rope and landed on the apron. Cody Rhodes was entrant four.

Cody ran in and hit the Beautiful Disiaster kick on Truth. He and Truth worked together to beat up Truth. Truth almost tossed Cody, but Cody landed on the apron and Miz hit his combo neckbreaker. Justin Gabriel was number five. Gabriel ran out and hit a double crossbody on Cody and Miz. He hit a STO on Truth, but Cody attacked him from behind. Miz and Truth paired off, as did Cody and Gabriel, for corner strikes. Primo was the zixth entrant and came in a house of fire on everyone. Out of nowhere, Miz eliminated Truth. R-Truth was eliminated at 7:11. Truth dragged Miz to the floor and hit Paydirt on Miz to leave him knocked out. Mick Foley was number seven to a great pop.

Primo was eliminated at 8:31 by Foley. Foley went to work on Cody and hit the double arm DDT. He and Gabriel tried to take Cody out, and Alberto Del Rio's music hit. Ricardo Rodriguez drove out in a beat up 240Z and he was entrant eight. He attacked Cody at first, and then he and Foley eliminated Justin Gabriel. Justin Gabriel was eliminated at 11:41> Santino was entrant nine. Santino beatup Ric Rod in a fun way and then eliminated him. Ricardo Rodriguez was eliminated at 12:50.

Foley and Santino squared off and pulled their respective arm sleeves out. Epico was out as number 10, but he took the Cobra and then a mandible claw to be eliminated by Foley. Epico was eliminated at 13:55. The Cobra and the Mandible Claw locked up, and Cody and Miz recovered to eliminate both men. Santino was eliminated at 14:28. Mick Foley was eliminated at 14:45. Kofi was number 11 and took out both heels to start. He almost eliminated Miz, but Cody attacked from behind and tried to throw Kofi over the top.

Jerry Lawler's music hit and he joined the match at number 12 from the announce table. He took out both heels and hit the strap down punch from the second rope on Miz, only to have Cody toss King out. Jerry Lawler was eliminated at 17:34. Ezekiel Jackson was number 13. He powered both heels around, and then attacked Kofi. He hit a spinning sideslam on Kofi, and then worked Cody in the corner. Jinder Mahal was number 14.

Mahal took his time taking his rope and head gear off. Zeke waited for him, but somebody distracted Zeke, allowing Jinder to slide in and attack Zeke. He split off to attack Kofi while Cody and Miz beat on Zeke. Great Khali was entrant 15, and killed everyone with the big chops before tossing Jinder out and clotheslining Zeke out.Jinder Mahal was eliminated at 21:43, and Ezekiel Jackson was eliminated at 21:58.

Hunico was entrant 16 and came in with an impressive springboard crossbody on Kofi, but Khali chopped him and slowed Hunico down. Booker T's music hit and he joined from the announce team at number 17. Booker took everybody out and faced off with Khali. Khali hit a headbut. Miz tried to eliminate Kofi. Kofi tried to skin the cat, but Miz knocked him down. Kofi walked on his hands over to the stairs and saved himself in a cool spot. Dolph Ziggler entered at 18. Booker tossed Hunico over the top, but Hunico landed on one foot and pulled himself back in.

The winner of the first Royal Rumble, "Hacksaw" Jim Duggan was number 19, and St. Louis was thrilled. Duggan got the crowd chanting "USA" and worked on Cody, but Cody ducked a corner splash and tossed the legend out. "Hacksaw" Jim Duggan was eliminated at 28:34. Cody ran over and helped eliminate Khali and Booker with Miz. Booker T and The Great Khali were eliminated at 28:59. After crapping on both of his colleagues, Michael Cole was entrant 20. He took a month getting in the ring. Most everybody was taking a powder, so Cole celebrated in the middle of the ring.

Kharma was 21. Cole cried. Kharma got in the ring and knocked Cole to the ground. Cole climbed over the top rope and stood on the apron. King and Booker ran over and eliminated Cole. Michael Cole was eliminated at 31:25. Hunico tried to attack Kharma, but she clotheslined him and hit the implant buster on Ziggler. She tossed Hunico out, but Ziggler eliminated her. Hunico was eliminated at 31:56, and Kharma was eliminated at 32:04. Sheamus was 22 and immediately eliminated Kofi Kingston. Kofi Kingston was eliminated at 33:15.

"Road Dog" Jesse James was 23. He came in and hit all his signature moves. Jey Uso was out at 24, giving us six men in the ring. Number 25 was Jack Swagger. Swagger dropped his belt on the stage and charged to the ring to take everyone down. He concentrated on Sheamus, and then Jey. Wade Barrett was number 26. Barrett stor,ed in and tossed the d-o-double g. "Road Dog" Jesse James was eliminated at 39:08.

David Otunga was entrant 27. The announc team put over that spot as the lucky spot due to it having the most winners. Randy Orton was 28 to a huge hometown pop. Orton ran in and laid out everyone standing. He posed for the RKO, but Cody attacked him from behind. Orton forth back, and hit a double rope DDT on Cody and Ziggler. He tossed Jey to the floor, hit the RKO on Barrett and then tossed him as well. Jey Uso was eliminated at 42:40, and Wade Barrett was eliminated at 42:56. Jericho was entrant 29 and immediately tossed Otunga. David Otunga was eliminated at 43:26.

Big Show was number 30 and entered the ring at by helping to pull Swagger from the ring, and then knocking him the hell out. Jack Swagger was eliminated at 45:08. Big Show grabbed Miz and Cody by the throat and tossed them both over the top, followed by Dolph Ziggler. Cody Rhodes and The Miz were eliminated at 45:40, and Dolph Ziggler was eliminated at 45:57.

The final four then were Big Show, Randy Orton, Sheamus, and Chris Jericho. The three men went after Show, but Show fought them off for a moment. Orton hit an RKO on Show, and then managed to drive him back and over the rope, only to have Jericho toss him from behind. Big Show was eliminated at 47:15, and Randy Orton was eliminated at 47:19.

Jericho pointed at the WrestleMania sign and he and Sheamus locked up. Jericho went for a bulldog, but Sheamus tossed him off into the corner. Sheamus almost got Jericho over, but Jericho clawed out and hit a missile drop kick from the second rope. Jericho hit several kicks, and then charged. Sheamus hit the Irish Curse back breaker. He lifted for the Celtic Cross, but Jericho escaped and clotheslined Sheamus over the top. Sheamus landed on the apron, so Jericho hit his dropkick out of the corner. Sheamus held on again and hit the slingshot spear over the top rope.

They teased a couple more false finishes, and Jericho locked in the Walls of Jericho. He broke the hold and charged for a clothesline, but Sheamus hit a back drop over the top rope. Jericho held on and drove Sheamus into the corner. They climbed up and battled. Sheamus racked himself on the rope and both men rolled into the ring. Jericho hit a code breaker at 53:30 and covered for a moment to express frustration.

Jericho got Sheamus to his feet and tried to choke him over the top rope. Sheamus fought back so Jericho slapped him. Sheamus hulked up and attacked. Jericho tried to hit another Code Breaker, but Sheamus caught him and tossed him over the top. Jericho held on again, but when he stood on the apron, Sheamus hit the Brogue Kick for the win. Sheamus celebrated with pyro to close the show.

Shore's Slant: A mediocre show and mediocre Rumble. Sheamus has meant so little for so long it feels anti-climactic. I didn't feel like we had any other stories really setup by the show either. Overall, I have to say I'm disappointed. Maybe my expectations were too high, I'm willing to accept that as a possibility. But whatever it was, I am much flatter about this show than I was going in. I also thinks this bodes poorly for Daniel Bryan retaining until WrestleMania. I will have more to say on the Sheamus, the Rumble, and the whole show on the member's exclusive audio review with Jason Powell. Thanks for watching along with me tonight.

Questions? Comments? Anyone, anyone? Let me hear from you. Email me at css3238@gmail.com or tweet me @TheShoreSlant with whatever is on your mind.

And read my first work of fiction: The Following Contest is a Dark Match available exclusively on ebook for all eReaders, smartphones, tablets, and PCs for only 99 cents.

RECOMMEND THIS ARTICLE:




READ OUR INSIDER NEWS BEFORE ANYONE ELSE!

BECOME A MEMBER FOR JUST $7.50 A MONTH (or less with a year-long sub) - GET THE FIRST LOOK AT EXCLUSIVE INSIDER DOT NET NEWS, TONS OF EXCLUSIVE AUDIO CONTENT, MEMBER MESSAGE BOARD ACCESS, START YOUR OWN BLOG, AND VIEW THE SITE WITHOUT ANY ADVERTISING: SIGN ME UP (or MORE INFO)
---
RELATED ARTICLES FROM MGID AFFILIATE SITES...
---
WWE PPV Reports • Latest Five Articles
2/23 Shore's 2014 WWE Elimination Chamber results and review: The Shield vs. The Wyatt Family, Randy Orton vs. Daniel Bryan vs. John Cena vs. Sheamus vs. Christian vs. Cesaro in the Elimination Chamber
1/26 Powell's 2014 WWE Royal Rumble results and review: 30-man Royal Rumble match, Randy Orton vs. John Cena for the WWE World Heavyweight Championship, Brock Lesnar vs. Big Show, Daniel Bryan vs. Bray Wyatt
1/26 Shore's 2014 WWE Royal Rumble results and review: Randy Orton vs. John Cena for the WWE World Heavyweight Championship, Brock Lesnar vs. Big Show, The Road to WrestleMania begins
12/15 Powell's WWE TLC results and review: John Cena vs. Randy Orton in a TLC match for the WWE Championship and the World Hvt. Championship, C.M. Punk vs. The Shield, Daniel Bryan vs. The Wyatt Family
12/15 Shore's WWE TLC results and review: Randy Orton vs. John Cena in a TLC match to unify the WWE and World Heavyweight Championships, Daniel Bryan vs. The Wyatt Family, C.M. Punk vs. The Shield, WWE Tag Title four-way
11/24 Powell's WWE Survivor Series results and review: Randy Orton vs. Big Show for the WWE Championship, John Cena vs. Alberto Del Rio for the World Hvt. Championship, C.M. Punk and Daniel Bryan vs. Luke Harper and Erick Rowan
---