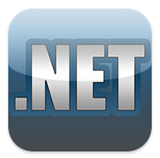 GOT AN IPHONE, IPAD, IPOD TOUCH, SAMSUNG GALAXY TAB, OR ANDROID PHONE?
THEN BE SURE TO DOWNLOAD OUR NEW FREE APP
(or SEARCH "pro wrestling" in App Store or Android Marketplace)

---
1/29 Powell's WWE Royal Rumble PPV results and review: Royal Rumble match, C.M. Punk vs. Dolph Ziggler for the WWE Championship with John Laurinaitis as special ref, Daniel Bryan vs. Mark Henry vs. Big Show in a cage for the World Hvt. Championship
Jan 29, 2012 - 10:00 PM
---
By Jason Powell



Dot Net Members can look forward an exclusive audio review of WWE Royal Rumble pay-per-view with Jason Powell and Chris Shore later tonight. Join us on the ad-free version of the website by signing up right now via the Dot Net Members' Signup Page. Plus, we also encourage you to download our free apps on iPhone, Android, and Amazon Fire.

WWE Royal Rumble
Aired live on pay-per-view
St. Louis, Mo. at Scottrade Center

The show opened with a video package... Michael Cole, Jerry Lawler, and Booker T introduced the show from ringside. Cole said they were starting things off with the cage match...

1. Daniel Bryan defeated Mark Henry and Big Show in a Triple Threat cage match for the World Heavyweight Championship in 9:10. Big Show tried to give his hat to a young girl at ringside. She ducked behind the guardrail, so Show handed it to the girl next to her and then shared a smile with the first girl. Cute. Now there's a world I didn't expect to use tonight.

Lawler said he didn't expect Bryan to keep the title for long, which immediately increases speculation that Bryan is retaining in this match. Henry was moving gingerly prior to the match and it was painful watching him just enter the ring. Show jumped out to the early advantage. Henry sold on the mat while Show beat the hell out of Bryan at 4:45.

The announcing was a mess, as heel Cole was ripping on heel Bryan, while babyface Booker was defending heel Bryan. Meanwhile, Bryan went on the offensive with a tornado DDT. Show kicked out aggressively, but then Bryan locked him in the LeBell Lock. Henry recovered and broke it up. Henry picked up Bryan for his finisher, but Show hit the WMD on Henry. Show covered Henry, but Bryan broke it up.

Show was upset and went after Bryan, who tried to escape over the top of the cage. Show reached over and held Bryan by the head as Bryan dangled his feet. Show grabbed Bryan in chokeslam position. Bryan broke free, but Show grabbed him by the arm. Show was holding onto Bryan with one arm, which drew a big pop from the crowd, but Bryan eventually slipped away and fell to the ground to win the match.

Powell's POV: Henry was very limited during the match. He was already reeling from a groin injury when he appeared to injure his knee at last week's Smackdown taping. Thus, that's the reason we saw so much Bryan vs. Show in the match. The post-match focus was on Bryan's celebration and the announcers saying Show came so close again. The live crowd was hot during the match and there was an early Daniel Bryan chant, but they were pretty flat after conclusion of the match, which felt like it came too soon. The match was entertaining while it lasted.

A John Cena video package aired. It showed Cena making various mainstream media appearances and put over his Make-A-Wish Foundation work. He was also shown saying that he doesn't blame a portion of the audience for getting complacent with him, but he's not going to change who he is. The piano music started and sad Cena was shown in clips while other clips showed pro and anti-Cena fans.

Powell's POV: I'm getting a little misty over here. Okay, so the piano stuff was a little campy, but I am all for WWE keeping it fun for Cena backers and haters by having him acknowledge that the boos are getting to him.

2. Beth Phoenix, Natalya, and The Bella Twins defeated Kelly Kelly, Alicia Fox, Tamina, and Eve in 5:30. At 4:15, seven of the Divas fought at ringside. Kelly went to the top rope and dove onto all of them. She rolled one of the Bellas back inside the ring. The Bella got the better of it. Beth slammed her had on the back of the Bella for the tag and then performed the Glam Slam on Kelly for the win...

Powell's POV: The announcers were back to putting over Beth as being ultra dominant. Fortunately, Natalya did not fart again like she did on Smackdown. Well, maybe she did, but they didn't play it up. The fans didn't care about much other than Kelly's dive off the top rope, which was incredibly safe given that so many Divas had their hands up to catch her.

Highlights recapped the Kane attack on Zack Ryder, and Eve telling John Cena that he's a d-bag (I'm paraphrasing)...

Backstage, Zack Ryder was wheeled into the building in a wheel chair. John Laurinaitis greeted him and told him that he had a room set up with a television for him. Eve showed up and said Laurinaitis has done enough. One of dogs decided this would be a great time to step on the remote, but the end result was that Eve wheeled Ryder into the room...

Powell's POV: Where was my dog when I needed her to step on the remote during the throwaway Divas match?

3. John Cena fought Kane to a double countout in 12:00. Cole said it doesn't matter whether people like or dislike Cena because they care about him. He said Cena passed 10 million followers on Facebook and ran through celebrities who have fewer followers, including The Rock. Cena received way more boos than cheers.

The bell rang and Cena and Kane went right at one another. Cena got the better of the first exchange and cleared Kane from the ring. A short time later, Cena picked up Kane for the Attitude Adjustment only to collapse under Kane's weight. Kane applied a chin lock and the camera guy on the floor got a good shot of that and the WrestleMania sign hanging in the rafters.

At 6:15, Kane applied the smothering claw to Cena's face. Cena rolled over to break away just seconds later. Cena started to come back and Kane blasted him with a kick to the face. At 9:20, Kane appeared to be setting up for a superplex, but Cena head-butted him and knocked him to the mat. Cena did the Five Knuckle Shuffle off the top rope.

They fought onto the ramp and were counted out. They ended up brawling backstage and ended up in front of Ryder's room. Kane slammed a chair over Cena's back repeatedly and then noticed Ryder's nameplate on the door. Kane entered the room and found Ryder in the wheelchair.

Kane wheeled Ryder to ringside and dumped him on the floor. He threw Ryder inside the ring. Eve ran out and pleaded with Kane to stop. Kane picked up Ryder, who was wearing a backbrace, and smiled at Eve before performing the Tombstone piledriver, which was cheered by a lot of the men in the crowd.

Kane looked at Eve. Cena ran out and threw punches at Kane. Cena was booed, but the boos didn't last long as Kane chokeslammed him. Kane left the ring without going after Eve, who then tended to Ryder. Eve turned on the water works (real tears!) as EMTs and referees came out to check on Ryder and Cena. The EMT's put Ryder on a stretcher...

Powell's POV: Campy, campy, campy! The double countout wasn't a big surprise. I didn't see Cena losing this close to WrestleMania, and apparently they want to protect Kane while keeping the feud alive for the time being. The feud isn't doing much for me, but Cena needs something to do leading into Mania, and obviously they're still telling the "embrace the hate" story.

A Be A Star commercial aired... The announcers spoke at ringside and set up a video on The Rock. He revealed that his motivation for getting involved in Twitter and Facebook was to motivate. It also served as a teaser for his new movie...

Powell's POV: Wow, a total feel good video on The Rock. I'm sure his PR people love it, but that did not make me want to watch him wrestle in the main event at WrestleMania 28. Obviously, there's still plenty of time to get people excited about the match, but the nice guy approach for both guys felt more like filler than big match hype.

4. Brodus Clay defeated Drew McIntyre in 1:05. Cole said Drew was upset he wasn't in the Rumble match, so Teddy Long gave him a match instead. Brodus wore a green sweatsuit and hat this time around. After the dance routine, McIntyre yelled about Brodus being a disgrace who mocks his business.

At one point, Booker said, "Testify, my brother." An ode to Devon Dudley moment? Weird. Brodus's new logo on his ass is the Jurassic Park logo with Funkasaurus instead. McIntyre got in some offense, but Brodus put him away quickly with What The Funk...

Powell's POV: Wait, Drew was upset he wasn't in the Rumble, so Teddy Long gave him a match? Shouldn't Drew's character be happy to have a job given that Teddy has talked about firing him for weeks? I wonder if this means we won't get Brodus in the Rumble match.

An ad for Raw hyped Triple H's return for the segment...

A video recapped the C.M. Punk, John Laurinaitis, and Dolph Ziggler saga...

John Laurinaitis came out first with the sleeveless referee shirt (awesome!). He said that in the interest of fairness he's going to remain at ringside and let a regular referee call the match. Dolph Ziggler and Vickie Guerrero made their entrance. A loud chant for C.M. Punk started. He made his entrance to a big ovation...

Powell's POV: Um, isn't Vickie supposed to be banned from ringside? Maybe they'll address it.

5. C.M. Punk defeated Dolph Ziggler to retain the WWE Championship in 14:30 with John Laurinaitis as special ringside enforcer. Just before the bell, Laurinaitis entered the ring and sent Vickie to the back. Nice touch. There was a cool powerbomb spot with Punk slammed Ziggler for a strong near fall at 6:50. Cole did a really nice job of putting over the move and acting like that was going to be the finish.

At 8:15, Punk signaled for the GTS, but Ziggler avoided it. Punk hit a cross body and Ziggler rolled through and held the tights, but Punk still managed to kick out. At 9:40, Punk hit the top rope elbow for another near fall. An audible "Randy Savage" chant broke out briefly.

Punk went for the GTS again, but Ziggler pushed him into the referee. The ref went down and Laurinaitis tended to him at ringside. Meanwhile, Punk applied the Anaconda Vice at 10:50. Ziggler tapped out, but there was no referee because Laurinaitis had his back to the ring.

Punk protested to Laurinaitis, who really didn't look like a bad guy because he had his back to the ring and the ref acted like he was comatose. Ziggler rolled up Punk, who rolled through and had the pin, but Laurinaitis still wasn't looking. Laurinaitis eventually rolled the original referee back inside the ring.

Punk picked up Dolph for the GTS and Ziggler's legs swung into the back of Laurinaitis's head. Punk hit the move, but the ref was still down. Laurinaits was pissed at ringside. Punk went for the move again, but this time Ziggler countered with the Fameasser in an awesome spot for a tremendous near fall.

Ziggler fired punches at Punk's head and then charged at him, only to have Punk catch him and toss him head first into the turnbuckle pad. Punk followed up with the GTS. The original referee and Laurinaitis both counted the pin. Cole put over Laurinaitis for being impartial just as he said he would be. Afterward, Laurinaitis stood on the stage and clapped for Punk while smiling from ear to ear...

Powell's POV: As much as I enjoyed the Punk and Laurinaitis exchanges coming into the match, I felt like Big Johnny got in the way once the match started. The in-ring action was really good and I hope creative takes the necessary steps to make Dolph a top heel so that they don't have to rely on Laurinaitis, Vickie, or anyone else to help sell the match because Punk and Ziggler can deliver the most entertaining matches on the shows.

A video aired for WWE's new Youtube channel. It promised nine original shows... The Royal Rumble stats video aired...

6. Sheamus won the 30-Man Royal Rumble match in 54:55 to earn a shot at a World Title at WrestleMania 28. The Miz came out as the first entrant. He had the blowup "Awesome" letters. He took the mic and said the wrestlers have been snickering at him because he drew No. 1. He said those are the same wrestlers who told him he'd never main event WrestleMania or be WWE Champion.

Miz said he has proved them wrong all along and this will be no different. He said he may be the first man in the ring, but he's going to be the last man standing. Wow, he's screwed. The second entrant in the Rumble match was Alex Riley. Miz skinned the cat early and then eliminated Riley at 1:15.

Powell's POV: A decent touch given their history. It's too bad Riley hasn't done anything of note since his initial feud with Miz.

Miz stood in the ring and gloated until the clock counted down to zero. R-Truth was the third entrant. They had a forgettable exchange until the clock counted down and Cody Rhodes came out as the third entrant. Cody immediately connected with a kick off the ropes on Truth.

The fifth entrant was Justin Gabriel, who has been feuding with Cody Rhodes on Smackdown. Gabriel took the every man for himself thing to heart, as he hit a move on R-Truth. The sixth entrant was Primo, who hit a huracanrana on Gabriel.

The Miz eliminated R-Truth at 7:15. Truth pulled Miz underneath the bottom rope and left him lying on the floor.

The No. 7 entrant was Mick Foley, who received a big pop as he headed to the ring wearing a Cactus Jack shirt and gear along with a flannel shirt. Foley quickly eliminated Primo with a big back body drop over the top rope. Foley worked over Cody Rhodes in the corner and did the "bang bang" bit, which Booker popped for. Foley dropped Cody with a double-arm DDT.

Alberto Del Rio's music played. Ricardo Rodriguez drove a piece of crap car into the arena and wore white trunks, boots, and knee pads, and white scarf like Del Rio. Awesome!!! The No. 8 entrant was Ricardo Rodriguez. A loud "Ricardo" chant broke out. Foley pointed to Cody, and Ricardo worked him over.

Gabriel dropkicked Ricardo and received some boos. Ricardo recovered and he and Foley teamed up to eliminate Gabriel together around 11:30. Ricardo and Foley high fived. The comedy continued, as Santino Marella was the No. 9 entrant. Santino and Ricardo went at it and had a comical rollup exchange. Santino gave Ricardo a wedgie and eliminated him at 12:55.

Foley and Santino squared off while Cody sold in the corner and Miz sold on the floor. Foley pulled out Mr. Socko and Santino pulled out The Cobra. They circled one another, but never went at it, as they were interrupted by the No. 10 entrant Epico, who took the Cobra and the Mandible Claw before being eliminated.

Foley and Santino squared off again, but The Miz and Cody recovered and attacked them from behind. Cody eliminated Santino around 14:30. Foley applied the Mandible Claw on Miz, but Cody dumped Foley over the top rope at 14:45. The fans booed the elimination.

Powell's POV: That's the story they told with Foley? Weak. I wasn't expecting anything in particular, but I wanted something more than a tease for Socko vs. Cobra. Don't get me wrong, I was fine with the comedy face off, but I was hoping for a little more serious Foley.

The No. 11 entrant was Kofi Kingston, who joined Cody and Miz as the only entrants at the time. The No. 12 entrant was Jerry Lawler, who entered from the announcers' table. He roughed up The Miz, only to have Cody eliminate him quickly at 17:30.

The No. 13 entrant was Ezekiel Jackson, who fought with Cody and Miz while Kofi continued to sell in the corner. The No. 14 entrant was Jinder Mahal. The No. 15 entrant was The Great Khali. Cole brought up the storyline that Khali is the brother in-law of Jinder Mahal. The live crowd did not give Khali a big ovation for his return.

Khali dished out chops and eliminated Jinder at 21:40, and followed up by dumping Ezekiel Jackson over the top rope at 21:55.

Powell's POV: Aside from a few guys, it's felt like an undercard Royal Rumble so far. It hasn't been great, but perhaps the idea is to save the big entrants for the second half of the match, which could be fun.

The No. 16 entrant was Hunico, who rode on the back of Camacho's bicycle to the ring. The No. 17 entrant was Booker T, who had already removed his pants and was wearing his gear when he stood up. Nevertheless, Cole flipped out as if he was in shock that the guy who had apparently just undressed next to him was in the match.

There was a cool spot with Miz trying to eliminate Kofi, who caught himself with his hands and walked on his hands over to the ring steps, where he landed on his legs and reentered the match since his feet never hit the floor. The No. 18 entrant was Dolph Ziggler, who was escorted to the ring by Vickie Guerrero.

The No. 19 entrant was "Hacksaw" Jim Duggan, who got the best reaction of anyone in the match thus far. Cody clotheslined Duggan from behind to eliminate him at 28:35. Cody followed up by eliminating Khali and Booker T from the match while they were tangled up.

The No. 20 entrant was Michael Cole, who said he had a hunch and then stood up and undressed to reveal his gear.

The No. 21 entrant was Kharma. Cole put himself over the top rope and argued with Kharma, only to be pulled out. Kharma pressed Hunico overhead to eliminate him. Dolph eliminated Kharma.

The No. 22 entrant in the match was Sheamus. Get ready for some ass kicking. Sheamus eliminated Kofi Kingston.

Powell's POV: Wow, they're really going for the corny comedy in this Rumble match. Cole got some boos but had to work for them by jumping up and down in the ring. His reaction was a far cry from the mega-heat he used to receive. Dot Net Forum users got the first word via the Rumble rumors thread that I ran late this afternoon. I also noted that John Laurinaitis would not be the in-ring referee, and Booker would enter the match. We're 3-3 thus far.

The No. 23 entrant was Road Dogg, who received a strong ovation from the live crowd. The crowd chanted "You still got it" at Road Dogg. The No. 24 entrant was Jey Uso. Jimmy Uso was dressed in street clothes as he escorted his brother to the ring. This killed whatever buzz in the crowd that Road Dogg created.

Powell's POV: Good lord, do any top guys want to headline WrestleMania?

The No. 25 entrant was Jack Swagger. The No. 26 entrant was Wade Barrett, who had awful entrance music that didn't fit his character. Barrett quickly eliminated Road Dogg at 39:10.

The mid-card Royal Rumble continued with entrant No. 27 David Otunga. Cole quickly told the story of Otunga winning his legal case, as reported on TMZ.

The No. 28 entrant was Randy Orton, who hit a double DDT off the middle rope on Cody and Dolph, and then eliminated Uso. Orton dropped Barrett with the RKO and then eliminated him at 42:45. Cole said it was just like last year when Barrett was eliminated by Orton. The lights when out when it was time for the next entrant.

The No. 29 entrant was Chris Jericho, who eliminated Otunga at 43:40.

The No. 30 entrant in the Rumble match was Big Show. The crowd wasn't blown away by this development. Sheamus had Swagger teetering over the ropes, so Show reached up and pulled him to the floor to eliminate him. Show double clotheslined Miz and Cody to eliminate them at 45:35. Show also eliminated Ziggler moments later.

The final four were Big Show, Jericho, Orton, and Sheamus. Orton hit the RKO on Show. Orton dumped Show, and then Jericho eliminated Orton.

The last two entrants were Sheamus and Chris Jericho. They both took a look at the WrestleMania sign and then Sheamus said, "Come on, fella." Sheamus got the better of Jericho and set him up for the Celtic Cross over the top, but Jericho stopped it and nearly eliminated Sheamus.

At 52:50, Sheamus nearly eliminated Jericho, who held on to the top rope to save himself. They fought over to the corner where Sheamus went for a superplex. Jericho blocked it. They traded punches and both men fell onto the ring apron. Back inside the ring, Jericho hit the Codebreaker on Sheamus.

Later, Sheamus missed a Brogue Kick. Jericho went for a Codebreaker, but Sheamus caught him and dumped him over the top. Jericho held on again. When Jericho pulled himself up, Sheamus blasted him with the Brogue Kick to eliminate him from the ring to win the match.

Powell's POV: Make that 4-4 with the Rumble Rumors that I printed exclusively in the Dot Net Members' Forum, as members who wanted spoilers were told the rumor was that Sheamus was winning the match.

A disappointing Rumble match unless you like a lot of mid-carders and comedy. Even the final four was a letdown because Show and Orton were eliminated so quickly. The action between Jericho and Sheamus was very entertaining, but it wasn't enough to save this Rumble match for me. I admit that I have high expectations for the Rumble match, but I think most viewers do as well. Overall, it wasn't a disaster, but this was a forgettable Rumble match and pay-per-view in general.

RECOMMEND THIS ARTICLE:




READ OUR INSIDER NEWS BEFORE ANYONE ELSE!

BECOME A MEMBER FOR JUST $7.50 A MONTH (or less with a year-long sub) - GET THE FIRST LOOK AT EXCLUSIVE INSIDER DOT NET NEWS, TONS OF EXCLUSIVE AUDIO CONTENT, MEMBER MESSAGE BOARD ACCESS, START YOUR OWN BLOG, AND VIEW THE SITE WITHOUT ANY ADVERTISING: SIGN ME UP (or MORE INFO)
---
RELATED ARTICLES FROM MGID AFFILIATE SITES...
---
WWE PPV Reports • Latest Five Articles
2/23 Shore's 2014 WWE Elimination Chamber results and review: The Shield vs. The Wyatt Family, Randy Orton vs. Daniel Bryan vs. John Cena vs. Sheamus vs. Christian vs. Cesaro in the Elimination Chamber
1/26 Powell's 2014 WWE Royal Rumble results and review: 30-man Royal Rumble match, Randy Orton vs. John Cena for the WWE World Heavyweight Championship, Brock Lesnar vs. Big Show, Daniel Bryan vs. Bray Wyatt
1/26 Shore's 2014 WWE Royal Rumble results and review: Randy Orton vs. John Cena for the WWE World Heavyweight Championship, Brock Lesnar vs. Big Show, The Road to WrestleMania begins
12/15 Powell's WWE TLC results and review: John Cena vs. Randy Orton in a TLC match for the WWE Championship and the World Hvt. Championship, C.M. Punk vs. The Shield, Daniel Bryan vs. The Wyatt Family
12/15 Shore's WWE TLC results and review: Randy Orton vs. John Cena in a TLC match to unify the WWE and World Heavyweight Championships, Daniel Bryan vs. The Wyatt Family, C.M. Punk vs. The Shield, WWE Tag Title four-way
11/24 Powell's WWE Survivor Series results and review: Randy Orton vs. Big Show for the WWE Championship, John Cena vs. Alberto Del Rio for the World Hvt. Championship, C.M. Punk and Daniel Bryan vs. Luke Harper and Erick Rowan
---