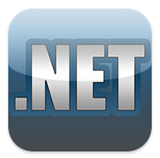 GOT AN IPHONE, IPAD, IPOD TOUCH, SAMSUNG GALAXY TAB, OR ANDROID PHONE?
THEN BE SURE TO DOWNLOAD OUR NEW FREE APP
(or SEARCH "pro wrestling" in App Store or Android Marketplace)

---
12/18 Powell's WWE TLC PPV results and review: C.M. Punk vs. The Miz vs. Alberto Del Rio in a TLC match for the WWE Title, Mark Henry vs. Big Show for the World Hvt. Championship, Triple H vs. Kevin Nash in a ladder match
Dec 18, 2011 - 07:00 PM
---
By Jason Powell



Dot Net Members can look forward an exclusive audio review of WWE TLC pay-per-view with Jason Powell and Chris Shore later tonight. They are already listening to a 30-minute interview with Bobby Lashley, and a two-hour interview with Shawn Daivari. Join us on the ad-free version of the website by signing up right now via the Dot Net Members' Signup Page.

WWE TLC
Aired live on pay-per-view
Baltimore, Md. at 1st Mariner Arena

The show opened with a video that had a "Night Before Christmas" narration. It touched on the various matches and the TLC theme... Michael Cole and Jerry Lawler introduced the show from ringside...

Powell's POV: So they only need a Smackdown presence in the booth when Booker T is available? That was the excuse for bumping Jim Ross from shows when he was active. Oh well, I'm not complaining since I'm not a fan of three-man booths.

1. Zack Ryder defeated Dolph Ziggler (w/Vickie Guerrero) to win the U.S. Title in 10:25. Ziggler jumped out to the first stretch of prolonged offense. Ryder came back with a nice missile dropkick around 6:00. It was a pro-Ryder crowd. He had Ziggler pinned at 6:45, but Vickie reached in and put Ziggler's leg over the bottom rope. The ref saw it and sent Vickie backstage.

Ziggler went for his finisher and missed. He hit the move moments later and went for the cover, but Ryder kicked out. The crowd wasn't as hot for the kick out as one might expect them to be given how into the match they've been. Ryder came back with a beautiful dropkick.

Ziggler looked to the crowd before going to the ropes. Ziggler caught him and performed a hurcanrana off the ropes that resulted in a good near fall. Ryder set up for his finisher, but Ziggler shoved him over his head and into the corner, then rolled him up for a good near fall of his own. A "Let's Go Ryder, Woo Woo Woo" chant broke out.

Ryder hit the Rough Ryder a short time later and scored the clean pin to win the title. The cameras cut to a scowling Cole. Ugh. They went back to Ryder, who went to ringside and celebrated the win with his father in the front row. He did the "Woo Woo Woo" routine and the crowd enthusiastically chanted along. "Finally!" Ryder yelled...

Powell's POV: One of the most entertaining opening matches I've seen on WWE pay-per-view all year. I've expressed concern that Ryder wasn't connecting with the casual fans. If this crowd is any indication then it's no longer an issue. Of course, it's only one crowd, but the Baltimore fans were really hot for everything he did.

Backstage, Booker was talking with Alicia Fox when Cody Rhodes attacked him from behind. Cody ran him into a rolling cart and put the boots to him until referees intervened. Booker got back to his his knees and yelled...

Rey Mysterio and Booker T were featured in a Slim Jim spot...

2. Evan Bourne and Kofi Kingston defeated Primo and Epico (w/Rosa Mendes) to retain the WWE Tag Titles in 7:30. The crowd was hot for Air Boom from the start. Bourne hit a big dive onto Epico on the floor and then Kofi hit Trouble in Paradise on Primo to get the pin to win the match...

Powell's POV: A solid unadvertised tag match that did not overstay its welcome. Cole pointed out twice that Bourne's dive was the air part, and Kingston's Trouble in Paradise kick was the boom part of the team.

They went backstage to Josh Mathews for an update on Booker T. He said he didn't know anything officially, but he saw Cody Rhodes walk by with a big smile on his face. Mathews assumed the match was off due to the way Cody was smiling...

Powell's POV: Mathews jumping to that conclusion was odd. It's not like you see backstage interviews in mainstream sports go that far. Odd.

Backstage, Teddy Long was dressed like Santa Claus and Hornswoggle was dressed like an elf. Hornswoggle said he'd never seen a black Santa. Teddy said no fat white man would go down the chimney in his neighborhood. Teddy said he saw Hornswoggle on Raw and it was terrible. He gave him an ebonics book. Hornswoggle pulled down Teddy's beard and stomped his foot...

Powell's POV: I think I disliked Hornswoggle less when he didn't talk. I didn't even know that was possible. Hey, kids, gather around the television to see the racial tension! WTF?

3. Randy Orton defeated Wade Barrett in a tables match in 10:20. Cole said Barrett believes he's next in line for a title shot if he can get by Orton in this match. The only way I could see that happening is if Show wins the strap and needs someone to beat in his first title defense. Orton jumped out to an early advantage. He went to ringside where tables were lying. He tried to bring one into the ring, but Barrett kicked the table into Orton's face.

Barrett suffered a cut around his eyebrow early on and the duo battled at ringside and up to the stage briefly. Orton tried to suplex Barrett onto a table on the floor, but Barrett avoided it and went on the offensive. Lawler noted that Barrett "paid the price here" and then said that he was "busted open."

They headed back inside the ring at 5:40. Barrett dropped a second rope elbow on Orton. Moments later, Orton was tied up in the ropes. Barrett kicked him with the intention of driving Orton through a table at ringside, but Orton remained on the ring apron. Cool spot.

Barrett set up a table in the corner and tried to power slam Orton through it, but Orton slipped off and went after him. At 8:25, Orton performed the DDT off the middle rope. Orton struck the Viper's Pose and went for the RKO. Barrett shoved him off toward the table, but Orton stopped himself, only to have Barrett perform a sidewalk slam.

Late in the match, Barrett set up the table in the ring and put Orton on top of it. Barrett went to the ropes and dove toward Orton, who recovered and hit an RKO that drove Barrett through the table for the win...

Powell's POV: Another entertaining match. They made good use of the tables stipulation. I assumed they went with this stipulation to give Barrett a win without Orton losing by pinfall. I'm curious to see where they go with Barrett from here. Wherever it is, I hope the "Barrett Barrage" talk is over.

A WWE Shop commercial aired...

Backstage, the celebrity whore Bella Twins were sucking up to Santa Claus (Teddy Long) while sitting on his lap. They were bickering over which one of them was the good sister. Teddy said they've both been bad. He gave them each a card. He said it was his number in case they want to play any reindeer games. They slapped him and split.

Jack Swagger showed up and said Long was the worst Santa and general manager ever. He questioned what Long was going to do to Mark Henry for attacking him with a chair. Long said nothing and encouraged Swagger to sit on his lap. Sheamus showed up and told a story about someone who did sommersaults downhill until he hit a tree and ended up with his head up his ass. Long booked them in a match...

Powell's POV: Let the record show that Teddy Long wanted Jack Swagger to sit on his lap. That was awkward. I guess it's a good thing that Sheamus and Swagger just happened to be wearing their ring gear when Long booked them in the match.

4. Beth Phoenix pinned Kelly Kelly for the WWE Diva Championship in 5:00. Beth dared Kelly to slap her like she did on Raw. Beth swung at Kelly, who ducked and then obliged her with a slap. Beth laughed and the match was underway. Beth dominated the early action while Kelly screamed to sell it.

There was a botched move late as Kelly tried to flip backwards while holding Beth's arm, but they recovered nicely and went into the spots they were going to use. Beth continued to dominate the screaming Kelly and finished her off with a power move for the pin...

Powell's POV: The crowd was quiet for the first time all night. Beth dominated 99 percent of the offense and Kelly sold effectively with her screaming and facial expressions.

Backstage, Alberto Del Rio bossed around Ricardo Rodriguez. The Miz showed up and both men agreed there was no alliance going into the TLC match. Miz said he was being used by a guy whose title reign was as unexciting as the Ravens' Super Bowl run. Del Rio said Miz is a stupid little boy who comes from a reality TV show. Ricardo returned with a plate of food at the end, only to have Miz push the food into Ricardo's face. Alberto then shoved Ricardo to the ground...

A Royal Rumble video aired with Santino Marella as a fortune teller... Video footage aired of National Guard members thanking WWE...

Powell's POV: This is what I mean about WWE not doing enough to make Ricardo look like a heel. He's a sympathetic figure, yet they continue to have the babyfaces beat him up.

Booker T started to make his entrance. Cody Rhodes ran out and attacked him from behind. Cody put the boots to Booker. Lawler said Cody doesn't want to face Booker in a fair fight. Referees and trainers ran out to get rid of Rhodes. They helped Booker to his feet. The trainer told Booker he had to take him backstage to examine him...

The announcers spoke at ringside and set up a video package for the Triple H vs. Kevin Nash match...

5. Triple H defeated Kevin Nash in a sledgehammer ladder match in 18:10. Cole did a nice job of explaining the background of the story and Nash's motivations prior to the match. Nash caught Hunter with a knee early, but Hunter came back with punches. They went to ringside where Nash hit Triple H with a ladder. Hunter came back by running on the announcers' table and diving at Nash with a punch.

Triple H clotheslined Nash over the guardrail. Nash stood up and elbowed him. Triple H came back by running Nash's head into the guardrail. Hunter also went after Nash's knee, which Nash sold. Back inside the ring at 5:00, Hunter took a ladder and rammed it into Nash's knee repeatedly. He wrapped Nash's leg inside the ladder and stomped on it a couple of times.

At 6:30, Triple H applied the figure four while Nash's legs were wrapped in between ladder rungs. This led to "wooooo" calls from the live crowd, which was pretty quiet otherwise at this point. Nash came back, yet continued to limp on the bad leg. He picked up Hunter and performed a side slam onto a ladder in the ring.

They headed to ringside, where Nash cleared the announcers' table. He set up for the powerbomb, but Triple H backdropped Nash over the table, which remained standing. Triple H set up a ladder in the middle of the ring and made the first play for the sledgehammer, but Nash recovered and stopped him.

Nash ran Hunter into a ladder that was set up in the corner of the ring and then chokeslammed him. Nash went to ringside and looked underneath the ring for a few uncomfortable moments until he pulled out a table, which he slid inside the ring and set up. Nash pulled the straps of his gear down.

Nash set up for the Jackknife powerbomb through the table, but Hunter pushed him off into the ladder in the corner. Triple H set up the ladder in the middle of the ring. Triple H climbed one side and Nash followed behind on the other side. They met in the middle. Nash punched Hunter, who grabbed the sledgehammer and slammed it into the side of Nash's head until he fell off the ladder and through the table.

Triple H pulled the sledgehammer down and struck Nash with it a couple of times. Hunter threw the ladder to ringside as Nash struggled to get back to his knees. Triple H went for the Pedigree, but Nash fell awkwardly and didn't take the move. Triple H went for it again and hit the move.

Hunter looked to the crowd and held up one finger while a "one more time" chant broke out. Hunter grabbed the sledgehammer. Nash got to his knees and held up the The Kliq hand sign. Hunter gave him a DX chop and then rammed the sledgehammer into Nash's head before pinning him to win the match...

Powell's POV: A good effort. I'm not sure what happened on the first Pedigree attempt, but they tried hard to deliver a memorable match. It was very slow paced as you'd expect. The crowd reacted to the big moves and was behind Triple H. However, there were plenty of stretches where the live crowd was quiet and left waiting for something to happen. More than anything, Nash just didn't have enough heat to keep the crowd hot throughout the match.

Backstage, C.M. Punk spoke about watching the Raw tag match all week long. John Laurinaitis showed up and ultimately wished Punk luck. Punk told him that luck is for losers...

6. Sheamus beat Jack Swagger (w/Vickie Guerrero) in 5:55. Sheamus caught Swagger with a shoulder block off the second rope for a near fall. He went for the Brogue Kick, but Swagger avoided it and came back by clipping Sheamus's ankle. Swagger applied the ankle lock at 5:20. Swagger charged at Sheamus, who moved and then hit the Brogue Kick for the win...

Powell's POV: The crowd was pretty flat for this one. Sheamus tried to play to them at various points, but they weren't very responsive. I can't really blame them since viewers have been given no incentive to take Swagger seriously lately.

Backstage, Josh Mathews interviewed Big Show, who said he's feeling it. He said he looked in Henry's eyes on Smackdown and knew he had him beat. Show said he has the freedom to hit Henry with chairs as often and hard as he wants. Show said his nine-year drought as a World Champion is about to come to an end...

Powell's POV: Show had the ECW Title, but I guess that doesn't qualify as a World Title in WWE. The fact that he mentioned the drought left me feeling like he is going to win the belt since that's not something you'd expect him to bring up if he wasn't going to end it either tonight or in the near future. Either way, a good promo from Big Show.

7. Big Show beat Mark Henry in a chairs match to win the World Hvt. Championship in 5:30. The bell rang to start the match and Big Show threw roughly ten chairs inside the ring and brought another one in with him. Henry went to ringside and said: "You out your mind. This ain't happening." Henry grabbed his belt with the intention of leaving.

Show headed to ringside to stop Henry, who swung the belt at Show's head. Show ducked and hit Henry with a chair. Henry came back and delivered a chair to the back of Show. Henry targeted Show's knockout punch hand. They went back inside the ring where Henry controlled the offense.

Show came back and grabbed Henry's throat, but Henry shoved it aside. Show came back with a knockout punch. The punch dropped Henry. Show clutched his hand in pain. Show simply walked over and covered Henry for the three count to win the match and the World Hvt. Championship.

After the match, Henry attacked Show with a chair. Henry DDT'd Show on a chair. A small "Daniel Bryan" chant broke out. Sure enough, Bryan's music played and he ran to the ring while dragging referee Scott Armstrong with him.

8. Daniel Bryan pinned Big Show to win the World Hvt. Championship. Bryan simply covered Big Show. The referee made the three count. Show kicked out immediately after (and maybe even before) the three count. Bryan raced to ringside with the title belt and gloated in front of Cole. He looked into the camera and thanked everybody at home who has supported him. Show looked on in shock...

Powell's POV: The internet may break, but I'm not a fan of that scenario. Show vs. Henry was way too short and the finish was awkward. I don't think the live crowd saw that as the finish. Hell, I know I didn't. As for Bryan, yes, it's cool that he is getting his moment as the World Hvt. Championship. However, I fear that this is more about the company not wanting him in that World Hvt. Championship match at WrestleMania than it is about them believing in Bryan.

A WWE Network video aired...

Backstage, Josh Mathews interviewed Booker T, who confirmed that he planned to work the match against Cody Rhodes. Mathews told him he didn't have anything to prove...

9. Cody Rhodes defeated Booker T to retain the Intercontinental Title in 7:15. The crowd was responsive for Booker as he controlled the early offense. Late in the match, Booker went for a Spinaroonie, but he came up dizzy from it (selling Cody's attack). Cody avoided the scissors kick and hit his own kick off the ropes, which led to the pin...

Powell's POV: All signs seem to point to this feud continuing given the way they went above and beyond to protect Booker. The crowd was into the match, yet a bit drained from the title changes.

A Steve Austin video aired...

10. C.M. Punk defeated The Miz and Alberto Del Rio (w/Ricardo Rodriguez) in a Triple Threat TLC match to retain the WWE Championship in 18:05. A loud "C.M. Punk" chant broke out to start the match. The heels got the better of Punk while the fans chanted, "We want ice cream."

Punk went for a bulldog on Miz, who avoided it and side suplexed Punk onto a chair. Del Rio and Miz had their first exchange a little over four minutes into the match. Punk recovered and roughed up Del Rio on the floor while Miz sold. Miz returned with a chair to Punk's abdomen, but Punk ducked when Miz swung at his head. Punk got the chair and blasted Miz's back with repeated chair shots at 5:30.

Punk made the first ladder play to retrieve the belt, but Ricardo ran in and handcuffed Punk to the ladder. Del Rio tried to climb the ladder. Punk kicked the middle braces out. The ladder collapsed and Punk freed himself in the process, but still had the handcuffs on his left wrist. Miz returned and made a play for the belt, but Punk stopped him.

Later, Del Rio made a play for the belt and made it to the top of the ladder. Punk and Miz recovered and tipped the ladder over. Del Rio crotched himself on the top rope and then rolled to the floor. Ricardo ran in and climbed the ladder, only to have Punk and Miz tip it over. Ricardo fell from the top of the ladder through a table at ringside for the big bump of the show.

Powell's POV: Damn! They had two tables set up on the floor for Ricardo, but he overshot the first one and laded on the one closest to the guardrail. I hope he gets a hell of a bonus for that bump.

The Miz handcuffed Punk to the corner turnbuckle. Miz taunted the handcuffed Punk, who blasted him with a kick. Punk worked frantically to free himself by removing the turnbuckle pad and then the turnbuckle itself. As Del Rio and Miz were fighting on a ladder, Punk freed himself and climbed a second ladder. Punk knocked both heels off the main ladder and reached for the belt.

The Miz stopped Punk from grabbing the title belt. The Miz made a quick play for the belt. Punk stopped Miz and dropped him with the GTS. Punk climbed the ladder and pulled the belt down to win the match, much to the pro-Punk's approval. Cole noted that Daniel Bryan is the World Hvt. Champion, and C.M. Punk is still the WWE Champion...

Powell's POV: An awesome TLC match. It was about as violent as WWE gets these days with the hard chair shots (none to the head) and the huge Ricardo Rodriguez bump. This match stole the show. The live crowd loved Punk and was hot for him from bell to bell. John who?

Overall, a very entertaining pay-per-view. It looked like it had potential on paper, though it didn't look like it would be the most newsworthy event. The show was even more entertaining than it looked like it would be and WWE made it newsworthy with the World Hvt. Championship changes. By the way, be sure to check the main page for a breaking news story regarding Mark Henry. We'll have more details on that story later tonight in the Dot Net Member Exclusive audio review of the show. Join us by signing up now via Prowrestling.net/amember/signup.php .

RECOMMEND THIS ARTICLE:




READ OUR INSIDER NEWS BEFORE ANYONE ELSE!

BECOME A MEMBER FOR JUST $7.50 A MONTH (or less with a year-long sub) - GET THE FIRST LOOK AT EXCLUSIVE INSIDER DOT NET NEWS, TONS OF EXCLUSIVE AUDIO CONTENT, MEMBER MESSAGE BOARD ACCESS, START YOUR OWN BLOG, AND VIEW THE SITE WITHOUT ANY ADVERTISING: SIGN ME UP (or MORE INFO)
---
RELATED ARTICLES FROM MGID AFFILIATE SITES...
---
WWE PPV Reports • Latest Five Articles
2/23 Shore's 2014 WWE Elimination Chamber results and review: The Shield vs. The Wyatt Family, Randy Orton vs. Daniel Bryan vs. John Cena vs. Sheamus vs. Christian vs. Cesaro in the Elimination Chamber
1/26 Powell's 2014 WWE Royal Rumble results and review: 30-man Royal Rumble match, Randy Orton vs. John Cena for the WWE World Heavyweight Championship, Brock Lesnar vs. Big Show, Daniel Bryan vs. Bray Wyatt
1/26 Shore's 2014 WWE Royal Rumble results and review: Randy Orton vs. John Cena for the WWE World Heavyweight Championship, Brock Lesnar vs. Big Show, The Road to WrestleMania begins
12/15 Powell's WWE TLC results and review: John Cena vs. Randy Orton in a TLC match for the WWE Championship and the World Hvt. Championship, C.M. Punk vs. The Shield, Daniel Bryan vs. The Wyatt Family
12/15 Shore's WWE TLC results and review: Randy Orton vs. John Cena in a TLC match to unify the WWE and World Heavyweight Championships, Daniel Bryan vs. The Wyatt Family, C.M. Punk vs. The Shield, WWE Tag Title four-way
11/24 Powell's WWE Survivor Series results and review: Randy Orton vs. Big Show for the WWE Championship, John Cena vs. Alberto Del Rio for the World Hvt. Championship, C.M. Punk and Daniel Bryan vs. Luke Harper and Erick Rowan
---