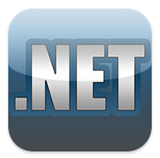 GOT AN IPHONE, IPAD, IPOD TOUCH, SAMSUNG GALAXY TAB, OR ANDROID PHONE?
THEN BE SURE TO DOWNLOAD OUR NEW FREE APP
(or SEARCH "pro wrestling" in App Store or Android Marketplace)

---
03/09 Powell's TNA Lockdown PPV results and review: Magnus vs. Samoa Joe for the TNA Title, MVP, The Wolves, and Jeff Hardy vs. Bobby Roode, Austin Aries, and BroMans in a Lethal Lockdown match for control of wrestling operations
Mar 9, 2014 - 07:00 PM
---
Dot Net Members will be listening to an exclusive audio review of TNA Lockdown with Jason Powell later tonight. They are currently enjoying ad-free access to the website and discussing the pay-per-view with other members in the Dot Net Forum. Join them by signing up for membership via the Dot Net Members' Signup Page. We also encourage you to download our FREE apps on iPhone, Android, Amazon Kindle Fire, and Windows phones. Plus, you can enjoy all the perks of Dot Net Membership from your iPhone or Android phone.

TNA Lockdown
Aired live on pay-per-view
Miami, Florida at BankUnited Center

Footage was shown of TNA Champion Magnus arriving at the building earlier in the day, and of challenger Samoa Joe doing the same... The Lockdown opening video aired... Mike Tenay checked in from ringside and was joined by Taz on commentary...

1. Christopher Daniels, Kazarian, and Chris Sabin vs. The Great Muta, Sanada, and Nakanoue in a six-man cage match. Bad Influence came out wearing Japanese masks and gis. Sanada was introduced as the X Division Champion and his win over Austin Aries last week was acknowledged for the first time on TNA television. Muta received a good reaction during his entrance.

Sanada and Sabin opened the match with some quick offense, then Kazarian and Nakanoue had a run, and then the crowd popped when Muta tagged into the match for the first time. He wasn't in the match long, and the heel trio worked over Nakanoue. The TNA trio worked a fast pace and caught him with a triple dropkick at one point. Nakanoue avoided a leg drop by Kazarian and tagged in Sanada.

Sanada got the better of the TNA trio initially, but Bad Influence caught him with a high/low for two count. Cool spot. Muta checked back in and threw a couple of dropkicks to the knee of Kazrian, then used dragon screw leg whips on all three opponents. Muta applied a single leg lock on Daniels that Sabin broke up.

Sabin grabbed Muta from behind and then Kaz talked smack. Taz ran the ropes and ran into Muta spitting the green mist in his face. A short time later, Sanada hit a wicked moonsault on Daniels and pinned him. Tenay pointed out how respectful the TNA fans were as the camera showed some offering polite applause...

The Great Muta, Sanada, and Nakanoue defeated Christopher Daniels, Kazarian, and Chris Sabin in 9:30.

Powell's POV: Cool match. The TNA trio seemed motivated by being in the ring with the Japanese talent. They worked really hard and were actually more impressive than the Japanese crew in this particular match. Muta moves pretty slowly these days, but it was still a rare treat to see him work in the United States. The presentation of Sanada as the new X Division Champion was weak in that it didn't get him over, nor did it do anything for the title to be mentioned in passing.

The broadcast team spoke at ringside and then Rockstar Spud made his way to the ring in a suit that only Jonny Fairplay could love. Spud introduced Dixie Carter after a big buildup. Dixie walked onto the stage and spoke about how she has earned the title of queen. She said she gets the feeling that some people still doubt her. She told the Miami fans that some of them look like they've been hit by a hurricane.

Dixie told the fans to buckle up because she's going to turn the arena on its side. She said MVP has forced her to do something that he will never anticipate. She said no one will take any part of her company from her. She said she built it up "to be the international success that it is." She said she went to New York and has an insurance card in her back pocket that will ensure her team a victory.

Dixie said Jeff Hardy walked out on the company and her. She said he breached his contract. She said every portion of the arena is covered by security that won't allow him to enter the building...

Powell's POV: Awful. That sounded like a lot of "go away" style heat to me.

Backstage, Jeremy Borash checked in with Velvet Sky and Eric Young, who were chatting with fans on Twitter during the pay-per-view... A video package recapped the Samuel Shaw, Mr. Anderson, and Christy Hemme drama...

Sam Shaw made his entrance and got upset because he couldn't find Christy Hemme. Shaw entered the cage, climbed to the top, sat down, and then called out for Hemme over a mic. He said someone wasn't keeping it professional. He said that if Hemme didn't get out there, "I am going to professionally end it all," he said. Shaw started to stand up on top of the cage, but he was cut off by Mr. Anderson's music.

Anderson called for his music to stop and said he had something more important. Anderson had a mic drop to him on the stage and delivered his pre-match intro. Anderson told Shaw he doesn't want to jump off the cage because it's not high enough. The fans chanted "jump." Anderson said he'd only break or twist an ankle. "You need at least four or five stories," Anderson said. He told him to come down and let him beat him up, then he'd give him a ride to wherever he wants to go. Anderson called him a creepy bastard, which drew chants from the crowd...

2. Samuel Shaw vs. Mr. Anderson in a cage match. Shaw climbed down and set his microphone down in a corner of the ring. The match started and Hemme walked to ringside. Taz was the voice of reason and said maybe she should get the hell out of there. Anderson and Shaw fought while standing on the top rope. Anderson got the better of it with a big suplex off the top rope.

Shaw got up first and waved at Hemme. Shaw called for the cage door to be opened. Anderson slammed Shaw into the door, then put him down with the Mic Check. Anderson picked up Shaw and the crowd chanted "one more time." Anderson tripped Shaw onto the second turnbuckle. Hemme jumped up and down excitedly. Anderson called Shaw a "fricken weirdo" and then climbed over the cage for the win, but apparently it was not because the ref was bumped earlier and didn't see it.

Meanwhile, Shaw reached through the bigger than usual hole in the side of the cage that TNA uses for it's camera and pulled her through. Anderson ended up getting through the actual cage door to save her before anything could happen. As Anderson got Hemme out of the cage, Shaw low-blowed him and put him in his submission choke. Hemme, wearing her half-boob revealing shirt, ran backstage. Shaw went through the cage door and touched the floor for the win...

Samuel Shaw defeated Mr. Anderson in 10:20.

Powell's POV: A referee bump on the outside of the cage. Give TNA credit, they find new and unexciting ways to come up with shitty ref bump finishes. The Shaw character is a guilty pleasure of mine, but this wasn't very good.

Backstage, Bobby Roode told Austin Aries and BroMans that he doesn't know what Dixie Carter is talking about. He said the only thing that matters is that they will win and he'll get ten percent. Aries and BroMans wanted their cut. He said something about giving them two percent...

Powell's POV: This percentage of ownership nonsense is one of the most ridiculous things that TNA has ever come up with...in 2014. There's a long track record of ridiculousness there, folks, but this is pretty awful.

Ethan Carter III made his entrance and the crowd seemed very flat. EC3 took the mic and said he grew up with a dream to be the best. He spoke about Kurt Angle winning a gold medal and labeled him one of the greatest of all time. EC3 said he is also one of the greats and added, "I am wrestling." The fans responded with "you can't wrestle" chants. He countered with "I'm very good" and "I disagree" in between their chants.

EC3 boasted that he took out Angle's knee twice with a wrestling move. He said he found the timing of Angle's surgery suspicious. He issued an open challenge to anyone on the TNA roster. Bobby Lashley made his entrance and the crowd actually popped big. EC3 said repeatedly that Lashley is not on the roster, then ordered him to leave the ring.

EC3 took a swing at Lashley, who ducked and performed a big power slam. Lashley speared EC3, who rolled out of the ring. Lashley played to the crowd as EC3 scooted on his butt up the ramp...

Powell's POV: A nice surprise. I've never been a big Lashley guy, but this crowd ate it up. They did the right thing by keeping it short and not making it an actual match since there's no reason for EC3 to lose here. By the way, EC3 technically would have won if the bell had sounded since he rolled out of the cage door.

A Kenny King vignette played. He was in Vegas with women...

Powell's POV: Fine, I'll come clean. The King character is clearly based on my last few vacations to Las Vegas. The only differences are that I wear casual clothes, travel with one woman, and take cabs rather than limos. Otherwise, it's just like my Vegas trips. Then again, I also thought The Hangover was secretly based on my Vegas trips too.

A pre-taped Magnus promo aired. Magnus said he's the champion and he's fighting under Samoa Joe's rules inside the cage. He said he's fighting a lone crusade. He said everyone is talking about what Joe is going to do to him, but no one is talking about what he is going to do to Joe or what Joe would do to himself. He said he has Joe figured it out...

3. Tigre Uno vs. Manik in a cage match. Tenay raved about Uno and said he was trained by the uncle of Rey Mysterio Jr. They worked a fast pace early and Uno usually got the better of it. Uno controlled the early offense until he charged at Manik, who moved, causing Uno to crash and burn into the cage. Uno came back with some impressive rope bouncing work into a huracanrana. In the end, Uno performed the Sabertooth Splash for the win...

Tigere Uno defeated Manik in 7:05.

Powell's POV: The crowd didn't have a dog in the fight and most of them remained quiet rather than pick a side. However, they did react to some of the impressive high spots. Manik had a couple of moments, but the match was clearly all about Uno. A good debut, but that cheesy generic entrance music is the shits. They really need to come up with something better than that crap before Thursday. Honestly, they've known he was coming in for weeks and that's the best they could come up with?

A video package recapped the James Storm vs. Gunner feud...

4. James Storm vs. Gunner in a Last Man Standing cage match. Gunner and Storm fought at ringside before the bell. The fight continued and Storm slammed the cage door onto Gunner's head before the opening bell. Storm entered the cage and the bell ran to start the match with chairs and part of the ring steps in the ring. Storm tried to tie Gunner to the ropes with what appeared to be the tag rope.

The crowd was quiet early on, but Storm slammed Gunner's head into the turnbuckle pad and then Gunner pumped up the crowd by continuing to slam his own head into the pad after Storm had stopped. Storm cut Gunner off but running him into a chair that was propped up between the ropes. The referee counted and Gunner got back to his feet.

Storm put Gunner back down with a chair over the back. The ref counted again and Gunner slammed his head on the mat twice. Storm told him to stay down. Gunner got up and Storm went after him. Gunner ended up spearing Storm and putting him down with an F5. A "this is awesome" chant broke out.

At 8:35, Gunner went for a top rope headbutt, but Storm threw a chair at him on the way down. Storm set up a pair of chairs in the ring and tried to powerbomb Gunner, but Gunner didn't go up. Instead, Storm and Gunner ended up fighting while standing on top of the top rope in one of the corners of the ring.

Gunner superplexed onto the chairs, which split away on impact, yet it still looked painful as hell. The referee started to count both men down. Gunner used a chair to prop himself up, while Storm couldn't get back to his feet before the referee's ten count...

Gunner defeated James Storm in 11:50.

Powell's POV: I came away impressed by Gunner's charisma. He's really come a long way in that area. The fans don't have a reason to dislike James Storm because he never really turned heel on anyone other than Gunner, so the fans were quiet early on and only reacted to violence. However, Gunner really woke them up and won them over. The finish was fine. It wasn't really satisfying in terms of feeling like you saw the end of the program as you would expect a cage match or a last man standing match to be, but they're just not there in the storyline. Both guys deserve a lot of credit for the effort and keeping the crowd engaged.

Footage of Dixie Carter threatening to have Jeff Hardy removed from the building was shown... Backstage, MVP spoke with The Wolves about keeping their cool. Davey Richards was hot because of what Bobby Roode and Austin Aries did to his arm, and Eddie Edwards was upset because Dixie was playing games. MVP told them not to lose focus...

A video set up the Knockouts Title match... Tenay said it was always special when the Knockouts battle inside the cage. It is? He ran through the tale of the tape, which continues to be bullet points rather than like a normal tale of the tape...

5. Madison Rayne vs. Gail Kim (w/Lei'D Tapa in a cage match for the TNA Knockouts Championship. Kim appeared to tell Tapa to stay in the corner and let her handle things inside the cage. The crowd was very quiet as the match got underway. There was a cool spot early on with Kim standing on the top rope and Rayne in electric chair position. It looked like Kim was going to hit the move, but Madison used her legs to ram Kim's head into the cage repeatedly.

Madison went for a cross body block off the top rope, but Kim moved. By the way, it appears Kim assigned Tapa the job of preventing Rayne from getting to the floor rather than telling her to stay put in the corner, which makes a lot more sense. Kim had Rayne arched over her knee. Rayne broke it with knees to the head, but then Kim came back with a kick to Rayne's head.

Kim charged at Rayne in the corner. Madison moved and Kim went through the ropes and into the cage, which drew some gasps from the fans. Both women ended up standing on top of the middle of the ropes. Kim slammed Madison's head into the cage and then performed a neckbreaker off the top to the mat and got a two count. The crowd gasped once again. Kim tried to leave and Tapa opened the door, but Madison caught him.

Later, Rayne kicked Kim off the middle of the ropes and then kicked Tapa off the cage. Rayne walked over to the corner and performed a spear off the top rope and scored the clean pin...

Madison Rayne defeated Gail Kim to retain the TNA Knockouts Title in 8:20.

Powell's POV: Really good effort from both women. One of the things that's stood out tonight is that the crowd is engaged and enjoying action, but they don't really seem to be going into the matches favoring babyfaces over heels. In some cases, it's because of characters who are new to the audience. In this case, I think it's because the Knockouts have been made to feel so interchangeable.

Backstage, Samoa Joe delivered a promo. He recalled his tag team history with Magnus and said he brought him into the Main Event Mafia. He said Magnus threw it all away. He said he was going to beat Magnus over the head repeatedly until he's unconscious and realizes what he's done. He said he was coming for his title belt and told Magnus to be ready... A video aired to set up the TNA Title match... Ring entrances for the TNA Title match took place. Jeremy Borash handled the in-ring introductions for the championship match...

Powell's POV: The TNA Title match is going on before Lethal Lockdown? I imagine that means Magnus is going over and they'll send the fans home happy with a Team MVP win.

6. Magnus vs. Samoa Joe in a cage match for the TNA Title. Joe started the match in a t-shirt. He sat back and listened to some "Joe is gonna kill you" chants before squaring off with Magnus. Joe caught Magnus with kicks early, and Magnus went for heat by telling the fans to shut up. At 4:20, Joe raked his foot over the face of Magnus and then ran at him and slammed a knee into his head while he was seated against the ropes.

Joe went for a back splash, but Magnus moved at 5:00. Magnus took control and worked over Joe with punches and by slamming his head into turnbuckle pads. Joe came back with punches, but then missed when he charged at Magnus in the corner and Magnus moved. Tenay chalked it up to Magnus's familiarity with Joe from their tag days.

Joe came right back by running Magnus into the cage twice. Joe got Magnus outside the ropes and slammed his head into the cage ten times, then got a running start and slammed it in again. Joe followed up with one more head slam and Magnus fell to the ground at 7:15. Magnus bladed and Joe threw punches and bit him when he stood up.

At 9:00, Magnus slammed Joe into the cage and Joe bladed. Magnus applied the Figure Four and the crowd responded accordingly. There were some "Let's Go Joe" chants as Joe sold the Figure Four, which he eventually reversed and released. Magnus applied the Camel Clutch at 10:20. Joe stood up and backed Magnus into the corner to break the hold.

Magnus caught Joe in a sleeper, but Joe came right back with a wicked rear suplex to break it. Joe and Magnus traded forearm and elbow shots with Joe getting the better of it. Joe ended up hitting his back splash that he missed earlier. Magnus charged at Joe, who performed the power slam and then applied the cross arm-breaker. Magnus reached his leg out and reached the rope to break the hold.

Joe put Magnus on the top rope, but Magnus broke free by raking his eyes. Magnus stood up, but Joe cut him off. Magnus kicked him down and then performed a top rope elbow drop. The referee checked Joe's arm, which went down twice, but Joe held on the third time. The fans rallied with "Joe" chants and then he no-sold Magnus's punches. Joe responded with slaps.

Magnus tried to climb the cage, but Joe caught him and crotched him in one corner of the ring. At 14:50, Joe performed the Muscle Buster. He looked to the crowd and motioned for the title belt, then locked in the Kokina Clutch.

Suddenly, an arm popped up through the ring. Joe released the hold and was pulled through the ring. The crowd groaned and then delivered a "bullshit" chant. Magnus crawled over toward the hole. Joe eventually crawled back into the ring and had what Tenay described as an enraged look. Joe shook his leg free and got back inside the cage. Joe backed Magnus into the corner and grabbed him by the throat and pressed him against the cage.

Joe released the choke and then turned around only to have Abyss slam the stupid Janice weapon into his midsection. The fans groaned. Abyss performed the Black Hole Slam (in honor of FOX airing "COSMOS") on Joe. Magnus smiled and Abyss stood by and watched as Magnus applied the Kokina Clutch. The referee checked Joe's arm and it dropped three times...

Magnus defeated Samoa Joe in a cage match to retain the TNA Title in 19:25.

Powell's POV: It doesn't matter who is on the creative team in TNA, they all end up doing the same stupid shit. They just can't stop themselves from booking these idiotic finishes that only they get off on. Listen to the crowd. That's not heat, that's a crowd that just realizes they were treated to the one millionth shitty TNA Title match finish. Is there something in the water in Nashville? I don't even know what to say anymore. "Doing the same thing over and over again and expecting a different result."

The announcers tried to work up anger over what happened to Joe. To their credit, they didn't just roll their eyes at the latest asinine finish that they were asked to sell with a straight face...

Backstage, Eric Young tried to go after Magnus and Abyss, but Simon Diamond and Al Snow stopped him. "Go on, move along," Snow said. "You get of here," Diamond told them. Ugh...

Backstage, Dixie Carter was on the phone checking with someone to make sure they knew right when she needed them. Spud, still wearing his Fairplay suit, spoke briefly with Dixie, then Roode showed up and Dixie asked him if he was ready. Dixie told him to go out there and do his job and she would be doing hers. He brought up his ten percent and she told him to trust her.

Roode said never with history. Dixie said she essentially made this a handicap match for him and brought up the insurance policy. Roode said she didn't want him as her enemy. She said the same is true for him and added that she had her part covered... A video package set up the Lethal Lockdown match...

7. MVP, Davey Richards, Eddie Edwards, and Jeff Hardy vs. Bobby Roode, Austin Aries, Robbie E, and Jessie in a Lethal Lockdown match. Borash explained the rules of the match and introduced the first participants. It was Aries and MVP starting the match for their respective teams. The hometown crowd was responsive for MVP for a few seconds.

Aries punched MVP and got the advantage. He laid on the top rope, then stood up and stumbled a bit. MVP came back, but Aries had the advantage when the countdown clock reached zero around 4:00. Robbie E was led to the ring by DJ Z (Zema Ion). Robbie entered the ring while Z cheered him on at ringside. The crowd was quiet as the heels worked over MVP. Taz said one of The Wolves would be out next, but they didn't know which one.

A couple minutes after Robbie entered, Eddie Edwards made his entrance for Team MVP and threw elbows and chops at the heels. He backed Robbie into the corner and threw a bunch of chops at him. Aries cut him off, but Edwards came back with a cool suplex. Z climbed the cage, but Edwards rammed Robbie E into the cage and knocked Z to the floor.

Jessie Godderz entered around 8:00 and threw a nice dropkick at MVP. Two women cheered. No one else seemed to care. BroMans worked over Edwards nicely until they threw a soft double knee to his head while facing the hard camera.

The heels dominated until Davey Richards made his entrance at 10:15. Richards came out with his shoulder taped to sell the elimination match injury from Impact. There was a "F--- em up, Davey, f--- em up" chant that Taz acknowledged by saying it sounded like some of the fans liked Davey. The fans also chanted for The Wolves, who applied simultaneous single-leg crabs on BroMans, which Aries broke up.

Bobby Roode was the final entrant for his team at 12:25. Roode pulled the tape off of Richards' shoulder. The clock counted to zero at 14:25. Willow's music laugh kicked off his music. The lights went off. Tenay and Taz noted that they'd seen Willow on Impact the last few weeks.

When the lights turned on, Willow (Jeff Hardy) was standing on top of the cage. He dove onto the heel team and somehow they all missed him and he crashed to the mat. He seemed to be unscathed, though, as he went right to the hole in the cage and mugged for the camera. At 16:00, the roof lowered onto the cage. There were chairs, a cane, trash can lids, and other weapons hanging from the roof.

Dixie Carter came out and said she wanted to introduce fans to her special referee and insurance policy. Bully Ray walked onto the stage and stood next to Dixie and then walked to the ring. He pulled a table out from underneath the ring and slid it inside the ring while the heels inside the ring struck the babyfaces with weapons. Spud, still wearing the suit he stole from Jonny Fairplay's closet, brought a chair out and set it down on the stage for Dixie to sit on.

Roode applied the Crossface on Richards. Ray leaned in and asked if he wanted to give up. The rest of the babyfaces backdropped their opponents to no response from the crowd. MVP played to the crowd and got them to react, then performed the Ballin' Elbow and the fans loudly chanted the "ballin'" line.

Taz all but acknowledged that Willow and Hardy were one in the same. There was a wicked spot where Hardy picked up Aries in powerbomb like fashion only he released him so that he would crash into the cage. It was a cool spot and it looked a little dangerous, as Aries legs went between the cage and ring when he landed., but he seemed to be fine.

There was a wild spot where the BroMans were put in the corner and together and Jessie had a trash can placed over his head. The Wolves leapt off opposite corners and dropkicked the trash can for a big pop and a "this is awesome" chant. At 24:00, Aries picked up Richards and dropped him brainbuster style onto a chair that was opened and standing in the ring. Damn.


Willow broke up a pin attempt and then roughed up Aries, including a Twist of Fate onto him when he had a trash can lid covering his stomach. Hardy covered Aries and had him pinned, but Roode broke it up. Roode scooped up MVP for the Roode Bomb through a table, but Ray walked over and stood in front of Roode, who got pissed and dropped MVP

Roode shoved Ray and then took a swing at him, but Ray ducked it and performed a urinage on Roode. MVP performed the Yakuza Kick on Roode and pinned him. Dixie threw a fit on the stage with Spud, and Ray approached MVP and glared at him. Ray eventually raised MVP's hand and then the rest of Team MVP's hands in victory. Taz said it was the ultimate double-cross...

Team MVP defeated Team Roode in a Lethal Lockdown match in 26:55.

After the match, MVP and company walked onto the stage and Spud had to hold Dixie back. She made it to ringside and yelled at Ray while Spud pulled her back and eventually pulled her up the ramp. Ray waited for Roode to get up and then powerbombed him through the table... A video hyped TNA Sacrifice for April 27...

Powell's POV: A crowd-pleasing finish with some crowd crowd-pleasing spots along the way. It's hard to describe the match as much more than a clusterf---, but it was a decent clusterf--- by past Lethal Lockdown match standards. Based on a normal scale, this was a poor pay-per-view. If you grade it on the TNA curve, it middle of the road. I am optimistic that things will improve at Sacrifice because the guys in the Lethal Lockdown match won't be stuck in one match together and that should help the overall card.

I didn't see Ray's turn coming, but it didn't pack much of a punch unless you're really into the idea of Carter losing storyline control (and I will be into that if there's some sign that she's not going to have herself all over television regardless of the finish). Still, Ray is a great promo and he can make this work if anyone can. I just can't get past the ridiculous TNA Title match finish. Can't someone who works for the company step up and put an end that type of nonsense? I'll have more to say in tonight's member exclusive TNA Lockdown audio review, and in Monday's TNA Lockdown Hit List.

RECOMMEND THIS ARTICLE:




READ OUR INSIDER NEWS BEFORE ANYONE ELSE!

BECOME A MEMBER FOR JUST $7.50 A MONTH (or less with a year-long sub) - GET THE FIRST LOOK AT EXCLUSIVE INSIDER DOT NET NEWS, TONS OF EXCLUSIVE AUDIO CONTENT, MEMBER MESSAGE BOARD ACCESS, START YOUR OWN BLOG, AND VIEW THE SITE WITHOUT ANY ADVERTISING: SIGN ME UP (or MORE INFO)
---
RELATED ARTICLES FROM MGID AFFILIATE SITES...
---
TNA PPV Reports • Latest Five Articles
03/09 Powell's TNA Lockdown PPV results and review: Magnus vs. Samoa Joe for the TNA Title, MVP, The Wolves, and Jeff Hardy vs. Bobby Roode, Austin Aries, and BroMans in a Lethal Lockdown match for control of wrestling operations
10/20 Powell's TNA Bound For Glory PPV results and review: Bully Ray vs. A.J. Styles in a No DQ match for the TNA Title, Kurt Angle vs. Bobby Roode, Ultimate X match with Manik, Jeff Hardy, Samoa Joe, Chris Sabin, and Austin Aries
6/2 TNA Slammiversary PPV results and review: Bully Ray vs. Sting in a No Holds Barred match for the TNA Title, A.J. Styles vs. Kurt Angle, Ultimate X match, second member of the TNA Hall of Fame revealed
3/10 TNA Lockdown PPV results and review: Jeff Hardy vs. Bully Ray in a cage match for the TNA Title, Team TNA vs. Aces & 8's in Lethal Lockdown, Kurt Angle vs. Wes Brisco in a cage match
1/13 TNA Genesis PPV results and review: Jeff Hardy vs. Bobby Roode vs. Austin Aries in an elimination match for the TNA Title, Chavo Guerrero and Hernandez vs. Matt Morgan and Joey Ryan for the TNA Tag Titles, Knockouts Gauntlet match
12/09 TNA Final Resolution PPV results and review: Jeff Hardy vs. Bobby Roode for the TNA Title, Austin Aries vs. Bully Ray, TNA vs. Aces & 8's eight-man tag match, A.J. Styles vs. Christopher Daniels "One Last Time"
---