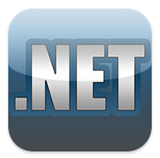 GOT AN IPHONE, IPAD, IPOD TOUCH, SAMSUNG GALAXY TAB, OR ANDROID PHONE?
THEN BE SURE TO DOWNLOAD OUR NEW FREE APP
(or SEARCH "pro wrestling" in App Store or Android Marketplace)

---
11/11 TNA Turning Point PPV results and review: Jeff Hardy vs. Austin Aries in a ladder match for the TNA Title, Bobby Roode vs. James Storm vs. A.J. Styles in a three-way to become No. 1 contender (loser won't get a title shot until Bound For Glory)
Nov 11, 2012 - 10:00 PM
---
By Jason Powell



Dot Net Members will be listening to an exclusive audio review of TNA Turning Point later tonight. They are currently following along on the ad-free version of the website and corresponding in the Dot Net Forum. Join us by signing up for membership via the Dot Net Members' Signup Page.

TNA Turning Point
Aired live on pay-per-view
Orlando, Fla. at the Impact Zone

The show opened with Taz standing in the ring. He said he's proud to work for a company that is trying to help in the recovery from Hurricane Sandy. Taz said he was speaking from personal experience because his home and his family were affected. He said everyone in the building and at home could help in the recovery effort.

Taz introduced radio personality Buckethead and Bully Ray. Mike Tenay checked in on commentary during the entrance. Buckethead said they want to make a Guinness Book of World Records by having the most people text simultaneously during a pay-per-view. He noted that viewers could text 1041 to 90999 and it would automatically donate $10 to the Red Cross relief effort.

The graphic that appeared on the screen was too big (at least on the standard feed). He instructed viewers to text on his command. Ray said he wanted to get the night started the right way and led a TNA chant... A video featuring Jeff Hardy and Austin Aries played...

Powell's POV: I'm not aware of any other mass texting efforts during a pay-per-view, so TNA may have just set a record. Mock them for creating their own record (if that's even the case), but applaud them for helping in the recovery effort.

Todd Keneley, Mike Tenay, and Taz introduced the show from the announcers' desk on the stage. Keneley sat in the middle of the usual announcers and was the early lead...

1. Samoa Joe vs. Magnus for the TNA TV Title. Joe wore what appear to be new red and black shorts with silver trim. Joe had the first prolonged offensive flurry. He set up for a suicide dive through the ropes, but Magnus threw a chair at him. A "Joe" chant started as Magnus worked over Joe.

Joe came back with an inverted atomic drop and a slam. Magnus went for a huracanrana, but Joe caught him and slammed him down with a powerbomb. Joe applied a submission hold, but Magnus reached the ropes at 6:10. Magnus came back and performed a top rope elbow for a good near fall.

A short time later, Magnus performed the move again. Tenay pointed out that Magnus wasted no time in between dropping the elbow and going for the cover the second time around, yet Joe still kicked out. Joe came back with the one-armed slam in the corner at 10:25.

Magnus went to ringside and picked up a chair. Joe performed a big dive over the top and twisted onto Magnus, who dropped the chair. It seemed like the idea was that Magnus was bracing for the suicide dive between the ropes, but it wasn't conveyed by the announcers so it looked bad. Back inside the ring, Joe performed the Muscle Buster, but Magnus kicked out at 11:40. Joe applied the rear naked choke until Magnus was out and the ref called for the bell...

Samoa Joe defeated Magnus in 12:30 to retain the TNA TV Title.

Powell's POV: A strong opening match. They were given enough time and they came through with a good, competitive match. Taz was quick to point out that there was no shame in Magnus losing to the rear naked choke. The three-man booth is solid so far. Keneley does a good job of directing traffic by noting which announcer he's throwing it to while doing so in a way that feels conversational.

Backstage, Jeremy Borash interviewed ODB, who was upset because her husband Eric Young hadn't returned her calls. She said she didn't know if there was going to be a match. Young showed up and apologized. They kissed and headed to the ring...

Powell's POV: ODB and Young had the Knockouts Tag Titles, so they are still in play. Damn.

1. Eric Young and ODB vs. Tara and Jesse. Taryn Tarrell was the referee. Tenay said it's always good to have Young in the Impact Zone. A good portion of the live crowd agreed, as they greeted him with "Welcome Back" chants as the match started. In a fun early spot, ODB performed the bronco buster on Jesse. Young sat down in the corner and wanted ODB to perform the move on him.

The heels took control and Young did the selling for his team. Jesse and Tara took turns working over Young, who took the Ric Flair flip over the top rope and then strutted to the sound of "Woooo's" from the crowd. Funny. The heels regained control of the match. However, ODB spat alcohol into Jesse's eyes while the ref was admonishing Tara. ODB hip tossed Young toward her corner so that she could tag in.

Later, ODB slammed Jesse after Young had tagged her while she was running the ropes. Young performed a top rope elbow drop and scored the pin...

Eric Young and ODB defeated Tara and Jesse in 8:35.

Powell's POV: The match was fun and games when Young and ODB were on offense, as you'd expect. They picked up where they left off in terms of having good comedic chemistry. Speaking of chemistry, Tenay and Taz clicked while yucking it up during the comedy match. However, Keneley hasn't formed chemistry with either man yet and seemed a little out of place.

The announcers narrated footage of DOC of Aces & 8s roughing up Sting with repeated hammer shots. Tenay said Sting is under the care of an orthopedic surgeon in Dallas. He said Hulk Hogan is with Sting. Tenay noted that they will have an update on Sting during the Impact Wrestling television show on Thursday...

Backstage, Borash interviewed James Storm, who said he's "winning this damn match" and delivered his catchphrase... Tenay ran through the X Factors leading into the X Division Title match... Footage aired from Impact of the Hulk Hogan telling Matt Morgan that he couldn't be in Joey Ryan's corner for the X Division Title match...

Joey Ryan came out by himself. He had a new video wall and music (or at least I just noticed it). Ryan took the mic and said he and Matt Morgan don't answer to anyone. He said he asked Morgan to wait in the back because he feels like Hogan is underestimating him. RVD made his entrance...

3. Rob Van Dam vs. Joey Ryan for the X Division Title. There were loud "RVD" chants to start the match. Tenay said it was a mismatch in experience. Taz said it was a mismatch in ability. Van Dam controlled the early action. He pointed at himself and then went to the top rope, but Ryan recovered and shoved him off the rope and onto the guardrail at ringside. Ryan followed up with a suicide dive and took the match back inside the ring.

Ryan performed his Mustache Ride neckbreaker for a good two count. Taz questioned how Keneley knew what the move was called. Keneley noted that he's called some of Ryan's matches in the past. Ryan also performed a jawbreaker and tried to use the ropes for leverage while going for a pin. Van Dam came back with a kick and a Five Star Frogsplash for the win.

Van Dam celebrated his win and then headed to the stage. He turned and to the crowd and held up the title. Matt Morgan walked out and dropped Van Dam with a Carbon Footprint...

Rob Van Dam pinned Joey Ryan in 7:45 to retain the X Division Title.

Powell's POV: I know what many regular are thinking. I'm going to piss and moan about RVD's thumb pointing routine blowing up in his face again and how stupid that makes him look as a babyface. While I feel that way most of the time, it didn't bother me here because he was the heavy favorite so the cockiness felt more logical than usual. Ryan looked competitive with RVD. The announcers could have done a much better job of putting that over to help Ryan come across like an in-ring threat rather than just a comedy undercard wrestler.

Backstage, Borash interviewed Joseph Park and noted that he would be stepping in the ring for the third time. Park sent his best wishes to Sting and said he's a little petrified because he is about to face the man who did that to Sting. Park recalled being held captive by Aces & 8s, and noted that he has Bully Ray to thank for convincing Hulk Hogan to let him wrestle. Park said he'll probably get his butt kicked, but he's going in the ring as a man and he's leaving the ring as one too...

Powell's POV: Another good promo from Park. He plays this character so well. There was a time when I was ready for the character to go away, but I was wrong. I enjoy the Park character so much more than the overplayed Abyss.

A video focussed on Joseph Park and Aces & 8s... Christy Hemme handled the in-ring intros, as she's done all night. They did the "ogle over Hemme from top to bottom" camera shot prior to the last match for those keeping score at home. Not much reaction for DOC despite his attack on Sting. Mild applause for Park during his entrance...

4. DOC of Aces & 8s vs. Joseph Park. DOC flashed a mocking look at Park. Taz picked up on it explained it nicely. A loud "you can do it" chant broke out for Park. Funny. Park avoided DOC's chair shot and then avoided a punch at ringside. DOC slammed his left hand into the ring post.

DOC pulled out a hammer and brought it into the ring. The ref tried to scold him, but DOC raised the hammer. Park speared DOC and punched him repeatedly. Park picked up the camera and looked to the crowd, but DOC struck him from behind. Taz said he doesn't think Park has a violent nature.

Park hilariously ran the ropes poorly as he executed to shoulder blocks. Clever. DOC punched Park with a spiked belt. Park bled. Park noticed his own blood and flipped out. Park let out a primal scream and worked over DOC and dropped him with the Black Hole Slam. Park snapped out of Abyss mode again and went back into Park mode. A short time later, DOC chokeslammed Park and pinned him clean...

DOC pinned Joseph Park in 9:45.

After the match, DOC brought a hammer inside the ring again. Before he could use it, Bully Ray ran out and DOC fled. Ray helped Park to his feet and then held his arm up, which received a nice ovation...

Powell's POV: Um, wouldn't you just hit Ray with the hammer instead of running away? Anyway, Park was great. I love the way he looks intentionally green when he's in Park mode. They previously established that Park's own blood makes him snap into Abyss mode and it's a nice slow build to the payoff for what appears to be a split personality disorder. The question now is whether Abyss enjoyed his time with Aces & 8s or if there's even a third personality that did. They could have some fun with this.

Backstage, Borash interviewed Bobby Roode, who said tonight he gets back into the main event spotlight and will be one step closer to regaining the TNA Championship. He also said that he'll beat Storm and prevent him from getting a title match until late 2013...

Powell's POV: I like the backstage interviews with the wrestlers in the three-way match. It's making that match feel like a co-main event. It's interesting that there's been very little talk about A.J. Styles by Storm and Roode thus far.

A video recapped the tag title feud... Tenay ran through the "taglines" graphic... Back to the pervert cam for Hemme's introduction of the tag title match. The announcers also noted the Spanish broadcast team...

5. Hernandez and Chavo Guerrero Jr. vs. Christopher Daniels and Kazarian for the TNA Tag Titles. Chavo had tape on his shoulder. Hernandez worked over Kazarian with power and then tagged in Chavo, who missed an early Frogsplash attempt. Daniels and Kazarian took turns working over Chavo and then performed a hilariously obnoxious simultaneous dance routine while looking into the camera.

Chavo came back with a tornado DDT that included him using the top rope for leverage. Chavo made the hot tag to Hernandez, and Kazarian tagged in Daniels. Hernandez performed power moves on Daniels. Hernandez also performed his dive over the top rope into a double clothesline on Daniels and Kazarian.

The former champs came back with a High/Low on Hernandez for a two count. Hernandez came right back with a double suplex and tagged in Chavo, who performed a split legged missile dropkick on both opponents. Chavo performed two of the Three Amigos on Kazarian and followed up with three on Daniels after he interrupted the series on Kazarian. An "Eddie" chant broke out briefly.

Daniels came back and set up Chavo for a superplex. Hernandez snuck underneath and put Daniels on his shoulders. Chavo performed a cross body block off the top rope onto Daniels, who was on Hernandez's shoulders. Chavo covered Daniels for the three count...

Hernandez and Chavo Guerrero Jr. defeated to retain the TNA Tag Titles in 13:20.

Powell's POV: A good tag match. The formula with Hernandez and Chavo is that Chavo does the selling and the limited Hernandez performs his usual spots. It's logical in that it plays to the strengths of both men. Is there any reason you would want the fans to start chanting Eddie Guerrero's name down the stretch of a tag title match?

Backstage, Borash interviewed A.J. Styles, who said he's had a rough year with distractions he didn't deserve. He asked Borash if he knows how long it's been since he's been world champion. He said it's been almost three years. He said that's all the fuel he needs to get past Roode and Storm. He said he's going to put all of the distractions to rest and a new chapter will start with him becoming the new TNA Champion...

Powell's POV: A good promo from Styles that left me feeling like he could be going over. I didn't feel that going in so it was nicely done. By the way, 51 percent of the voters in our last poll poll predicted that Styles will lose the match and won't be eligible for a title match until Bound For Glory. 29 percent of the voters predicted that Roode will lose. Only 20 percent predicted that Storm will be out of the title picture until Bound For Glory. You can still take part in our poll regarding the outcome of the main event by voting on the main page.

6. A.J. Styles vs. James Storm vs. Bobby Roode in a No. 1 contenders match with the loser not being allowed to challenge for the TNA Title until Bound For Glory. Around 10:00, Roode threw Styles into the ring steps. Styles held his right leg in pain while Storm and Roode fought in the ring. Storm got the better of it and went for a Last Call superkick, but Styles springboarded back into the ring and nailed Storm with a forearm for a good two count.

The near falls continued with the faster pace. Roode couldn't put Storm away with a spinebuster. Styles caught Roode with a Pele kick. Styles went for a 450 springboard on Roode, who moved and came right back with a spear for a two count. Roode applied the Crossface, which Styles countered into a rollup for a two count. Roode performed a uranage for another two count.

Roode put Styles down with a Double R spinebuster. Roode set up for his fisherman's suplex, but Storm took Roode down with a Backstabber. Roode followed up with a Last Call superkick on Styles and pinned him to win the match and become No. 1 contender. Styles is not eligible for a TNA Title shot until Bound For Glory...

James Storm pinned A.J. Styles in a three-way match with Bobby Roode to become No. 1 contender to the TNA Title in 16:40.

Powell's POV: I was hoping Storm would lose the match so that he could win the BFG Series and challenge for the title at the pay-per-view next year. Of course, he can still do that, but now I'm left wondering whether they are setting up Styles in that role. The match was very good once it kicked into another gear during the last ten minutes. It was kind of hurt by the live crowd in that they didn't pick a favorite and thus didn't bring a lot of energy early on. Styles did a really good job of selling the stipulation by acting like he was on the verge of tears in the corner after losing. It was a bad night for the Styles character, but a good night for him on the mic and making the stipulation feel important.

A brief plug aired for the TNA t-shirt that is being sold to help with the Hurricane Sandy relief effort...

Devon cut a pre-taped promo from inside the Aces & 8s clubhouse while other members sat around the table with him. He said Angle shouldn't take his ass whopping serious because it was just a random act of violence and club business... A video set up the Devon vs. Angle match...

7. Devon vs. Kurt Angle. Devon dropped Angle with a shoulder block and played to the crowd. He received a mixed reaction. Devon went on a lengthy run of offense. Tenay called the match while Taz and Keneley pointed out that Devon was wearing the same type of spiked belt that DOC used to bust Joseph Park open earlier. Actually, Keneley's primary role seems to be praising the other announcers for their observations or praising the wrestlers for moves during matches.

Angle came back with his usual offense, including the run up the ropes to throw off his opponent and an ankle lock. Devon fought out of the ankle lock and then dropped Angle with a Rock Bottom. Devon went for a powerbomb, but Angle slipped out and performed three German suplexes. Devon came back again, but he missed a top rope headbutt.

Angle performed the Angle Slam, but Devon kicked out. Four members of Aces & 8s came to ringside. Angle applied the ankle lock. Devon tapped out. Angle fled the ring while the other members ran in. "You're going down and you are next," DOC yelled at him. "You're dead, you're dead, you're dead"...

Kurt Angle defeated Devon by submission in 11:25.

Powell's POV: Aces & 8s beat the shit out of Sting with a hammer. To use lingo that Angle will understand, they beat him with a freaking hammer. So why did Angle and Devon have a wrestling match instead of a brawl? How are we supposed to take Devon seriously when he taps out? How are we supposed to take Aces & 8s seriously when they just stand there while Devon taps out? If they didn't want Devon to go over against Angle, then he shouldn't have been in there with Angle. Of course, he shouldn't be in this Aces & 8s role to begin with.

Backstage, Styles was asked by the camera guy what he will do now that he can't have another title shot for nearly a year. Styles flashed him a look and then just walked away while showing frustration...

Powell's POV: Wrestle Christopher Daniels 200 times? Get thrown into bad storylines where he's accused of having an affair with Dixie Carter and a crack whore? Wait, that was 2012 and Styles didn't really go after the TNA Title. I'm not sure this changes anything for A.J.

Backstage, Borash interviewed Austin Aries. He said Jeffrey Nero Hardy will face Austin Healy Aries. He said he will take back his TNA Championship... A video set up the main event... The announcers ran through the tale of the tape... Aries made his entrance. Hardy made his entrance. Borash handled the in-ring introductions for both wrestlers...

Powell's POV: 62 percent of our voters expect the main event to end in controversy with Aries grabbing one title belt and Hardy grabbing the other. 31 percent of the voters expect Hardy to win the match. Only seven percent expect Aries to go over.

8. Jeff Hardy vs. Austin Aries in a ladder match for the TNA Title. Both the TNA Title and Jeff Hardy's personalized title belt are hanging above the ring. Aries walked to ringside after the opening bell sounded. He said he doesn't go because people clap. They went to ringside early and fought over a ladder. Hardy got the better of it and set up the ladder in the ring. Aries climbed over him on the ladder and performed a Russian leg sweep or something that really wrenched on the arm, according to the announcers.

Aries set up a ladder on the edge of the ring and the guardrail and placed Hardy on top of it. Aries jumped over the top rope and slammed a forearm down on Hardy. Aries made a play for the belts, but Hardy cut him off. At 7:50, the ladder was set up upside down near the ropes. Hardy went for a dive off the second rope, but Aries moved and Hardy crashed onto the upside down ladder. Damn!

Aries followed up with a twisting move that further sandwiched Hardy between the ladder. Aries tossed the damaged ladder to ringside, threw Hardy out, and retrieved another ladder from underneath the ring. Aries performed a suicide dive onto Hardy at ringside and sandwiched Hardy in a ladder. Aries placed the ring steps on the ladder with the goal of trapping Hardy inside.

Aries went back to the ring and set up a ladder. Aries climbed the ladder, but then stopped and looked for Hardy. He didn't see him, so rather than grab the belt, Aries went to look for him. As Aries was searching, Hardy emerged from the other side of the ring and made a play for the belts. Aries shoved the ladder down and Hardy took another nasty bump.

Aries climbed the ladder. Hardy recovered and climbed the other side of the ladder, but Aries shoved him off. Aries climbed down from the ladder and put it in the corner. Tenay and Taz said he knew the ladder was broken and so he had to abandon the pursuit of the belts. Moments later, Hardy caught Aries with a Japanese armdrag and flipped him onto the ladder in the corner.

Hardy went to the other corner as the announcers narrated replays from earlier in the match. Two referees held the ladder in place and let go as Hardy teetered the ladder down and splashed onto Aries. Hardy grabbed a new ladder from underneath the ring and made a play for the belt, but Aries recovered and performed a missile dropkick that kicked the ladder out from underneath Hardy.

Aries placed Hardy behind a ladder that was set on the ropes in the corner and slammed it into him. Aries followed up by dropkicking the ladder onto Hardy. Aries suplexed Hardy. Taz said it was the brainbuster and it probably was, but it looked like a suplex. Aries climbed the ladder. Hardy recovered and joined him in brawling on top of the ladder.

Hardy performed the Twist of Fate off the ladder at 17:30. Hardy followed up with a Swanton. Hardy set up a ladder in the middle of the ring and climbed. Hardy reached up to grab the belt, but suddenly the belts raised higher in the air. The announcers questioned what was going on. The camera showed Aries standing with the gadget that controls the height of the ladders.

Hardy roughed up Aries and pulled out the "big boy ladder" as Taz called it from underneath the ring. Hardy climbed up one side. Aries recovered and climbed up the other side. They teetered the ladder and both men fell onto a ladder that was set up on top of the ropes in a corner of the ring. Hardy performed a Twist of Fate onto the ladder and Aries tumbled to ringside.

Hardy set up the big ladder again and pulled down his personalized title belt to win the match. He was declared the winner. He pulled down the actual TNA Title belt and celebrated with both belts as Aries was lying on the floor at ringside. Hardy celebrated with both title belts. Aries was shown being helped to the back as Hardy celebrated with both title belts to close the show...

Jeff Hardy defeated Austin Aries in 21:10.

Powell's POV: A crazy ladder match with the big bumps you would expect and even some that you would not expect. Both wrestlers more than earned their paycheck for this match and I think we're all breathing a sigh of relief that they didn't deliver a cheap finish. Granted, I'm not sure why they felt the need to even have two title belts hanging above the ring in the first place, but I am pleased we got a real finish.

Here's hoping Aries was just selling at the end. He was shown talking with someone who was checking on him after the match and then he was shown being helped to the back by two men. There were some insane bumps in this one and it will be interesting to see how much these guys do at the Impact Wrestling tapings over the next couple days.

My only criticism is that I never really felt like we were on the verge of seeing either wrestler win the match until the finish. Some of that could have been assisted by the production team had they chose to deliver more closeups on the wrestler making the belt plays rather than showing the full ring shots. Even the spot with the belts being elevated felt too flat to be a potential finish. That said, they left it all in the ring and was an insane main event.

Overall, a better than average show thanks to the main event. I'll have more to say in tonight's TNA Turning Point audio review and tomorrow in my TNA Impact Wrestling Hitlist. Thanks for watching along with me tonight.

RECOMMEND THIS ARTICLE:




READ OUR INSIDER NEWS BEFORE ANYONE ELSE!

BECOME A MEMBER FOR JUST $7.50 A MONTH (or less with a year-long sub) - GET THE FIRST LOOK AT EXCLUSIVE INSIDER DOT NET NEWS, TONS OF EXCLUSIVE AUDIO CONTENT, MEMBER MESSAGE BOARD ACCESS, START YOUR OWN BLOG, AND VIEW THE SITE WITHOUT ANY ADVERTISING: SIGN ME UP (or MORE INFO)
---
RELATED ARTICLES FROM MGID AFFILIATE SITES...
---
TNA PPV Reports • Latest Five Articles
03/09 Powell's TNA Lockdown PPV results and review: Magnus vs. Samoa Joe for the TNA Title, MVP, The Wolves, and Jeff Hardy vs. Bobby Roode, Austin Aries, and BroMans in a Lethal Lockdown match for control of wrestling operations
10/20 Powell's TNA Bound For Glory PPV results and review: Bully Ray vs. A.J. Styles in a No DQ match for the TNA Title, Kurt Angle vs. Bobby Roode, Ultimate X match with Manik, Jeff Hardy, Samoa Joe, Chris Sabin, and Austin Aries
6/2 TNA Slammiversary PPV results and review: Bully Ray vs. Sting in a No Holds Barred match for the TNA Title, A.J. Styles vs. Kurt Angle, Ultimate X match, second member of the TNA Hall of Fame revealed
3/10 TNA Lockdown PPV results and review: Jeff Hardy vs. Bully Ray in a cage match for the TNA Title, Team TNA vs. Aces & 8's in Lethal Lockdown, Kurt Angle vs. Wes Brisco in a cage match
1/13 TNA Genesis PPV results and review: Jeff Hardy vs. Bobby Roode vs. Austin Aries in an elimination match for the TNA Title, Chavo Guerrero and Hernandez vs. Matt Morgan and Joey Ryan for the TNA Tag Titles, Knockouts Gauntlet match
12/09 TNA Final Resolution PPV results and review: Jeff Hardy vs. Bobby Roode for the TNA Title, Austin Aries vs. Bully Ray, TNA vs. Aces & 8's eight-man tag match, A.J. Styles vs. Christopher Daniels "One Last Time"
---