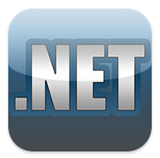 GOT AN IPHONE, IPAD, IPOD TOUCH, SAMSUNG GALAXY TAB, OR ANDROID PHONE?
THEN BE SURE TO DOWNLOAD OUR NEW FREE APP
(or SEARCH "pro wrestling" in App Store or Android Marketplace)

---
5/4 Shore's ROH Border Wars review and results: SCUM fights for greater access, Rhett Titus vs. BJ Whitmer in an I Quit match, Paul London vs. Davey Richards, Jay Briscoe vs. Adam Cole for the World Championship
May 4, 2013 - 06:30 PM
---
By Chris Shore



Dot Net Members can look forward an exclusive audio review of the ROH Border Wars i-pay-per-view with me tomorrow. Join us on the ad-free version of the website by signing up right now via the Dot Net Members' Signup Page. We also encourage you to download our FREE apps on iPhone, Android, and Amazon Kindle Fire.

ROH Border Wars
Aired live on iPPV
Ted Reeve Arena, Toronto, Ontario, Canada

A video recapped Jay Briscoe winning the ROH World Championship and Adam Cole's promise to win it tonight…The opening video aired and Kevin Kelly and Nigel McGuiness checked in on commentary. They hyped the SCUM match for later and the main event…

Shore's Slant: The audio mix is terrible. You can't hear the ring announcer at all, you can barely hear Nigel.

1. ACH and Tadarrius Thomas vs. Cedric Alexander and Caprice Coleman. Thomas and Coleman started. They traded some rollup attempts and then both men tagged out. Cedric showed off at the start of the chain wrestling, but ACH took control and he and Thomas worked in and out on Cedric. Caprice got the hot tag and a nice diving segment lead to Cedric hitting a front flip dive on ACH on the floor.

C&C worked in and out on Thomas. There was a cool spot where Thomas went for a kick, but Caprice caught it and held him for Cedric to hit a dropkick to the back of the head. Thomas botched a kick spot that broke him free. He hit a kick on each man to get the hot tag to ACH. The match broke down and Thomas hit a handspring into a layout dive on Caprice and ACH hit a dive on Cedric but the camera didn't show it well.

Thomas hit a series of kicks on Cedric as the first "This is awesome" chant broke out. ACH hit a suplex with bridge on Cedric, but Caprice broke the count. Caprice hit Trinity on ACH for two. ACH hit a slingshot stunner (no idea what else to call it) on Cedric for two. Cedric knocked ACH down on the top rope and then he and Caprice hit Overtime for the win…

Cedric Alexander and Caprice Coleman defeated ACH and Tadarrius Thomas at 10:56.

Shore's Slant: Good opener and the right team won. I still wish they had a story to sink their teeth into, but this set a good stage.

Kelly announced that Mike Mondo was injured in a trainiong accident and so the next match would be a singles match. Mike Bennett and his new haircut made their entrance with Maria. Roderick Strong was out next. Two heels? Ouch…

2. Mike Bennett (w/Maria) vs. Roderick Strong. Bennett yelled at Nigel to stop looking at his girlfriend. They locked up and Roddy kicked Bennett away on the rope break. They locked up again and this time Bennett hit the kick, but Strong chopped him and Bennett bailed to the floor. Roddy attacked when Bennett climbed back in the ring and stomped him in the corner. Maria climbed on the apron and Strong went after her.

The show buffered a couple of times for me, switching from HD to SD twice, but when it settled, Strong was on the floor, chopping on Bennett. He high-fived some fans at ringside. Bennett too advantage and slammed Roddy on the apron and then whipped him all over the ring area. Maria joined the commentary team for a moment as Bennett worked over Strong in the ring. Nigel stared at her tits the whole time.

Strong mounted his comeback and set Bennett on the top rope. He hit an enziguri, and then almost fell on a superplex attempt before finally hitting it from the top rope for a two count. Roddy hit the ropes, but Bennett reversed into a spinebuster for two. Strong came right back with a high knee, running forearm, and backbreaker for two.

Bennett hit a sad looking spear for two. Strong reversed the next lift into the Strong Hold. Maria distracted the ref while Bennett tapped. Strong broke the hold to yell at the ref. Bennett hit his finisher, but Strong kicked out. Bennett started to put Roddy in the Strong Hold, but Cheeseburger ran out and molested Maria. Bennett gave chase and Cheeseburger slid through the ring. When Bennett followed, Strong hit a sick kick for the win…

Roderick Strong defeated Mike Bennett at 12:36.

Shore's Slant: A lot to cover here, so I'll give the quick thoughts and the rest in Member's audio. I don't like Bennett's new look. This was a very entertaining match that the crowd sounded flat for because they didn't know who to cheer, and I absolutely loved the ending.

A video recapped how SCUM turned on Kevin Steen as hype for the I Quit match between two totally different guys. What the hell? Steve Corino and Rhett Titus made their entrance through the crowd as Corino cut a promo to great heat. He said Titus would win this match, SCUM would win their tag match later, and he would get to pick who challenged for the World Championship. He called out Whitmer, who ran out and attacked Titus…

3. Rhett Titus (w/Steve Corino) vs. BJ Whitmer. Titus reversed a whip and Corino grabbed Whitmer's leg. Nigel went and got two refs and they ejected Corino, who got a huge "Get the f--- out" chant. Whitmer slammed Titus all around the floor and then rolled him in the ring. He set Titus on top and went for a throw, but Titus slipped under him and knocked him down to take control.

Some of the crowd started Fandangoing, and then a different group chanted for them to STFU. They did after a minute, but it broke out again a few more times before becoming a chant for tables. Out of nowhere, Whitmer started no selling strikes to his head, which had already been kicked into the ring post, and started beating on Titus. Titus cowered in the corner, and then pulled BJ into the buckle when he closed in.

Titus grabbed some zip ties and tried to tie Whitmer to the top rope. Whitmer fought back and knocked the ties out of Rhett's hand. Whitmer tied Rhett to the tope rope with the ties, even though it took way too long to get the first one on. Whitmer hit several punches and then the ref asked Titus if he quit. Titus said no. Repeat. Titus spit in Whitmer's face, so BJ grabbed a chair.

Corino ran out and stood in the ring. BJ saw him and acted like he was going to hit Corino with the chair. Corino turned around and got on his knees. He stuck his hands out to the side like he was sacrificing himself. Whitmer thought about it forever and then decided to do it. Before he could, Rhett quit to prevent Whitmer from hitting Corino…

BJ Whitmer made Rhett Titus say "I quit" at 11:48.

Post-match, Corino smiled at the result. Jimmy Jacobs and Cliff Compton ran out and attacked Whitmer. Michael Elgin and Jay Lethal ran out with another ref and he started the match while Rhett Titus was still zip-tied to the top rope. Because, why would you release him before ringing the bell? Unreal…

4. SCUM (Jimmy Jacobs and Cliff Compton) vs. Jay Lethal and Michael Elgin. All four guys fought in the ring. Lethal hit a superkick on Titus and they finally cut him down after that. The fight spilled to the floor. Compton got knocked into the third row by Elgin and the match finally settled in the ring about three minutes in with the babyfaces in control on Jacobs. Elgin held the vertical suplex on Jacobs for literally close to a minute.

Compton tagged in and Elgin hit the stall suplex on him. While he held it, Lethal hit a dropkick on Jacobs and hit a stall suplex of his own. How precious. Lethal dove on Jacobs on the floor, but grabbed his right knee. The ref checked on him, and then Elgin checked on him. Corino screamed for the ref to count out Elgin. They stalled forever and then it was determined Elgin would have to continue alone.

Somehow that made it a tornado handicap match. Elgin knocked Compton into the corner and then caught Jacobs when he went for a spear in a very cool spot. Elgin tossed Jacobs into Compton, and then picked them both up to hit a combo Samoan drop/fall away slam. Another cool visual.

The numbers game got to Elgin and then the ref decided to enforce the tag rule. This sure is a sloppy iPPV tonight. The heels worked in and out on Elgin. Jacobs jumped on his back with a sleeper, so Elgin grabbed Compton and hit a dead lift German on him with Jacobs on his back. Elgin is doing the freak show gimmick tonight, apparently.

Suddenly, Kevin Steen ran in and stood in Elgin's corner. Nigel said Steen could take Lethal's place and he tagged in to a huge pop and a ton of streamers. Steen destroyed both Jacobs and Compton, slamming both into the barricades. Jacobs took out Elgin's knee while Steen setup for the package piledriver. Jacobs ran over and rolled Steen up for the surprise victory…

SCUM defeated Michael Elgin and Kevin Steen at 20:09.

Shore's Slant: Wow. How much stuff could they hit you with in a row. First of all, this is two PPVs in a row now where they haven't let a match ending settle in before jumping right to the next thing. That's especially frustrating when you realize that we don't know why Corino was willing to sacrifice himself. Then we get Jay Lethal going out and Kevin Steen making the surprise appearance. I get what they were trying to do, but it was too much to take at one time.

Still, a mediocre I Quit match and a very good tag match. The right guys won too. Corino is going to bring credibility to the announce team, and SCUM got the pin on Steen too. I assume this will be spun as Steen being a double agent, or at least he's thought of as a double agent. That makes sense, and should lead to some fun feuds if booked correctly. A good, if chaotic first half.

***Intermission***

QT Marshall and RD Evans made their ring entrance in gear even though they were not scheduled to be there. Evans cut a promo and said his voice was weak so he wanted to crowd to give him total silence. The crowd Fandangoed instead. Evans asked if it was the Canadian National Anthem. I popped.

Evans said he thought it was a tragedy that the people didn't get a tag title match tonight. He said he thought reDRagon should be stripped and they should crown new champions. The lights started flashing and a weird beeping played. A video aired on the screen with words that said, "The Sicilian psychopath returns." Tomasso Ciampa made his ring entrance to a great pop. He hit a big knee on Marshall and went for the knee in the corner, but Evans pulled Marshall from the ring and dragged him to the back. Ciampa celebrated in the ring and then left…

Shore's Slant: Really weird way to bring Ciampa back, but I'll take it. The guy is a stud and I hated to see his career derailed by the injury he suffered. Good to see him back.

Steve Corino came out to the announce table and put on a headset. He said he was going to introduce something later tonight, but he and Kelly would be best friends at the next TV tapings…Ring introductions occurred for the next match…

5. Eddie Edwards vs. Taiji Ishimori. They only traded one round of even chain wrestling before Edwards got spilled to the floor and stood there while Ishimori jumped to the top turnbuckle and hit a standing moonsault on the floor. Edwards came right back with a sick dive of his own and took control. Edwards hit the chin checker for two and twisted the kickout into the single leg crab, but Ishimori made the ropes.

Ishimori hit a handspring into an enziguri to start his comeback. He hit a sick looking double stomp in the corner for two, followed diving knees for another two count. He went for the enziguri again, but Edwards ducked it and hit a cool slam. He followed with a double knee strike and a fisher driver for two that Ishimori looked like he forgot to kick out from.

They traded reversal lifts until Ishimori held Edwards in a tombstone lift and then fell backwards with his knees up for two. They traded sunset flip attempts and then several strikes. Ishimori hit a reverse 'ranna that Edwards no sold long enough to hit a clothesline. Crazy exchange.

Ishimori got the better of the next striking exchange and slammed Edwards in the corner. He went for the 450, but Edwards got the knees up. Edwards hit a super-ranna for two. He hit back-to-back powerbombs for two, and then he hit the Die Hard driver for the win…

Eddie Edwards defeated Taiji Ishimori at 15:41.

Shore's Slant: Great, great match. I don't like the "move, kickout, move, kickout, move, finally pin" sequence, but that's personal preference, not a real problem with the match. If you've ever wanted to cut your teeth on indy wrestling, this is a good one to do it on.

A video setup the TV title match. Ring introductions occurred for the match…

6. Mark Briscoe vs. Matt Taven (w/Truth Martini, Scarlett, and another hoopla hottie) for the ROH Television Champion. The early story was Taven getting frustrated by Mark and going to the floor to regroup with his crew. Mark stayed in control, but with low impact moves until he hit a mule kick in the corner at 4:15. Taven went to the floor and Briscoe hit a drop kick through the ropes. He slammed Taven into the barricade and hit a suplex on the apron. Mark setup Taven on the floor and climbed to the top rope. Scarlett distracted the ref while Truth pushed Mark off the top.

Taven hit an arm breaker on the top rope and worked over the arm. Mark had a hope spot with some Redneck Kung-Fu, but Truth swung the Book of Truth at him and the distraction allowed Taven to hit a superkick. Mark caught Taven going up and over and hit an exploder suplex into the buckle for two.

Mark went for the froggy-bow, but Taven got the knees up and Mark landed on the same arm that Taven had attacked earlier. Taven went to the top and Mark caught him. The battled off the top and Mark hit a modified powerbomb for two. Taven tried a springboard something, but slipped. They recovered nicely and Mark hit a spinebuster.

Truth ran in the ring and took another shot at Mark. Mark ducked and Truth fell to the floor. The women jumped on the apron and yelled at the ref. He started to count, and on three, they started making out for a really long time while everyone just watched. Mark finally walked over and scared them off, but Taven hooked an O'Connor roll with a handful of tights for the win…

Matt Taven retained the ROH Television Championship at 13:42.

Shore's Slant: A pretty good match with a crazy ass ending. If you are looking for Attitude Era stuff, I guess you should check out ROH after that display.

Post-match, Truth tried to shake Mark's hand, but Mark hit a chop on him and knocked him to the floor. The new hoopla hottie picked him up and carried him to the back…Davey Richards made his entrance. Paul London made his to a great reaction and spent time shaking hands at ringside…

7. Davey Richards vs. Paul London. The feed locked up and the match was in progress, so keep that in mind with my time. London escaped a Richards hold and danced around. The crowd ate it up. London went for an up-and-over in the corner, but Davey caught him and then dumped him onto a female photographer on the floor who was still taking pictures as she crawled away.

Shore's Slant: LIKE A BOSS!

The fans booed Davey, so Davey heeled it up. He hooked an Indian death lock and did the Rick Rude hip shake. London hit an enziguri that dumped Davey to the floor and then hit a crazy front flip dive. He rolled Davey back in the ring and hit a standing shooting star press for two.

London hit a German suplex with a bridge for two. He ducked several Davey attacks to hit two superkicks and a Dragon suplex for two. Richards kicked him in the gut and London rolled to the apron. Davey came over to get him, but they fell to the floor with London holding Richards in a tombstone setup. Richards reversed the hold and hit the piledriver on the floor. Davey even sold his knees hurting from the move, but London made the count at 19.

Davey hit an immediate dropkick and went to the top. He hit a double stomp off the top rope and missed it, landing on London's face. They stopped and checked on him and then Davey started heeling it up again. The fans chanted "You killed Paul," and "Please don't die."

They stalled long enough for London to get his legs back. Davey lifted London to the top rope, but London slipped out to hit a powerbomb. He went for the shooting star press, but Davey got the knees up. London landed like a rock. Good god. Davey rolled him up from there for the win…

Davey Richards defeated Paul London at 15:39.

Shore's Slant: Very good match up until the botch. I'm fairly sure London got knocked out for a second after the double stomp. If that's true, then the ref and Davey Richards should both be disciplined for letting London go for the shooting star press. That was reckless and stupid. If he wasn't knocked out, then OK, but they stalled for a long, long time so I'm fairly sure he was out.

Post-match, both guys put each other over big on the mic…A video hyped the main event. Bobby Cruise had old school ring introductions for the title match…

8. Adam Cole vs. Jay Briscoe for the ROH World Championship. Jay worked from a position of control early, which frustrated Cole. Cole went for a punch for a dirty break. Jay ducked it and asked him what that was. They locked up again, and this time Jay broke dirty with an elbow. He stomped Cole in the corner until the ref pulled him away.

Cole dumped Jay over the top and hit an enziguri kick followed by a dive. He rolled Jay back in the ring and hit a cross body for two. Jay came right back with a full nelson slam and leg drop for two. Cole came right back and hit a short missile drop kick to the knee. He dragged Jay to the corner and hooked the figure four around the post.

Cole rolled back in the ring and worked the leg like an arm bar. Jay powered back with punches, but Cole kicked the knee to stop him. Jay drove him into the corner to get some separation. He tried to lift Cole, but his knee gave out, so he hit a rolling elbow for two. Jay jumped off the top rope into a superkick, but he no sold it and hit a Falcon Arrow for two.

Jay went for the Jay Driller but the knee gave out. Cole hit a neckbreaker/shoulderbreaker move and Jay sold the hurt shoulder. Jay rolled to the apron and stood up. Cole charged him and took a Death Valley Driver on the apron. Both men sold for a little bit and then Jay rolled him back in. They half botched a neckbreaker that ended up looking brutal for a Briscoe nearfall.

Jay setup for the Jay Driller again, but Cole dropped him and hooked the Figure Four. Jay made the ropes and punched his was out. He went to the top, but Cole caught him there and hit a scary top rope toss, followed by two superkicks and the Florida Key for a great nearfall. Cole went back to the Figure Four, but Jay made the ropes.

Cole stood and went for Jay. Jay kicked him into the ref and the ref sold. Steve Corino ran out and got Cole's attention. He tossed him a SCUM t-shirt and clapped. Nigel McGuiness climbed on the apron and yelled at Corino. He teased going to the back and then knocked Corino down on the buckle. He hit a Tower of London that the crowd went wild for. The ref and Jay recovered as Cole watched all this, so Jay hit the Jay Driller for the win…

Jay Briscoe retained the ROH World Championship at 19:59.

Post-match, Cole and Jay shook hands, but then Cole looked like he was going to superkick Jay from behind. Jay turned to look at him and Cole stormed from the ring while Kevin Kelly asked what was going through Cole's head…

Shore's Slant: Good main event with a lot of storytelling possibilities going forward. I smell a Jay Briscoe heel turn here, but that's just a guess. The ROH main events are starting to resemble TNA main events with all the ref bumps and run-ins. I'm not sure why every title match has to be overbooked to the max, but that's what they have been for several shows now. Jay needs a clean win to help solidify him as a worthy champion. I'll have more in the Hitlist and Member's Exclusive audio review tomorrow. Thanks for watching along tonight.

Questions? Comments? Anyone, anyone? Let me hear from you. Email me at css3238@gmail.com or tweet me @TheShoreSlant with whatever is on your mind.

And read my first work of fiction: The Following Contest is a Dark Match available exclusively on ebook for all eReaders, smartphones, tablets, and PCs for only 99 cents.


RECOMMEND THIS ARTICLE:




READ OUR INSIDER NEWS BEFORE ANYONE ELSE!

BECOME A MEMBER FOR JUST $7.50 A MONTH (or less with a year-long sub) - GET THE FIRST LOOK AT EXCLUSIVE INSIDER DOT NET NEWS, TONS OF EXCLUSIVE AUDIO CONTENT, MEMBER MESSAGE BOARD ACCESS, START YOUR OWN BLOG, AND VIEW THE SITE WITHOUT ANY ADVERTISING: SIGN ME UP (or MORE INFO)
---
RELATED ARTICLES FROM MGID AFFILIATE SITES...
---
ROH PPV Reports • Latest Five Articles
12/14 Zimmerman's ROH 2013 Final Battle live coverage results: Adam Cole vs. Jay Briscoe vs. Michael Elgin in a Triple Threat for the ROH Title, Eddie Edwards and a mystery partner vs. Jay Lethal and Roderick Strong
12/14 ROH Final Battle lineup: Live coverage tonight, mystery man, Matt Hardy returns, Triple Threat for the ROH Title, final ROH event of 2013
9/20 ROH Death Before Dishonor XI: New ROH Champion crowned, Jay Briscoe presents the ROH Title to the winner, Adam Cole vs. Tommaso Ciampa, and Kevin Steen vs. Michael Elgin in semifinal ROH Title tournament matches
6/22 Shore's ROH Best in the World iPPV full review and results: Jay Briscoe vs. Mark Briscoe for the ROH Championship., Kevin Steen vs. Matt Hardy, Triple threat matches for both the ROH Tag Team and TV Championships
6/22 ROH Best in the World iPPV results: Jay Briscoe vs. Mark Briscoe for the ROH Championship., Kevin Steen vs. Matt Hardy, Triple threat matches for both the ROH Tag Team and TV Championships
5/4 Shore's ROH Border Wars review and results: SCUM fights for greater access, Rhett Titus vs. BJ Whitmer in an I Quit match, Paul London vs. Davey Richards, Jay Briscoe vs. Adam Cole for the World Championship
---